We met friends and former North-enders Jen, Tobias and Dan in Porto Cervo. As we set out for the island of Ponza
(50 miles northwest of Naples), we quickly discovered their powers over the wind. After many a long, boring motors that month, we had great wind all through the night - the entire 150 miles from Porto Cervo to Ponza! The wind gods must have been pleased by the rocky anchorages, snorkeling to grottos and fresh grilled fish on the island of Ponza. We continued to have good wind, this time behind us, and we flew the asymmetrical spinnaker from Ponza to Capri. After a night on the town in Capri, we reached our ultimate cruising/honeymoon destination - the Amalfi coast!
MPEG Videos: (right click to download, left click to play)
- A great Mediterranean sail! (4.7 meg)
- A painful rendition of "Happy Birthday" (2.5 meg)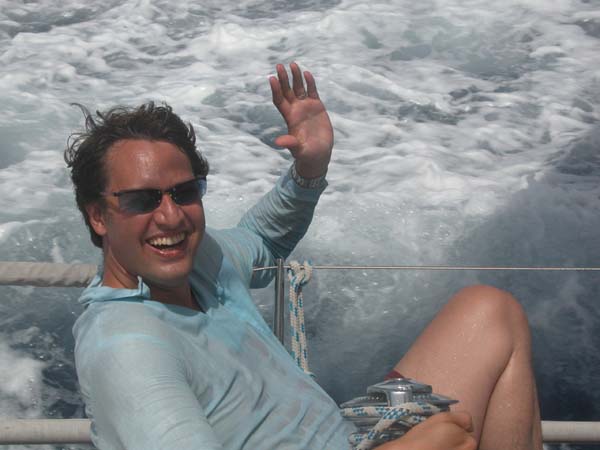 Hello, everyone. I'm so happy, this is fabulous!.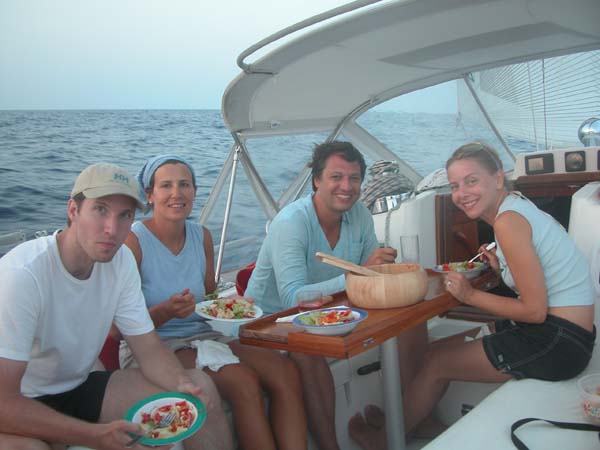 Eating dinner underway, salad course, even had the table out while sailing at about 7 knots probably 60 miles offshore.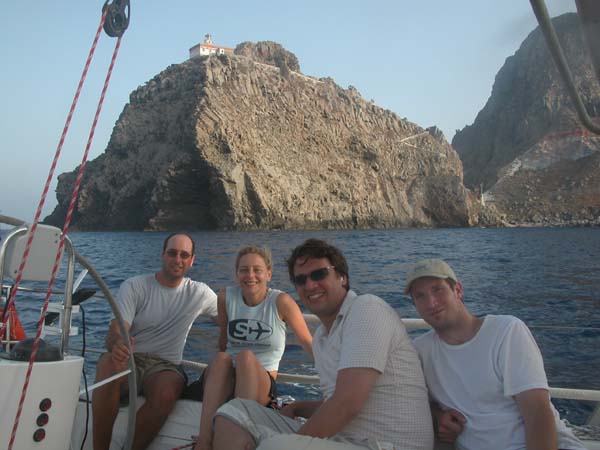 After sailing through the night, at 7 a.m. we made it to Ponza - tired and it's already 90 degrees!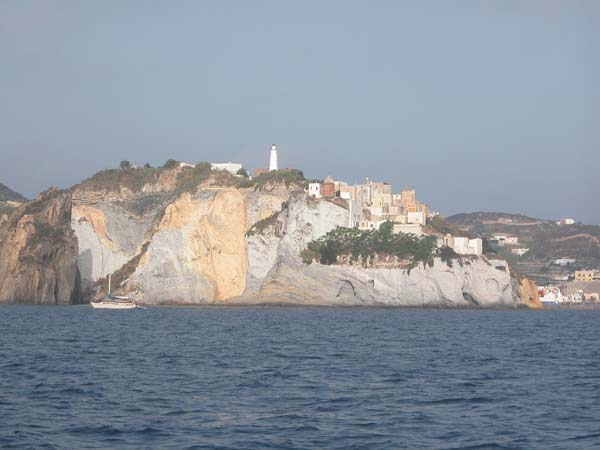 Lighthouse outside Ponza town.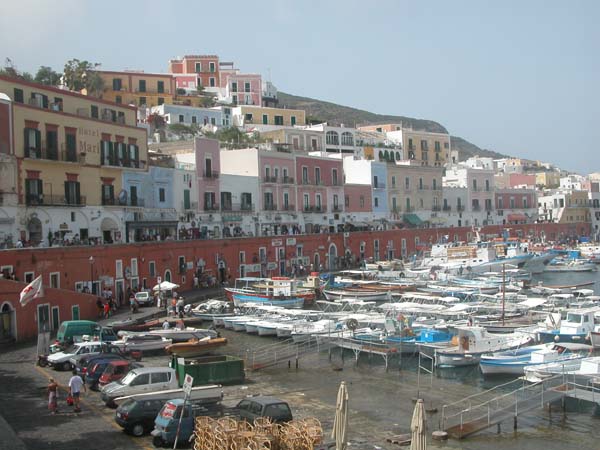 Back on land, the colorful, crowded wharf in Ponza, a very Italian vacation island.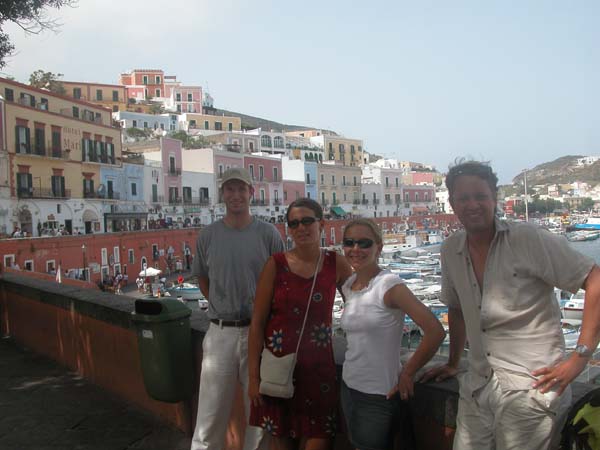 Made it to land, and starting to get delirious.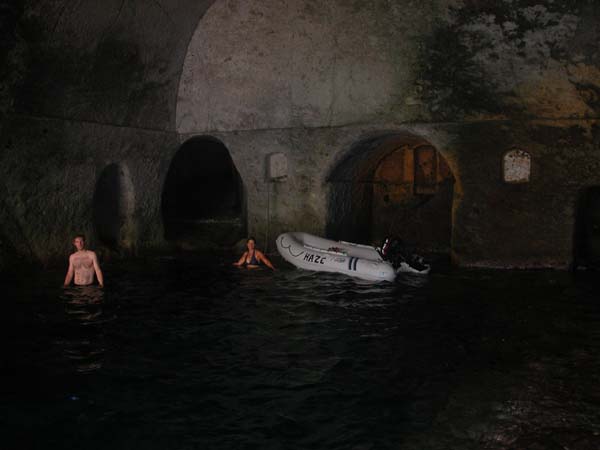 We found the carved-out Roman baths in Ponza, supposedly used by Augustus.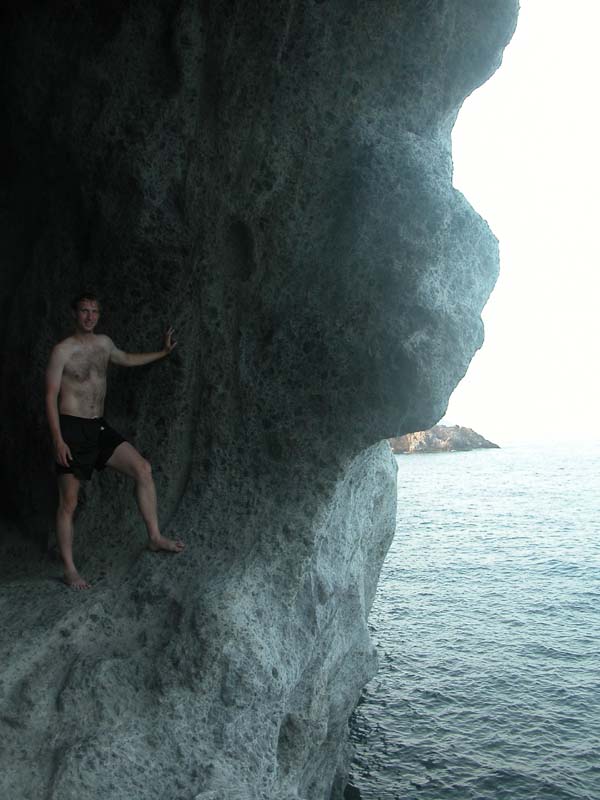 Dan, our GQ man.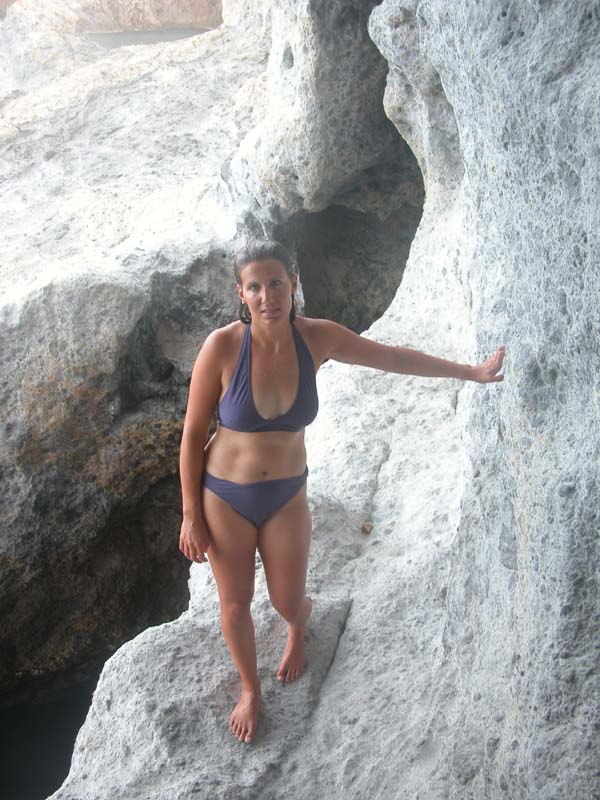 Renee, our Cosmo model.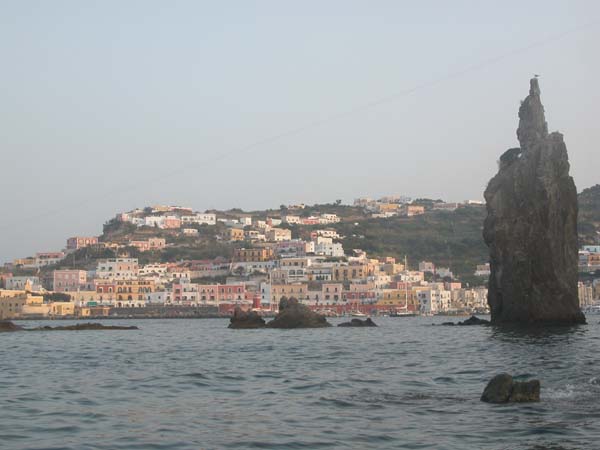 Rock formations outside Ponza harbor.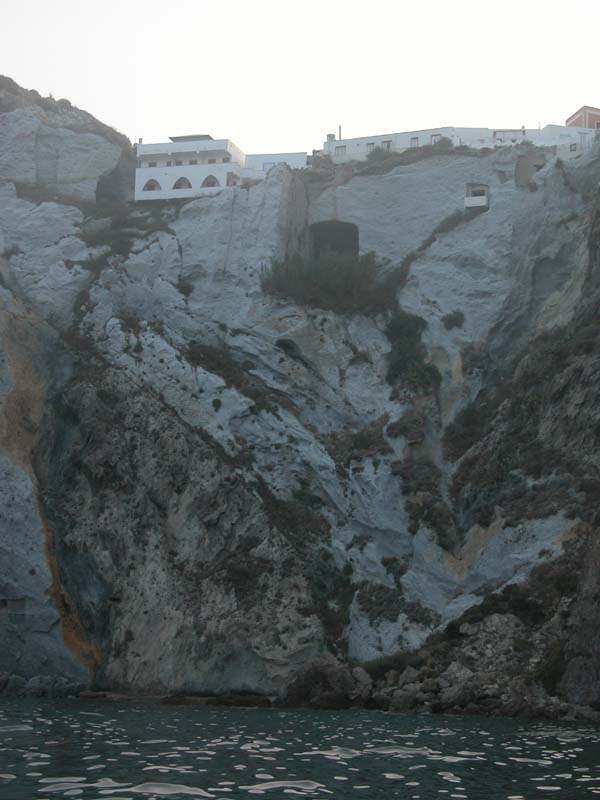 Nature playing with color and texture on the Ponza cliffs. Man, using nature for his palace.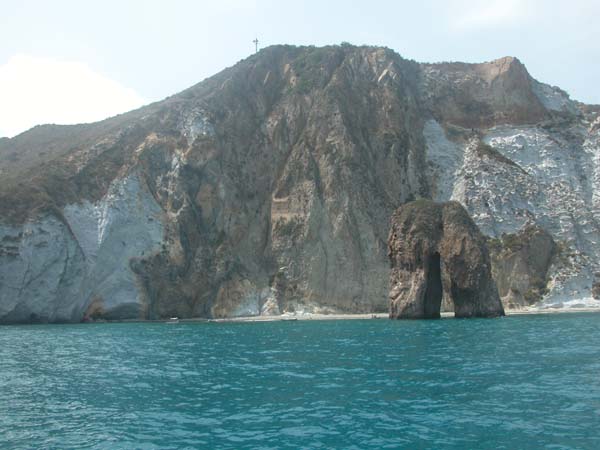 Swim and lunch stop anchorage on Ponza.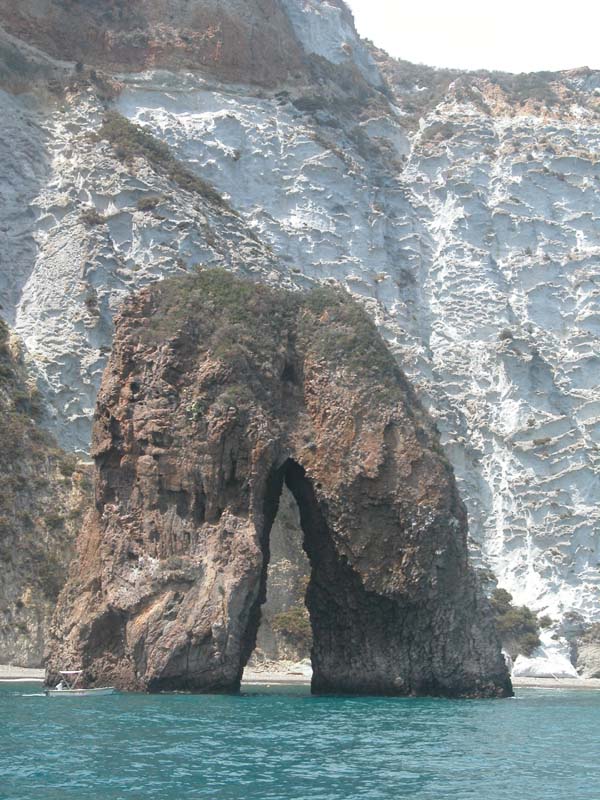 Arce grande.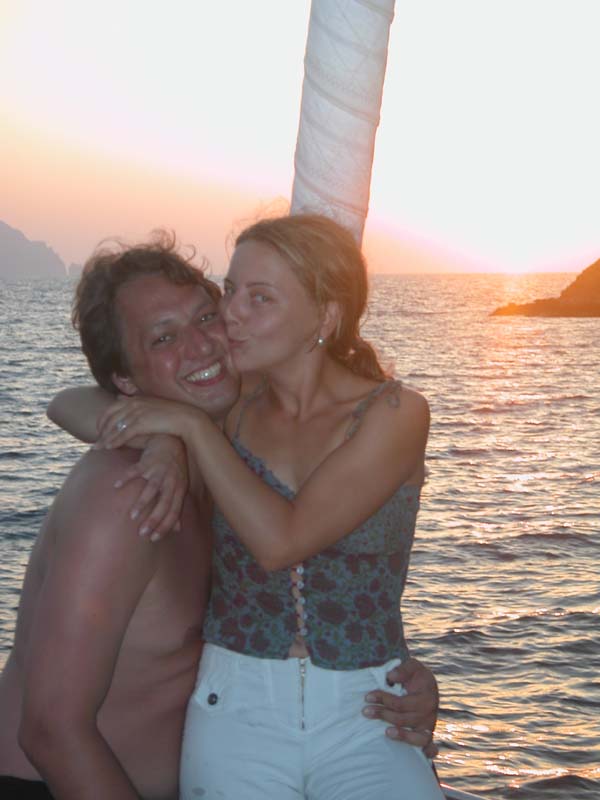 Tobias and Jen all kissyface at sunset. The Love Boat, it's exciting and new!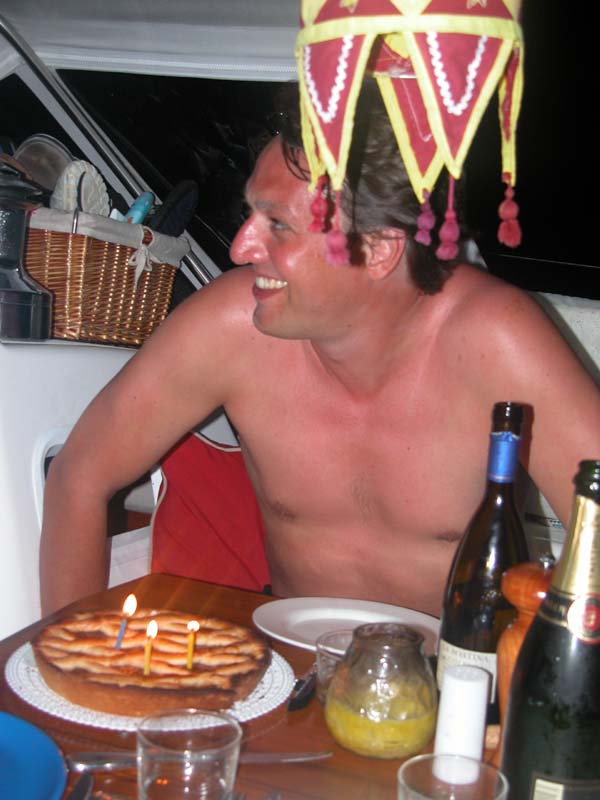 Tobias' birthday party on the boat an anchorage off Ponza.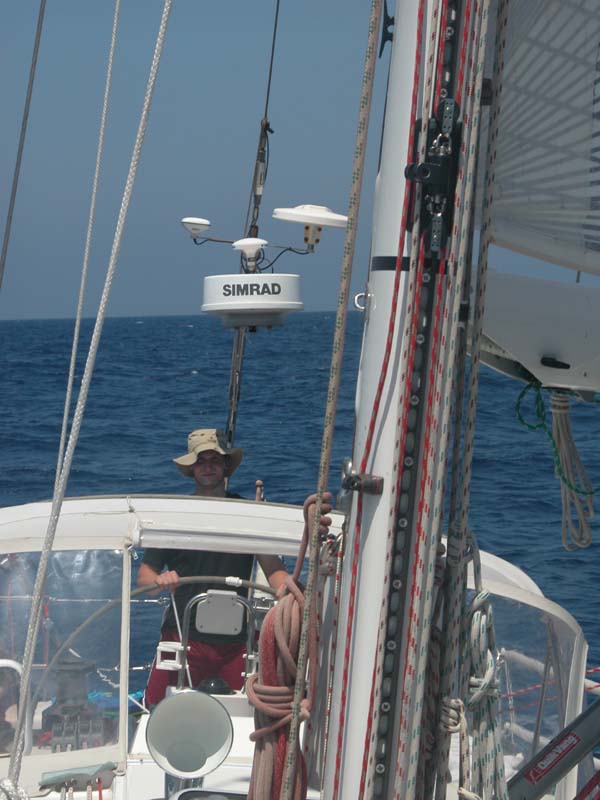 Dan, intensely steering us downwind to Capri. For my next boat project I will get the radar to display the helmsman's actual name instead of that annoying guy 'Simrad'.

Smile, kids!

Hey, baby, we made it to Capri!!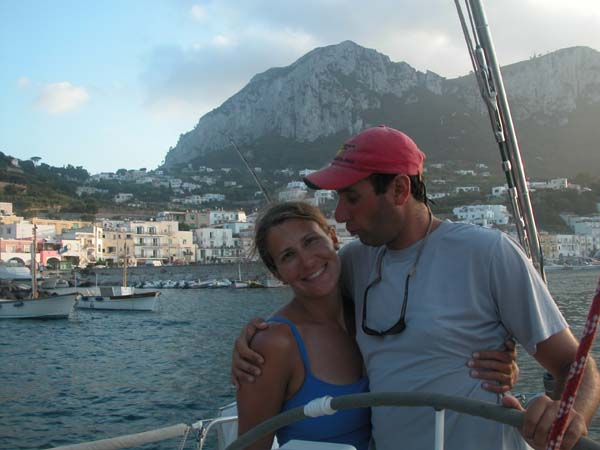 I will suck your brain out thru your ear . . .

Beaches, south side of Capri.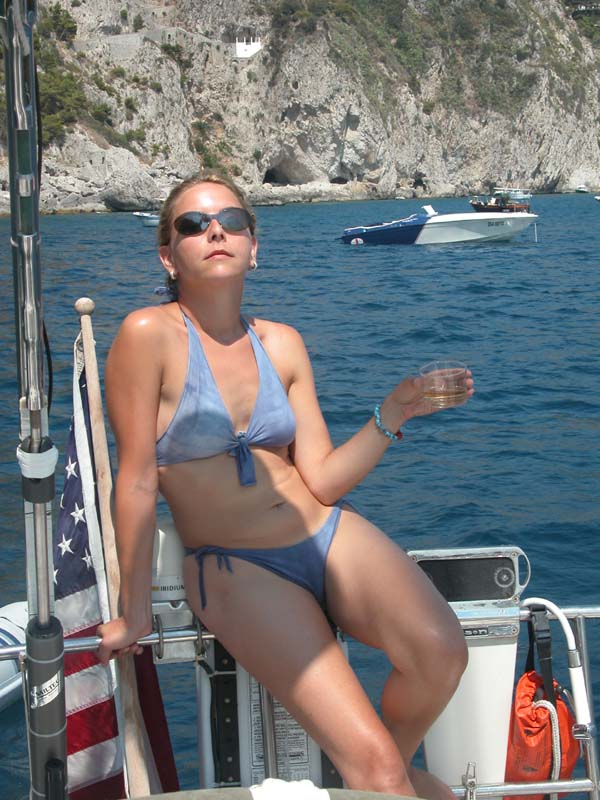 An Italian diva graces Vanish's deck.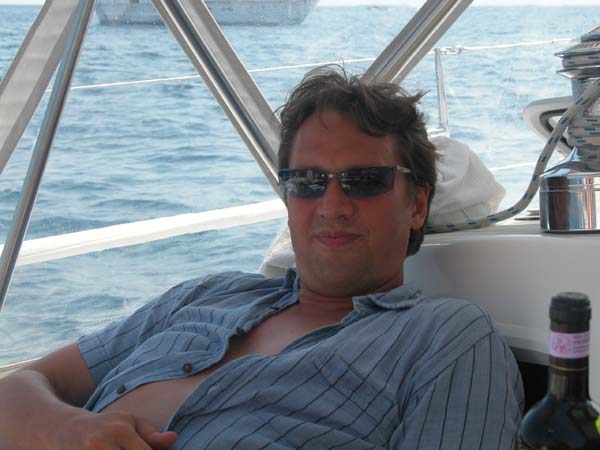 Our Central Planner taking a well deserved siesta.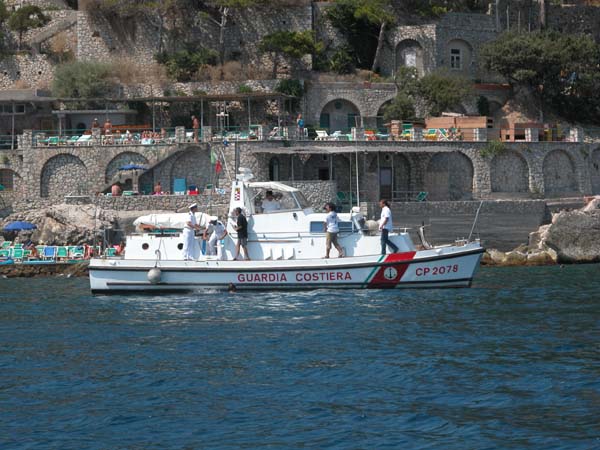 Italian coast guard busting the local spearfisherman 30 feet away from the crowded beach. "But officer, I did you see the size of that human I almost caught!".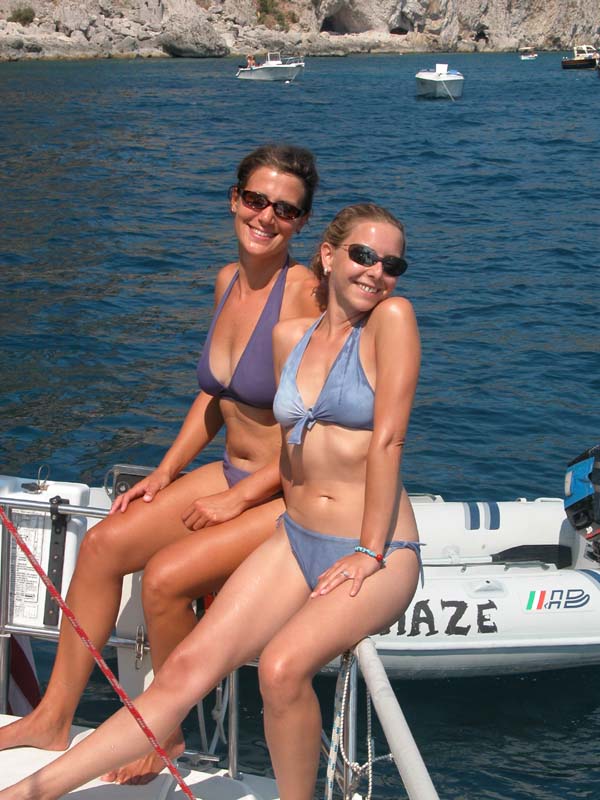 Ladies, Ladies, smiles, smiles!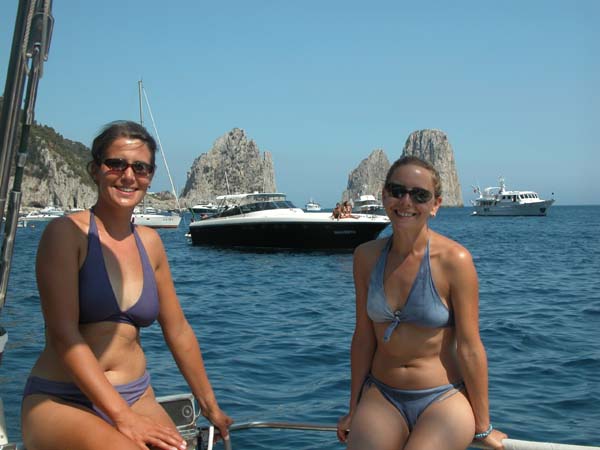 Gotta love the scene in Capri, bikini-clad ladies and fancy Italian speedboats.

Coast of Capri.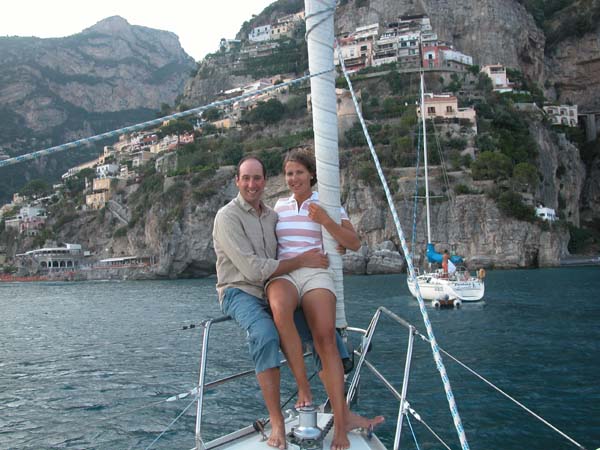 Safely anchored in Positano, it's time for a photoshoot! Don't we look yachty?

Nine months from our start, we make it to our ultimate destination, the Amalfi coast.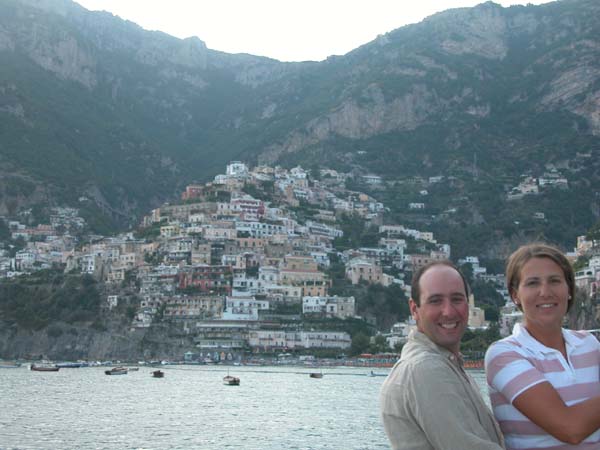 Hey, photographer, Positano's pretty, but we're over here!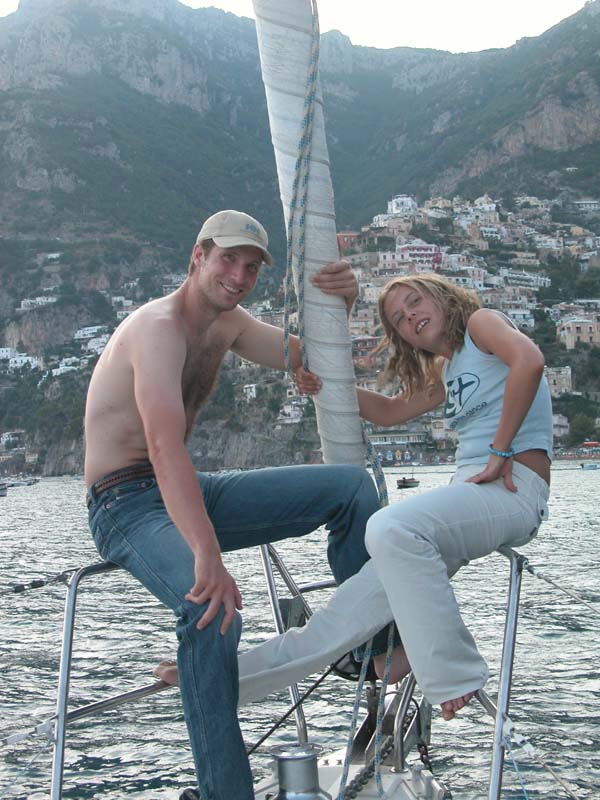 That's a rap!