Jen and Tobias' pictures from the Porto Cervo to Positano trip. We had good wind, a little adventure and lots of laughs making a memorable trip.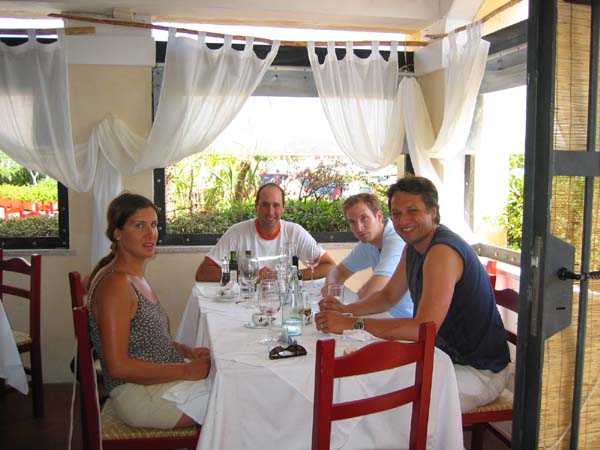 Welcome to Porto Cervo! Meals at Mama Latina's - a Porto Cervo favorite.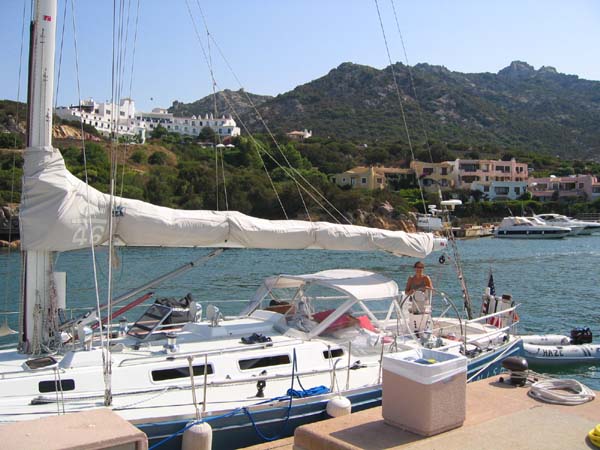 Vanish on the dock at Porto Cervo, waiting for the refrig repair man that never showed up.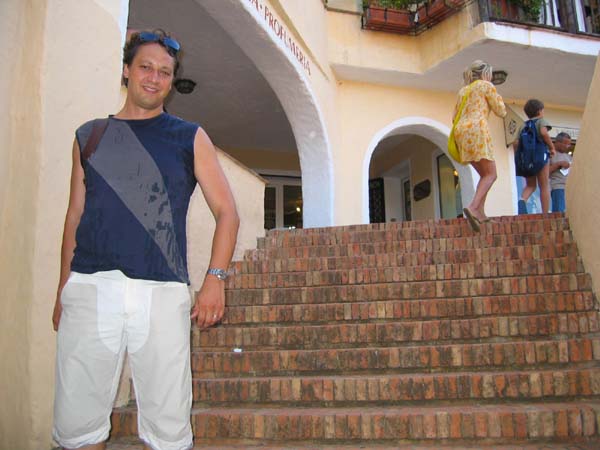 I love my new pants!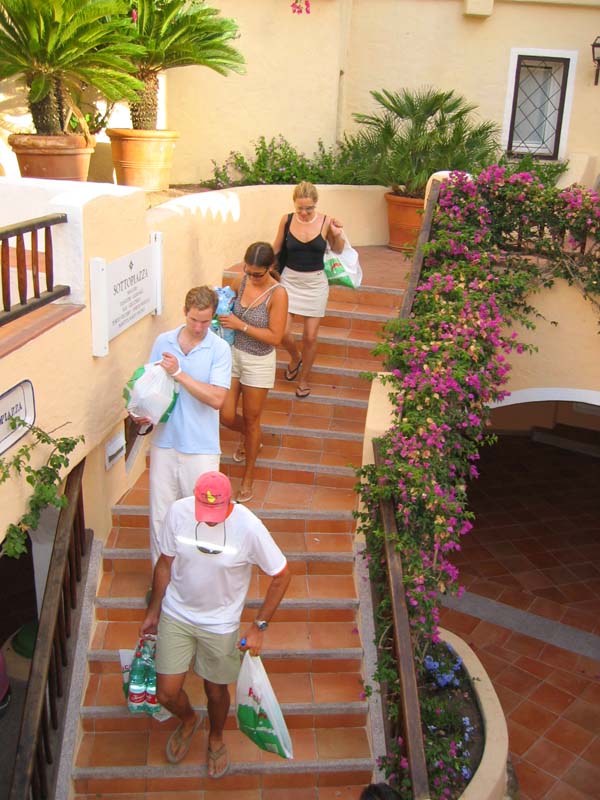 Provisioning in Porto Cervo, before heading our for the big sail.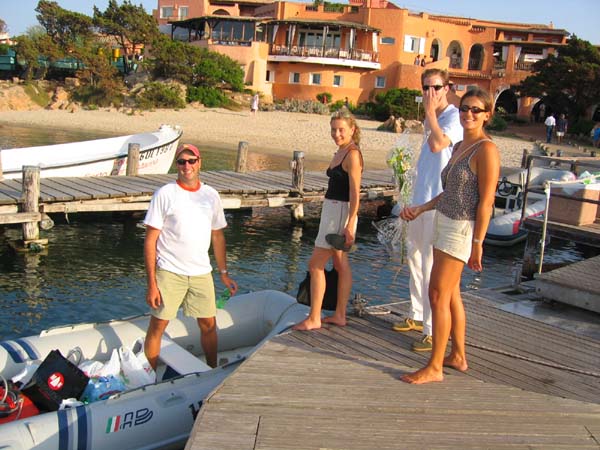 On the dinghy dock in Porto Cervo.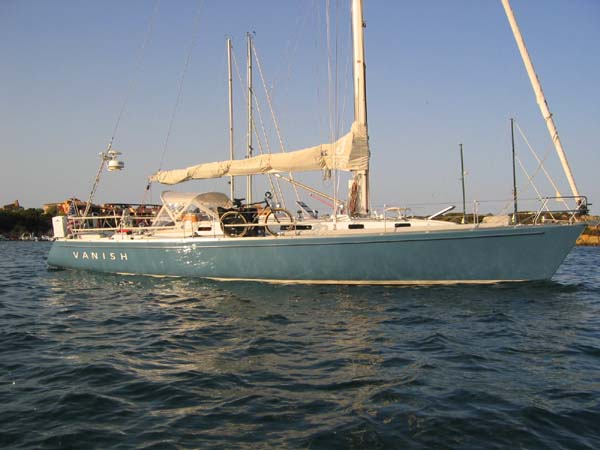 Vanish eagerly waiting to head out to sea.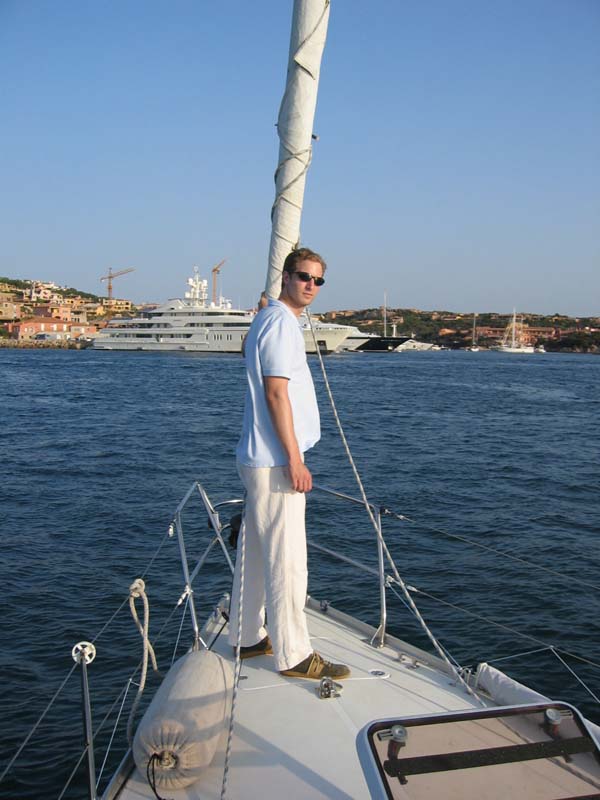 Bill, I thought that was your boat?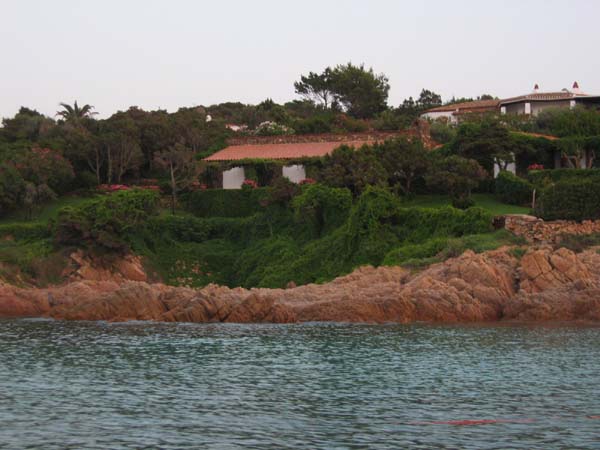 House we admired from our anchorage in Porto Cervo.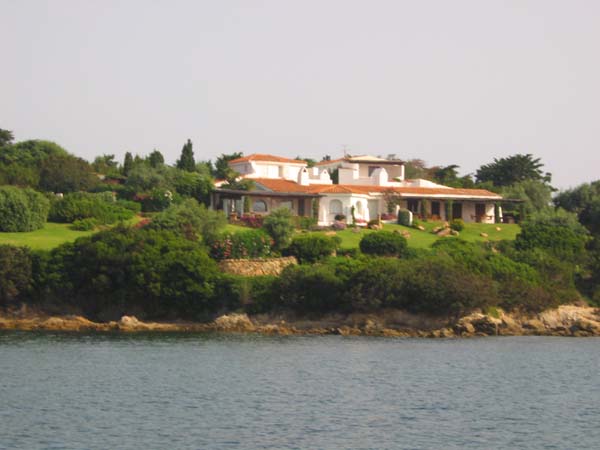 The white house was my personal favorite.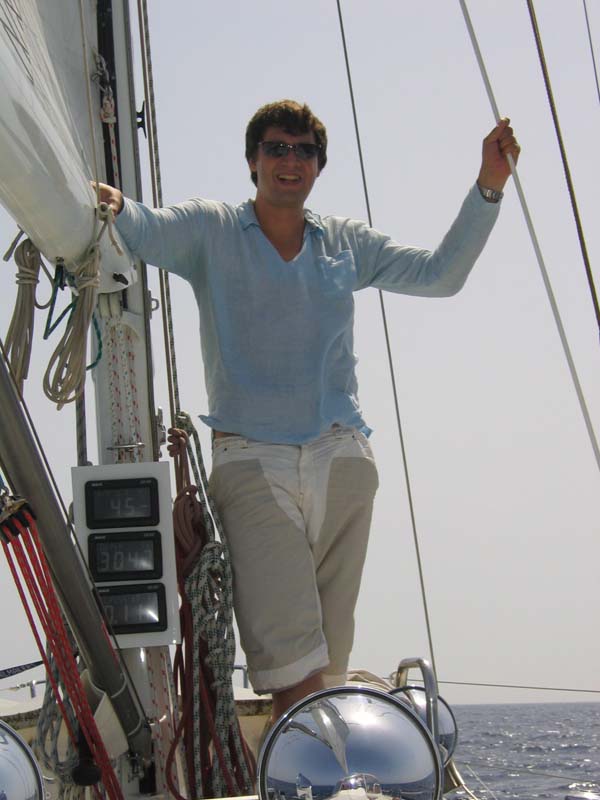 Where are George and Ringo and the rest of the boys?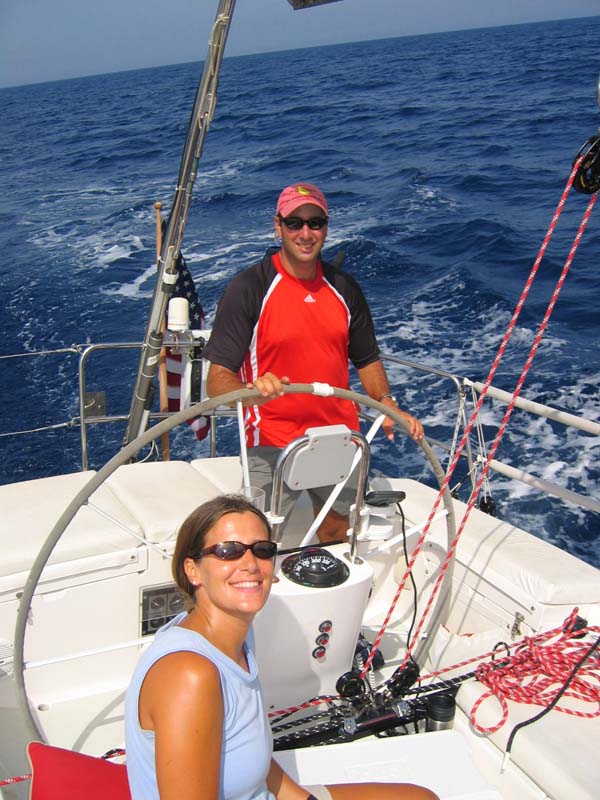 So happy to have a good sail in the Med.!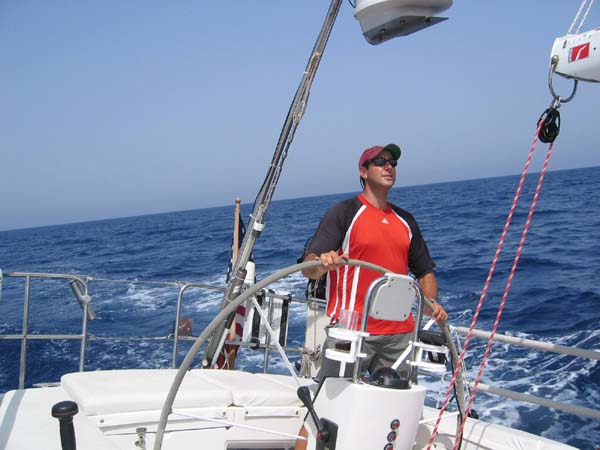 Bill steering us confidently into the future.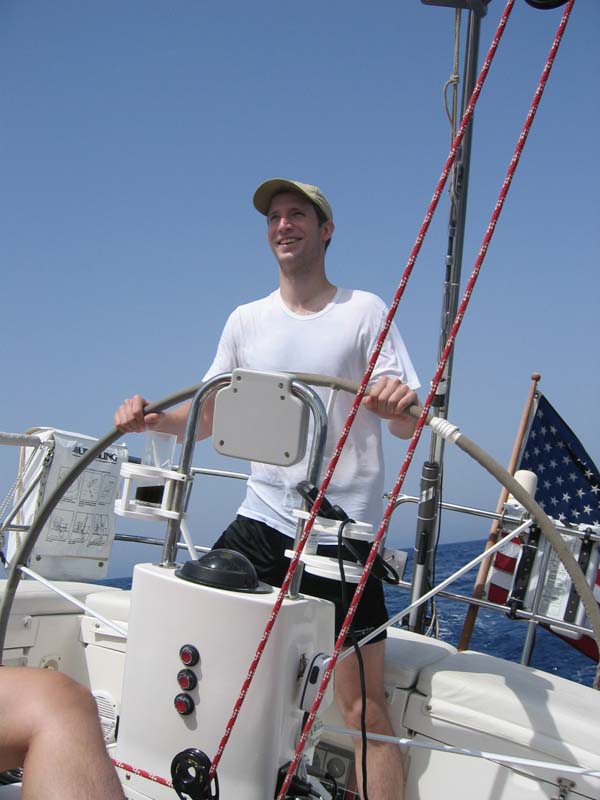 Dan found his calling as the helmsman.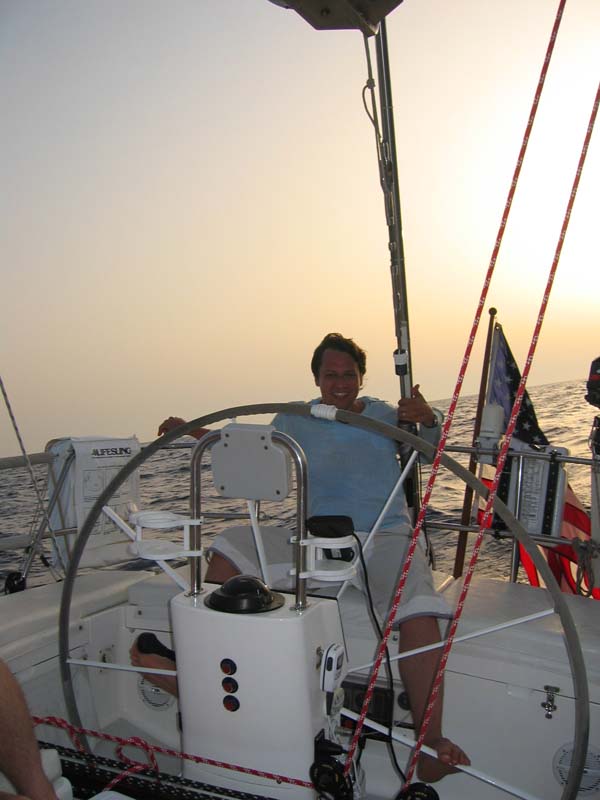 Look mom, no hands!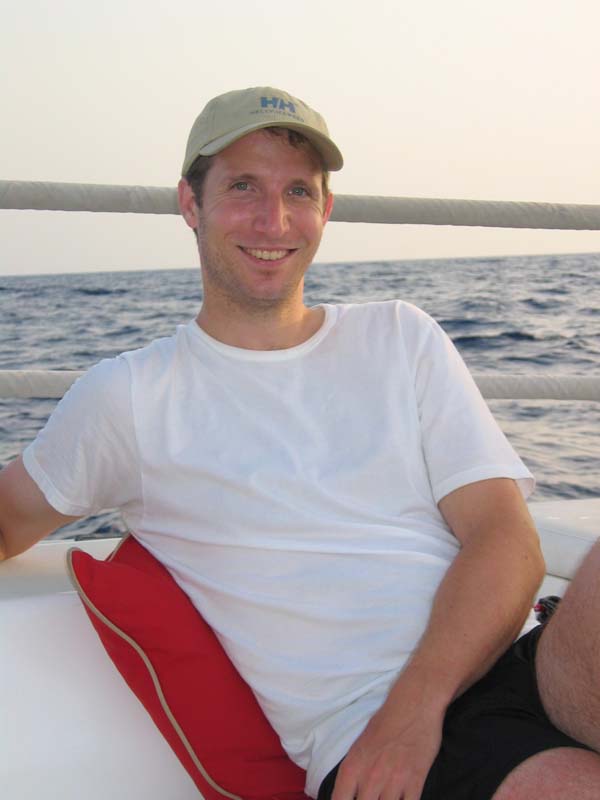 Who's that sexy professor?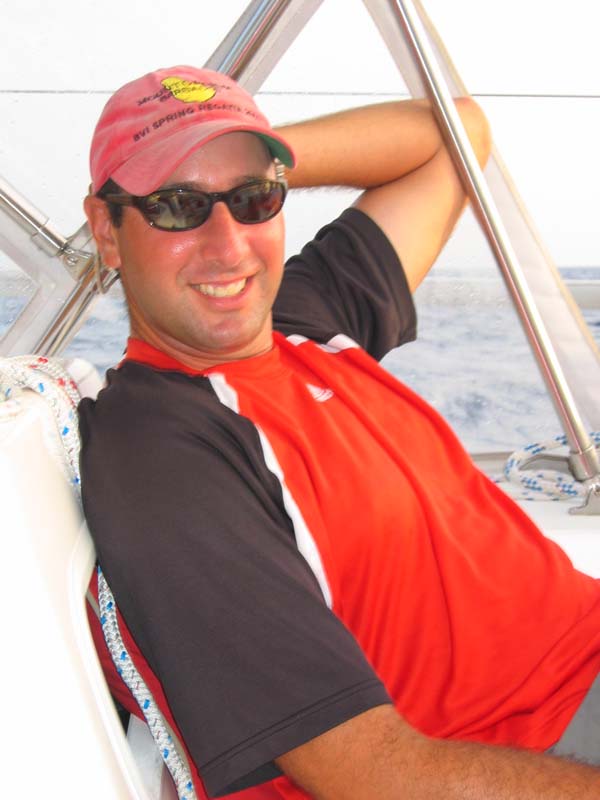 Barnacle Bill the sailor.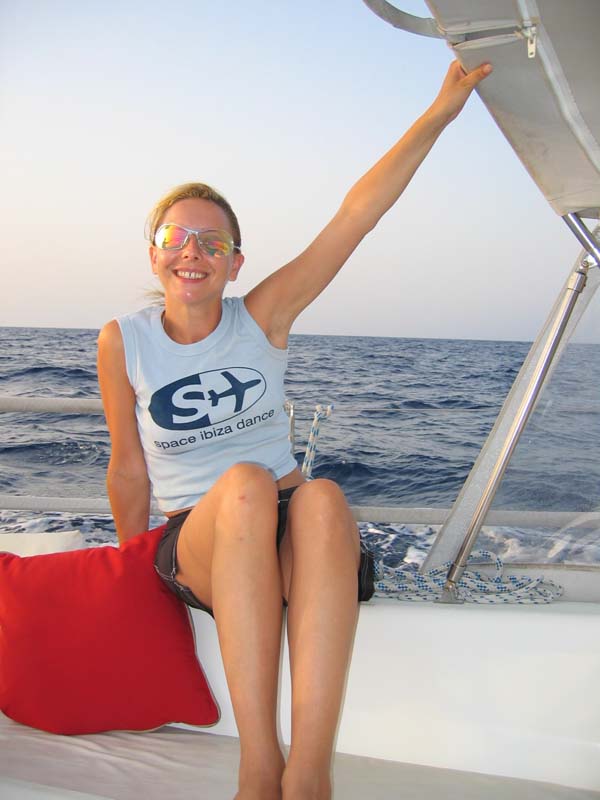 Got to love the Euro shades.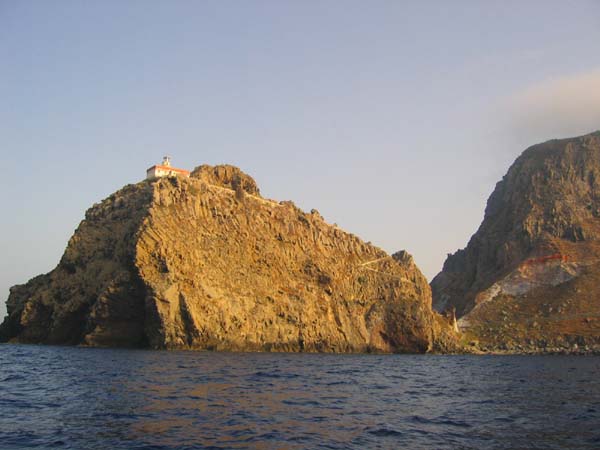 Land Ho!

Cafe in Ponza that we seemed to gravitate towards.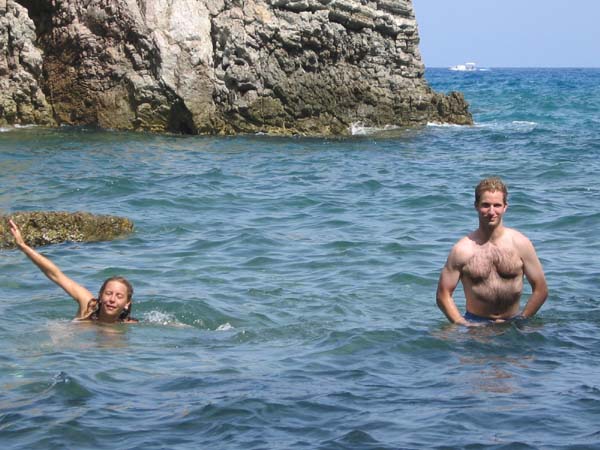 Mighty Dan will rescue the damsel in distress! Just a moment my dear, I'm almost done with my pose.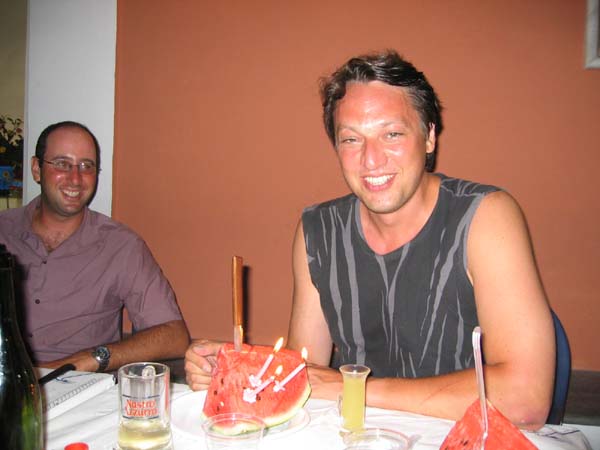 Birthday watermelon in Ponza.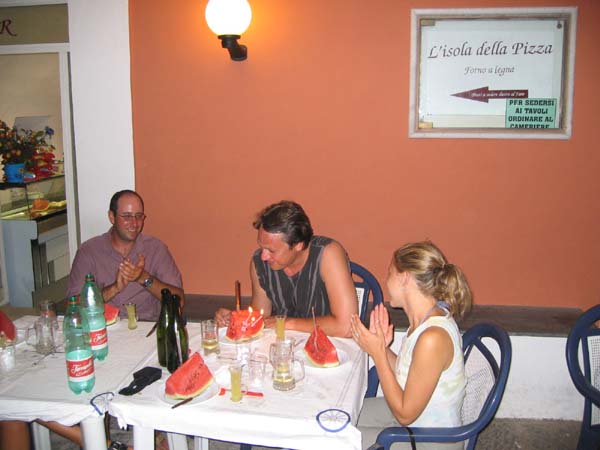 My only wish is for everything to stop rocking.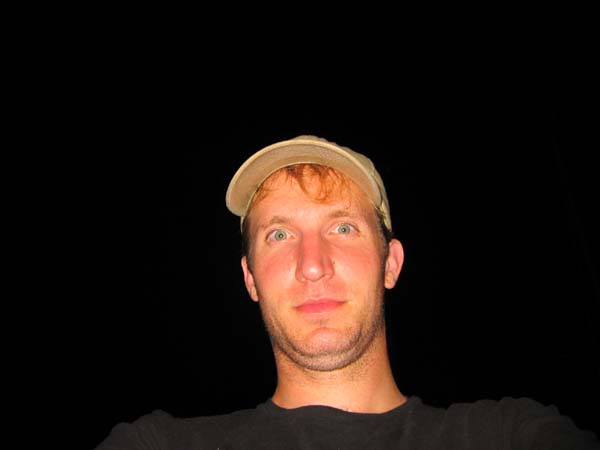 Dan Bergstresser, self-portrait.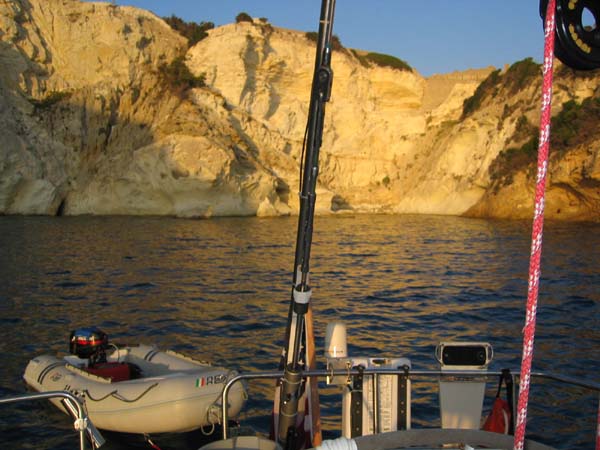 Beautiful anchorage that turned bitter at about 3 a.m.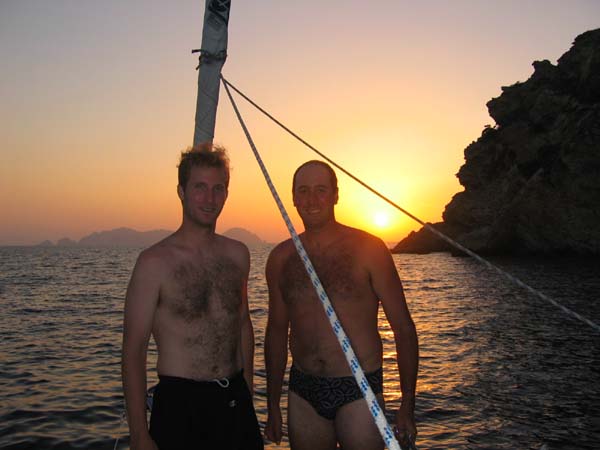 GQ Man and Barnacle Bill share a sunset moment.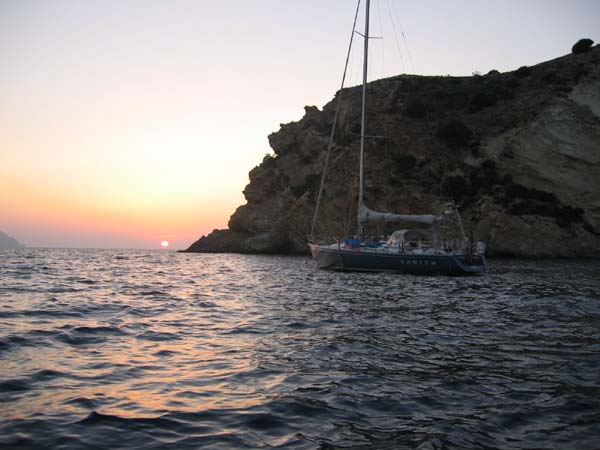 Tobias perfectly capturing our anchorage at sunset.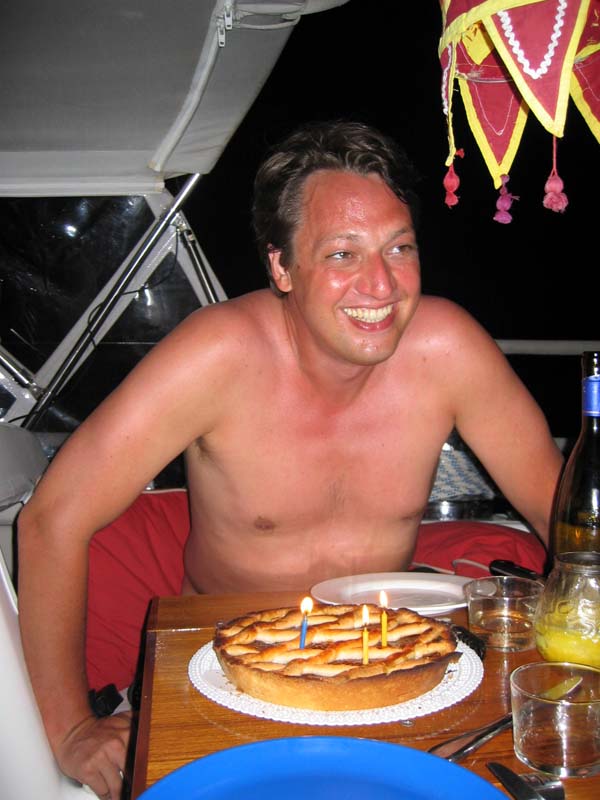 Please someone make them stop singing.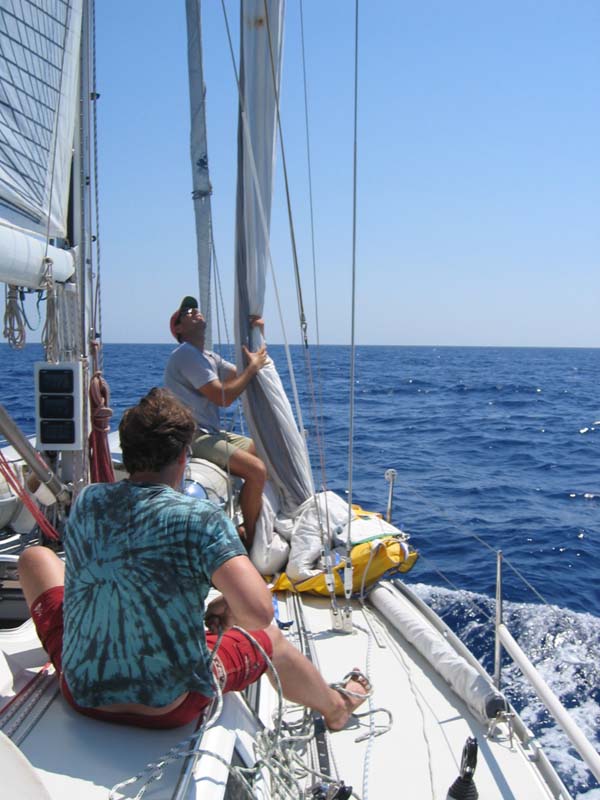 On the way to Capri, raising the asymmetrical spinnaker in light air.

Taking off the sock.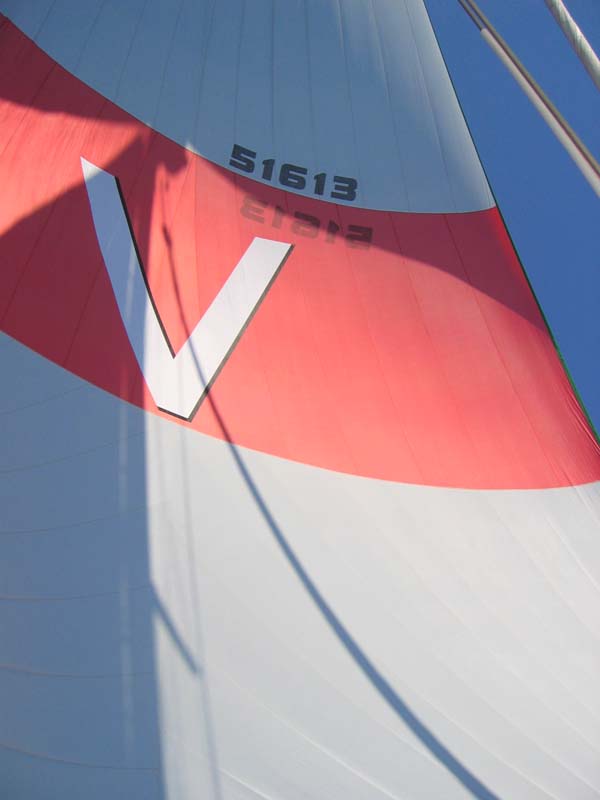 The reacher is flying.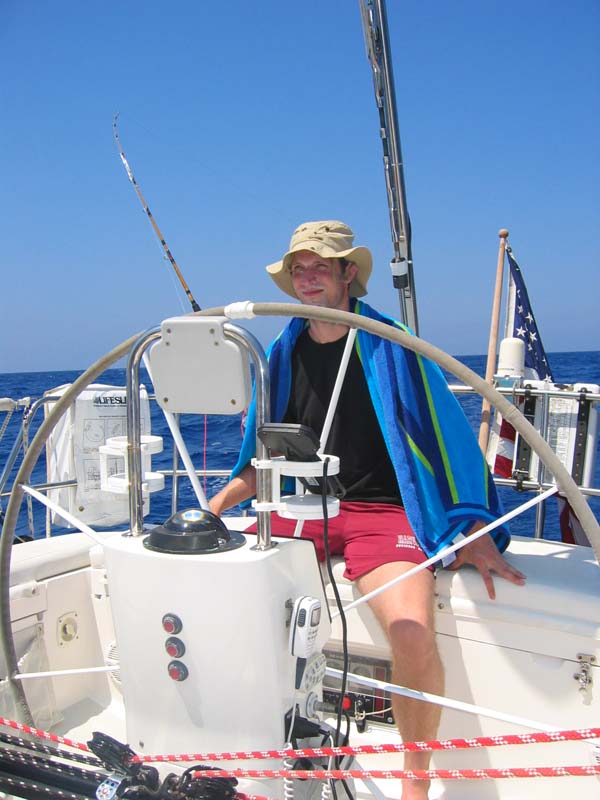 Dan, in full sun gear, manning the ship.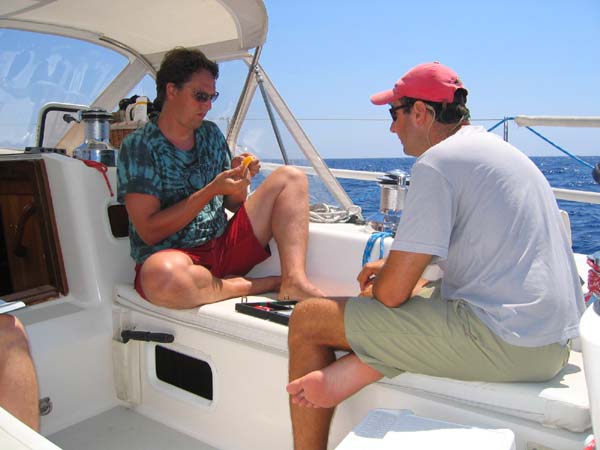 Intense backgammon competition.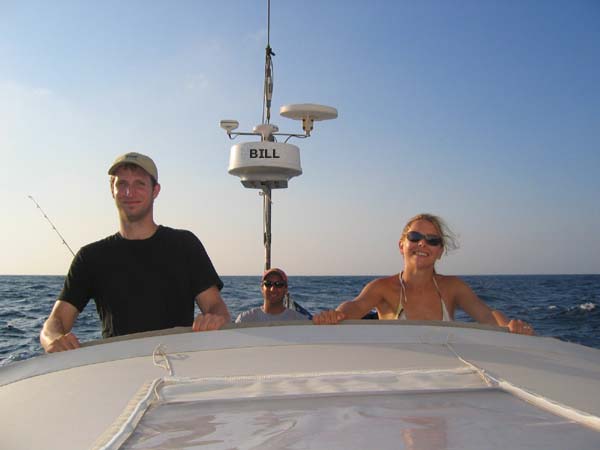 Capri's going to be so great.

Bus ride up the hill to Capri town.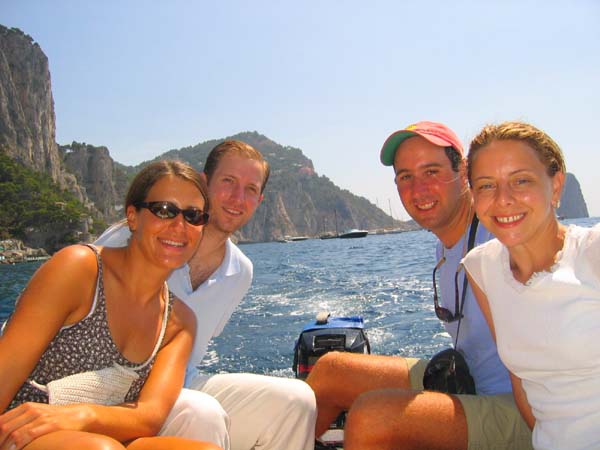 Riding Haze in to land.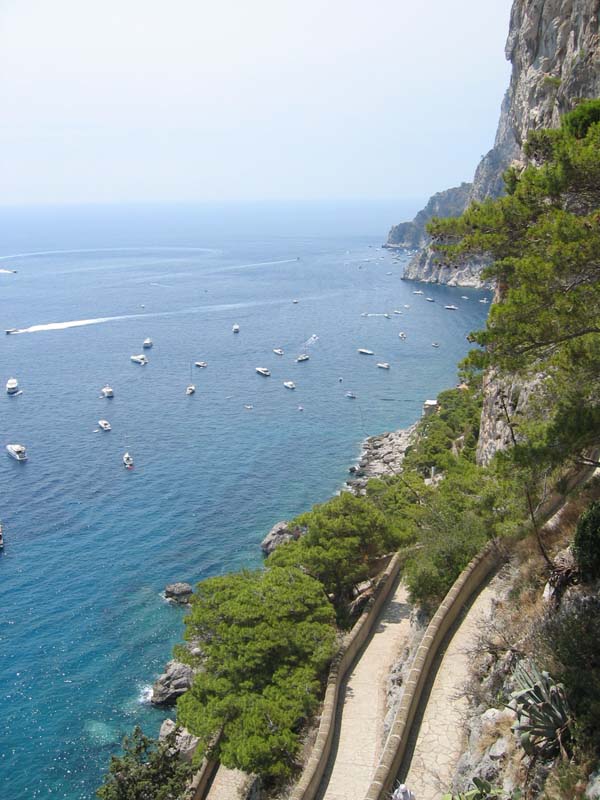 Looking down at the anchorage.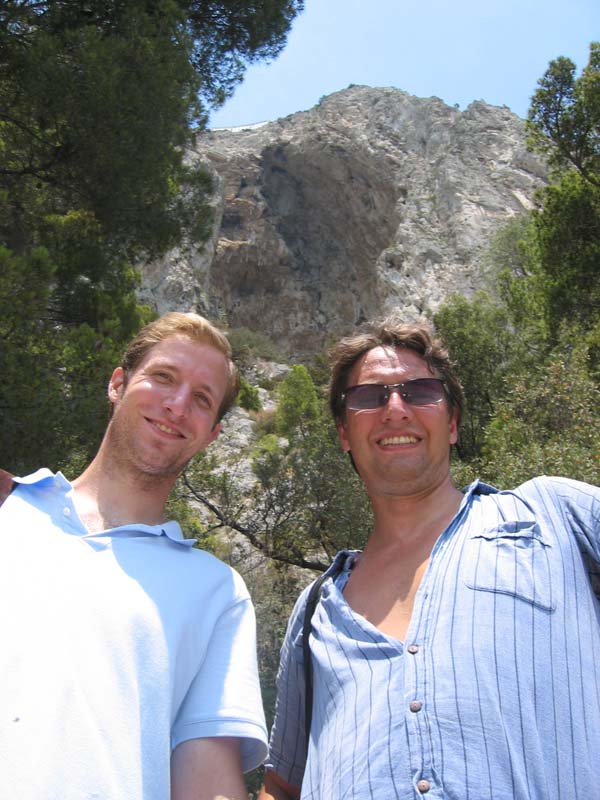 This is a most fabulous hike!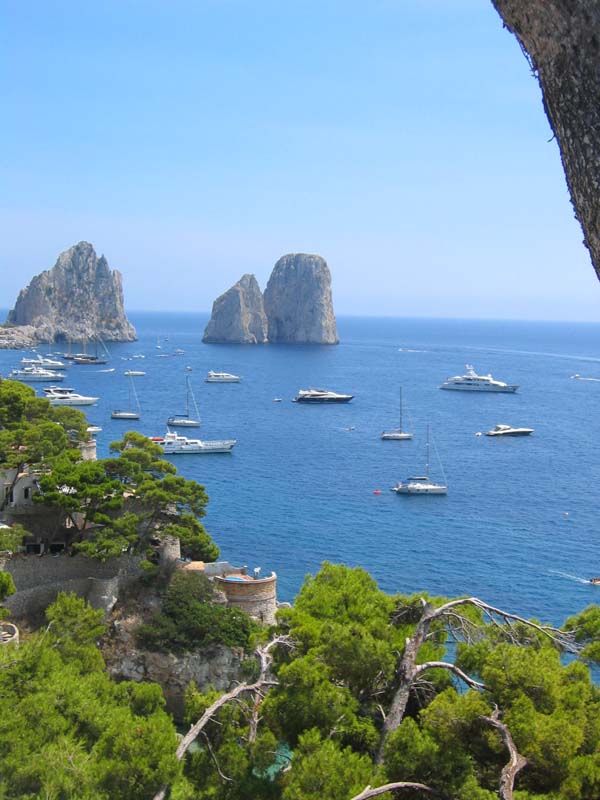 Postcard view from Capri.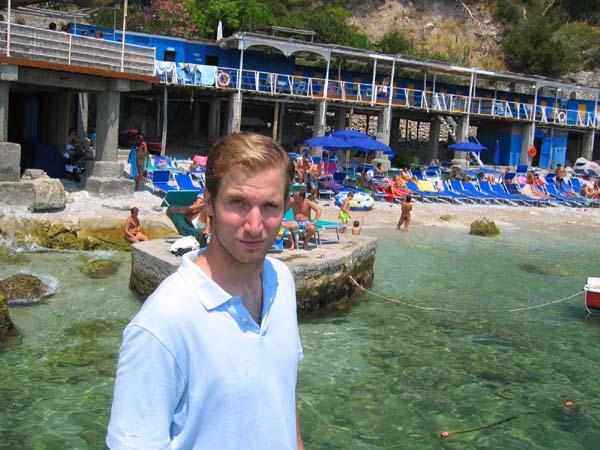 This is Dan Bergstresser here live with Eyewitness News.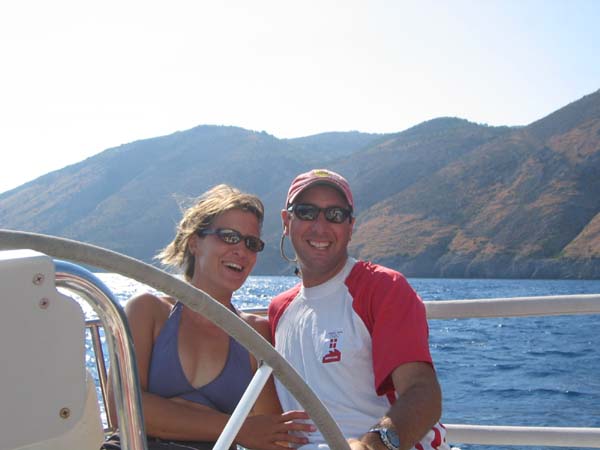 Happily heading to Positano

All Dan, nothing but Dan!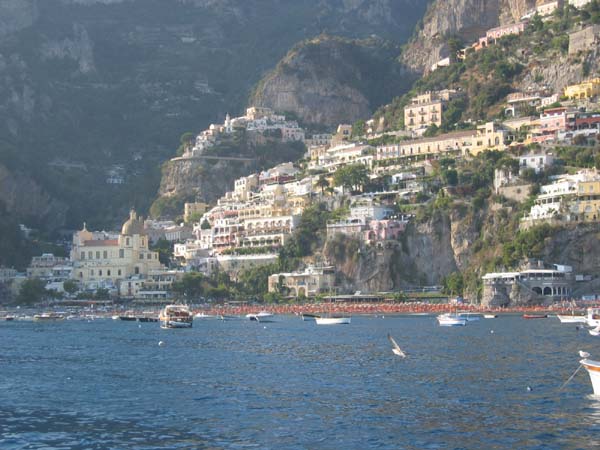 Positano!!!