Get the story at BVI Regatta Update!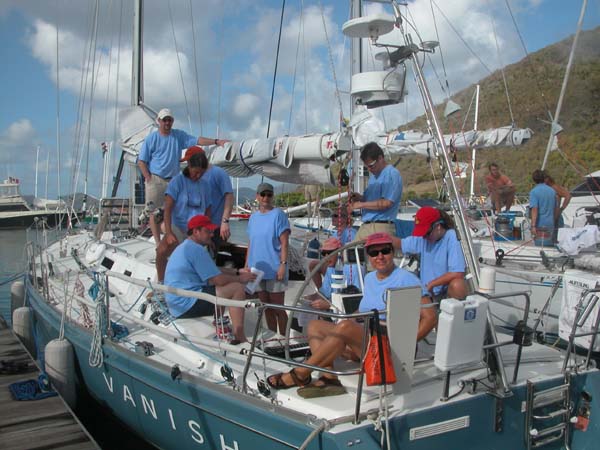 Vanish crew getting ready to race.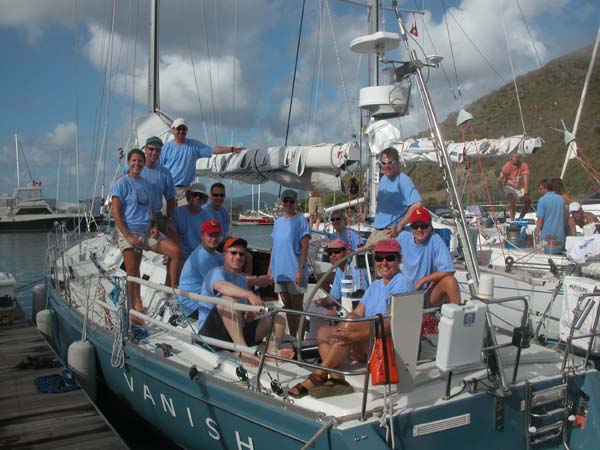 Ready to race, Vanish crew sporting their regatta t-shirts.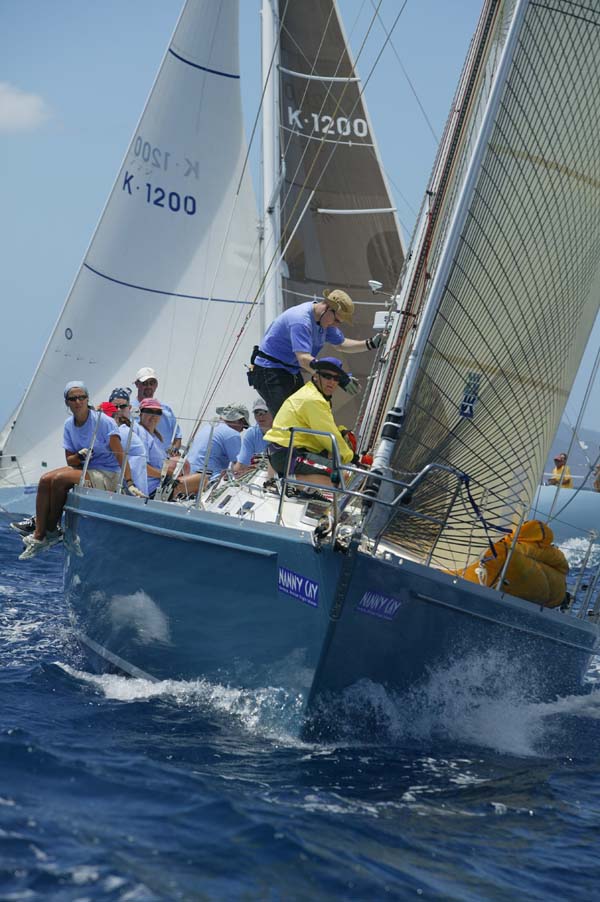 Hiking hard, heading towards the windward mark.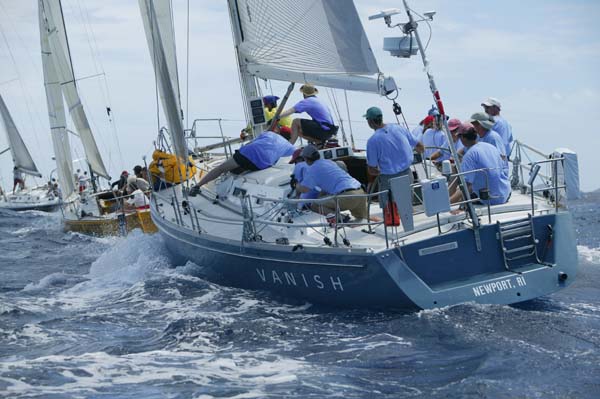 Multi class pile up at the windward mark.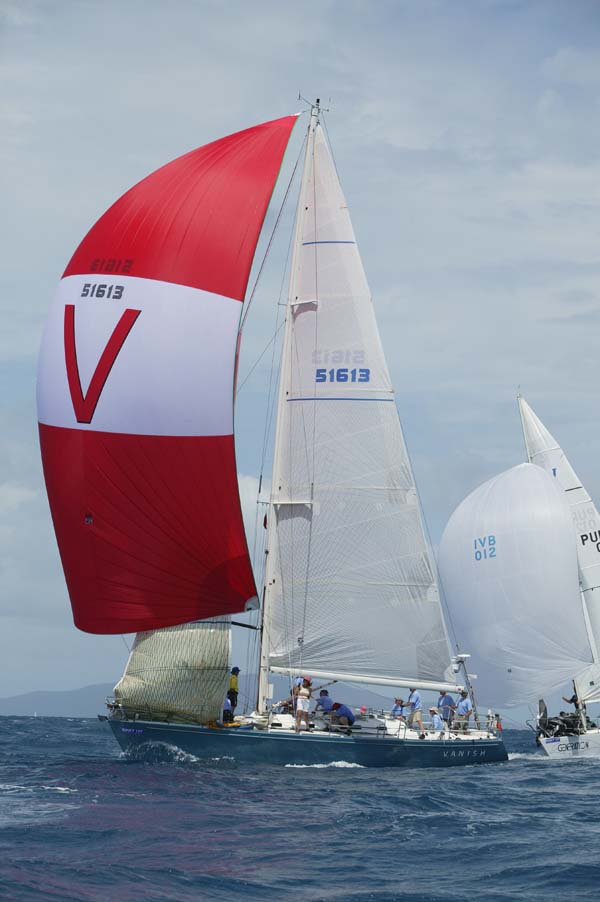 Inching the blade up as we head for the leeward mark.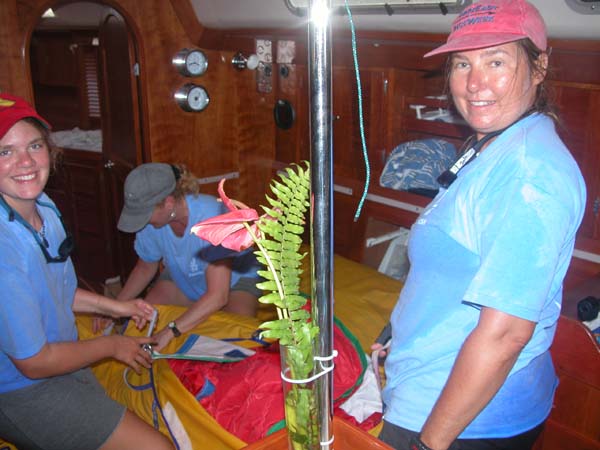 Sewer crew Jill, Lauren and Doris packing the chute (with the flowers we got from the rainforest in Dominica still aboard).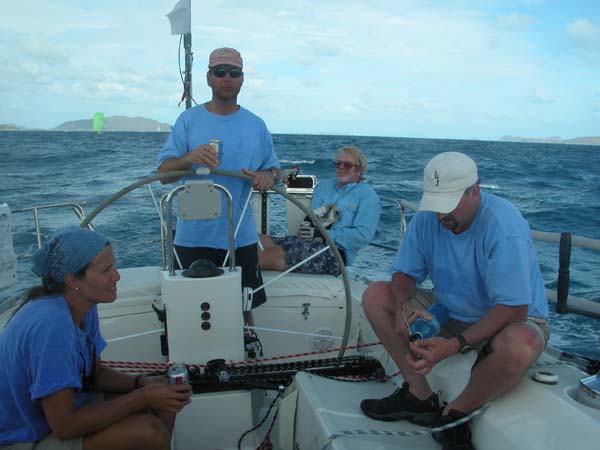 Mike Shuttleworth bringing us back to Nanny Cay.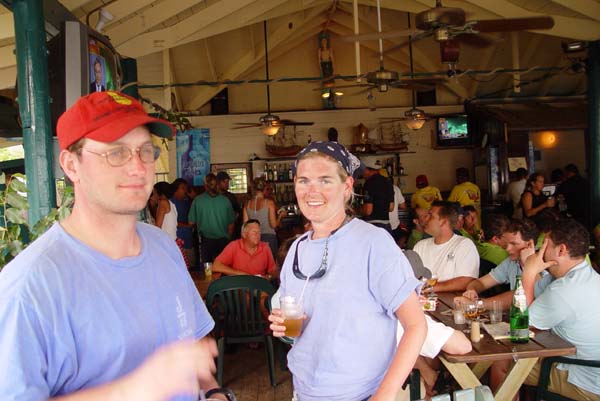 Michael Fay and Alison enjoying a beer at Peg Leg after the race.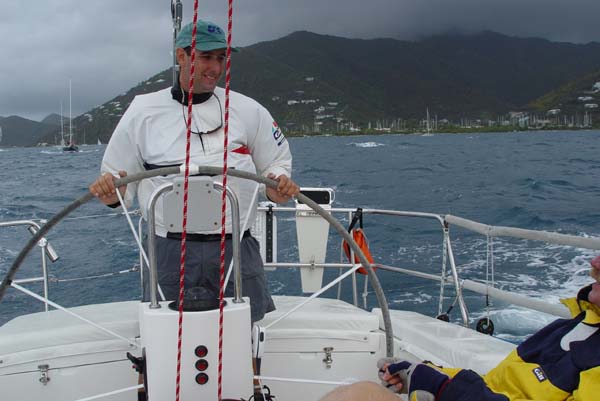 Heading out for rainy race day II.

"John the mainsail trimmer"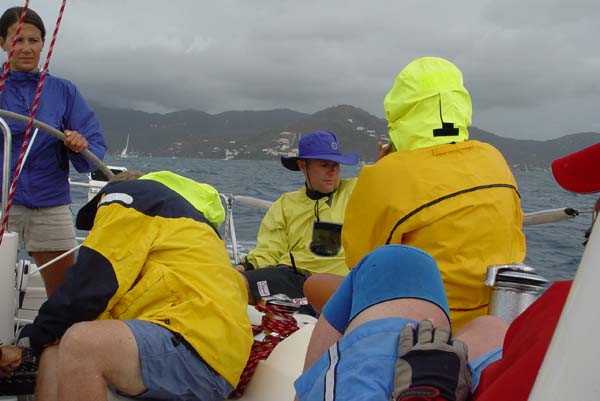 Getting geared up for rainy race day II.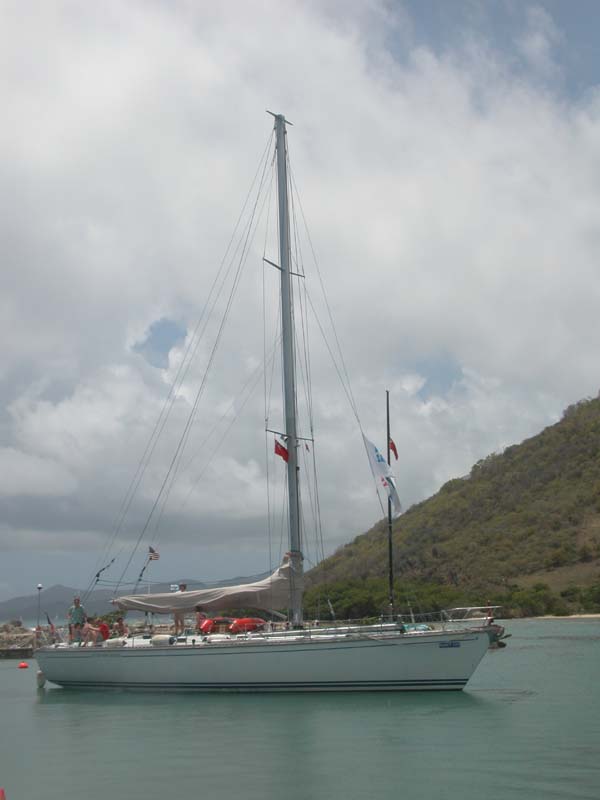 A fallen competitor, Peter von Danzig, who broke their mast during the regatta.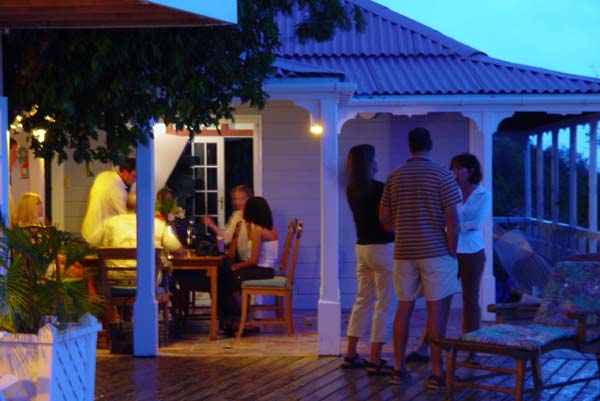 Saturday night party for Vanish crew at Toa Toa.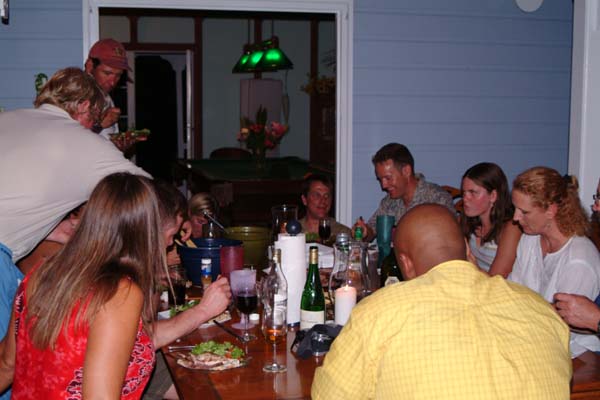 Dinner of barbequed steak and chicken, thanks to Doris, Dave and Michael Fay.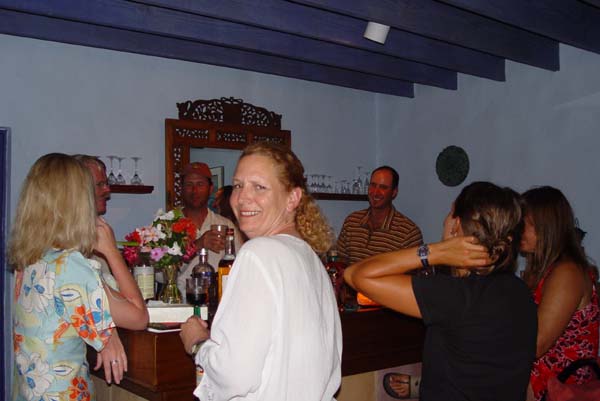 Crowd at the bar at Toa Toa.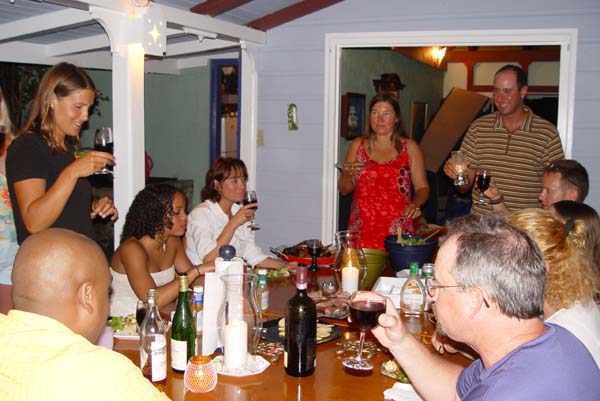 Here's to the wind gods.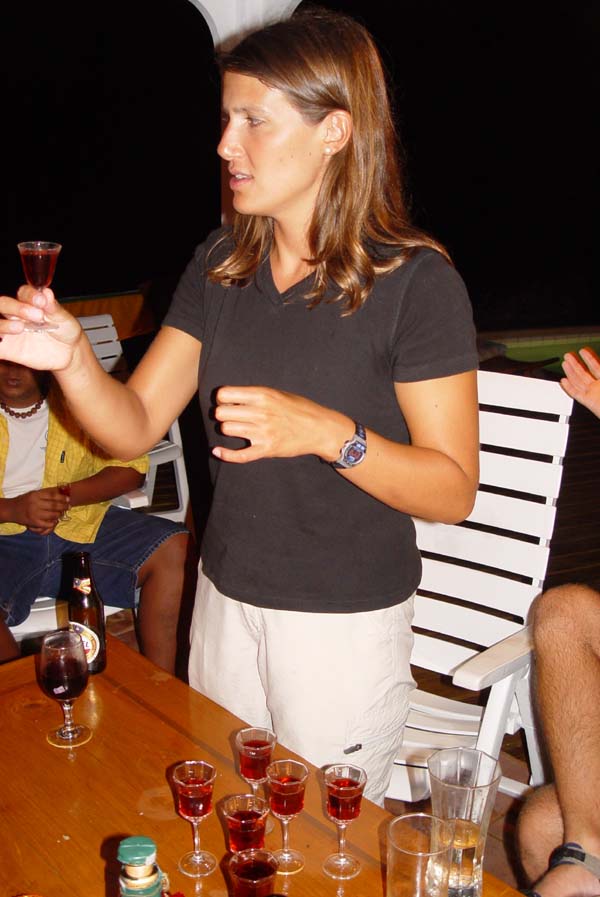 Cheers! Renee was finally able to find people willing to drink the guavaberry liqueur that she won as a doorprize at an event in St. Martin earlier this year.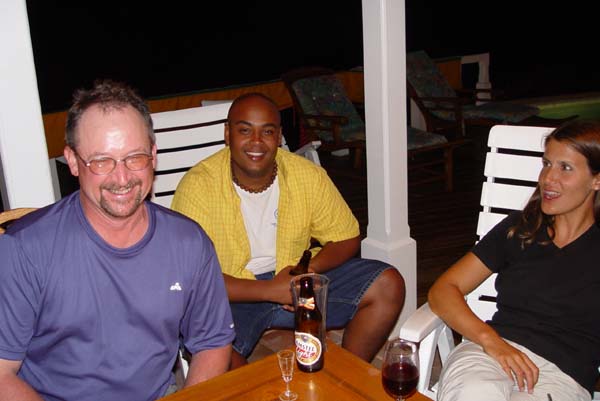 Mike Mullaney, Vicki's son Jonathon and Renee laughing it up.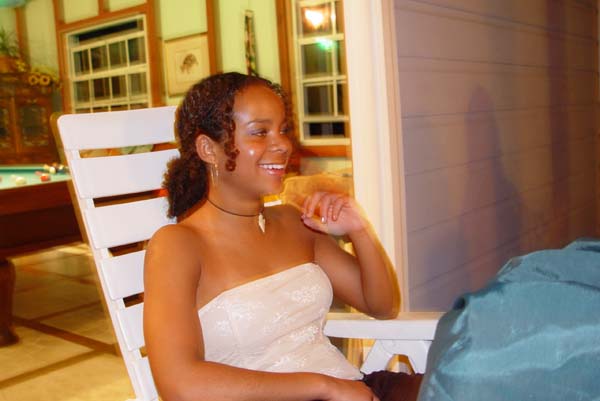 Vicki's daughter Alex.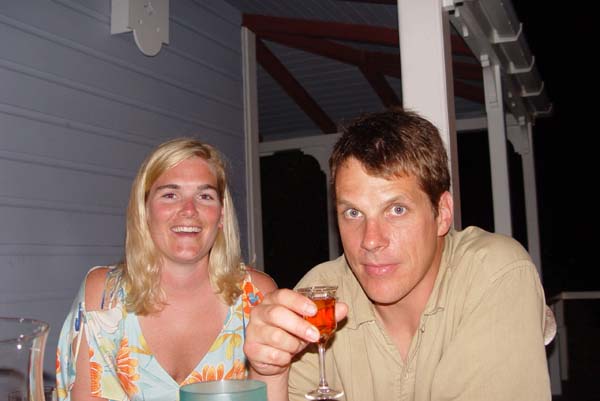 Alison and Dave drinking it up!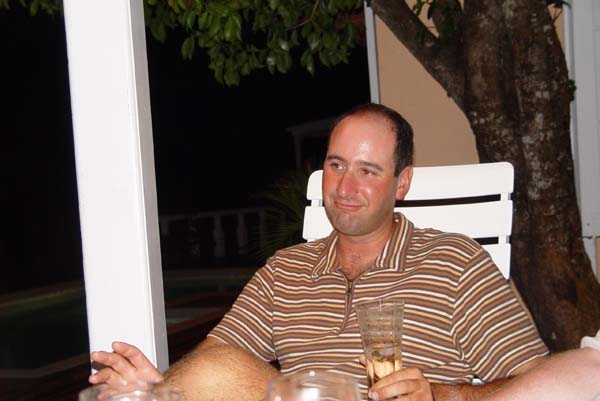 Isn't this nice?