Get the story at BVI Regatta Update!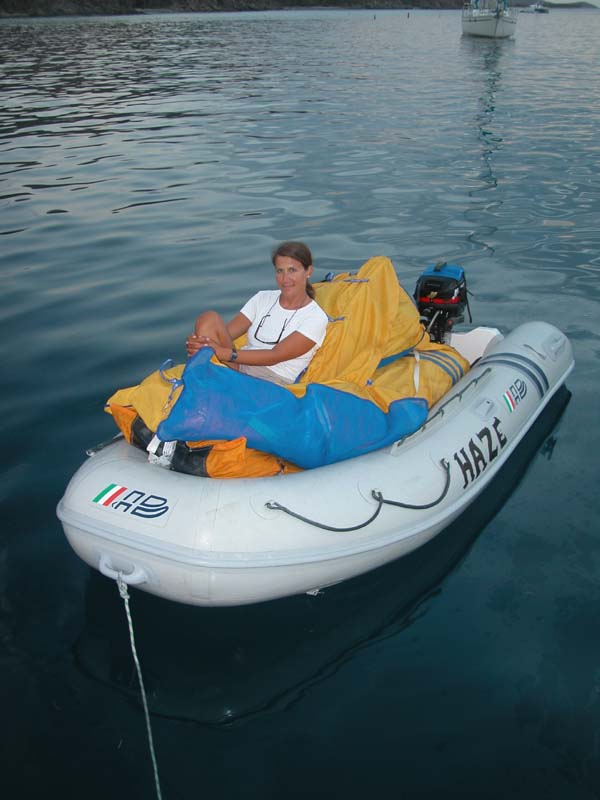 Picking up the racing sails from St. Thomas.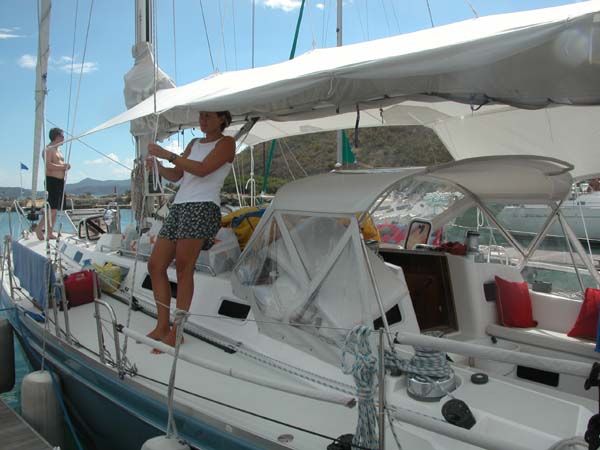 Pre-regatta, sporting the awning at Nanny Cay.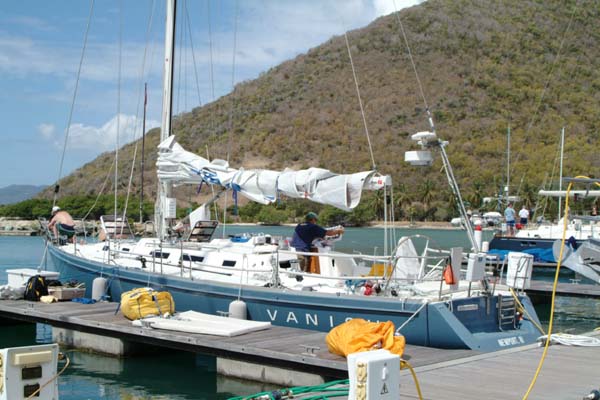 On the dock at Nanny Cay Marina, home of the regatta.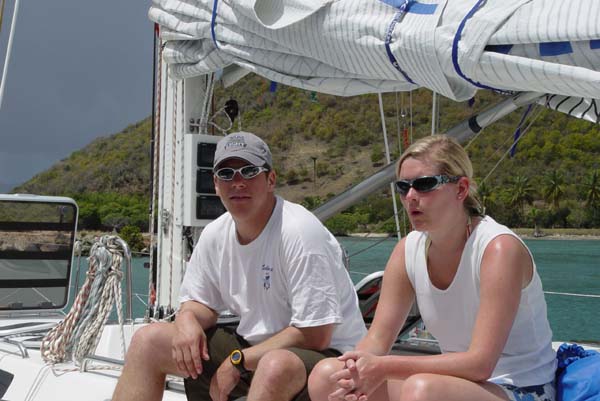 Dave and Alison on deck.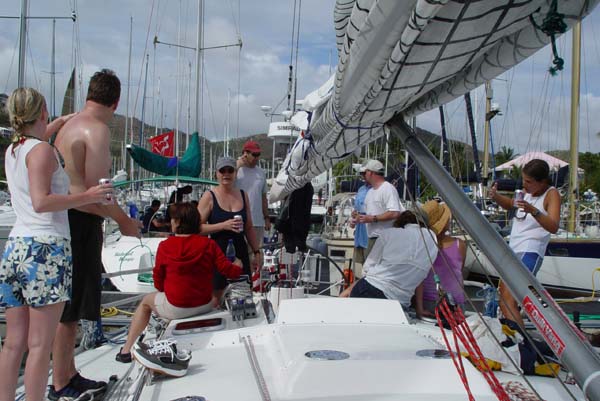 Preparation day chaos.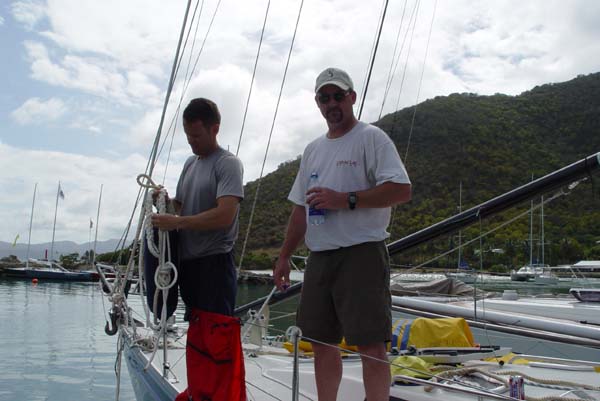 Captain Josh Summers and Mike Mullaney on the bow.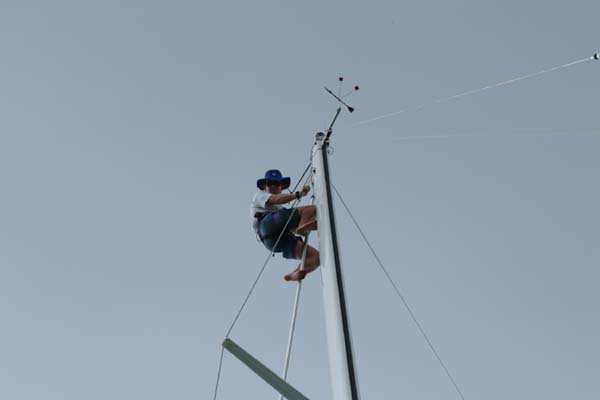 Bowman Josh going up the mast, some call him monkeyman.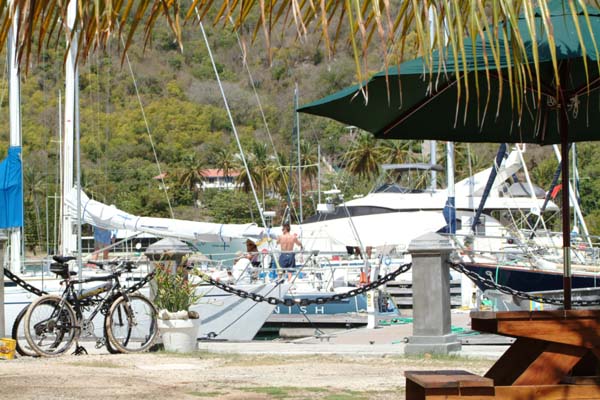 Our bikes chained up near the dock.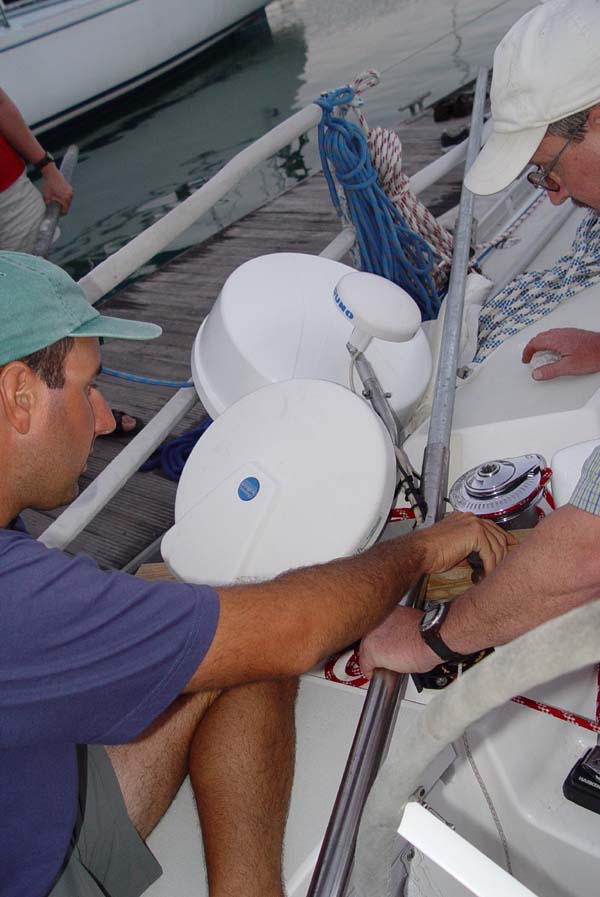 Bill and Mike trying to fix the radar after it bent form extra tension on the backstay during our practice sail.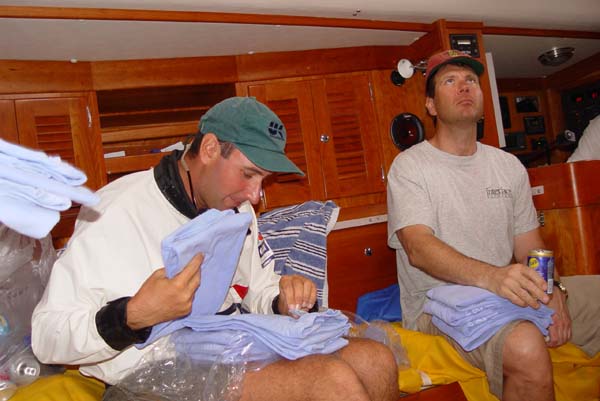 Handing out the regatta t-shirts below deck on a rainy practice day (tactician Mike Shuttleworth takes a moment to thank the beer gods).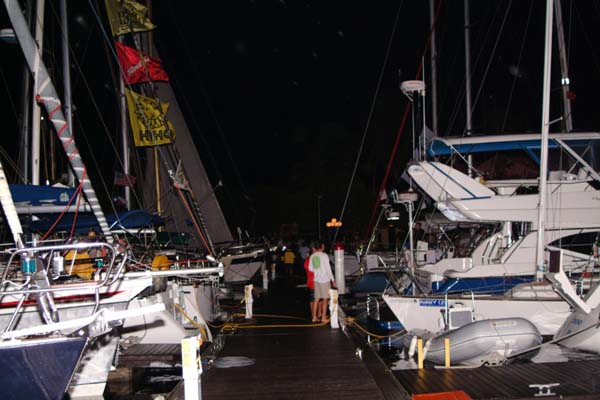 Racing boats on dock A. Full house at Nanny Cay Marina.

That's right, you should be scared, we're going eat you for lunch tomorrow!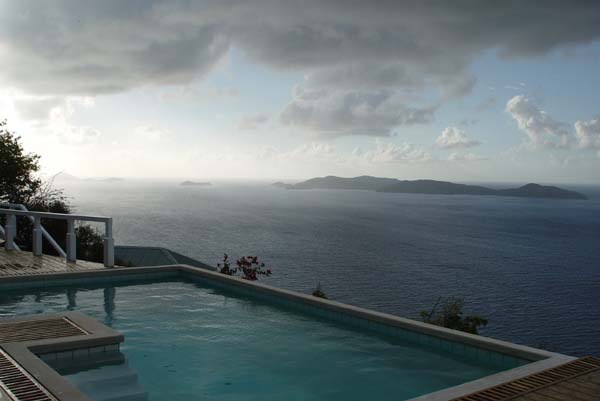 View from Toa Toa, the "crew house". Needless to say we were delighted with the accommodations.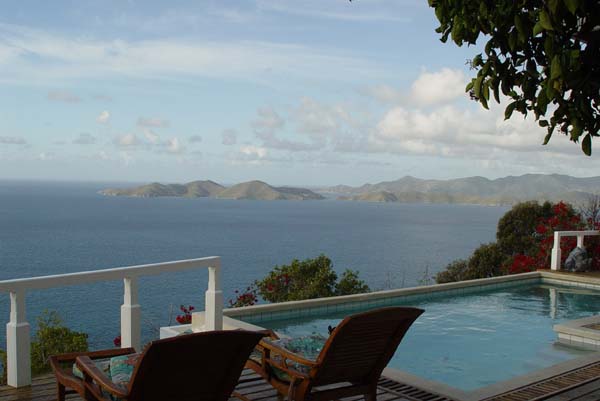 View of St. John from Toa Toa.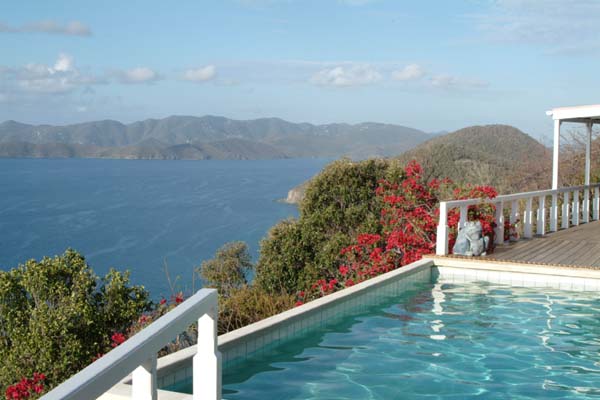 Bourgainvillea at Toa Toa. Toa Toa is the Arawak Indian work for toad which was a theme around the house.

Toa Toa from the billiard room porch.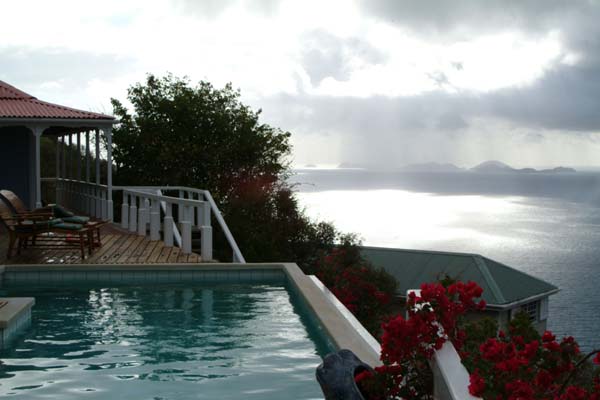 Rainclouds approaching Toa Toa House.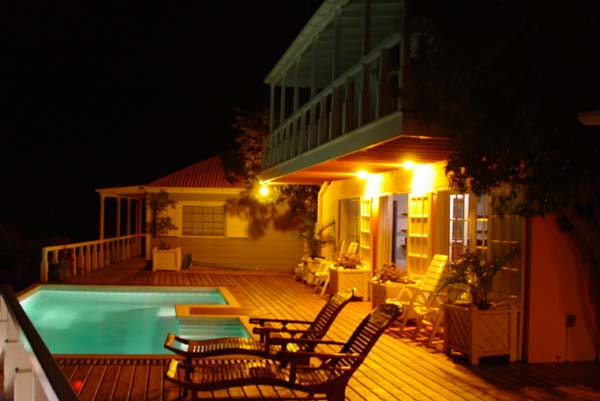 Nightfall at Toa Toa.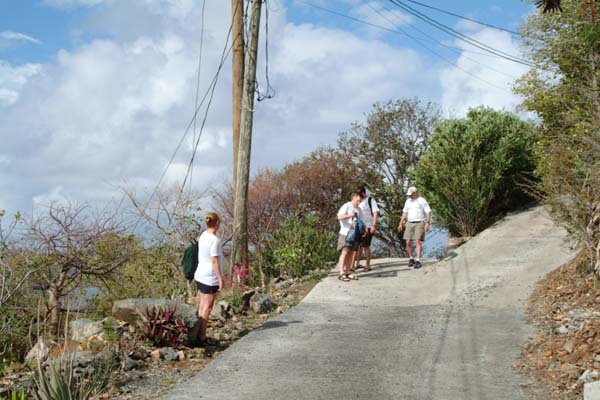 On the "road" by Toa Toa, getting set to head to the boat.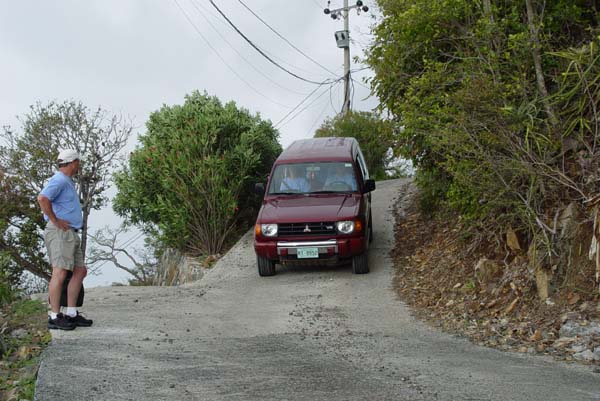 The Toa Toa-Vanish bus. A useful tip - never buy a used Montero in the BVI's.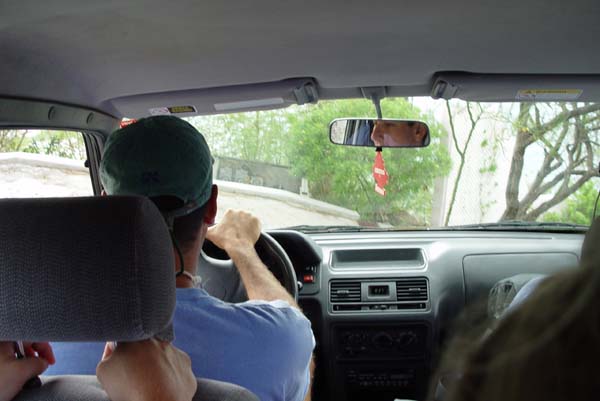 Bill, our bus and boat chauffeur going down the unbelievably steep road from Toa Toa.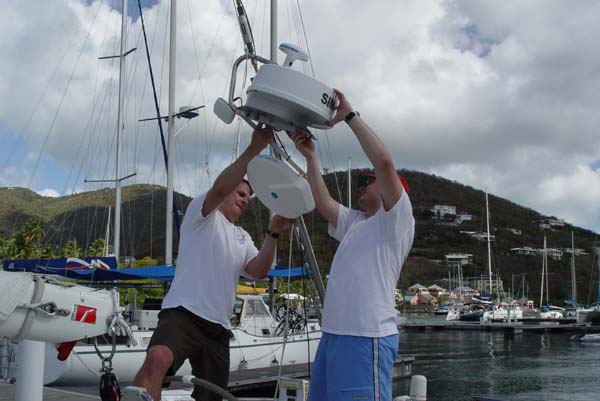 Morning of race day one, Dave and Michael Fay re-installing the radar.