Dec. '02: St. Barts and back to St. Martin
After visiting almost every harbor in St. Martin, we ventured out to nearby St. Barts. Our plan was to stay just a day, then head west to the British Virgin Islands for Christmas. Instead, we had so much fun on St. Barts, and decided to stay a few more days. Crossing the BVI's off our December plans, we headed back to St. Martin for Christmas with friends and an easy place to repair our failing windlass (motor that pulls up the anchor).
MPEG Videos: (right click to download, left click to play)
- Christmas Eve at St. Martin Yacht Club (1.2 meg)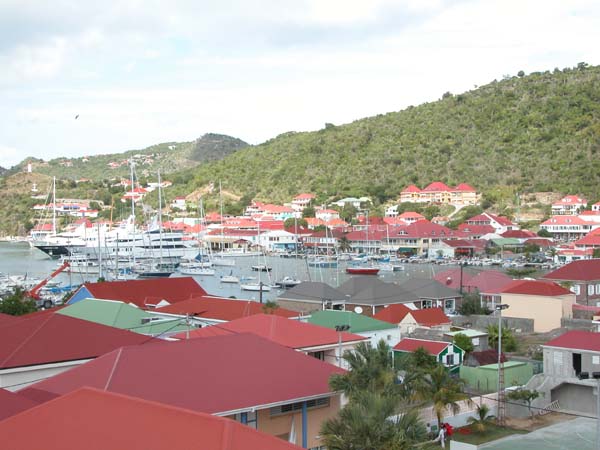 Gustavia, St. Barts, a lovely French island. Can you spot Vanish?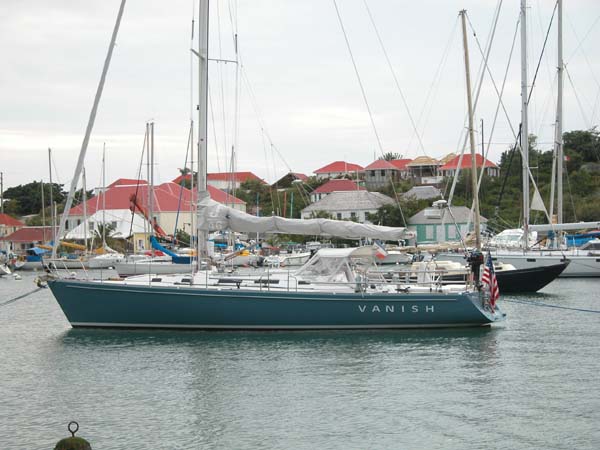 There she is!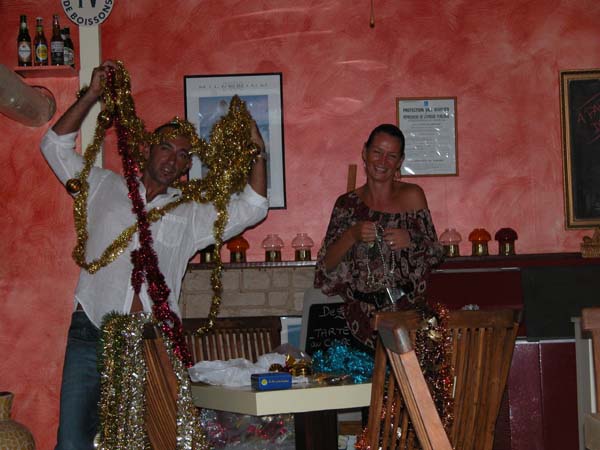 Those crazy Frenchmen.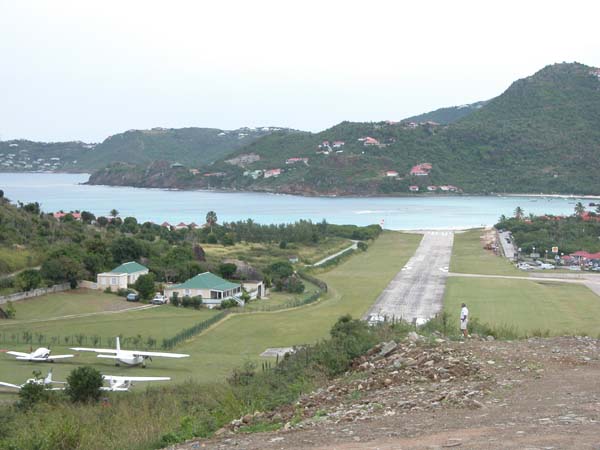 St. Bart airport. Planes land virtually right on top of where we were standing.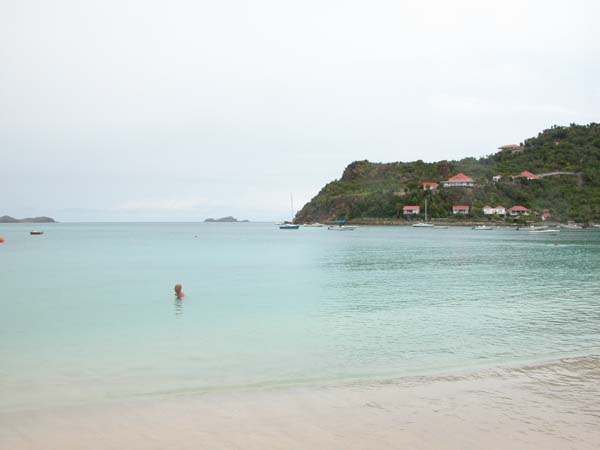 Shell beach, St. Barts.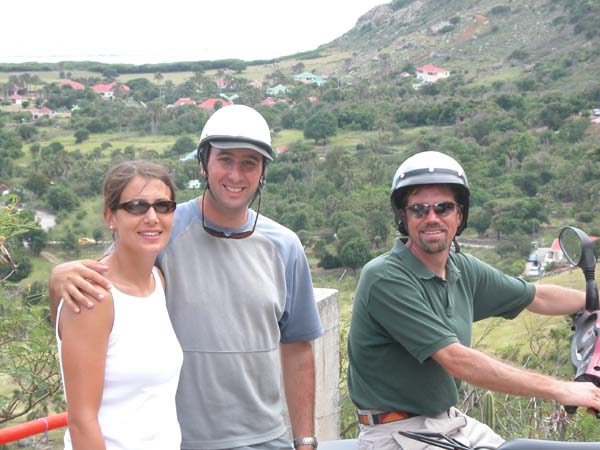 Scooting with our new friend Don and Liz (not shown) from S/V Enterprise.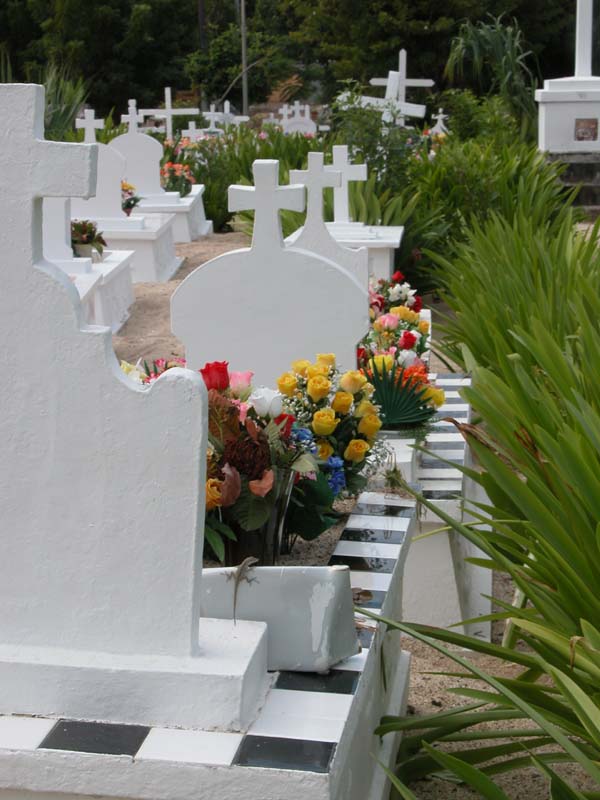 Literally buried in the sand, St. Barts.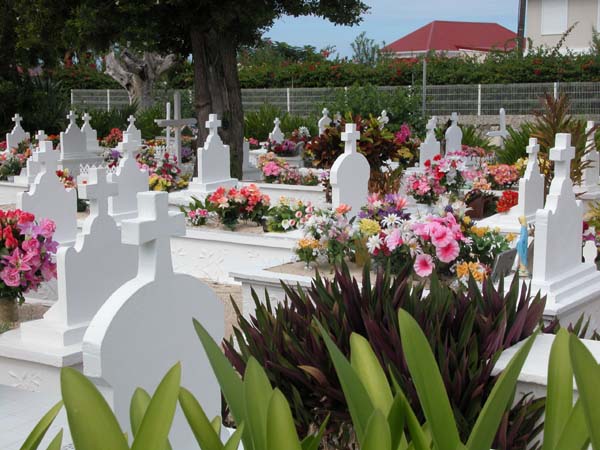 Cemetary, St. Barts.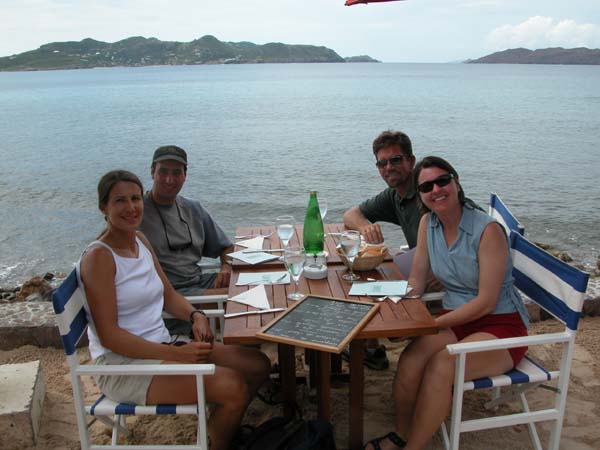 Beachside looong French lunch with Don and Liz from Enterprise.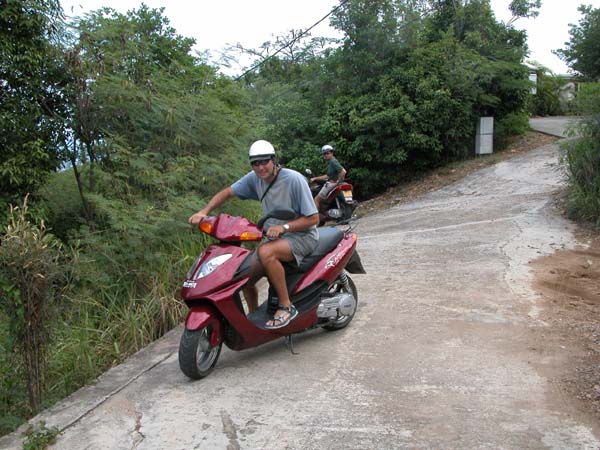 Bill, you have to take the kickstand up!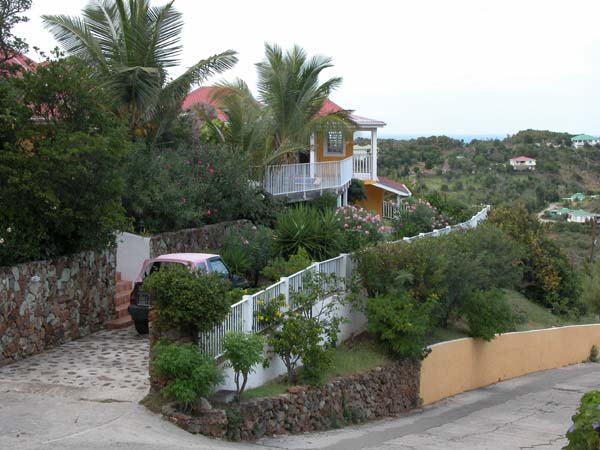 We wish one of you would buy this and invite us over.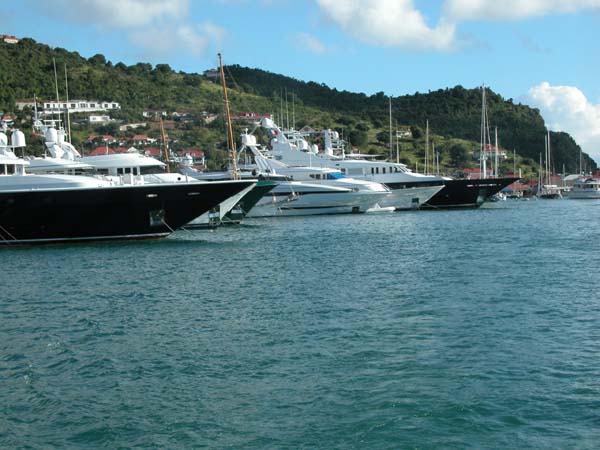 Megayachts jockeying for prime New Years Eve positioning on the St. Barts' pier.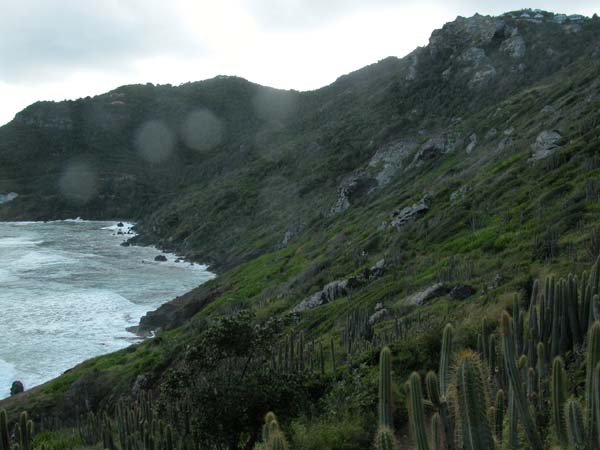 Hiking the back bowl, Anse de Colombier St. Barts.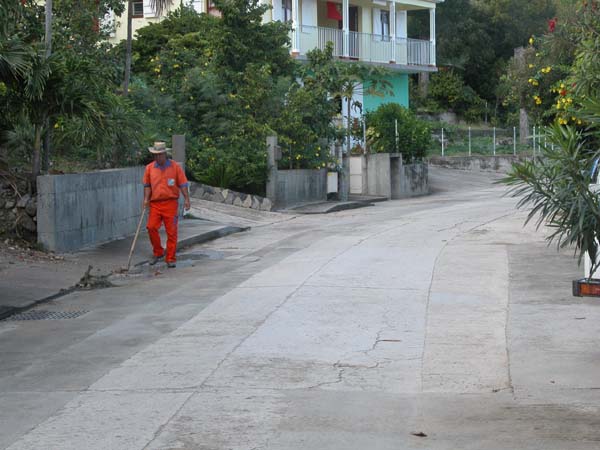 The trash man, St. Barts.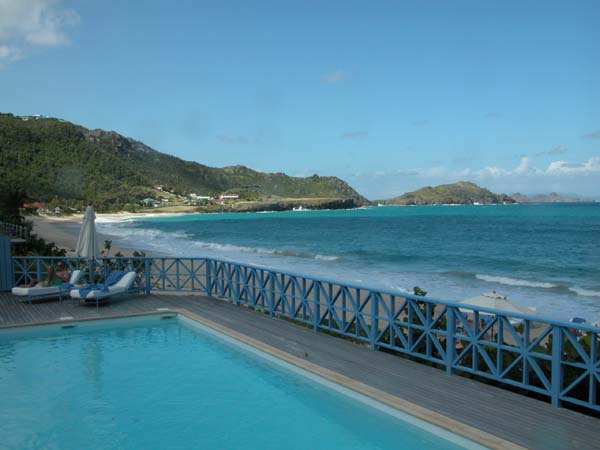 Nice resort, St. Barts.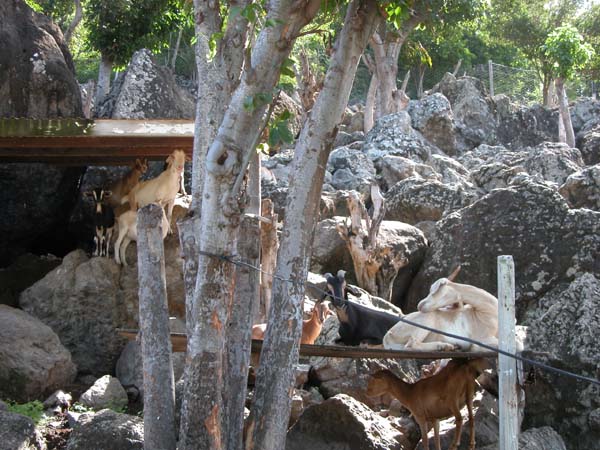 More goats, Renee.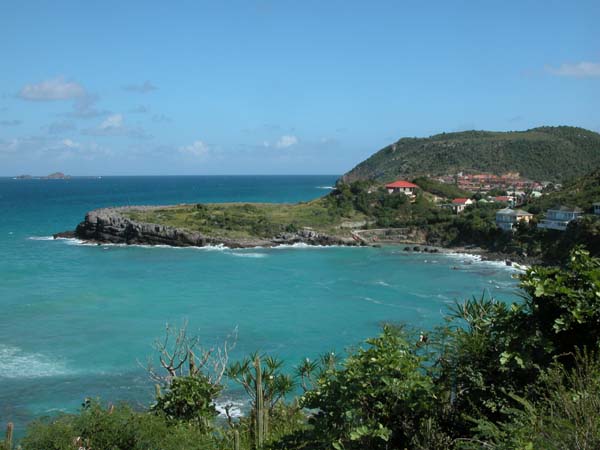 Anse de Flamandes, St. Barts.

Not such a good anchorage.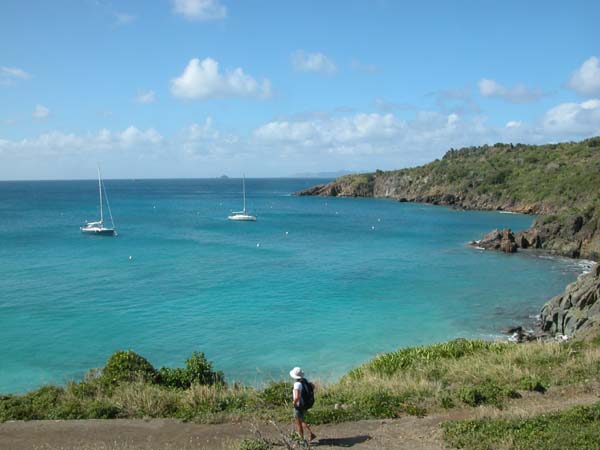 Good anchorage, Anse de Colombier, St. Barts.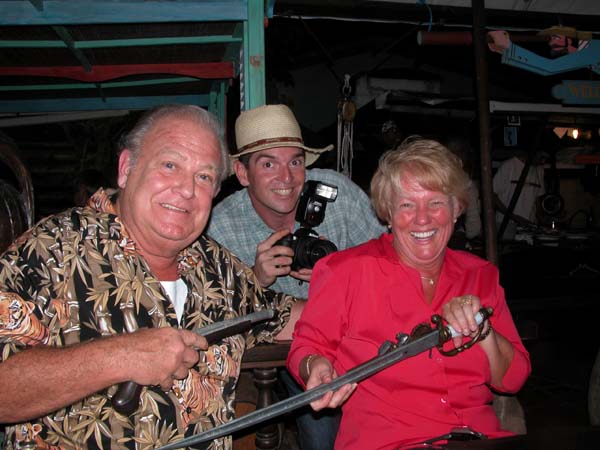 At dinner with George and Joanne Joseph, St. Martin. Up north George is a union business agent Renee worked with, on the island, he's a pirate of sorts.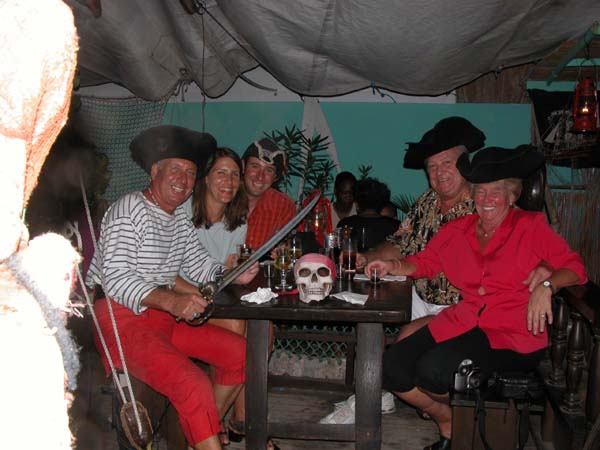 Don't know which was better, the meal or the entertainment. Dinner with George and Joanne Joseph, Grand Case French St. Martin.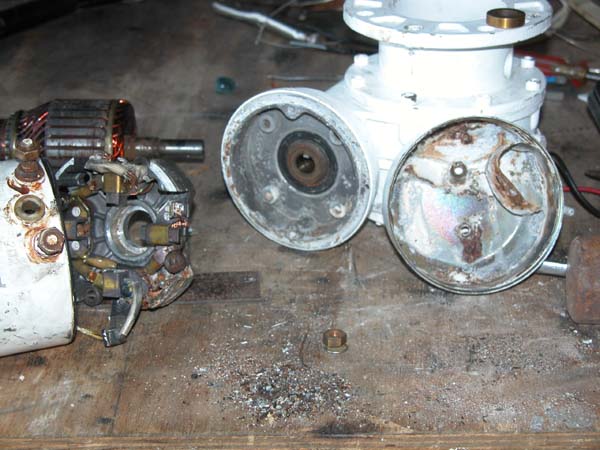 Reason we're back in Simpson Bay - corroded windlass.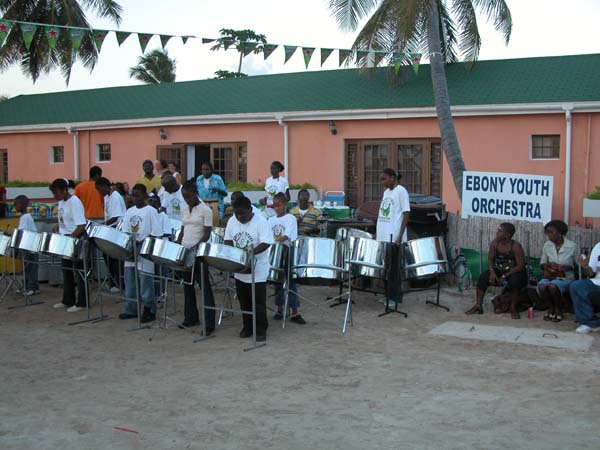 Ebony Youth Orchestra showing their stuff at a benefit Roots Reggae Fest.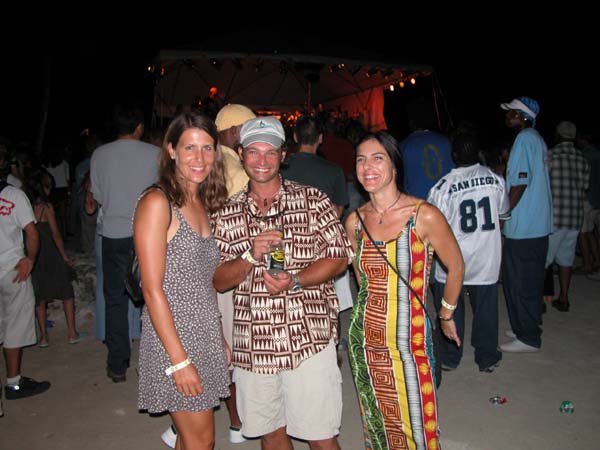 Friends Mike & Maryanne with Renee at the Roots Reggae festival. The Wailers jammin in the background.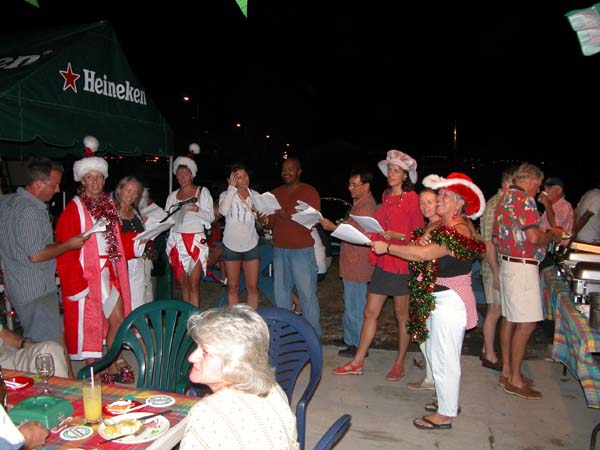 Christmas carolers at the St. Martin Yacht Club Christmas Dinner - Turkey, Ham and all the fixings.