Before entering the hectic swarm of boats preparing for the crossing in Las Palmas de Gran Canaria, we spent a long week in Lanzarote seeing some sights and working on the boat in the relatively quiet harbor of Puerto Calero. We had the boat hauled, painted the bottom and regreased the prop which started to sieze just as we were entering the marina. Good timing!
The whole island with its volcanic, lunar landscape has been well-designed in a clean modern style under artist Cesar Manrique's obvious influence. We looked up some fellow sailors we had met cruising the Caribbean who called Lanzarote home. Paul and Andy gave us a great tour of the island from a local's perspective.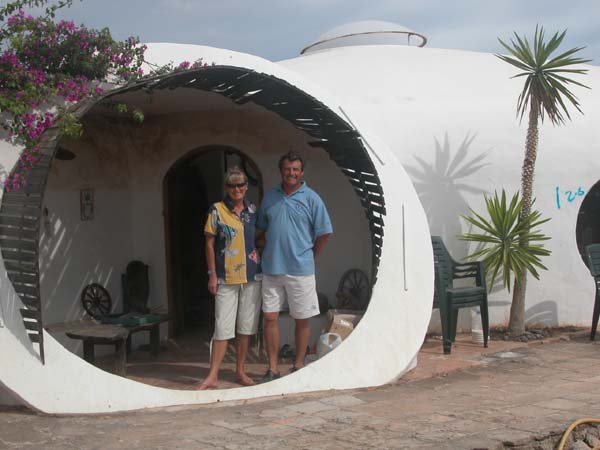 Andy and Paul, from the boat Tallulah Ruby, at their home in Lanzarote. They are doing lots of work on an already great house.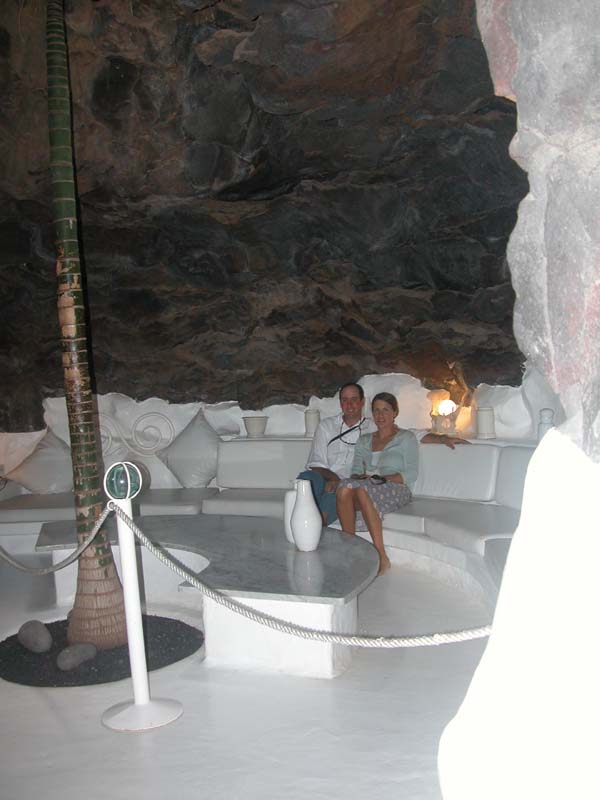 At the home of the Lanzarote artist, Cesar Manrique. The rooms are built into the sides of a volcano.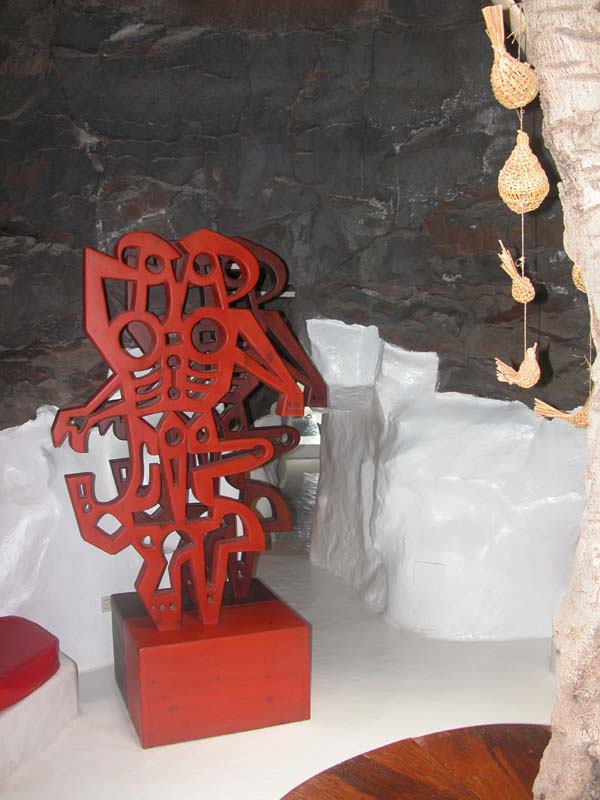 Men from Manrique.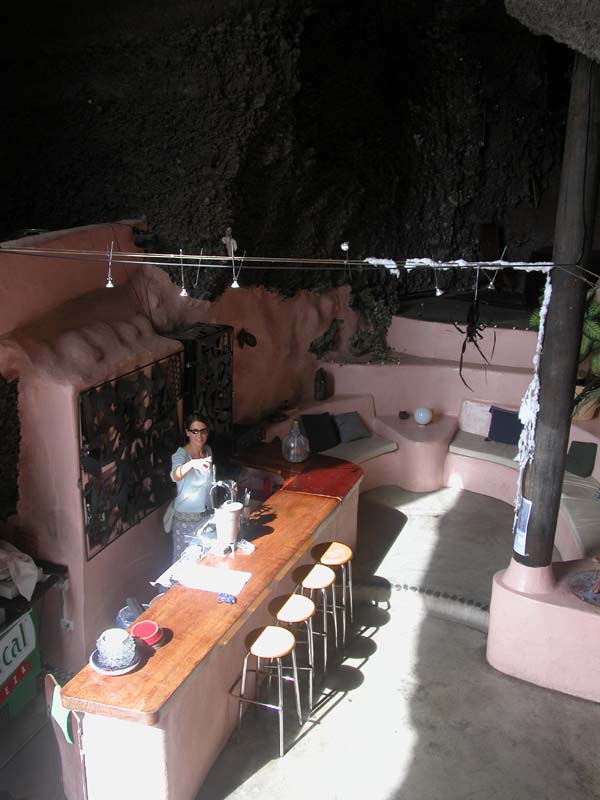 Renee mixing in the cave bar.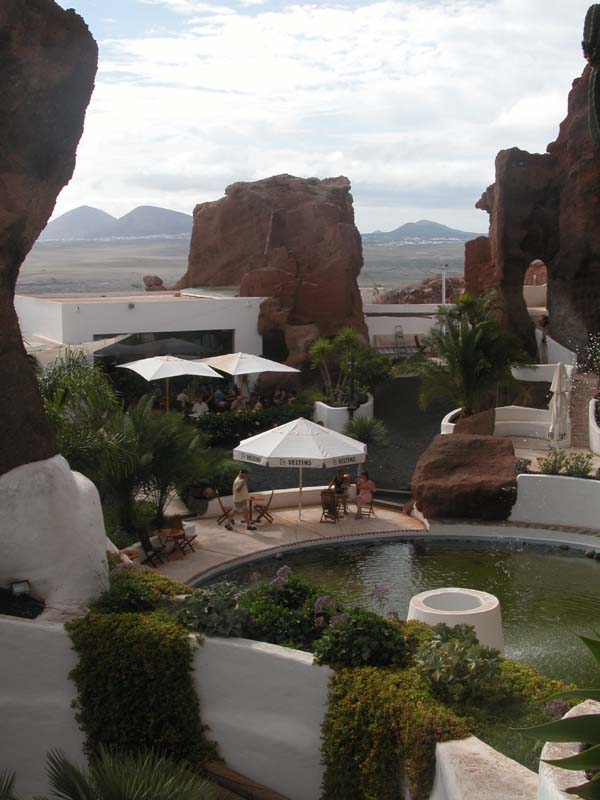 Mountain restaurant where we had lunch with Paul and Andy.

Lanzarote landscape.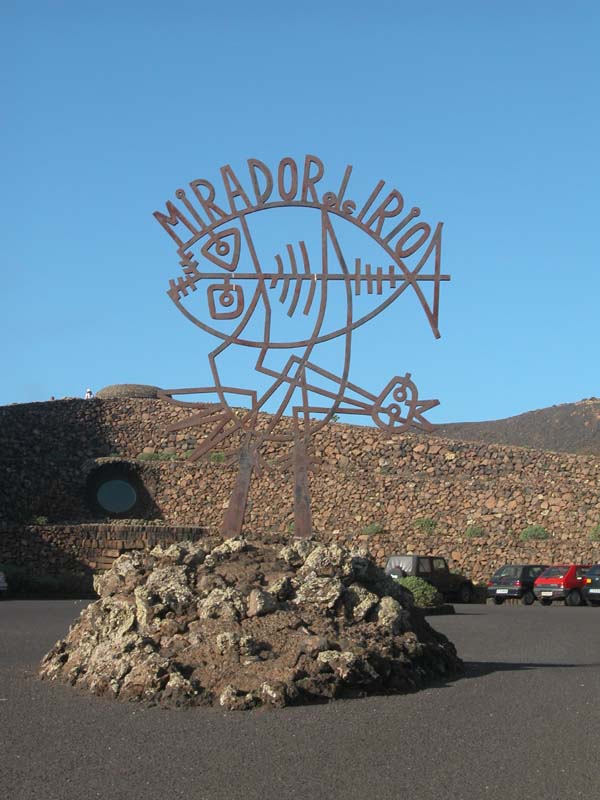 Another Cesar Manrique attraction - a large cave-turned-auditorium.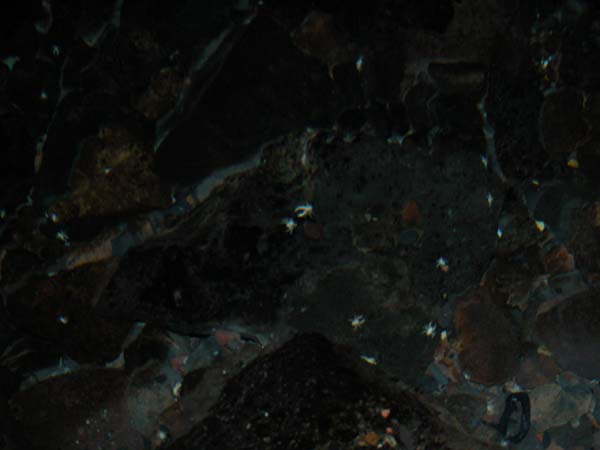 Only place in the world where these white crabs are found.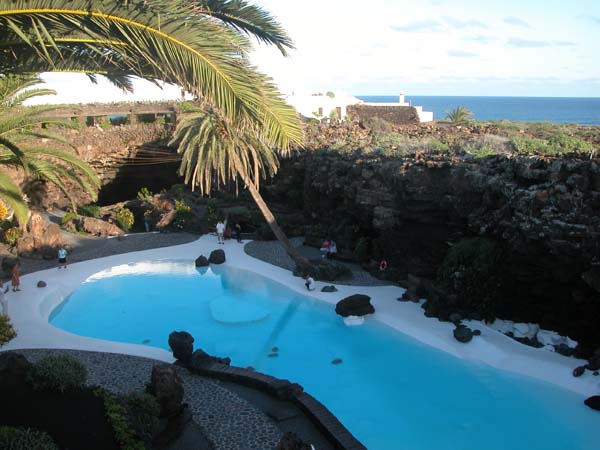 Pool centerpiece near the auditorium.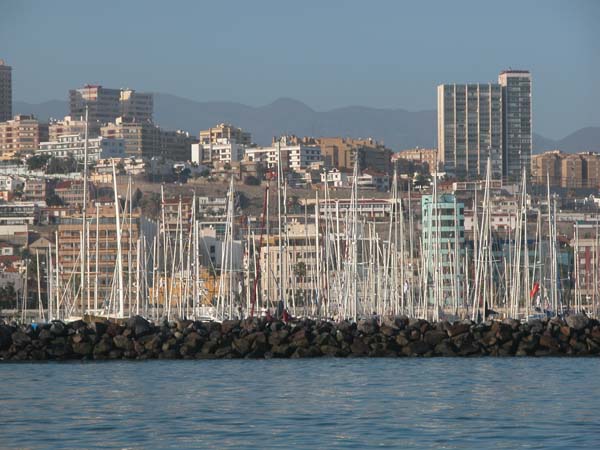 Entering the marina in Las Palmas, after a windless overnight motor from Lanzarote.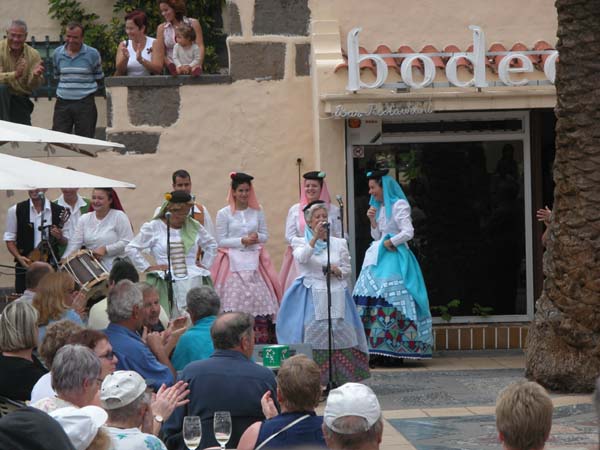 Traditional Canarian dancers in Las Palmas.