Sucessfully reaching Gibraltar, we try something different and head off by car to Seville and the mountains. The southwestern region of Spain was beautiful and a welcome break from our passagemaking.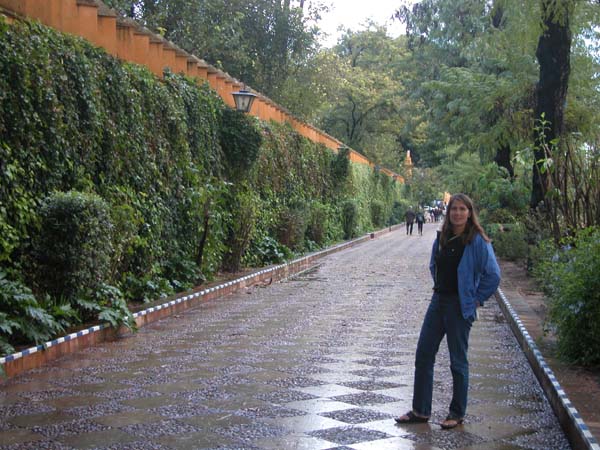 Renee outside the Real Alcazar in Seville.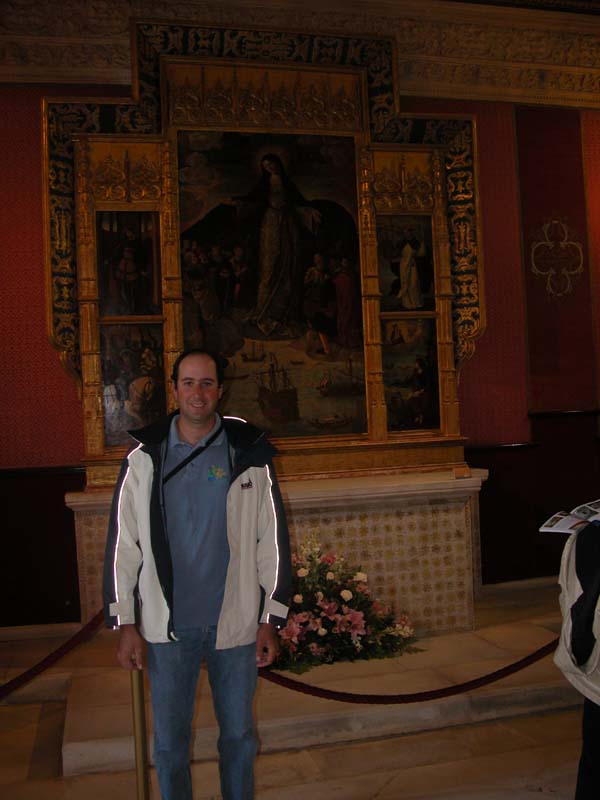 Bill by the navigators altar where Columbus prayed for good voyages.

Wow! The moors sure could make a ceiling!

Tapestry of the Mediterranean waters. Interesting that is a south up view.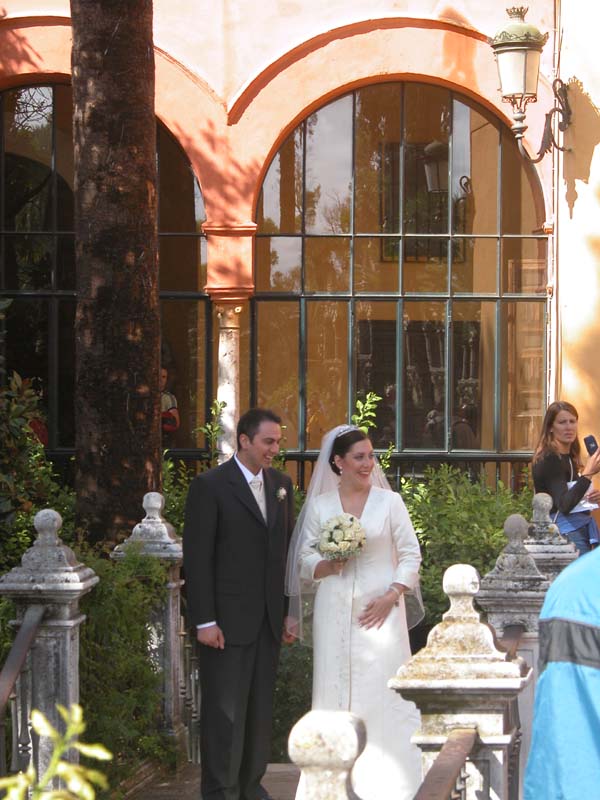 Wedding time at the Real Alcazar.

Neptune in the Real Alcazar gardens..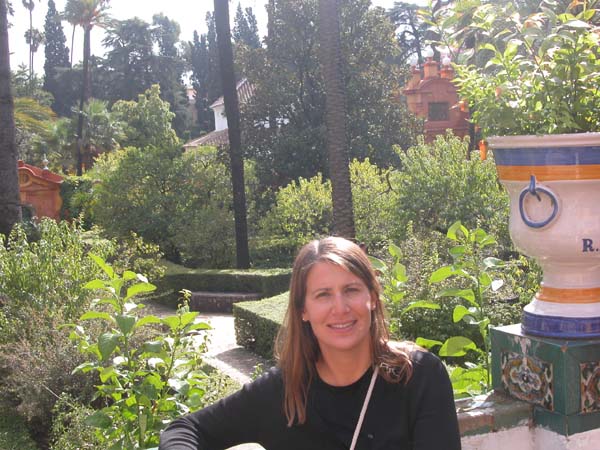 Renee in the Real Alcazar gardens.

Pretty town square that use to be an outdoor theater until the French came through turned all the courtyards into open space. Every conqueror has their own style!

Old Jewish quarter to the left, Roman aquaduct to the right.

Leaving Seville on the way to Ronda, we had to make a stop at Moron to meet some Morons.

Beautiful Spanish countryside.

View down into the gorge from our hotel window.