October '03: Passage St. Tropez to Gibraltar (with Dave and Allison)
It's October, the temperature is dropping and the mistral winds are heating up after a mostly dormant summer. Who should you call if you need to sail 800 miles out of the Med? "Dave Sipes, are you interested?" "Sure Bill, sounds like a good time." Legend was that
Dave's girlfriend, Allison, was the bringer of calms winds and seas. So we all thought that with her aboard, we'd be safe. I think we can all put that legend to rest now.
When Dave and Allison arrive, it's blowing forty and the wind is just getting started. Tied up at the dock, we needed our foul weather gear and the boat sealed so the waves coming over the breakwall didn't get us soaked. By the time we were done, we had seen a full set of wind and sea conditions - flying the spinnaker, a fast reach, beating into 35 kts, and no wind motoring. We left St. Tropez with little wind and large seas but by the next day we were on a fast broad reach with just a double reefed main. Our first stop, Mahon, Menorca was a welcome harbor with only a 9 euro marina fee. There are advantages to the off season! The next 150 miles to Ibiza was a good reach where we even caught our first of three tuna while flying our reaching spinnaker. All summer long we'd been hearing about Ibiza and its famed nightclubs. There are also disadvantages to the off season, as they were all closed till spring. The final 400 miles to Gibraltar turned out to be the toughest. We left with a moderate breeze. 36 hours later as we headed down the Spanish coastline, the westerlies set in and we started taking a pounding. Weary and tired, we ducked into Almeria for a few hours sleep before another full day of beating upwind to Motril. Dave and Allison, out of time, caught a taxi to Malaga airport and we continued on with two day sails (and one more pounding) to Gibraltar.
The Med has been a challenge to sail and we were very happy to share our final passages with the great crew Dave and Allison!
MPEG Videos: (right click to download, left click to play)
- Crazy St. Tropez wind.. (2.4 meg)





Windy St. Tropez Bay seen from the Citadel.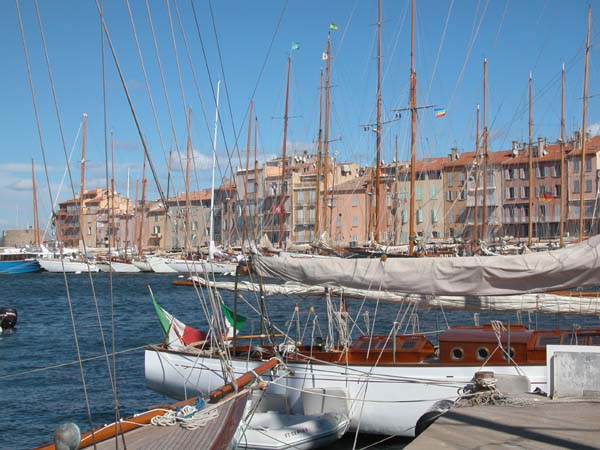 St. Tropez's inner harbor filled with classic boats.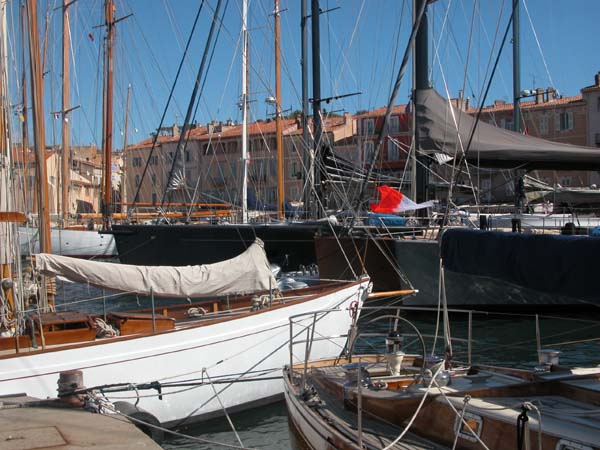 And some of the modern Wallys.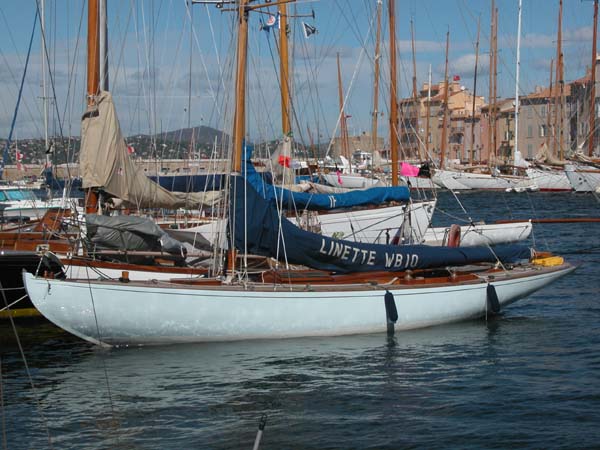 We didn't know Renee's sister Linette had a boat in St. Tropez.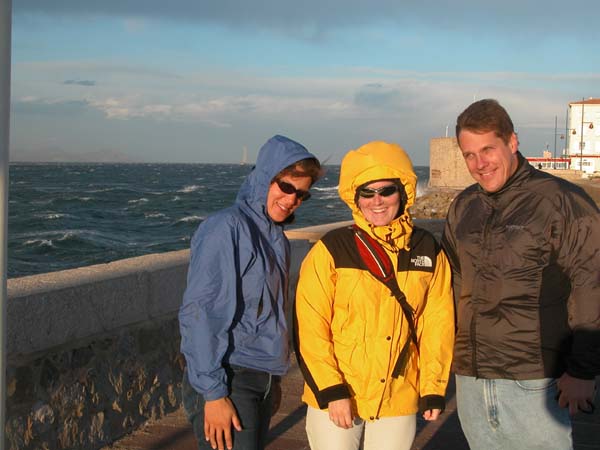 Greetings Dave and Allison, glad you could make it; nice breeze huh? Ready to head out?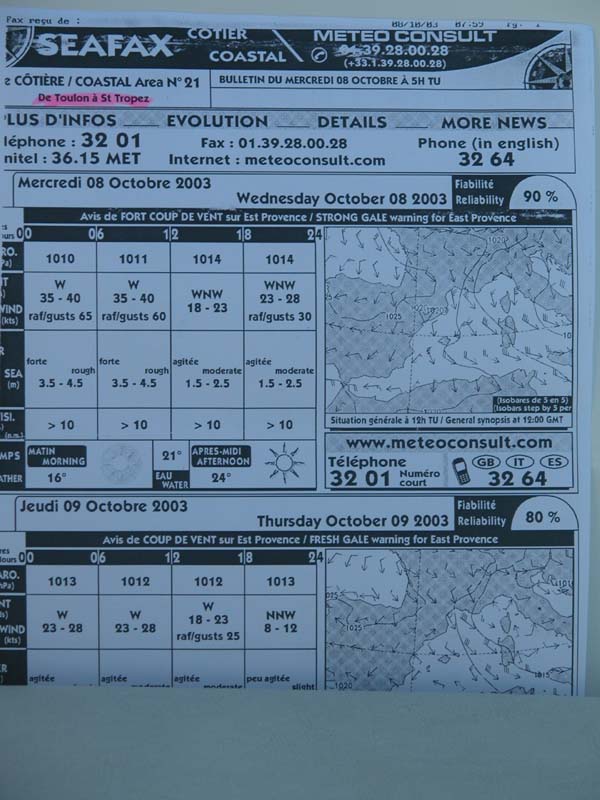 Does that forecast really say gusts to 65 kts, Renee?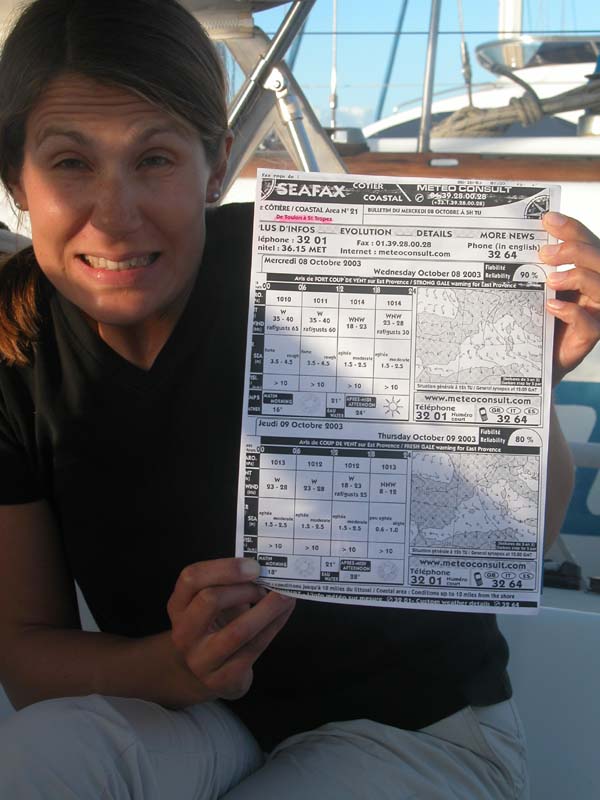 Yikes, it does!

Hanging out in St. Tropez, waiting out the Mistral.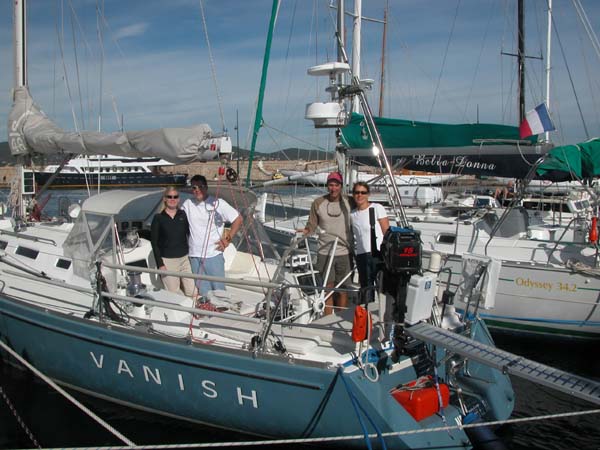 Weather looks better, St. Tropez to Gibraltar crew getting ready to head off.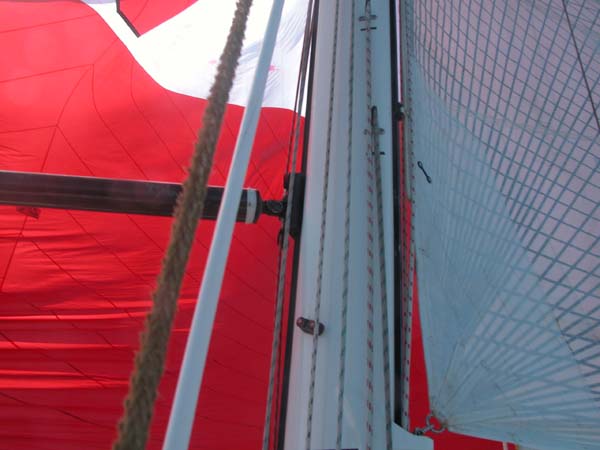 Out-of-the-gate ambition, we fly the spinnaker in the light breeze. In the end, Bill and Dave spent more time rigging than flying it.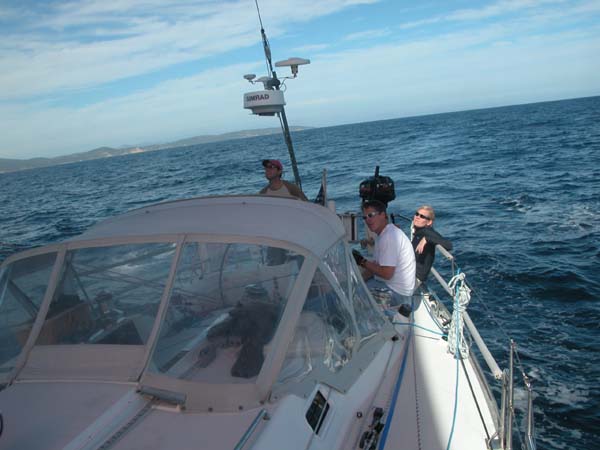 We're flying now!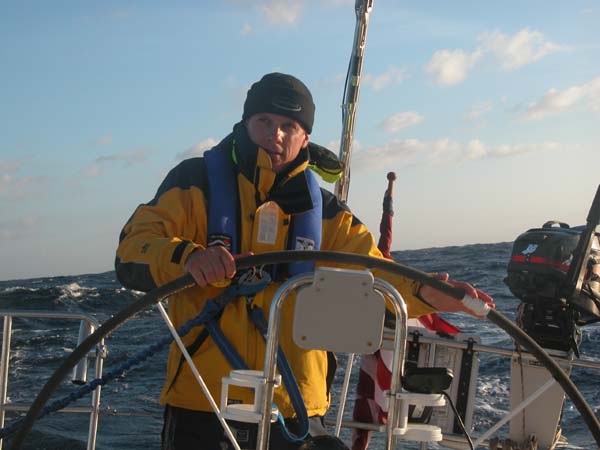 Dave on watch, it's a tough job but somebody's got to do it.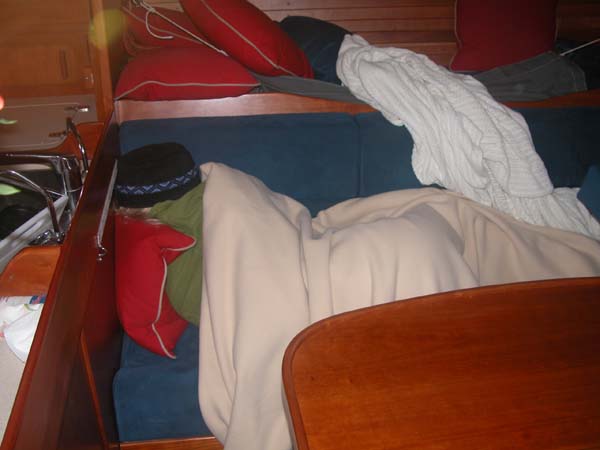 Allison on watch, which consisted of a serious bout with seasickness on this rolly leg.

All smiles on land in Mahon, Menorca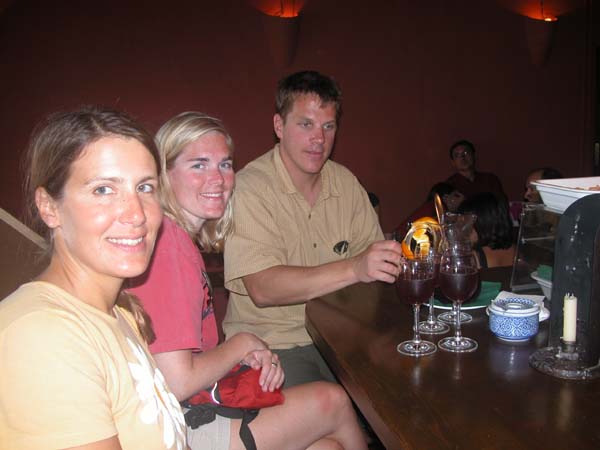 Time for sangria and tapas!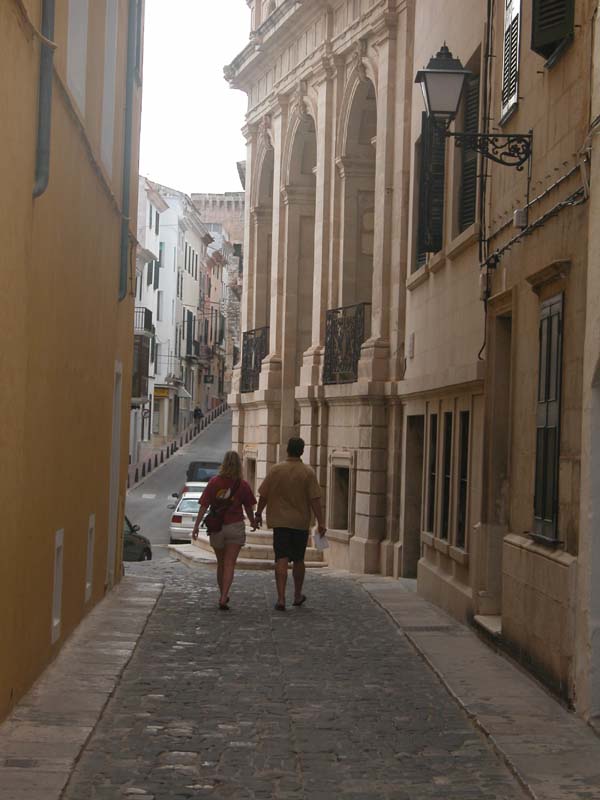 Strolling along Mahon's high town.

Upper half of Vanish (mast to the left) in Mahon harbor.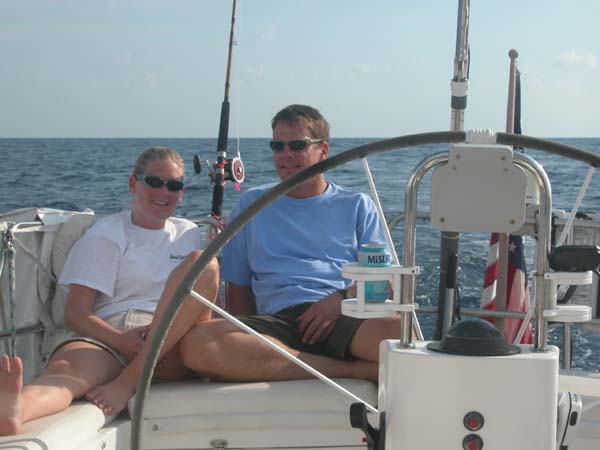 Kicking back during a mellow trip to Ibiza.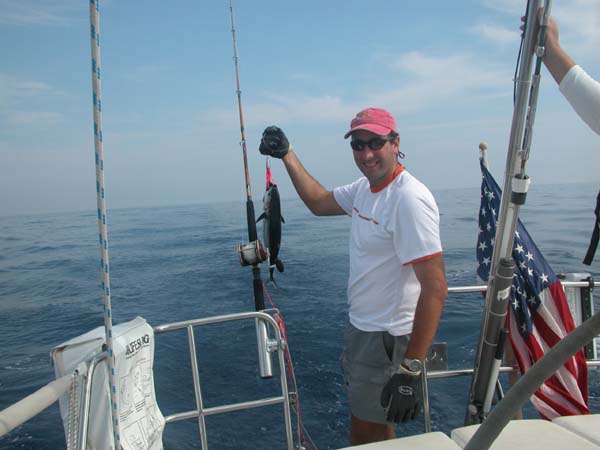 Looks like tuna for dinner.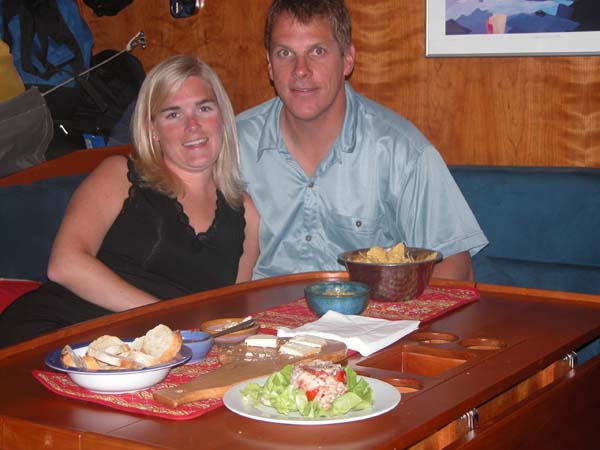 Tied up in Ibiza, Dave made a great tuna cerviche. Yummm.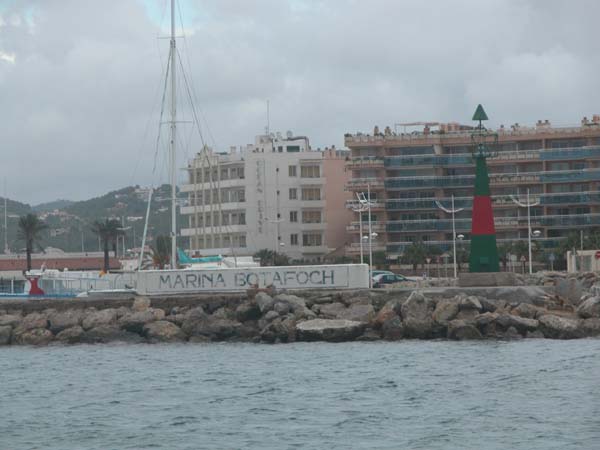 We'll never forget our one year anniversary in Botafoch!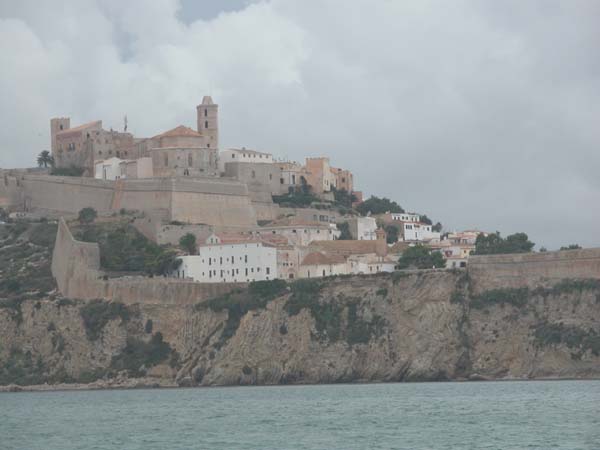 Ibiza's old town on the way out. Next stop mainland Spain.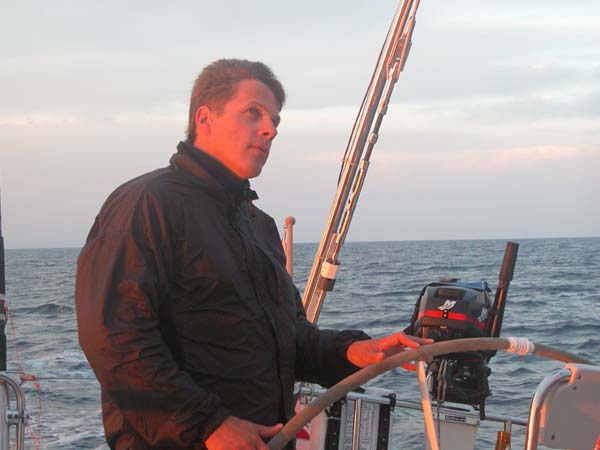 The last leg started with a nice sunset sail.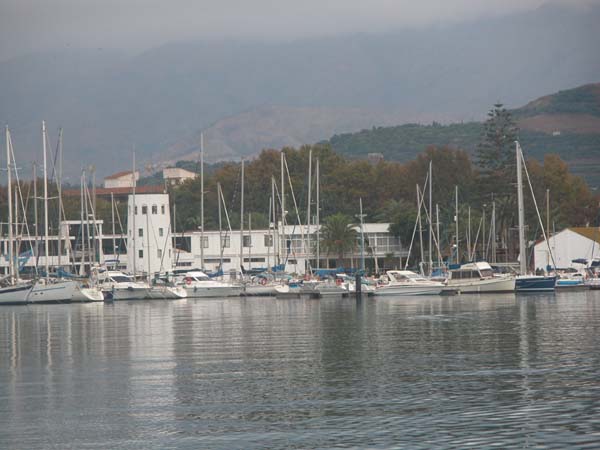 And it ended in Motril. Too bad, we'll miss Dave and Allison.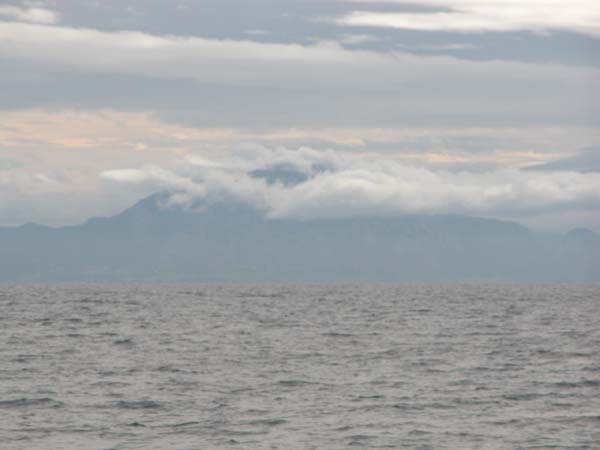 Our first good view of Africa!

The rock!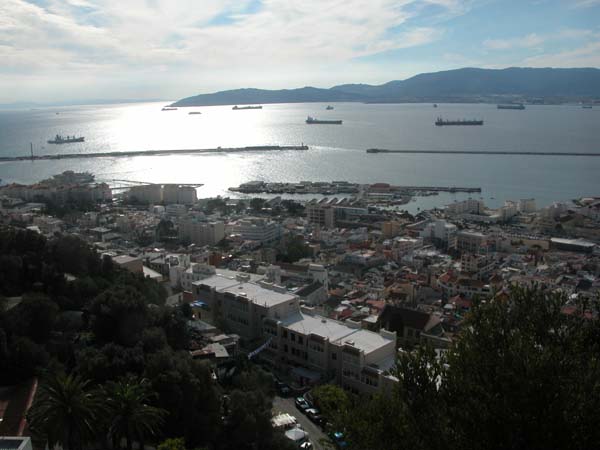 Tied up at Queensway Quay, Gibraltar we take in the sights.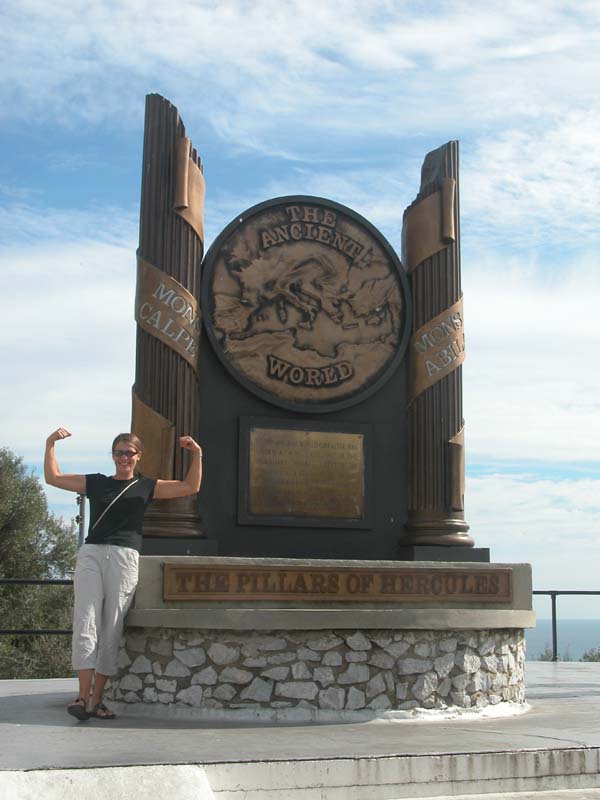 Tribute to the ancient belief that this was the edge of the world. The Rock of Gibraltar was one of the two Pillars of Hercules, the other can be seen across the straits on the Moroccan coast.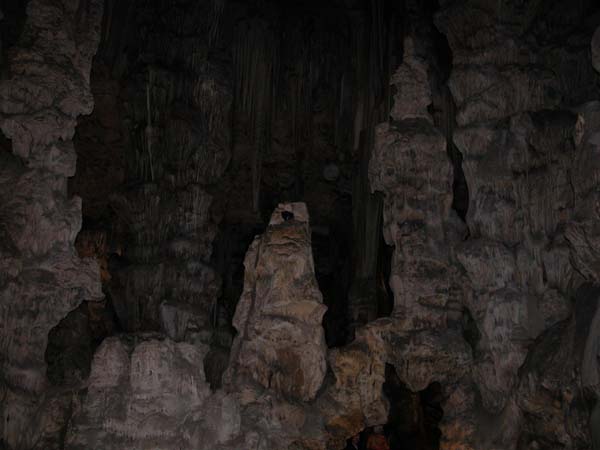 St. Michael's caves, which are huge! Discovered centuries ago and originally thought to be the entrance to the underworld.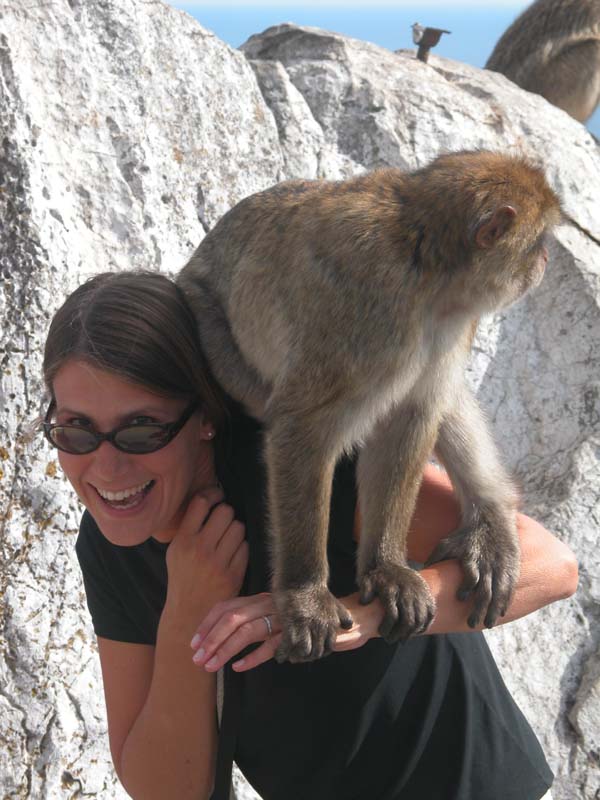 There's a monkey on my back!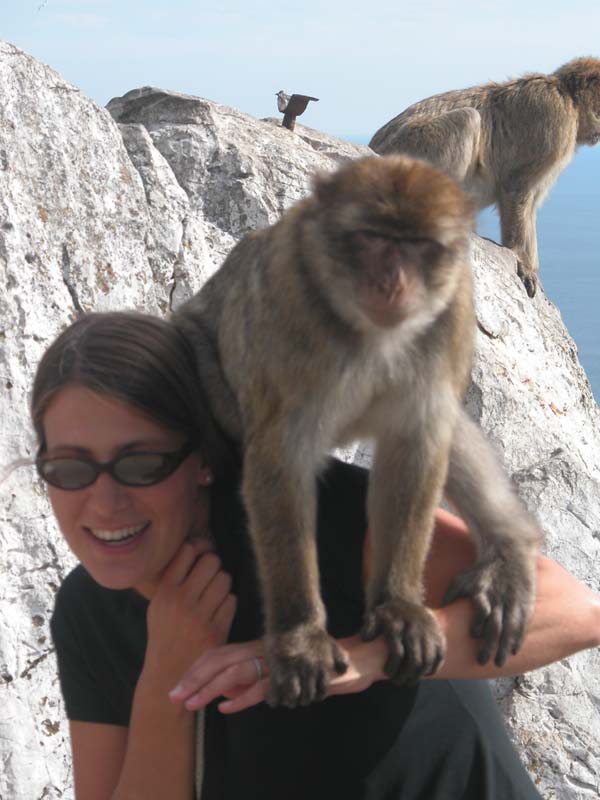 Just don't pee on my back!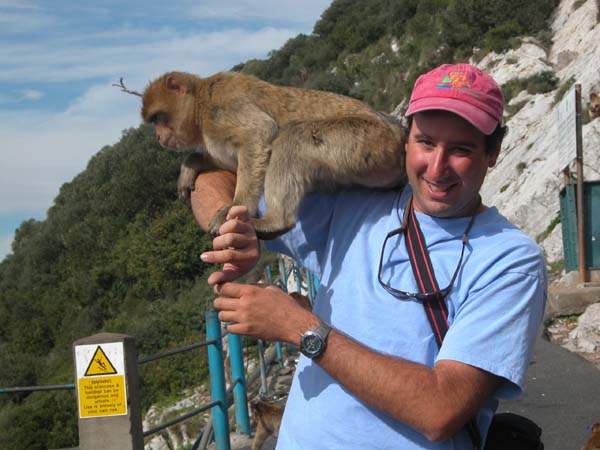 Bill, you take him.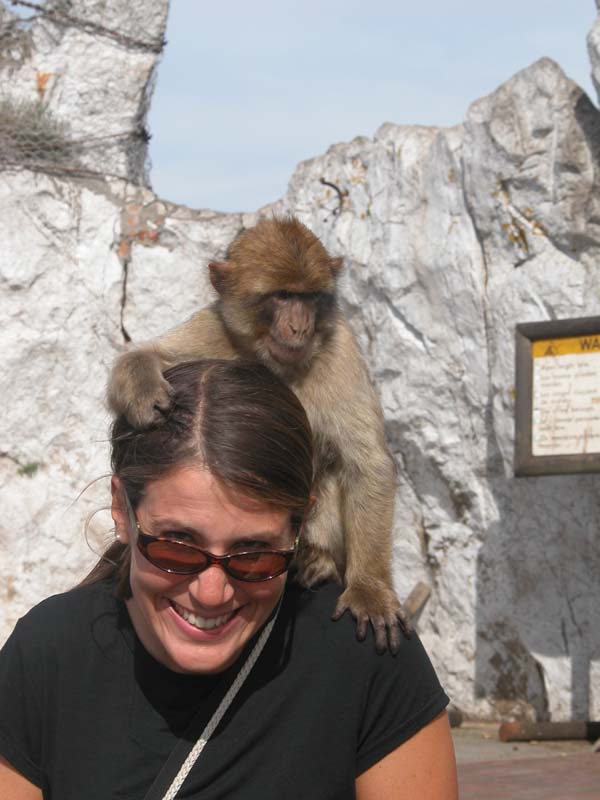 Hey, you're pulling my hair!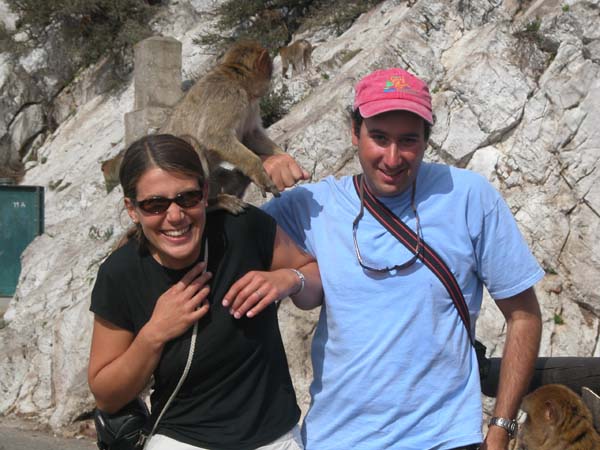 Maybe we'll just get a dog.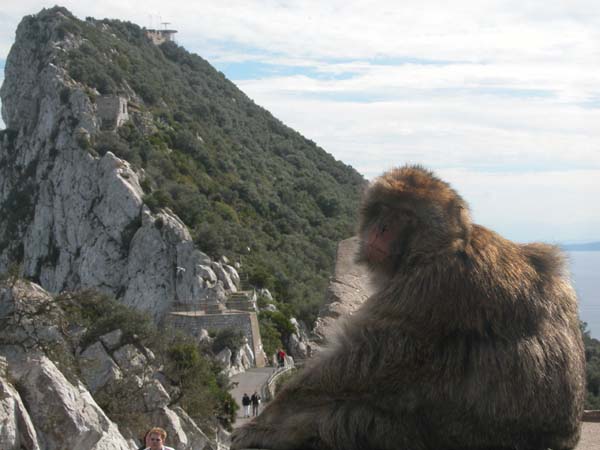 I'm a big fat ape, and that's my rock.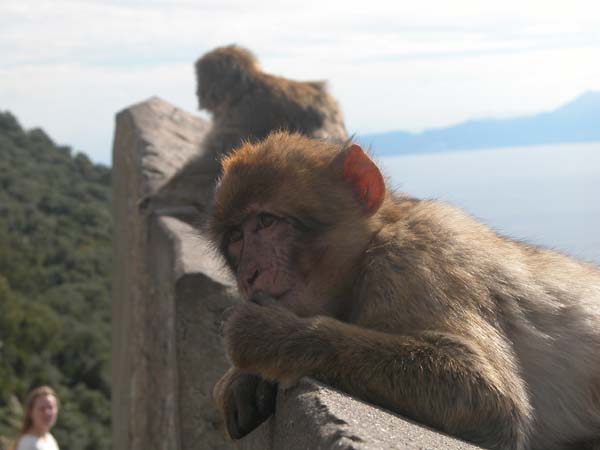 Hmmm, maybe I shouldn't have invaded Iraq.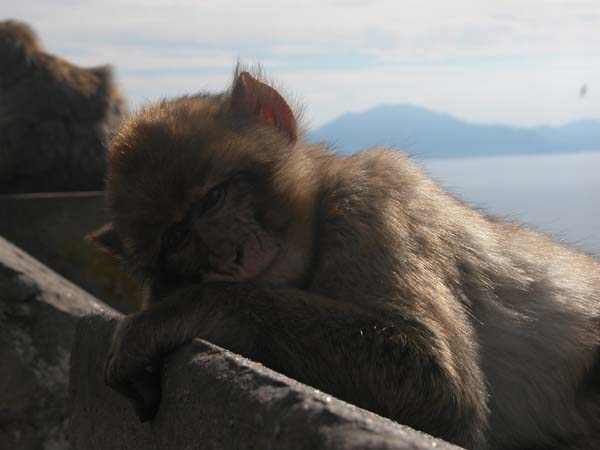 Well, that's enough thought for one day.

Just across the airport, the Spanish town of La Linea.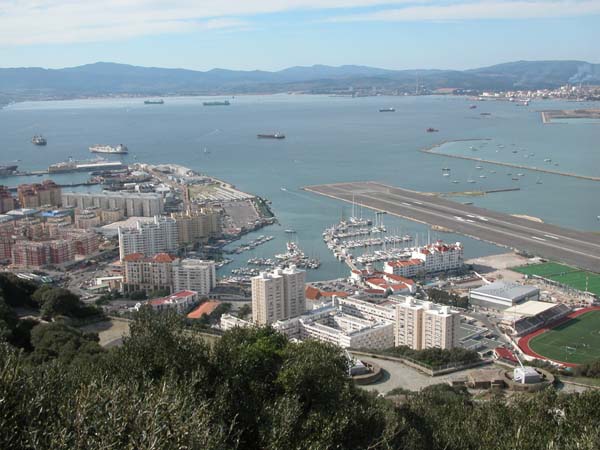 A newer part of Gibraltar, most of the lowland was reclaimed from the sea.