October '03: Les Voiles de St. Tropez
Early in October is the famous French Regatta, Les Voiles de St. Tropez. Like all good regattas, its origins date back to a bar bet. Now it is a major spectacle with many beautiful classic yachts and a slew of modern sailing marvels. Our French friends, Jean-Louis and Annette Pezin have been there from the beginning, racing each of the 21 years the St. Tropez Societe Nautique has been hosting the regatta. We were fortunate enough to join them this year aboard 'Mayero' for some great fun.
The weather proved difficult during the week of racing. Two days had light to no breeze, and two days had so much breeze that the racing was canceled. No matter though, aboard Mayero there was champagne every day and lots of laughs to go with it.
Thank you for the wonderful time Jean-Louis and Annette.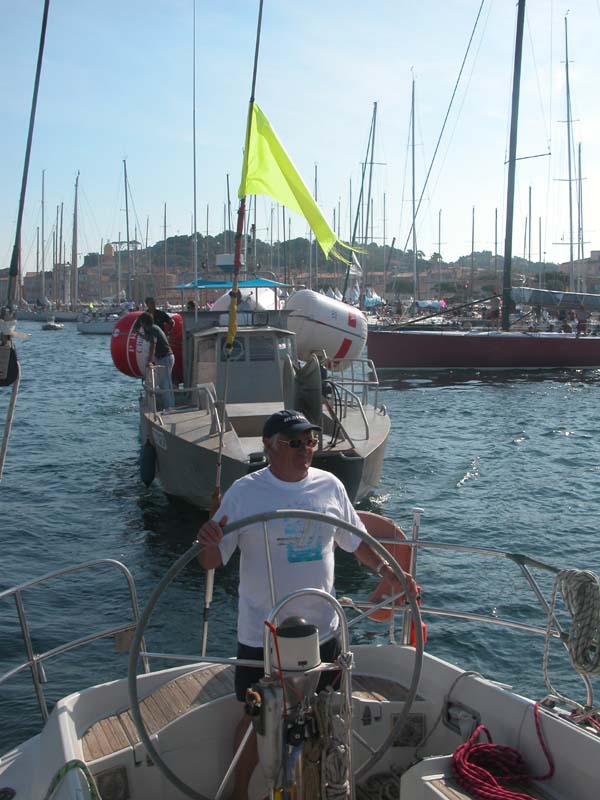 Jean Louis taking us out to the races, looks like he's leading the way for the committee boat.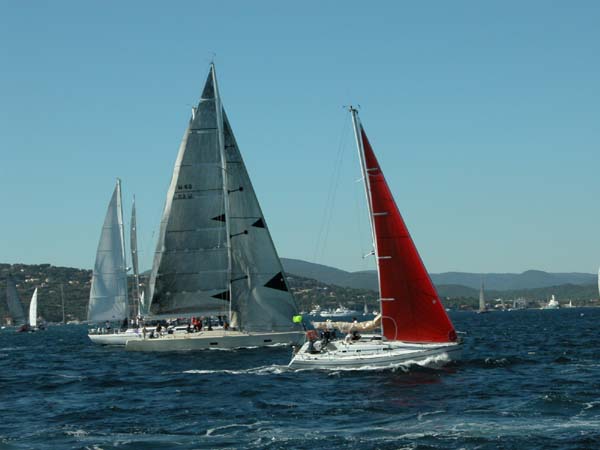 There's 'Wallyno' Bill's favorite of the Wallys.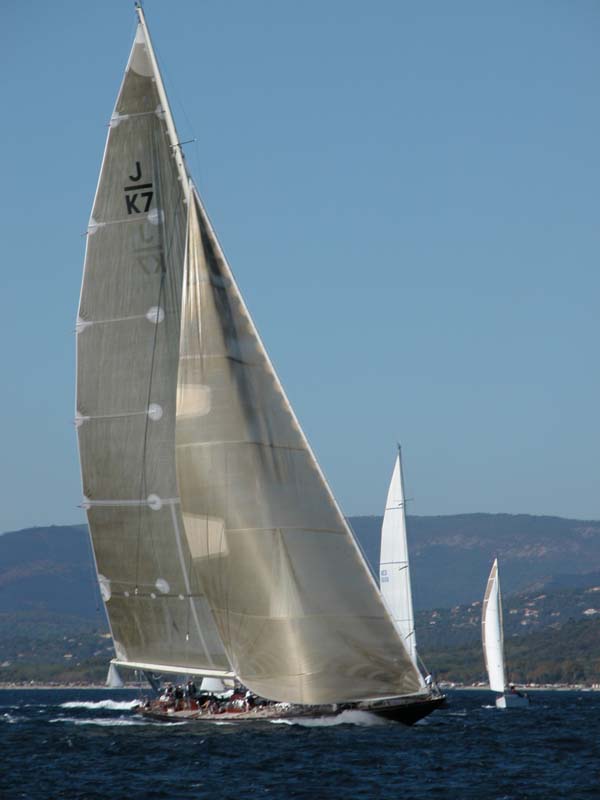 'Valsheda' - a most spectacular J class yacht.

That's an odd color for a boat, even one of the super modern Wally's.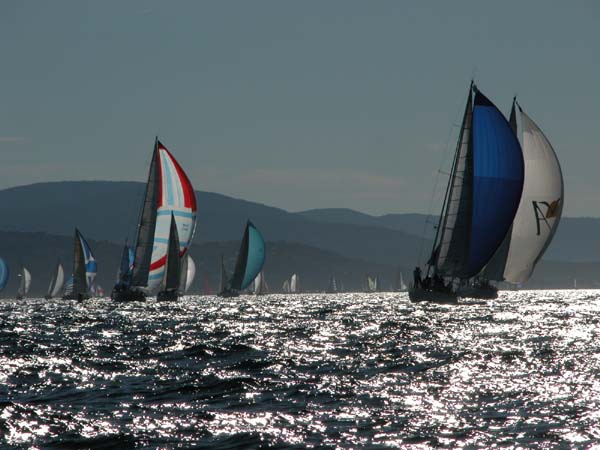 Power reaching to the finish line.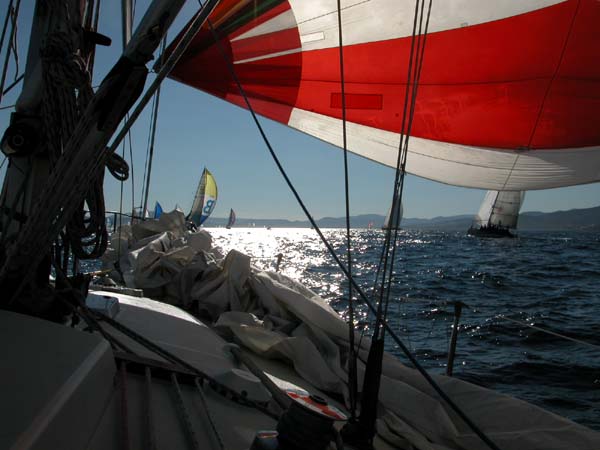 Mayero going well.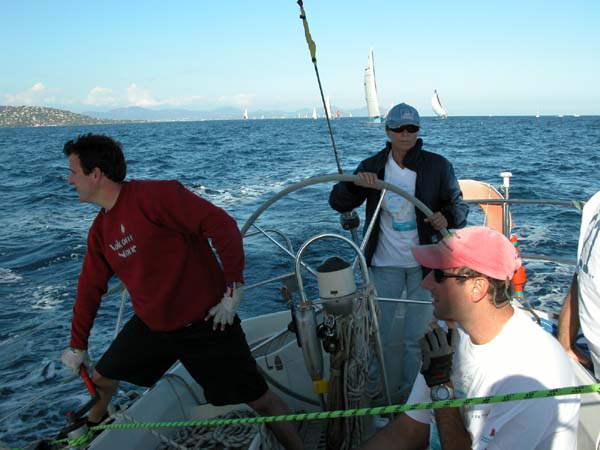 Annette at the helm, and Christof grinding the spinnaker as we cruise downwind in our classic Beneteau.

Good morning Philippe!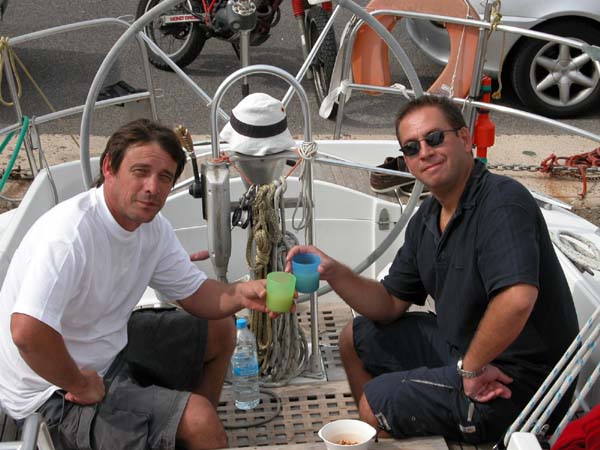 Breakfast of champions.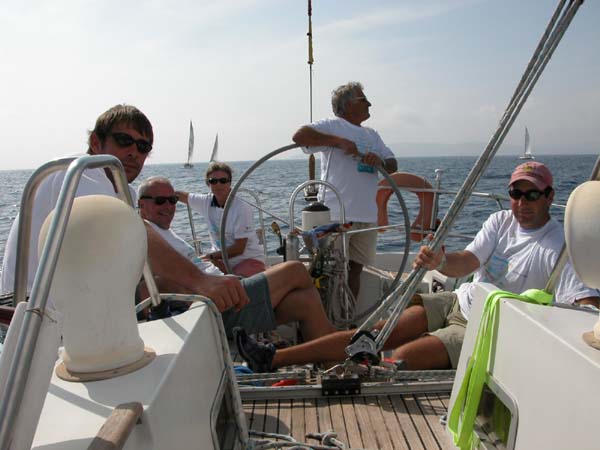 Day two, no wind so we wait.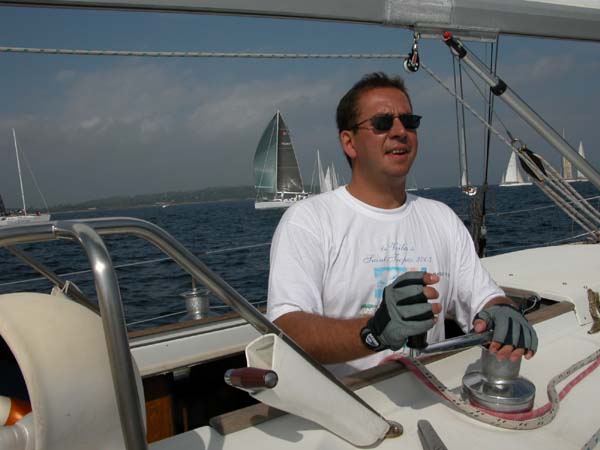 Nice technique Regis, but shouldn't there be a line on that winch?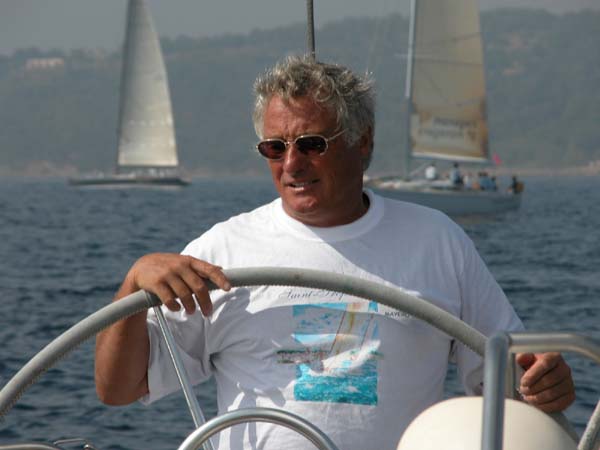 Jean-Louis at the helm.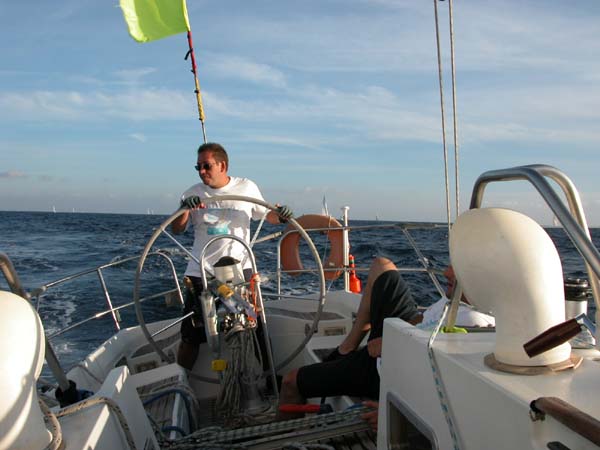 Want to dance?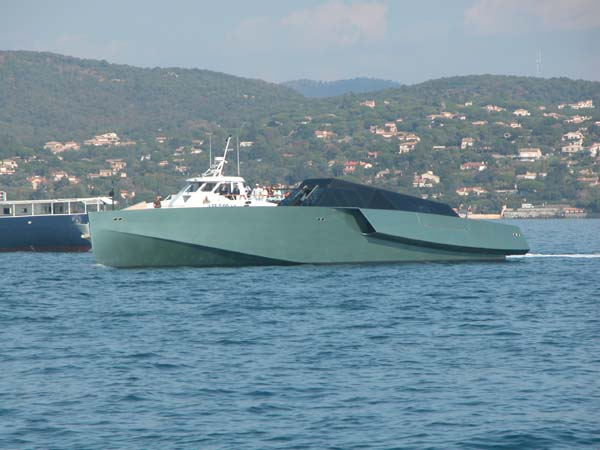 UFO sighting off the coast of St. Tropez.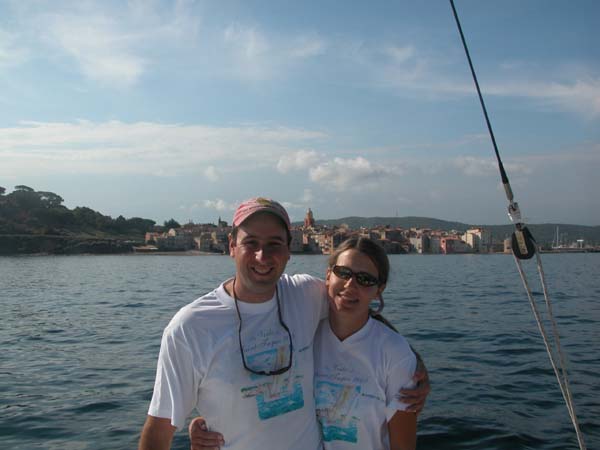 There we are with the St. Tropez skyline behind.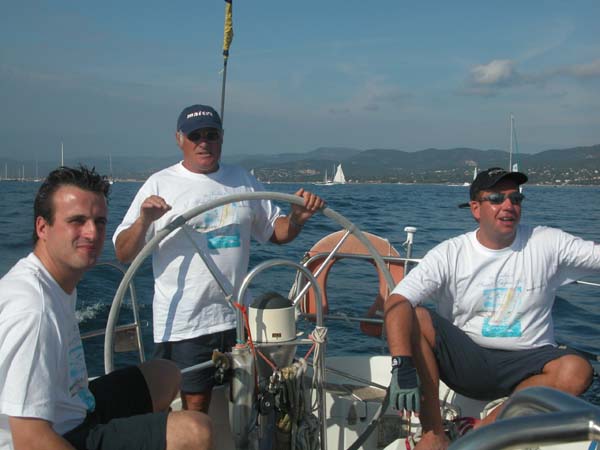 Jean-Louis, Regis and Christof during pre-race maneuvering.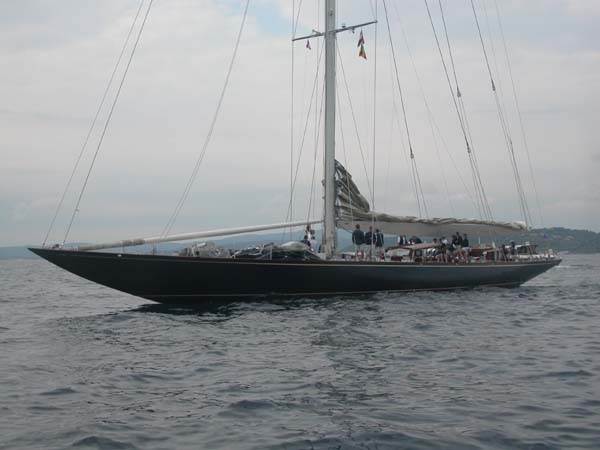 Valsheda getting set to hoist their sails.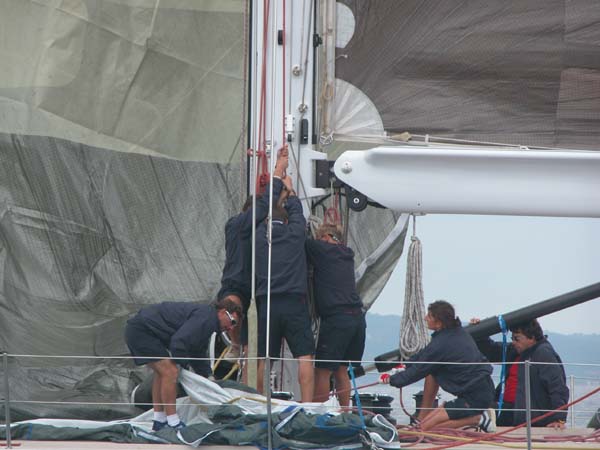 Three people to jump the sail!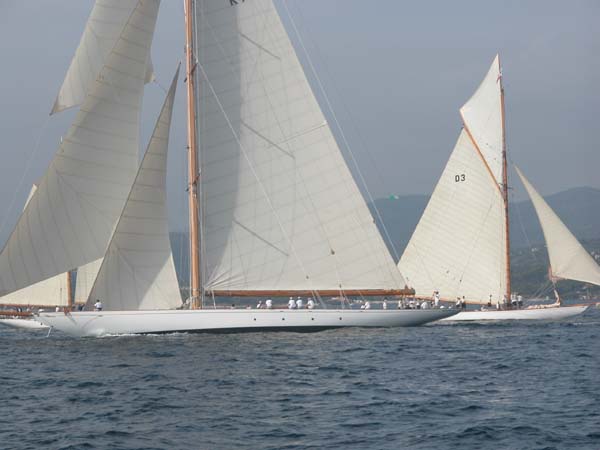 Cambria to the left and Twioga to the right.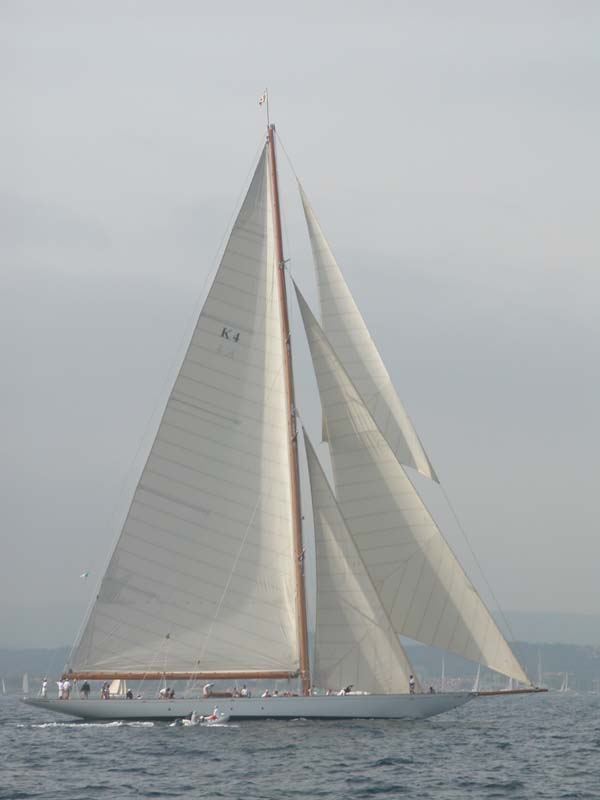 Cambria skirting along the bay.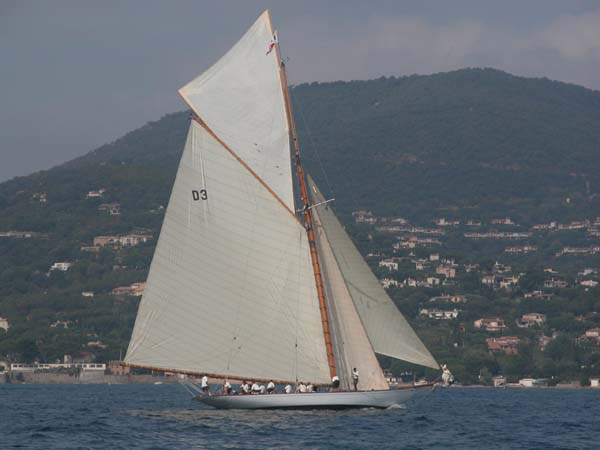 Twioga, the Prince of Monaco's boat.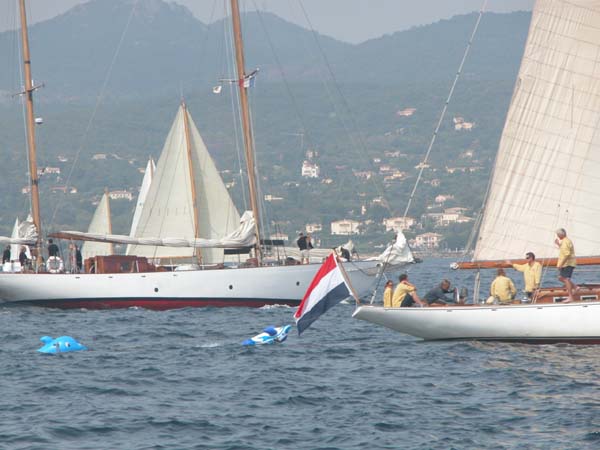 Dolphins! Those crazy French!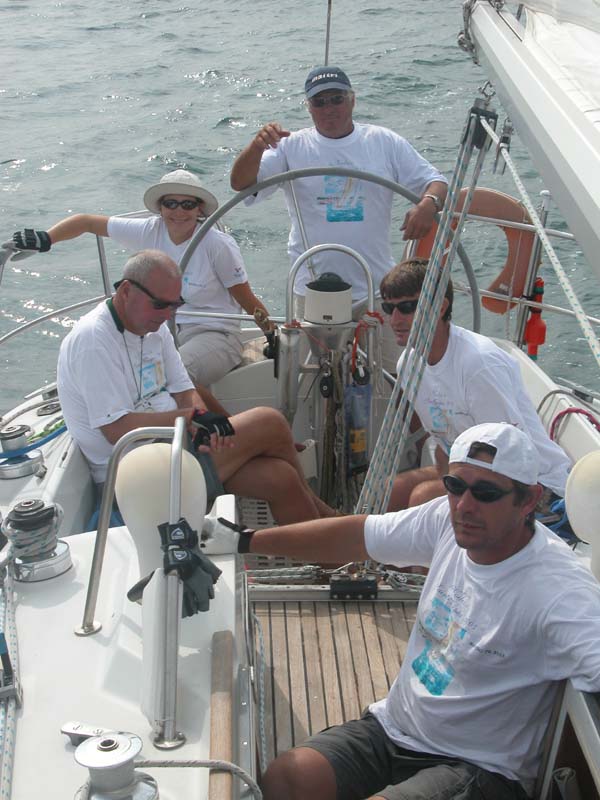 Mayero crew ready for action.

David and Goliath.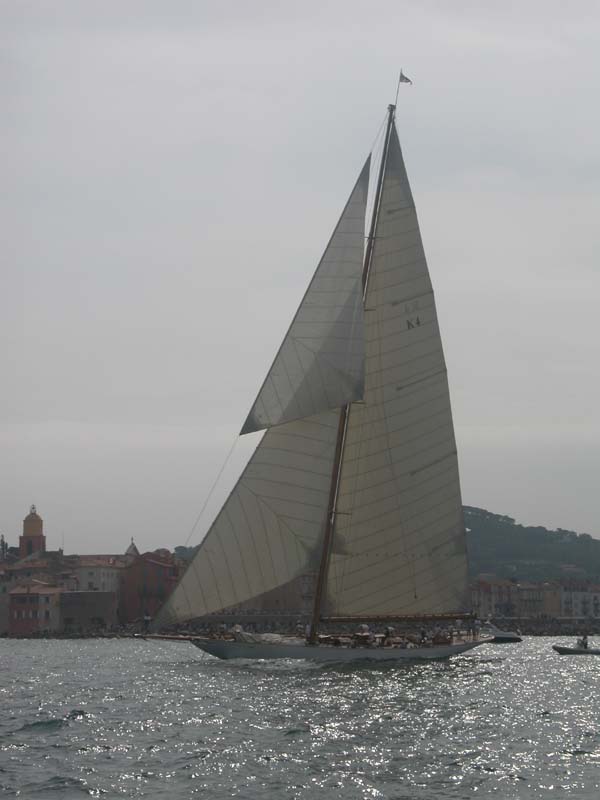 Beautiful Cambria with St. Tropez in the background.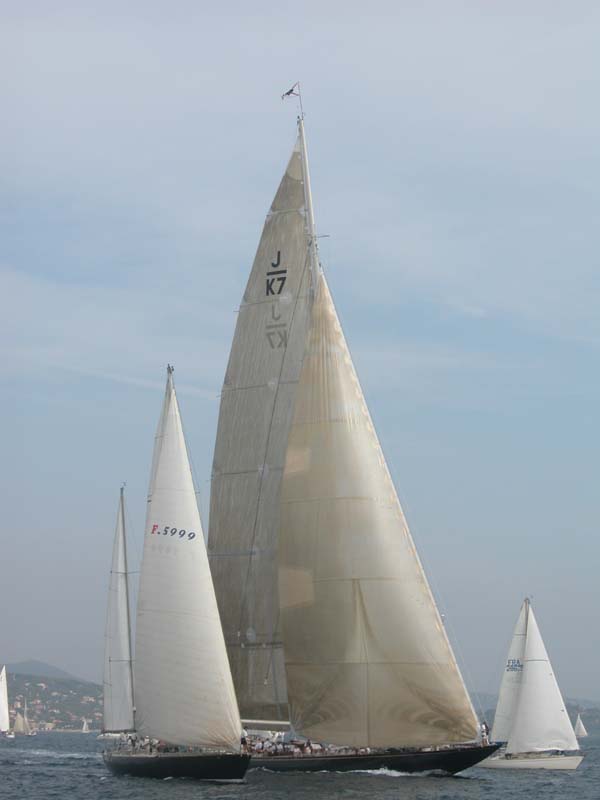 Valsheda next to the famous French boat Pen-Duick.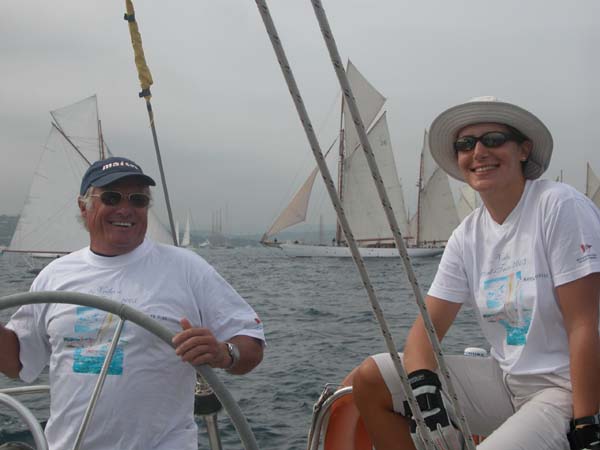 Ahhh, a good day at the races. This day of the regatta week was devoted to Match Racing in the style of the first bar bet race between a French 12 meter sailboat and an American owned Swan. Any boat could 'challenge' another to race the same course as the original boats. The start is off the St. Tropez tower, and after going around a few reef markings, we'd end off the Club 55 by the St. Tropez beaches.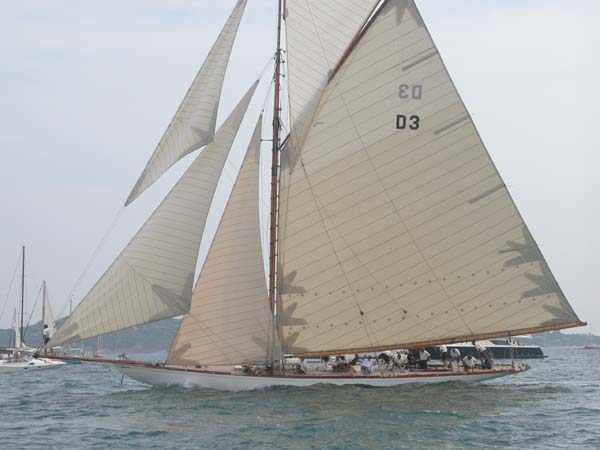 You can never have enough pictures of Twioga.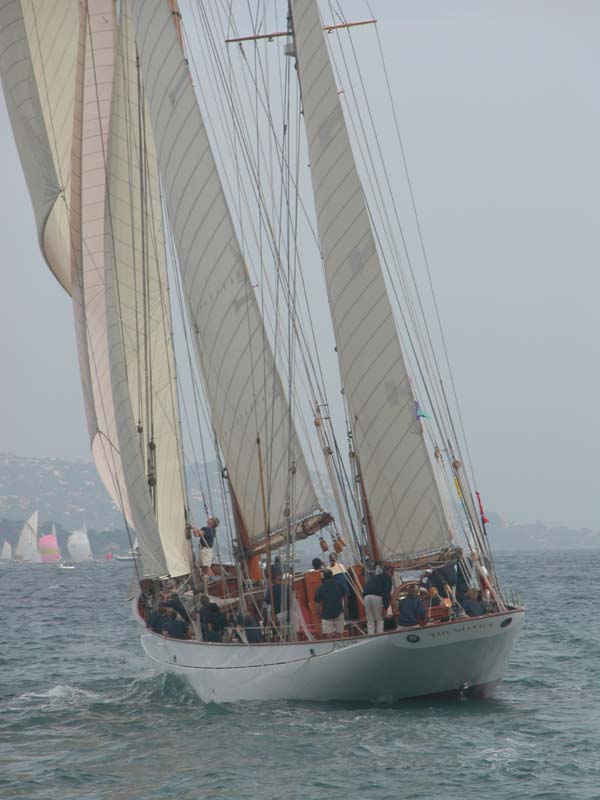 Thendora with our friend Mattias on board.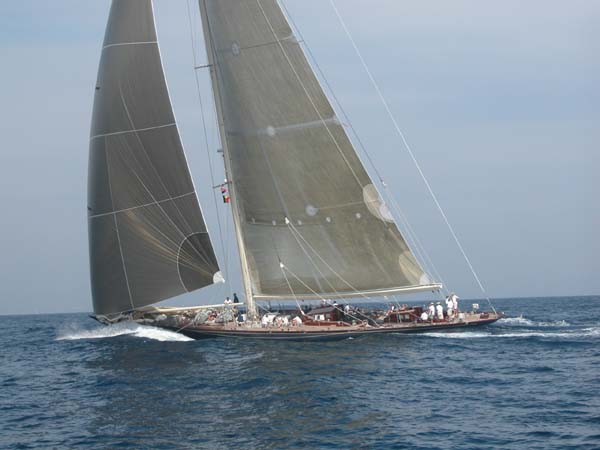 Valsheda putting her sails to work.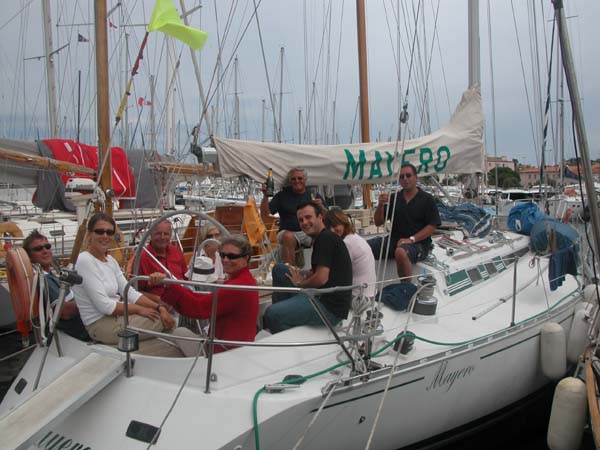 Racing over, break out the champagne!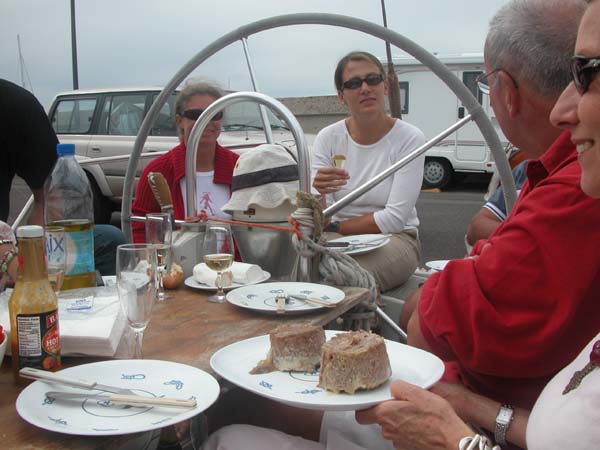 And don't forget the duck pate, this is France after all.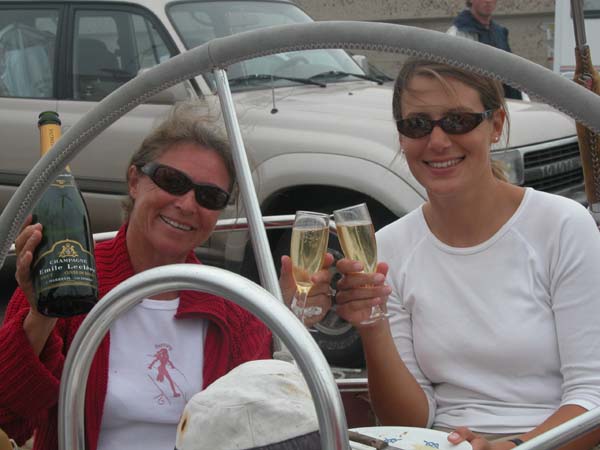 How did Annette and Renee end up with their own bottle?

Dixieland jazz during the awards banquet up on the St. Tropez citadel.