With our refrigerator fixed, we headed back to Capri to play tourist for a couple days. From there, it was a short passage

to Agropoli, the closest port to the Roman ruins of Paestum. We rode our bikes from the dock in Agropoli to Paestum where we tried to imagine the life of an ancient Roman. Later that day, we headed out for Palinuro and found a calm anchorage with clear waters on the south side of the cape (a non-rolly anchorage was a welcomed sight on the coast of Italy). We liked the bay so much we stay a for couple of days. Then, we made a quick stop in nearby Camerota for provisions, and did a night passage to the island of Stromboli.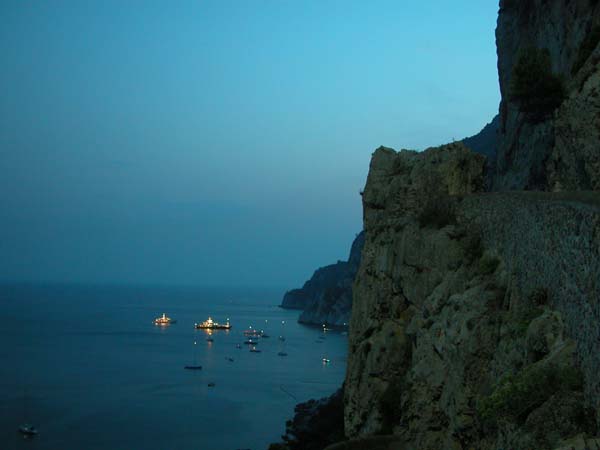 Cliffs on the southern anchorage of Capri.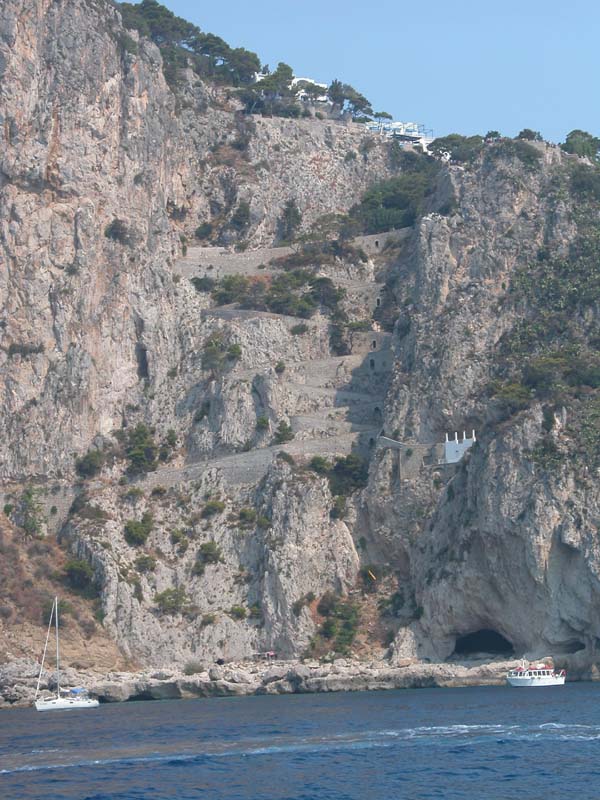 Highly acclaimed path from the anchorage to the town of Capri.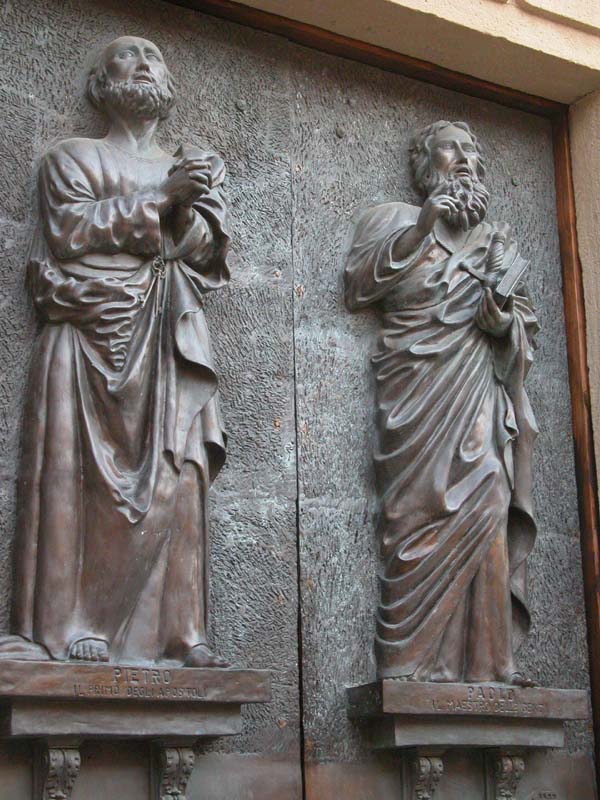 Statues in the upper town of Agropoli, south of Salerno.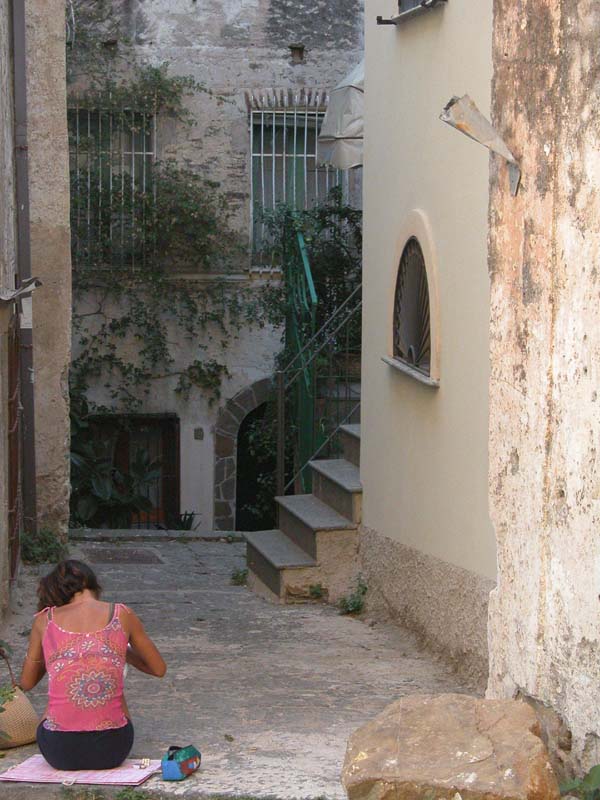 Artist sketching in high town Agropoli.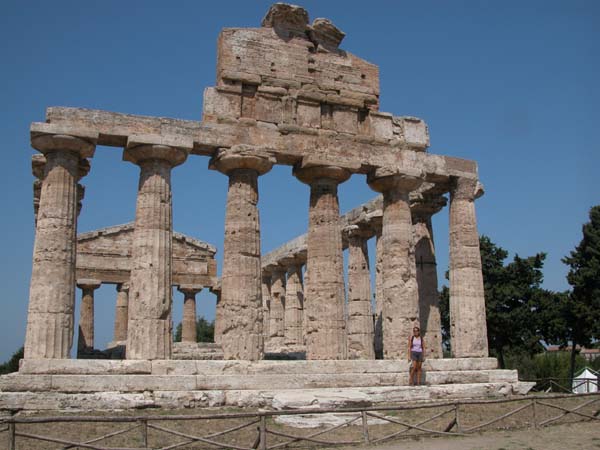 Paestum was initially an ancient Greek colony founded around 600 BC under the name of Poseidonia, the city of Neptune (which was later latiniised to Paestum). It became Roman in the year 273 BC until the end of the Empire when malaria drove out its inhabitants. Here, the Temple dedicated to Athena in Paestum.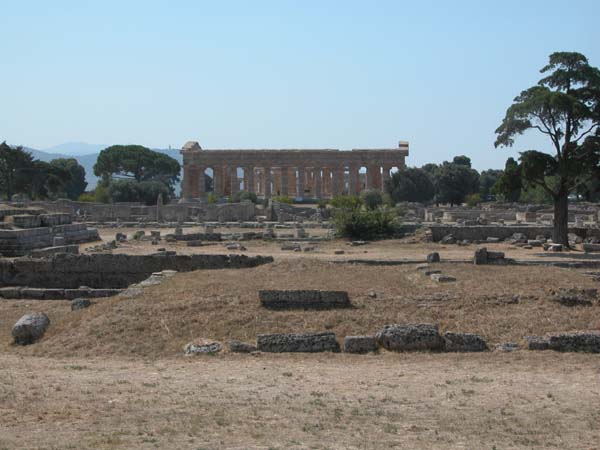 The remains of the forum of the city with the Temple of Neptune in the background.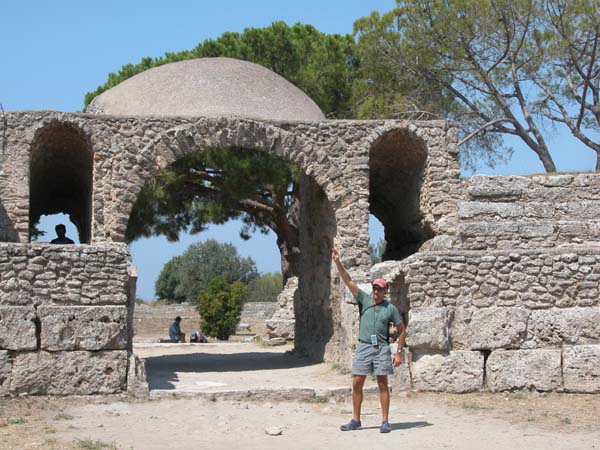 Bill pretending he is a Roman gladiator in the amphitheatre (where gladiator games apparently did actually take place).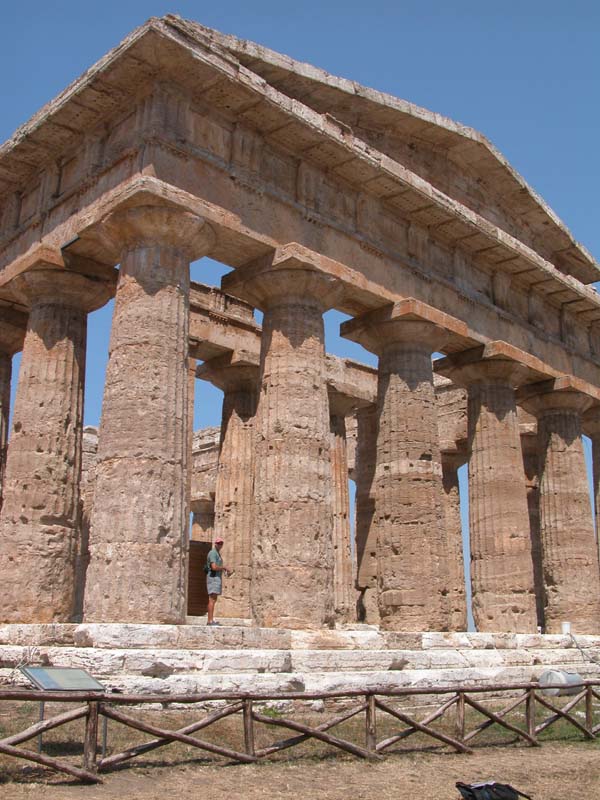 Temple of Neptune (or Poseidon in Greek) dating to the mid 5th century BC.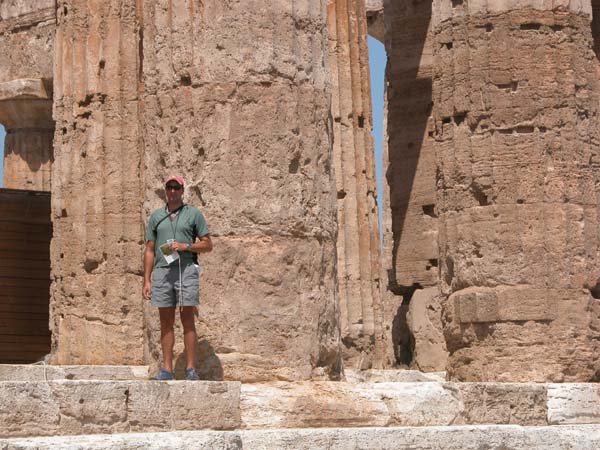 "Please let me have calm seas and 15 knots on the side of my boat" -Bill in the Temple of Neptune.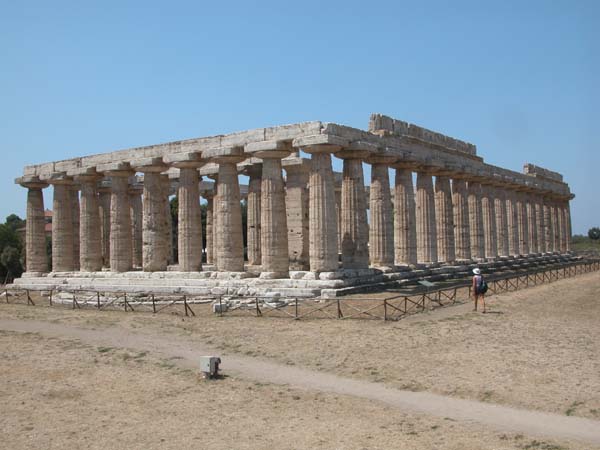 Basilica, a mid 6th century BC temple dedicated to Hera, bride of Zeus.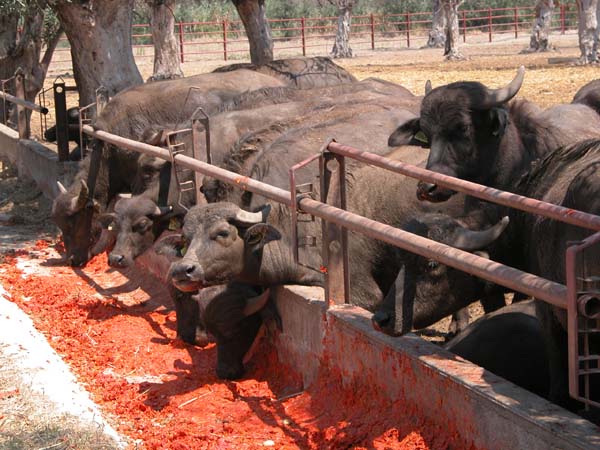 Mozzarella di buffalo does come from buffalo! And they eat tomato peels, at least in Italy.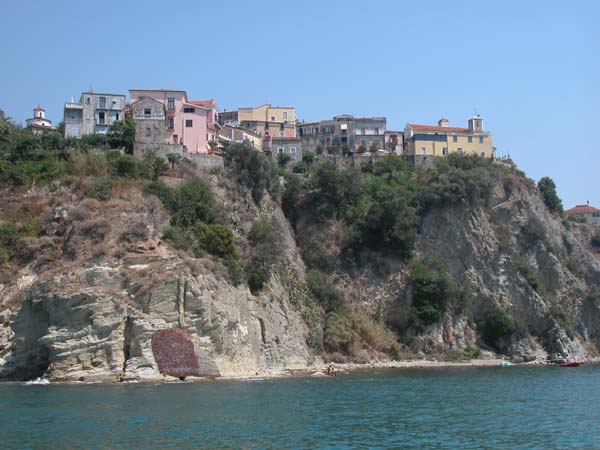 View of Agropoli as we leave.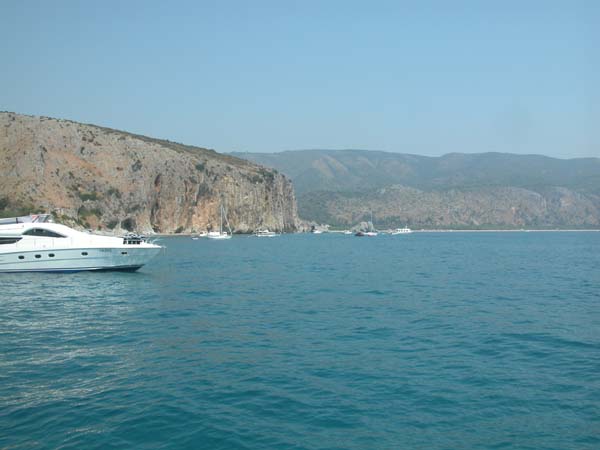 Great anchorage on the southeast side of Capo Palinuro where hung out for a couple of days.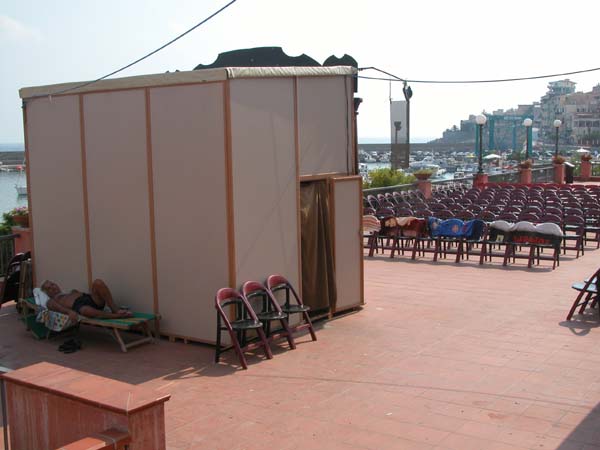 Siesta before the show in Camerota.

Crowded beach in Camerota.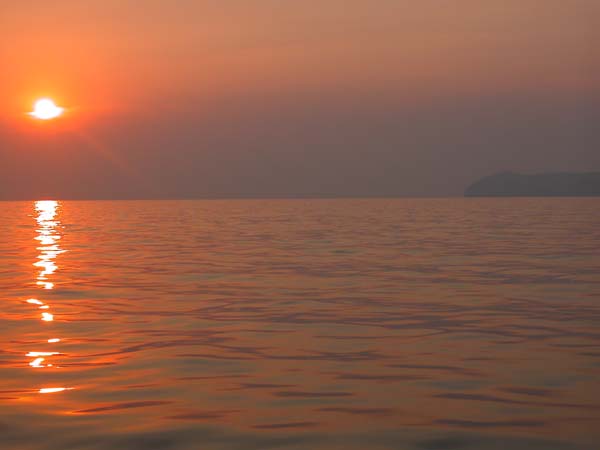 Sunset as we leave the Italian mainland for a windless night passage to Stromboli.