After delivering Jen and Tobias to their friend Francesco's, we anchored in front of his family's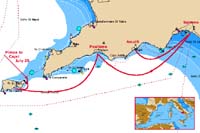 villa, tried to escape the heat and explored Positano for a few days. It was great to have a local connection to such an amazing place. Before long, we were pulled away by boat maintenance, and set off for Salerno in search of Italian marine refrigerator mechanics working in August (which seemed improbable). But with Francesco's help, our refrigerator problems were eventually sorted out. While waiting for a part, we spent a few days nearby in Amalfi where we weathered a severe thunderstorm and met some fellow Americans cruising the Med.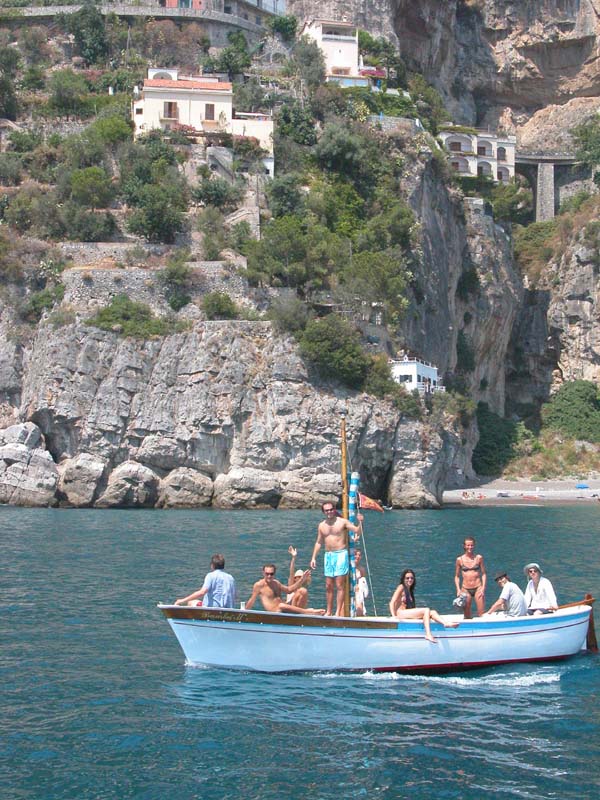 Francesco in his boat with his family's villa in the background. Francesco's girlfriend Katerina and her sister Rita, his cousin Lily and her boyfriend Luigi, as well as his friend Ave (sp?) were staying with Francesco in Positano when we arrived.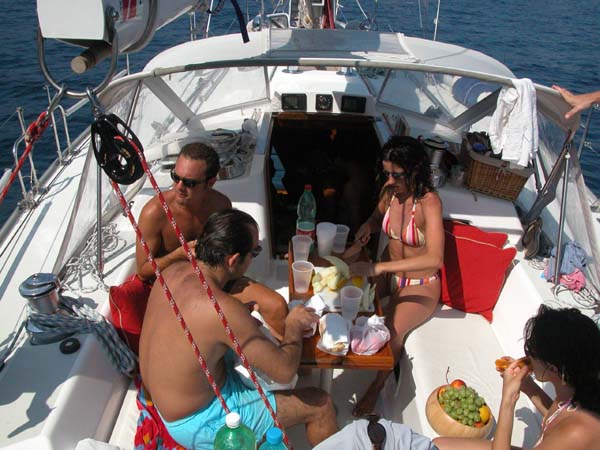 For lunch we took Vanish and Francesco's fishing boat to the Galli Islands. These islands, only a few miles from Positano are the "Islands of the Sirens" in The Odyssey.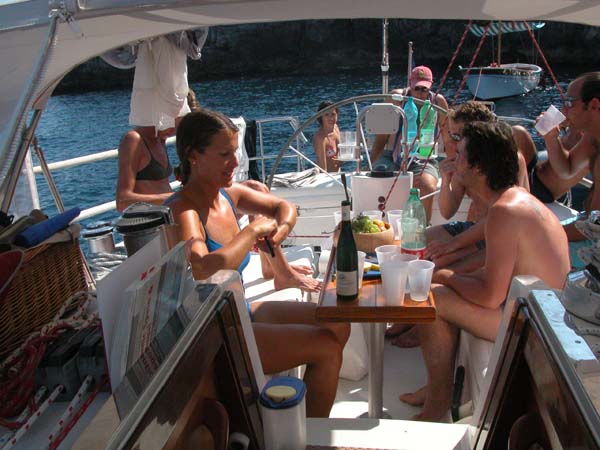 Best part of the lunch was Francesco showing us an old fishermen trick's of dipping half an oyster tomato in the salt water, then squeezing a fresh lemon onto the open tomato. Delicious!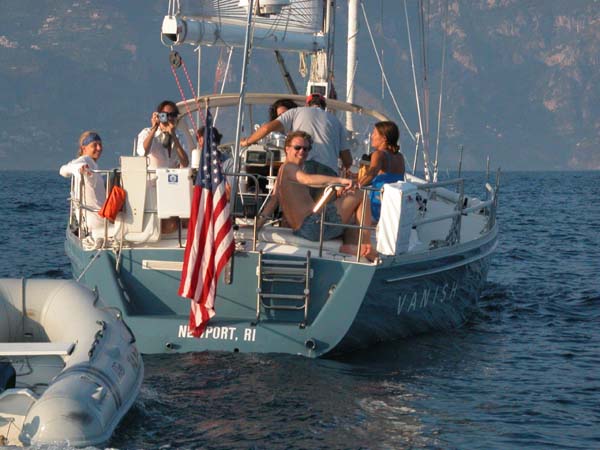 Heading back to Positano from the Galli Islands.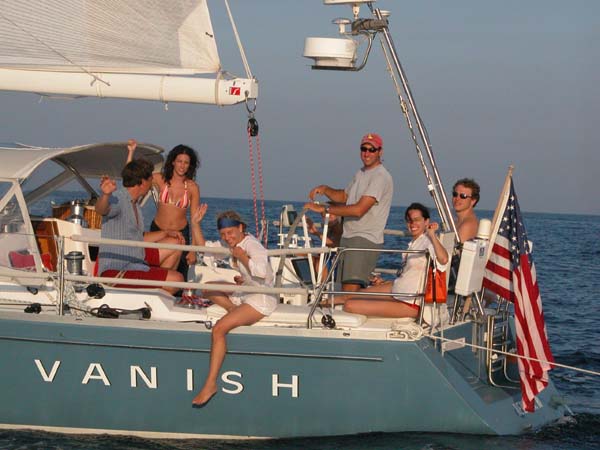 Party on Vanish.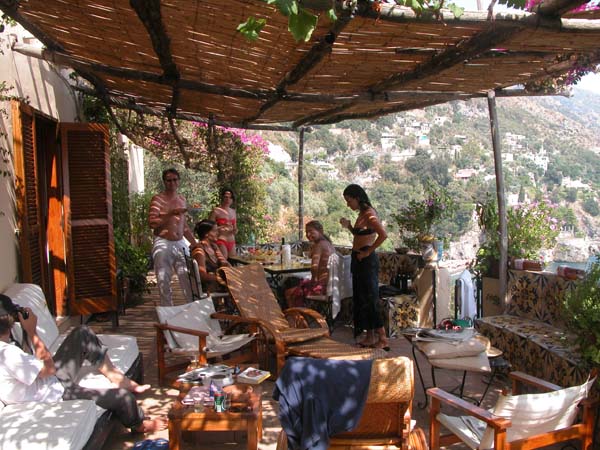 Lunch at the villa terrace.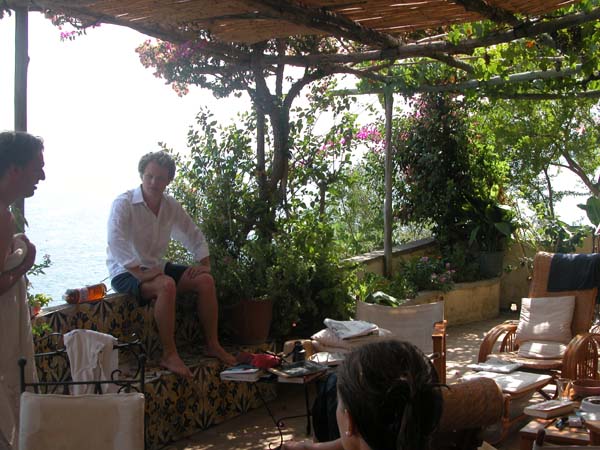 Francesco enjoying the day, and is that Tobias in a toga?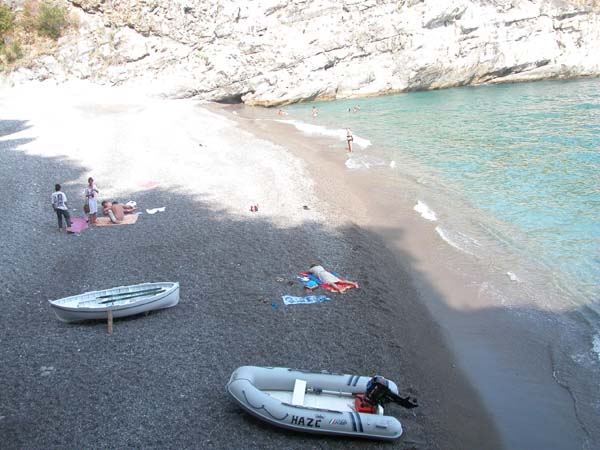 Haze resting on the beach under the villa.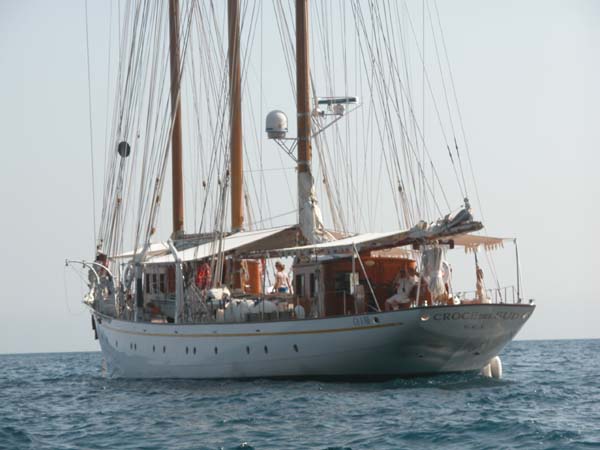 Field trip to Ave's friends on Croce del Sud (Southern Cross in Italian).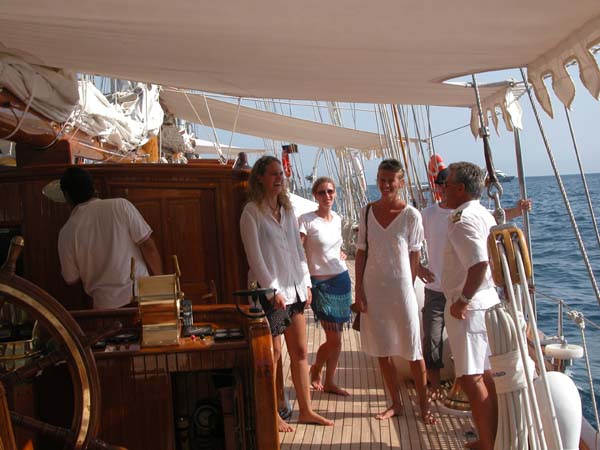 Wow, that's a yacht!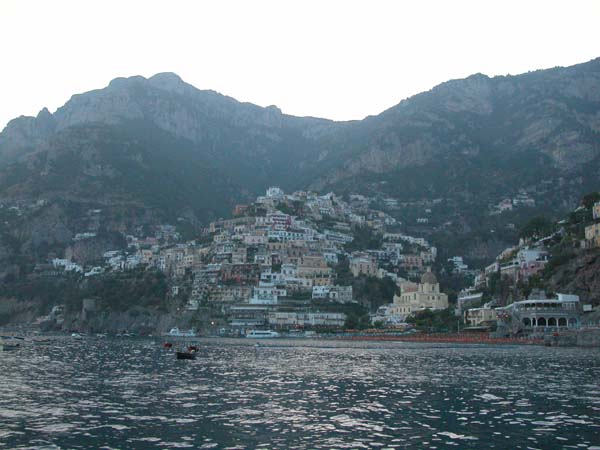 Positano at sunset.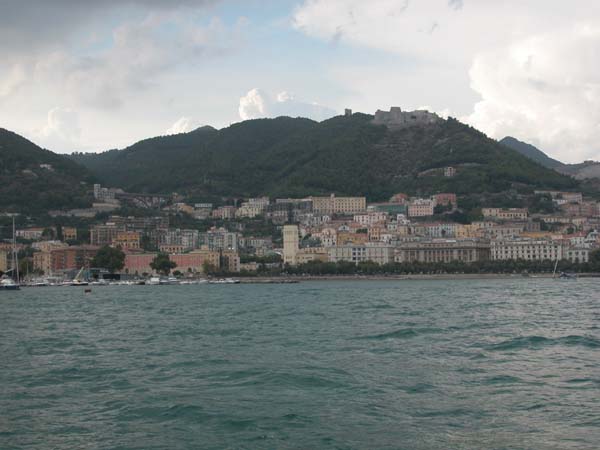 Moving on, we head down the coast to Salerno in search of a refrigerator mechanic. We were pretty sure it wasn't the 97 degree weather and 84 degree water temperature that was causing the problem.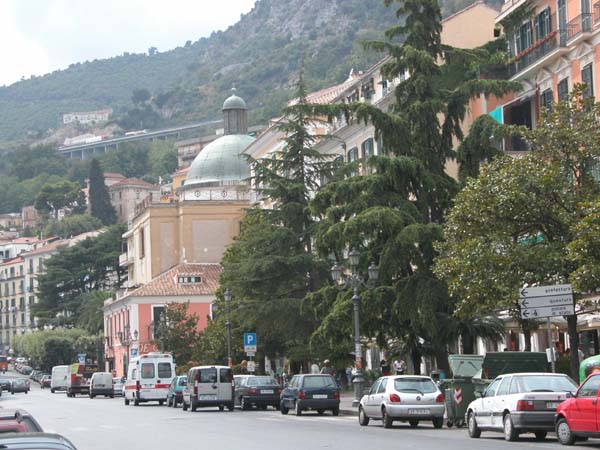 Salerno is not that far down the coast, but has a much different feel than the mountain town of Positano and the best pizza you've ever had.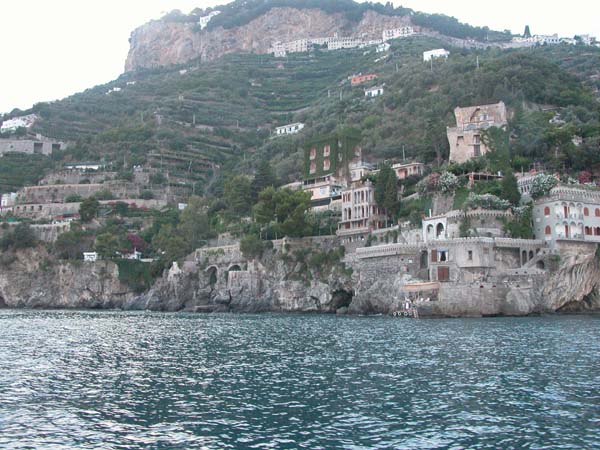 We found Italian marine frig mechanics in Salerno, and after numerous calls to our translator Francesco, we found out parts need to be ordered from the states. We took off for a few days to Amalfi until the parts arrived.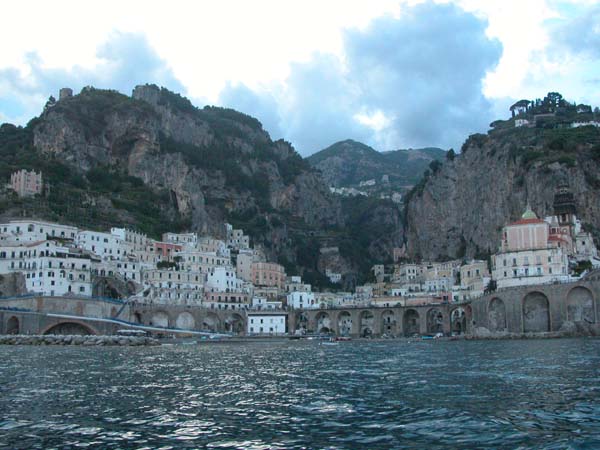 Altrani, just west of Amalfi.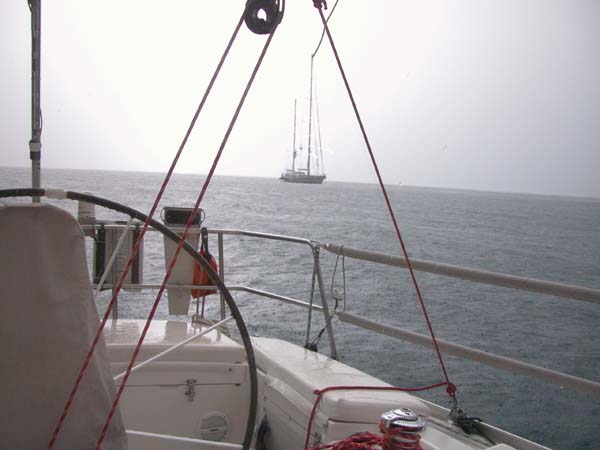 Crazy wind and thunderstorm our first night on anchor off Amalfi. Photo was taken at around midnight during one of the many lightening strikes!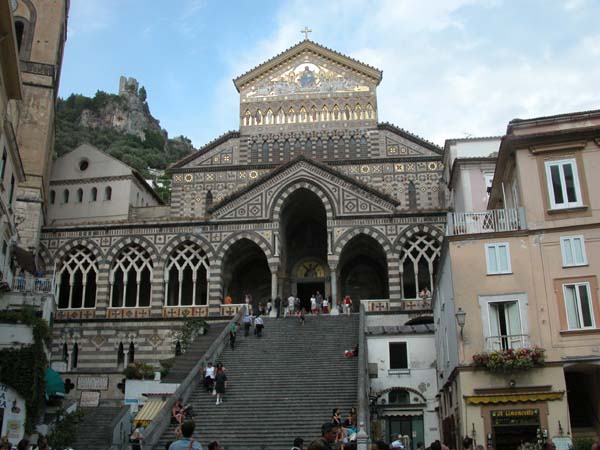 Duomo in Amalfi.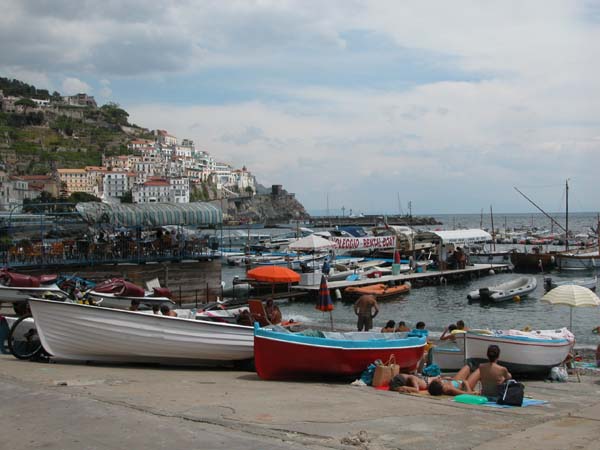 "Beach" in Amalfi. (There is a nicer beach on the other side of town.)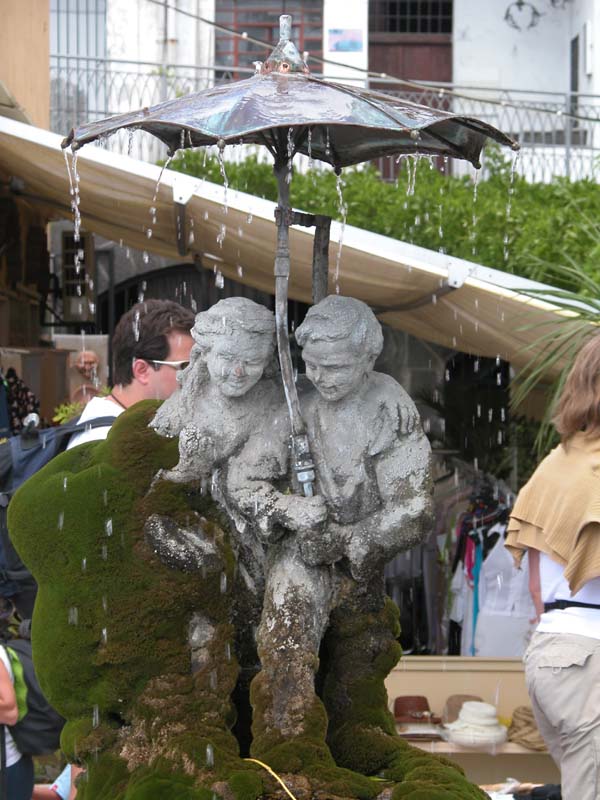 Cute.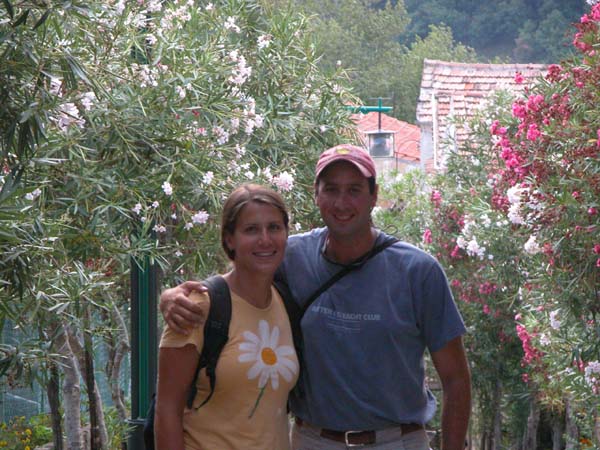 Land day! We head up to the mountain town of Ravello. High above the coast.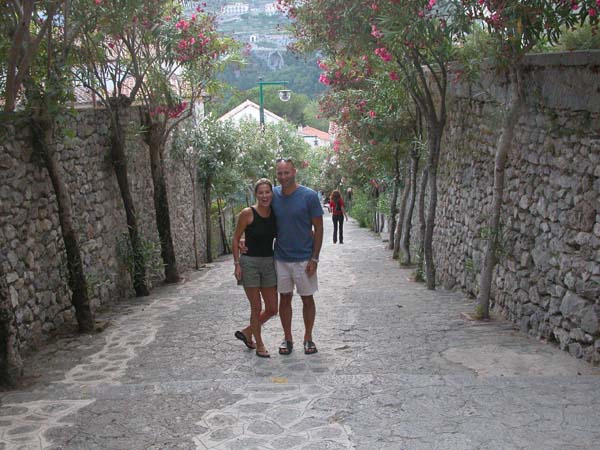 A rare spotting of other young Americans cruising in Italy! In Amalfi we met up with John and Suzie O'Connell (www.oconnellsail.com) sailing around the Med in their catamaran.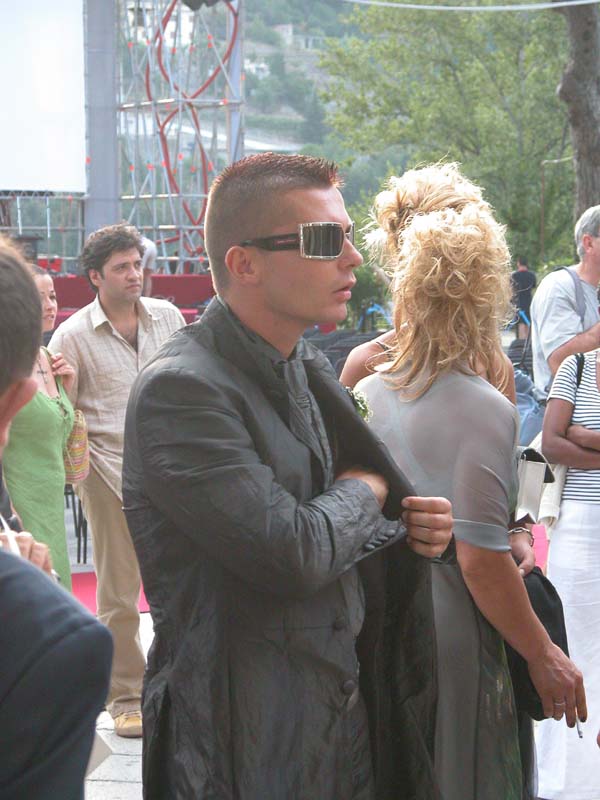 Italian fashion at its finest.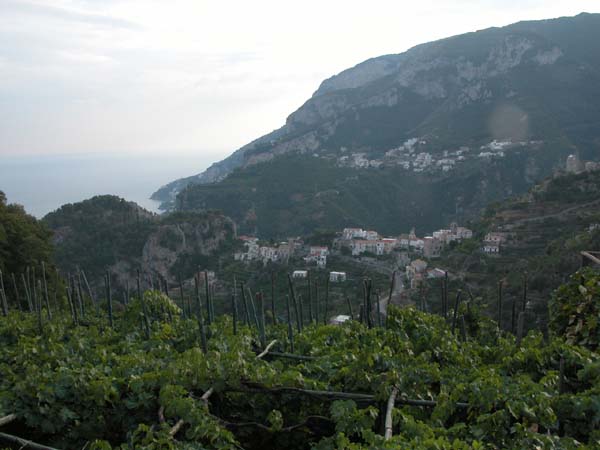 The lemon fields seen as we walk down from Ravello to Amalfi.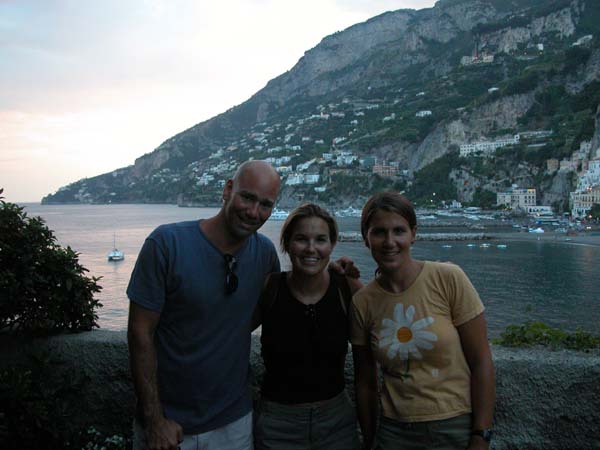 John, Suzie, and Renee. You can just see their catamaran off John's shoulder.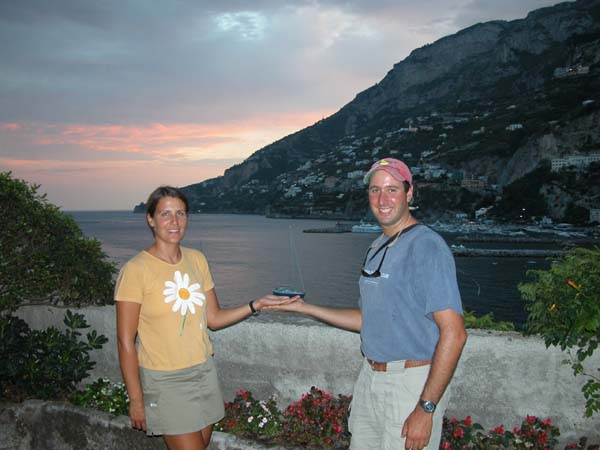 We've got the whole Vanish in our hands.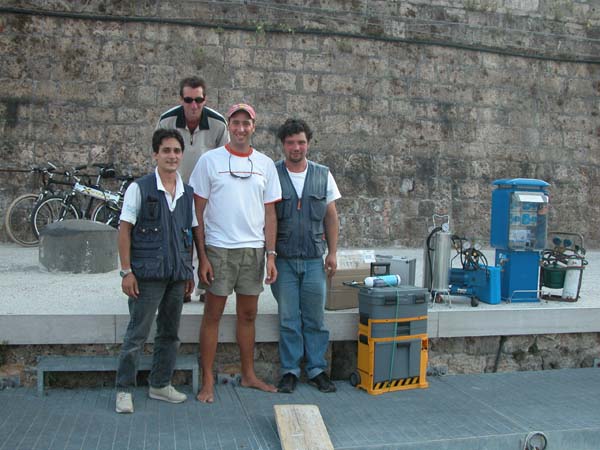 Back in Salerno for phase II of the frig repairs. "Frosty" back in action! Thanks guys!