After Maritinique, our next destination was Palma de Mallorca, Spain via Dockwise Express 11. This semi-submersible yacht transport carrier proved to be the fastest, easiest way imaginable to get the boat over to Europe. Sure, we don't have any of those great wave crashing photos we got in other offshore passages, but who knows maybe we'll get some more when we cross the Atlantic to get Vanish back to the Caribbean in November. For now, here's a bunch of photos of the formidable process of shipping a 19 ton boat via Dockwise Express.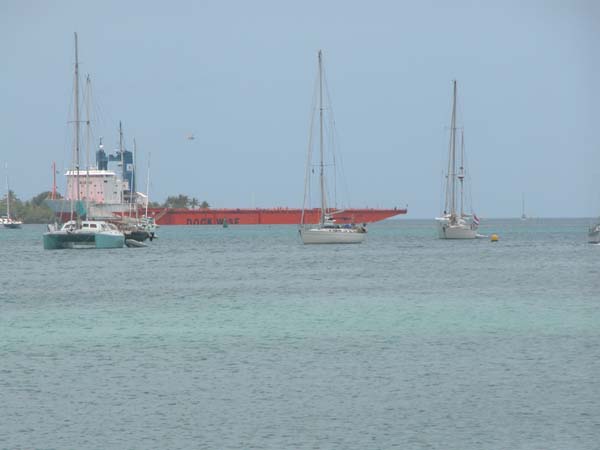 Arriving in Martinique, Dockwise Express 11 began to partially submerge, turning its cargo deck into a floating dock.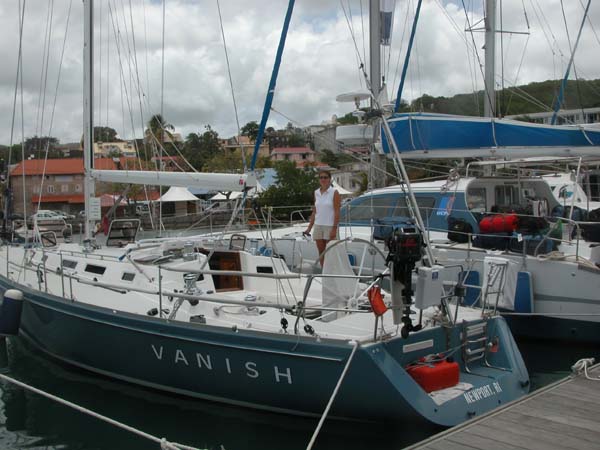 In preparation for our crossing, we removed as much as possible from the deck, including sails, dodger, and halyards. We had been warned that the soot from the ship would make things a mess when you get to the other side.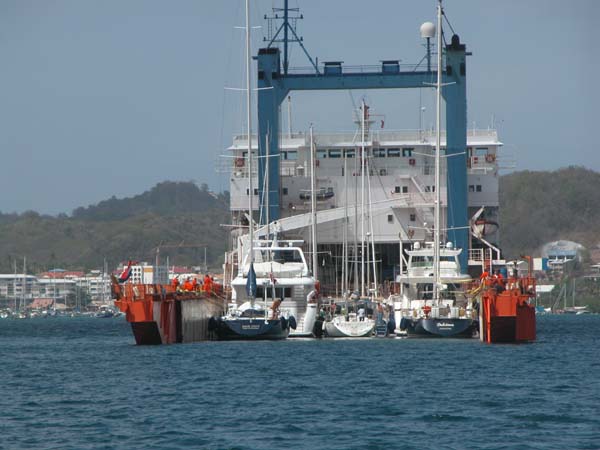 Loading process started, Dockwise Express 11 calls each boat in one at a time.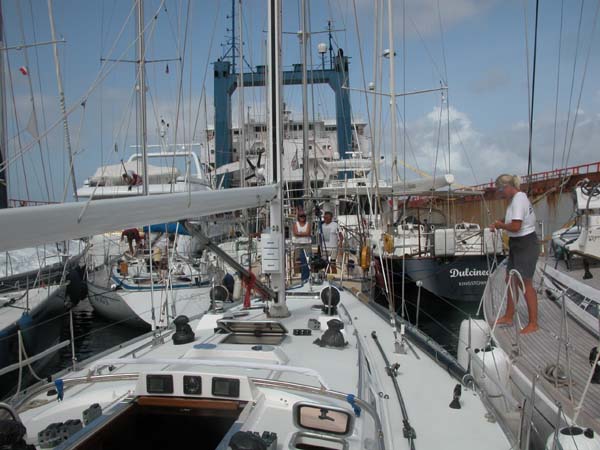 All loaded, we're rafted up next to the Swan 60, Steadfast of Aberdeen, run by Nigel and Tamsin. If your wondering where they are, check them out on the Purple finder. We used this quite a bit to track Vanish during the crossing. Thanks Steadfast!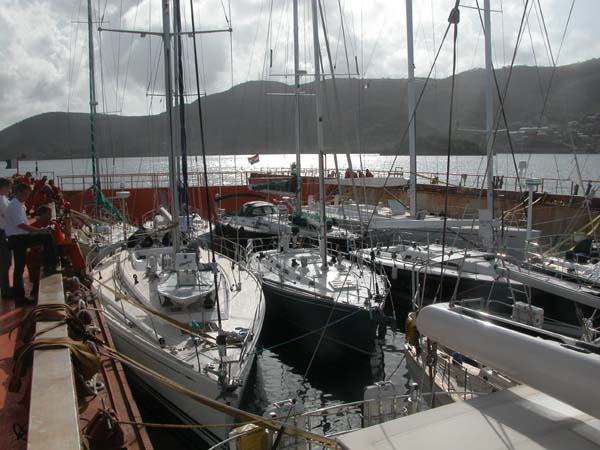 Vanish settling in to its new home for the next two weeks.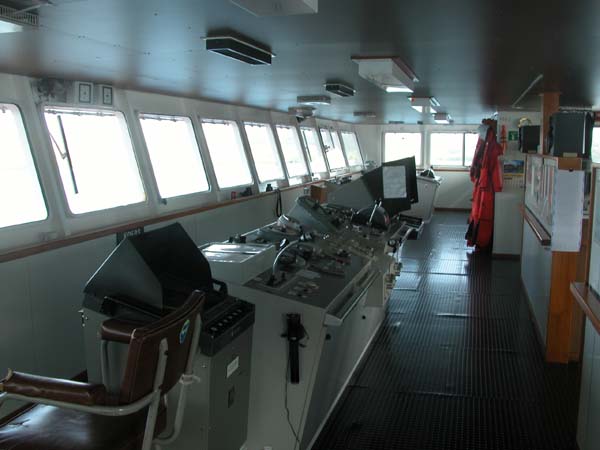 Command central aboard Dockwise Express 11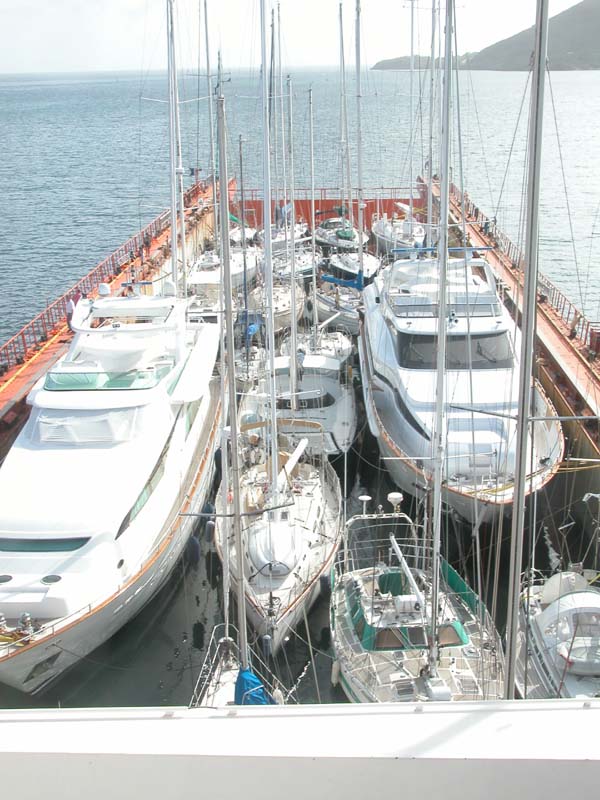 Dockwise Express 11 was a packed solid. Yacht transport - there's a growing business.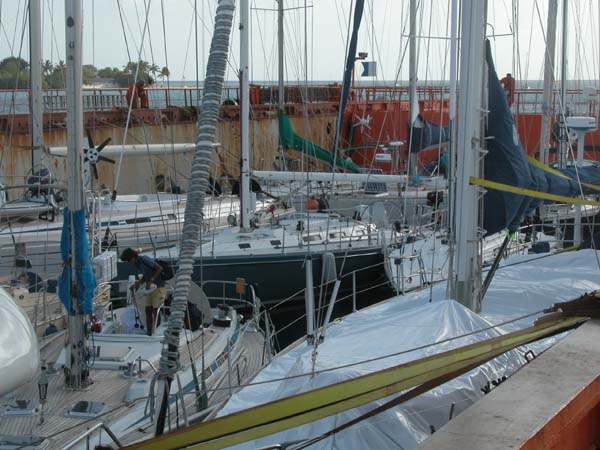 See you in Europe, Vanish!
Jump 3000 miles and 10 days...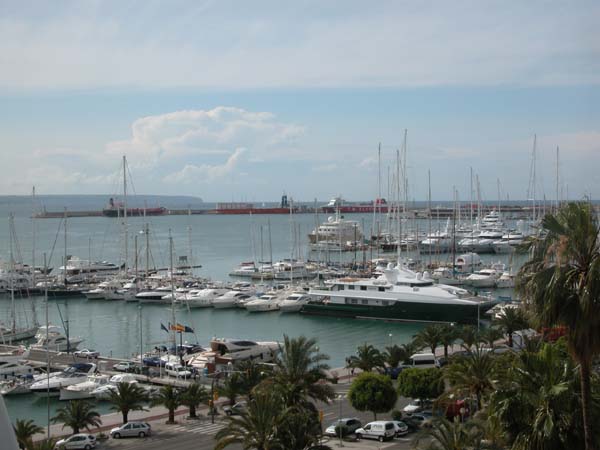 View from our Hotel in Palma de Mallorca, Dockwise Express 11 with Vanish onboard is in background.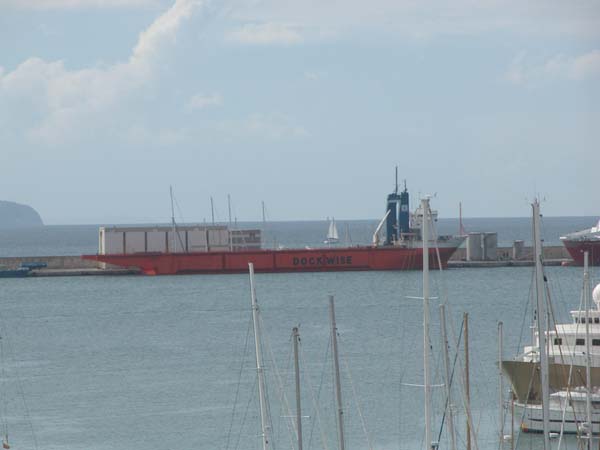 Closeup of Dockwise Express 11 before being submerged.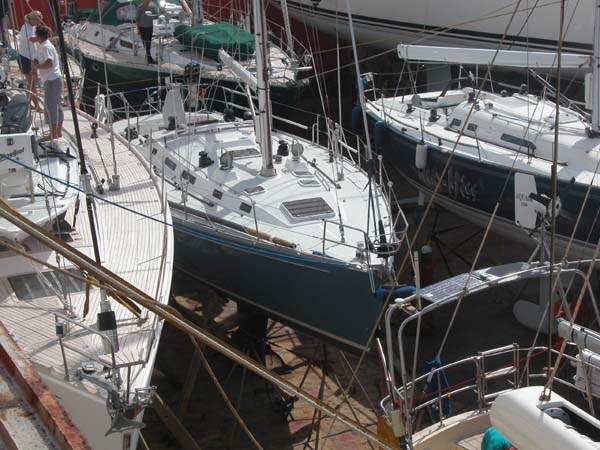 Vanish safely secured to the cargo deck.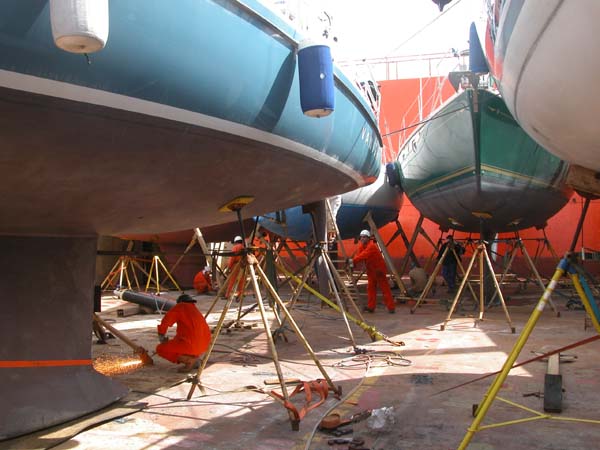 Dockwise crew unwelding the jack stands. Vanish's bottom looks pretty clean!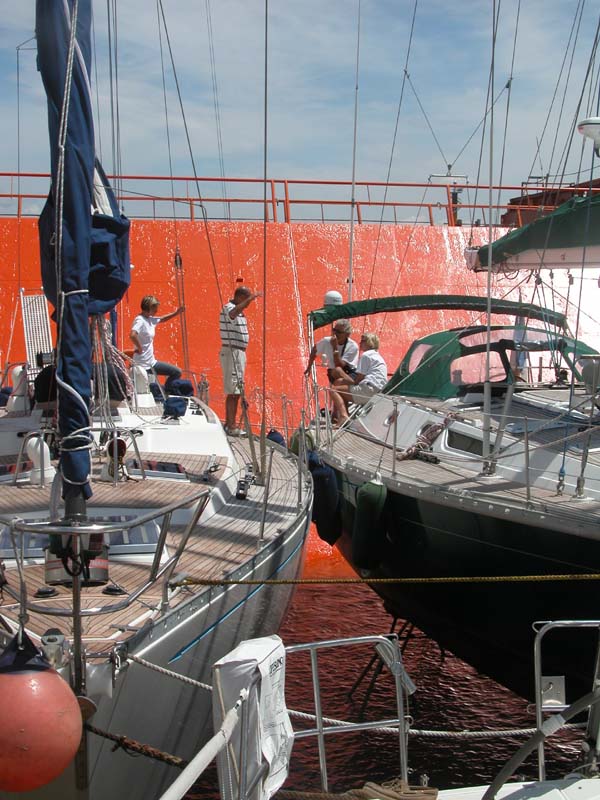 Dockwise's stern starts to open and the deck starts to flood.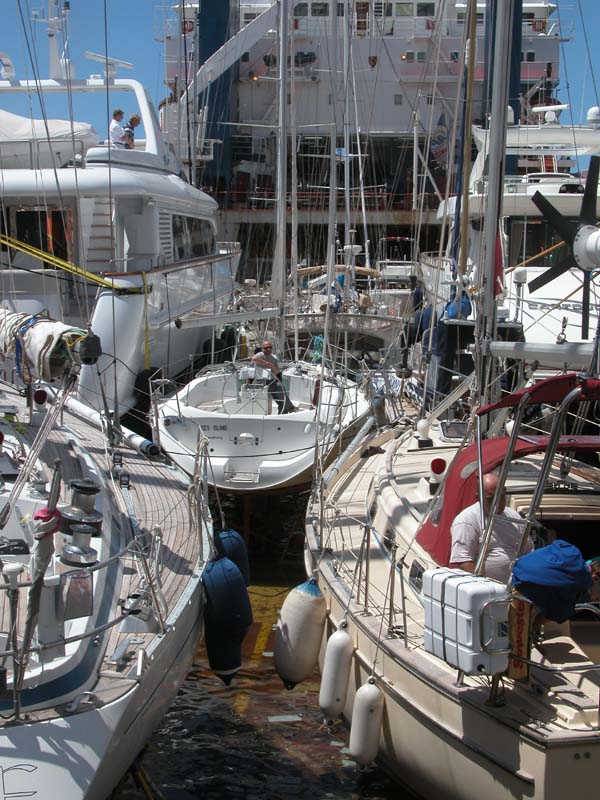 Waiting for the water to rise so we can float away.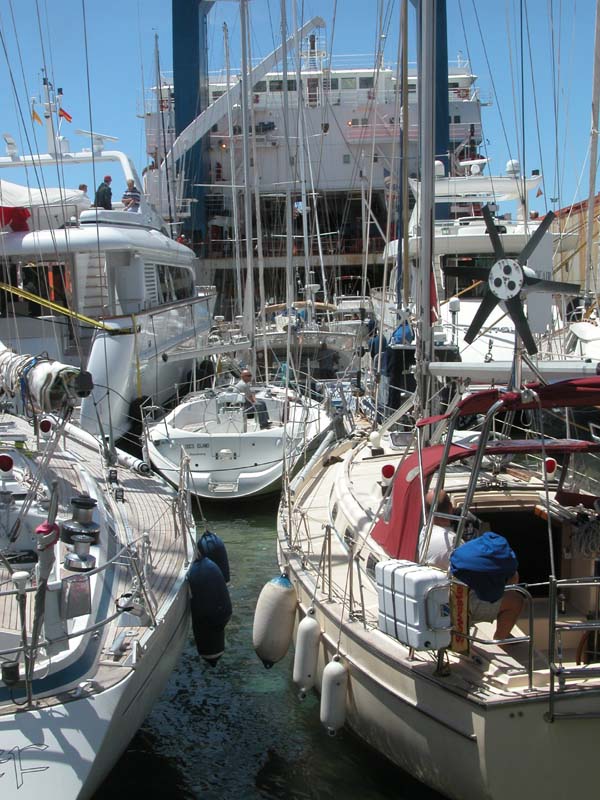 Almost floating...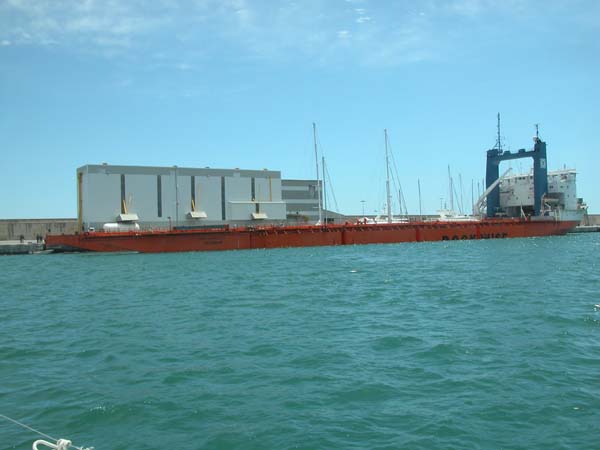 Engine starts, no problem and we motor away, back on our own bottom.