After cruising the BVI's a bit with Pete and Jen, we headed in to the marina for a re-union with our Fisher Panda generator. The Trinidad team claimed it was fixed; somehow managed to ship it to Tortola, and Tim the fix-it-man was on hand at Village Cay Marina for the install. Much to our surprise, everything went relatively smoothly and within a couple of days we were quietly keeping our food cold and our batteries charged.
From the BVI's we did an overnight sail to Anguilla during some torrential downpours. After getting some much needed rest in Road Bay, we lifted anchor and headed for Marigot Bay, St. Martin. Here we met up with friends Karen Lee, her brothers family, and Kristin. With Karen and Kristin we sailed (really motored) to St. Barts, for a night, then headed into Simpson Bay, St. Martin our unofficial home base. Next we went back to St. Barts then an all day sail/motor to Antigua to meet up with our Danish friends aboard Tarok VI for Antigua Race Week.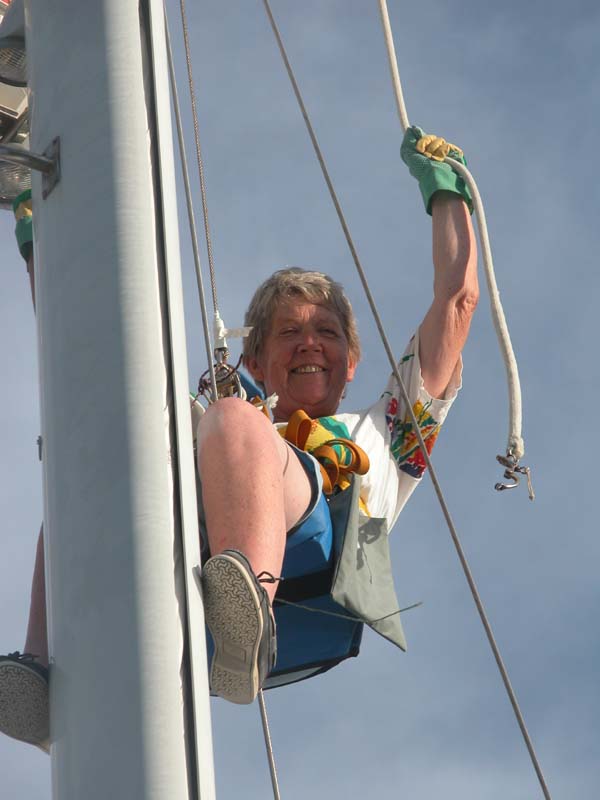 I think Vanish has found a new bowperson. Are you interested Julia? While at Village Cay Marina getting our generator re-installed, Julia from Blue Sonata was doing a little maintenance of her own.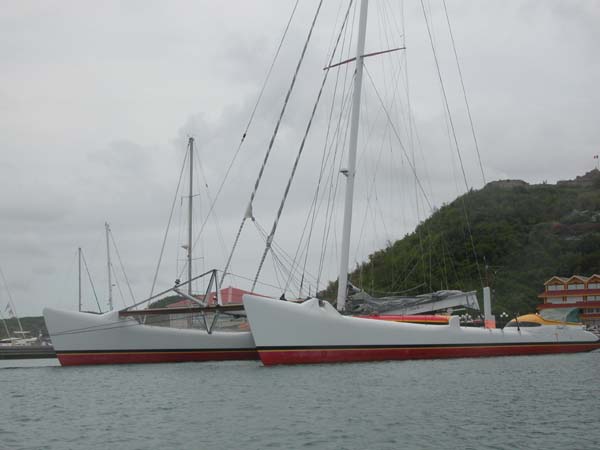 Record breaking cat "Play Station" at rest in Marigot Bay, St. Martin

Bill's Lady Friends (Kristen, Renee, Karen) smiles in St. Barts.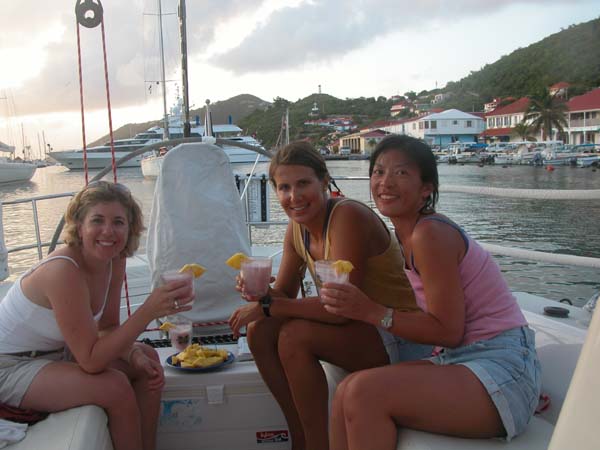 Ummmm, home made pina-colatas with fresh pineapple.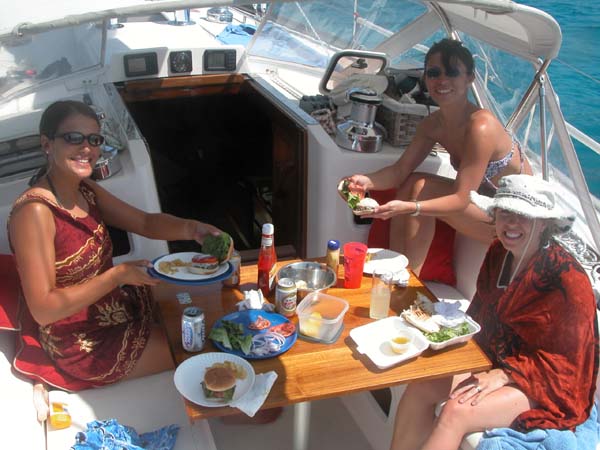 "Cheeseburgers in paradise" - a lunch break off St. Barts on our way back to St. Martin

Kristen at the helm! Hold on everyone!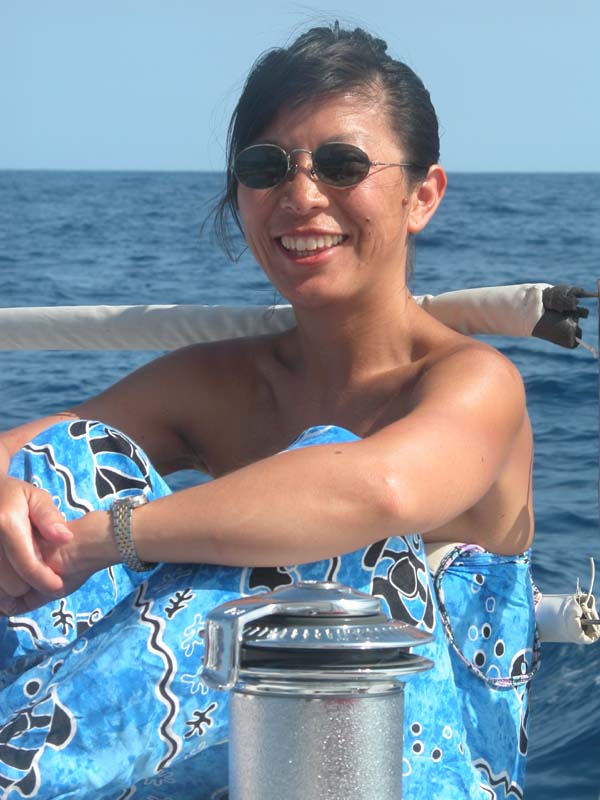 Karen soaking in the sun.

Captain friend "John-Brian" scored us two tickets to the Caribbean main event - Sean-Paul and Shaggy! It was another late night, Trini-style Soca Fete.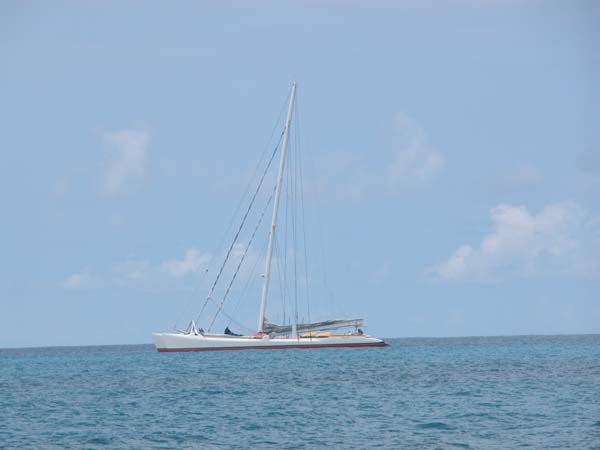 Playstation enroute to Antigua Race Week.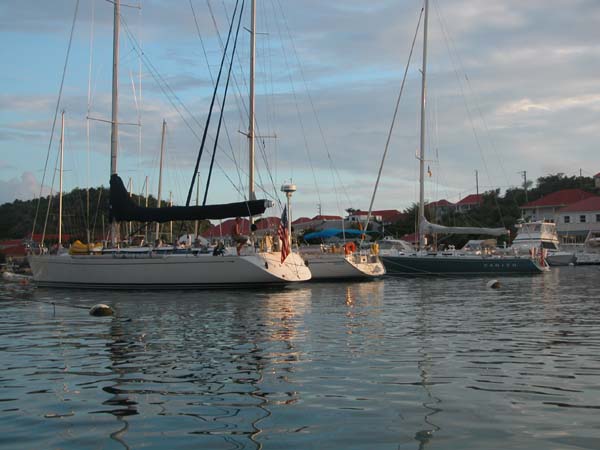 The Vanish's are multiplying! Swan 56 Vanish 2 (foreground) in St. Barts with Vanish. Captain Hamish on stern rail of Vanish 2.