Feb. '03: Grenada
After getting Kyle and Juli to the airport, we caught up a bit on boat maintenance and emails at Prickly Bay, Grenada. Then we rented a jeep and explored the island a bit. We were both surprised at how modern and developed a lot of the island was including a movie theater with first run movies; first run to us anyway. That said, once you venture into the hills, you are in the land of wild rainforests found at the top of the most narrow, twisting, steep roads you have ever seen. We ran out of time to stop by a nutmeg factory, which we had planned to do. Grenada, the "Spice Island", is the world's leading producer of nutmeg, and at times you can smell nutmeg sailing by.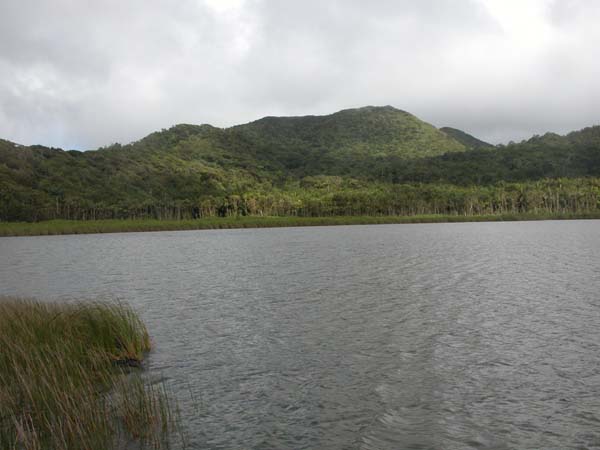 Grand Etang, a crater lake in the interior of Grenada.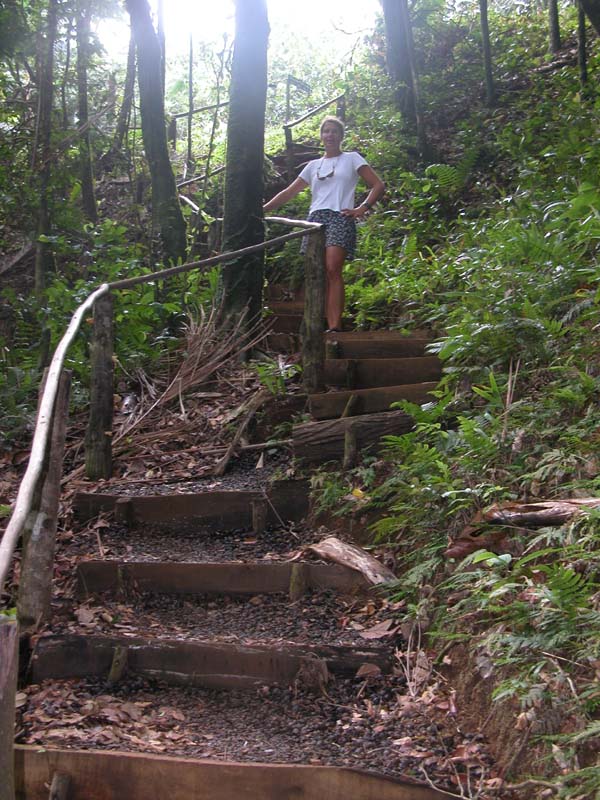 Walking down to the lake. In Grenada, the spice island, they cover the mud trail with nutmeg shells.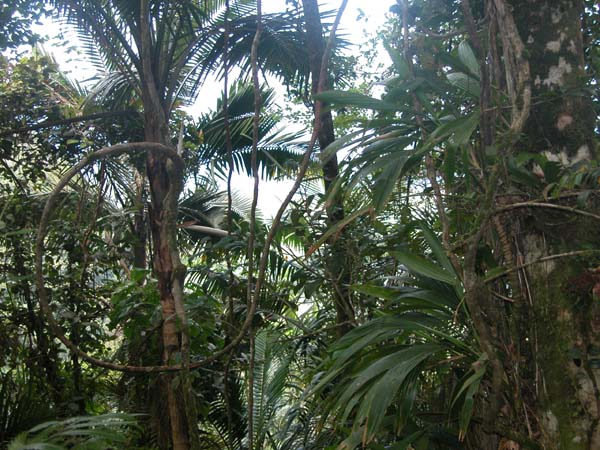 Lush forests and winding vines in Grand Etang.

The ocean from the forest.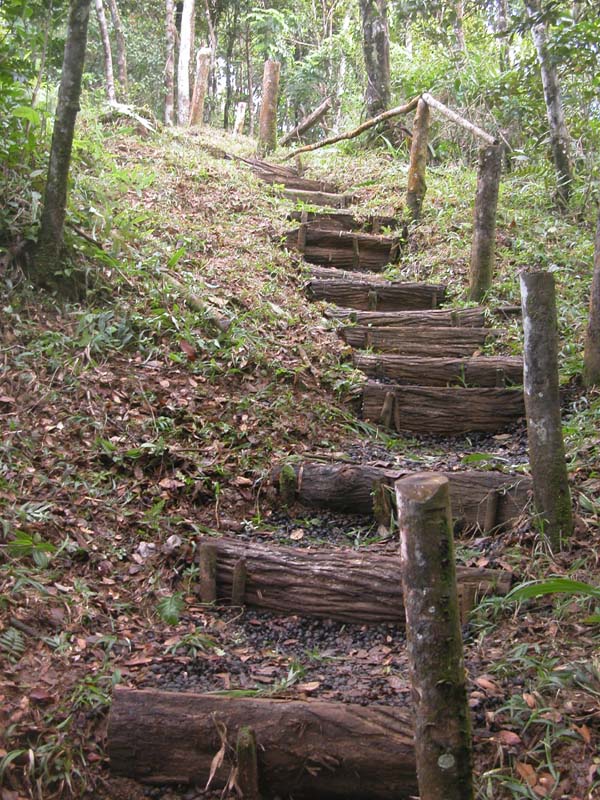 National forest trails.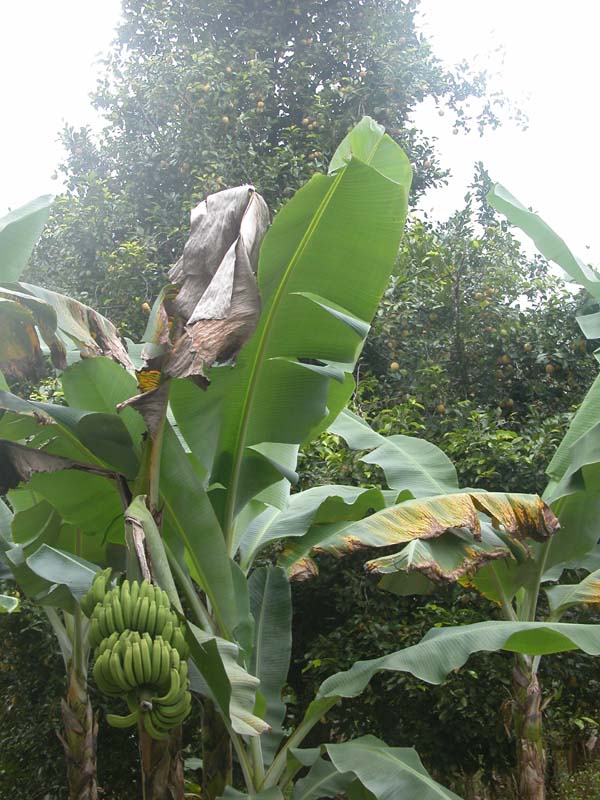 Bananas growing in Grenada, with a nutmeg tree above.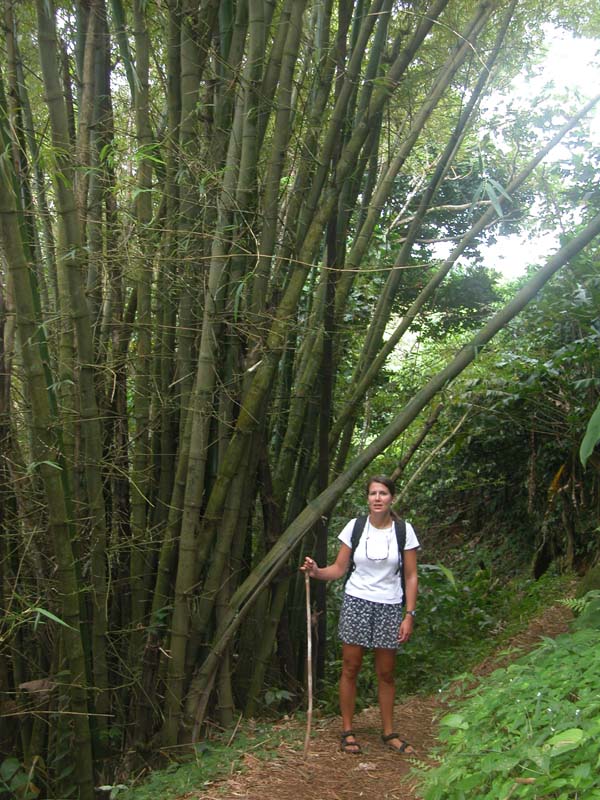 Some big bamboo.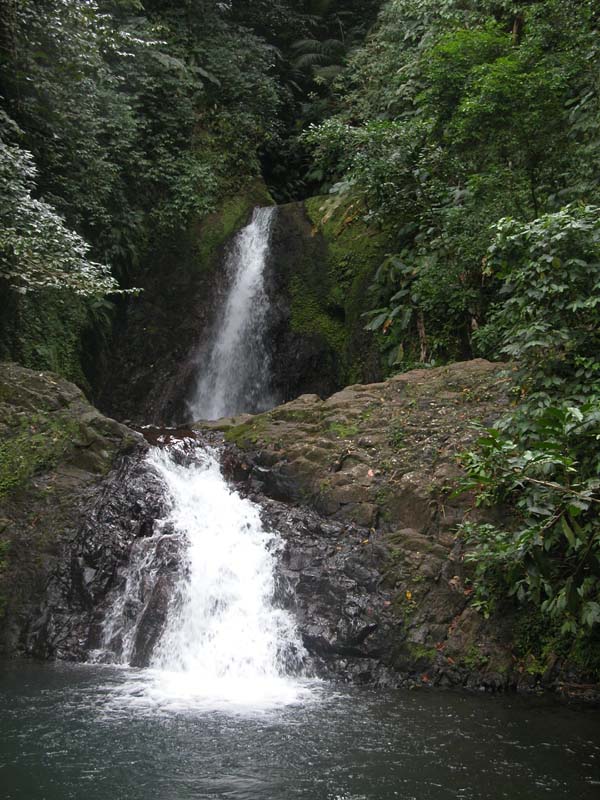 Two of the Seven Falls.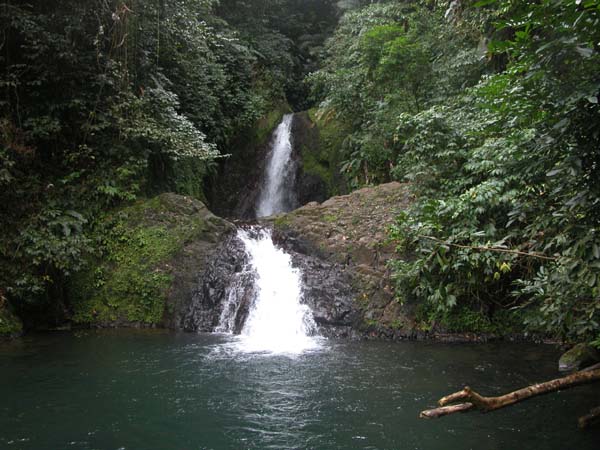 Great for a refreshing, private swim.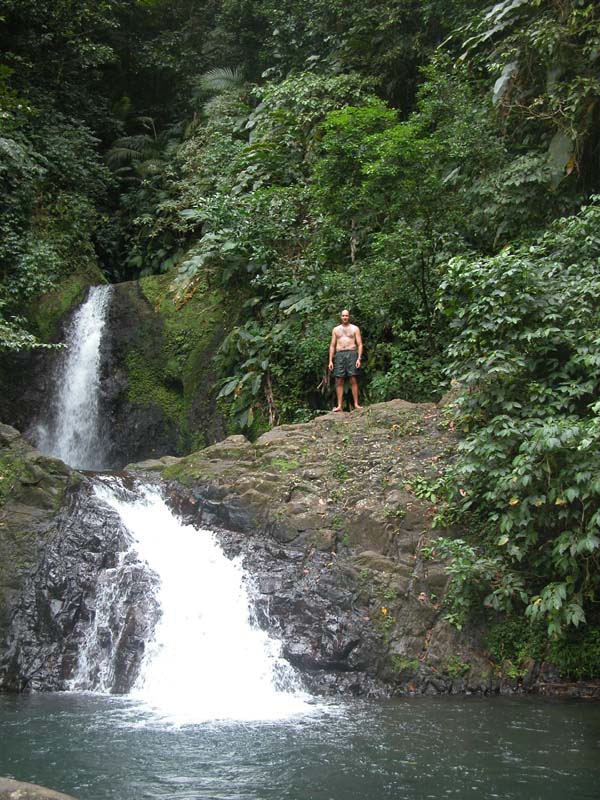 Jungle boy.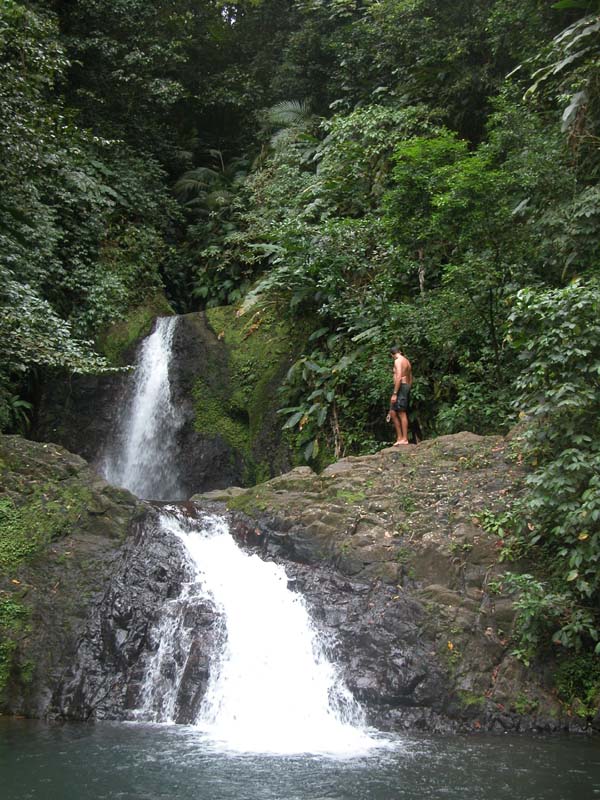 Five more falls to go??

I'm not climbing up those wet rocks, Bill.

Bug spray to the rescue.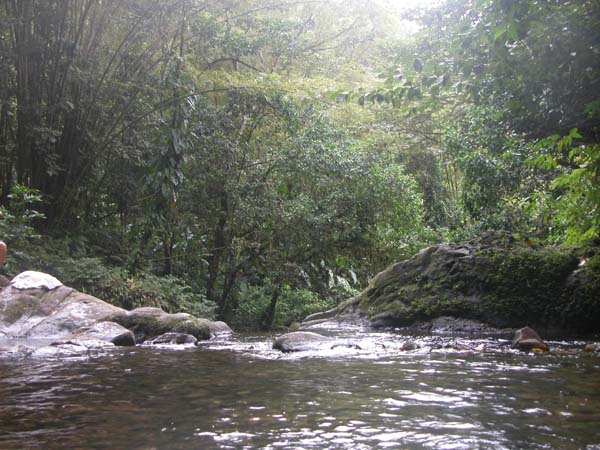 A different world from the hot sun and salty water of the sea.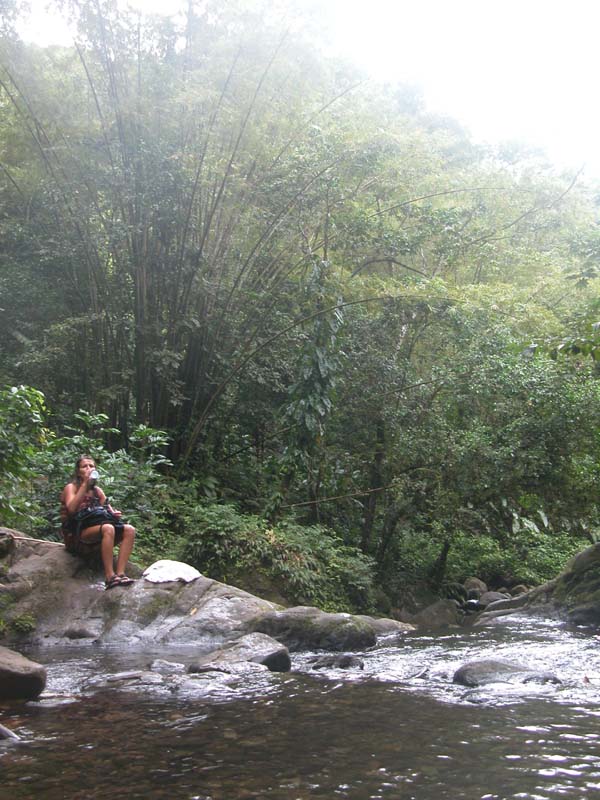 Maybe another swim.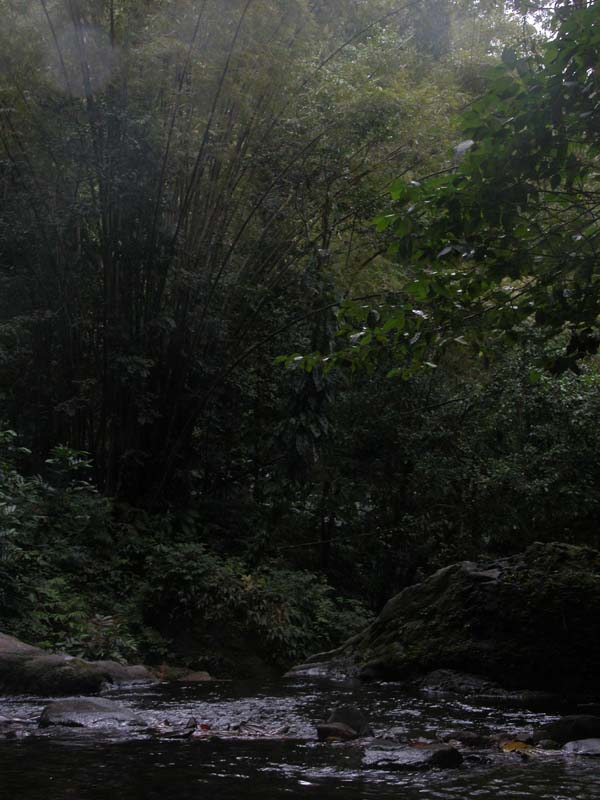 Trying some different camera settings . . .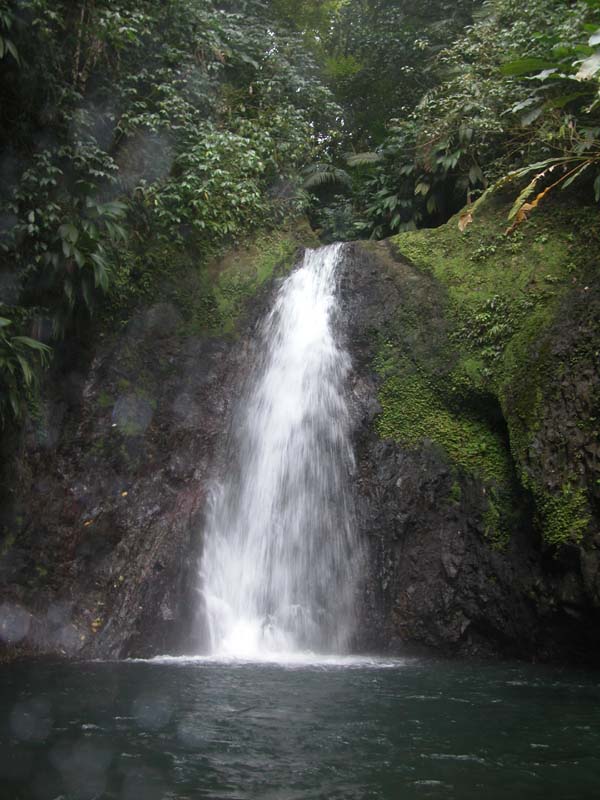 Fresh water shower.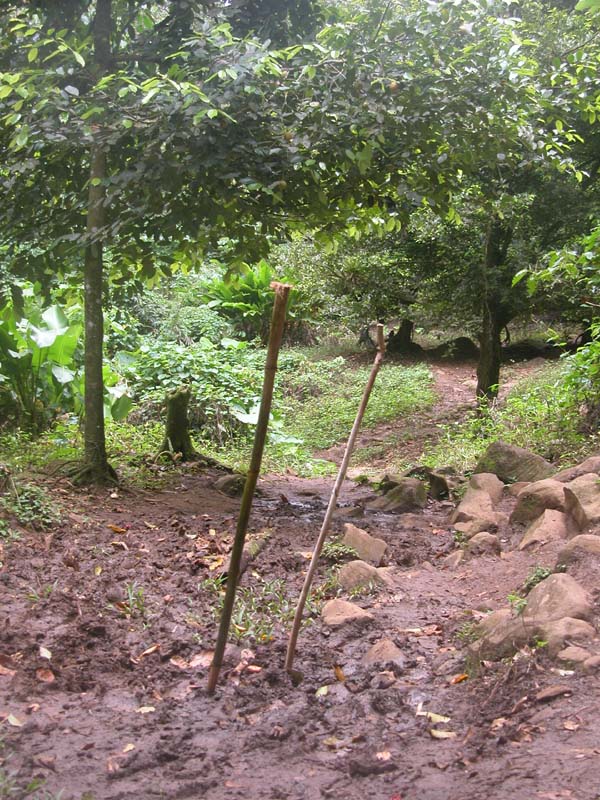 (Walking) sticks in the mud.