February '03: Bequia and the Grenadines going south - with friends all the way from Boston, Juli and Kyle McHugh!
Leaving St. Lucia, it was off to the Grenadines with our friends Kyle and Juli. After an all day sail around the windward side of St. Vincent, Bequia comes in sight and so does a large barracuda on our hand line! Bequia, a picturesque island with a long sailing tradition, was like reaching a friendly small town along a long country road.
After exploring and meeting up with our friends aboard Eight Bells and Aragon again in Bequia, Renee talked Peter Willauer of Eight Bells into taking a dive certification course with her while Kyle, Juli and Bill did some diving.
From Bequia, we went to Salt Whistle Bay, Mayreau for the night before a quick sail over to the Tobago Cays. The Tobago Cays are surrounded by a massive reef and the water is so clear it's like an endless swimming pool. It's truly spectacular and what we pictured when we thought of the Caribbean. From there, we spent a night at Petit St. Vincent and trespassed upon a very exclusive and expensive hotel before setting sail for Grenada.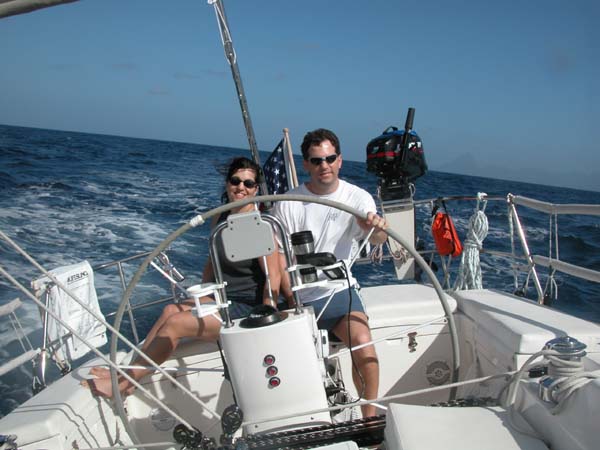 Juli and Kyle sailing us to Bequia!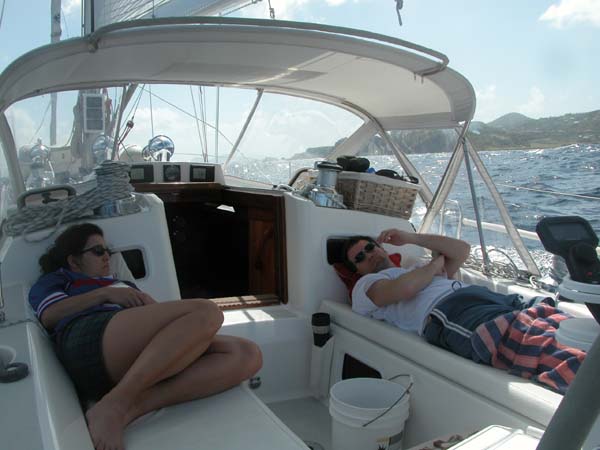 They fade so quickly . . . one hour later.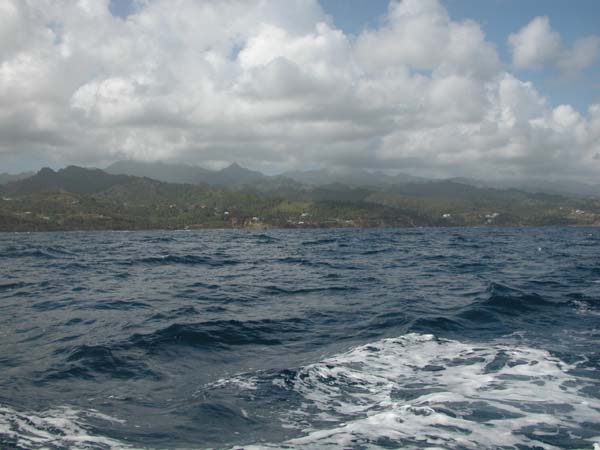 Sailing by St. Vincent.

Bill's catch en route to Bequia - a big barracuda!

Here, little fishy.

First use of the handline.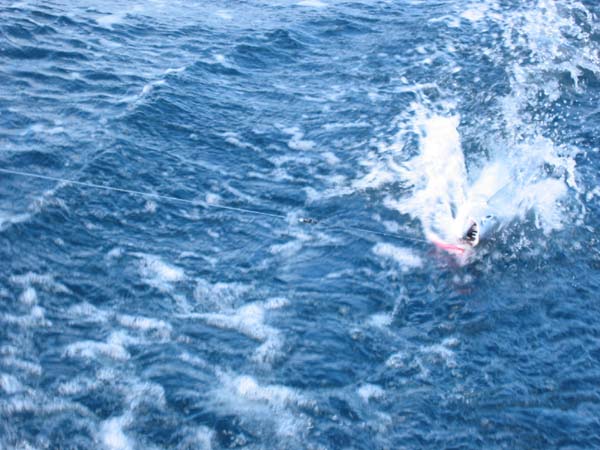 Look at those teeth!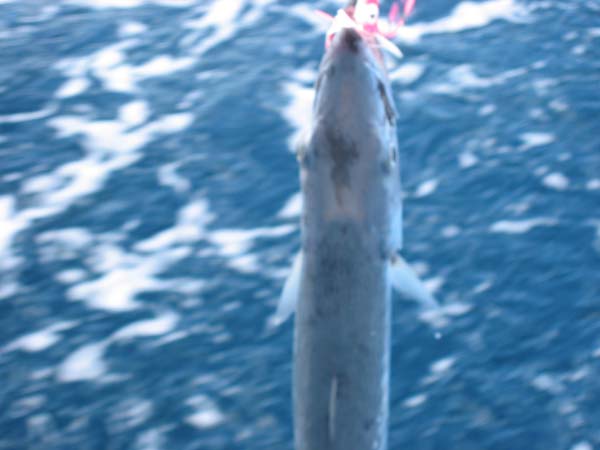 The pink lures are the ticket they say . . .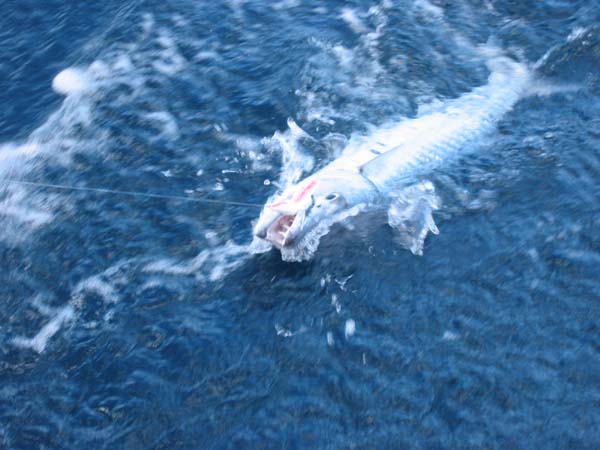 There being some debate about ciguatera (reef fish) disease among large barracuda, this one was set free.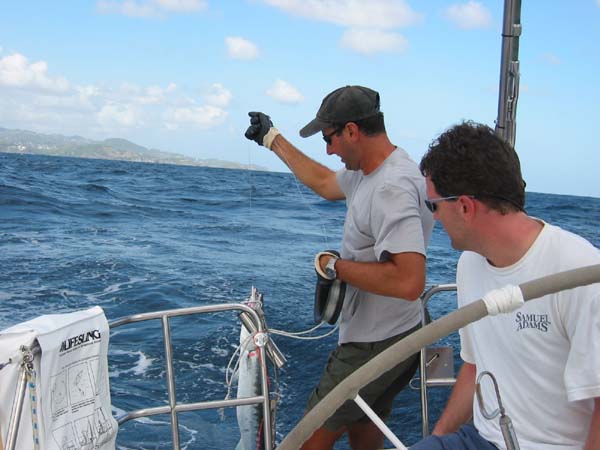 But we made him pose for the cameras.

Kyle resting, Renee at the helm.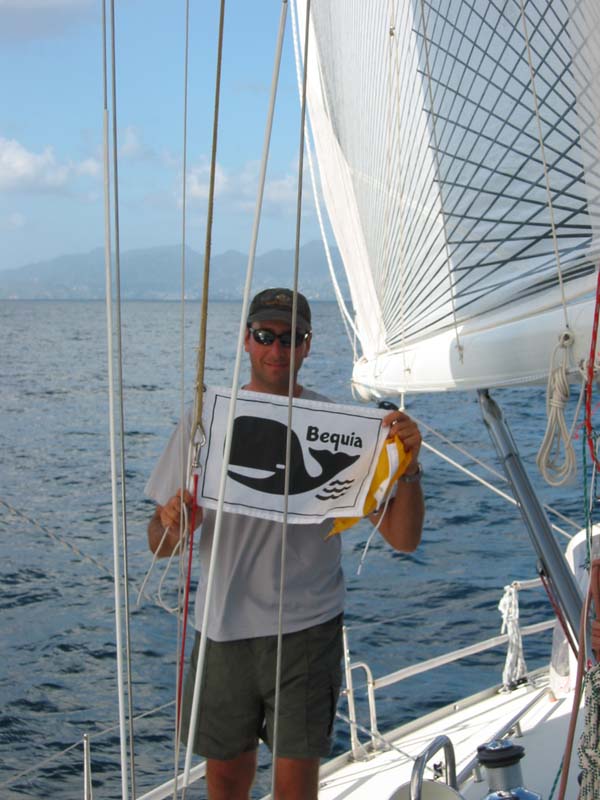 The changing of the flags upon arrival in Bequia.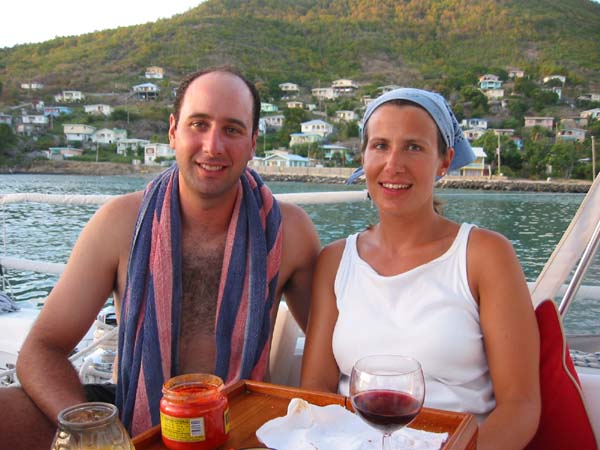 Happy hour in Admiralty Bay, Bequia after a fairly long sail - the deer in the headlights look.

Sunset in Bequia.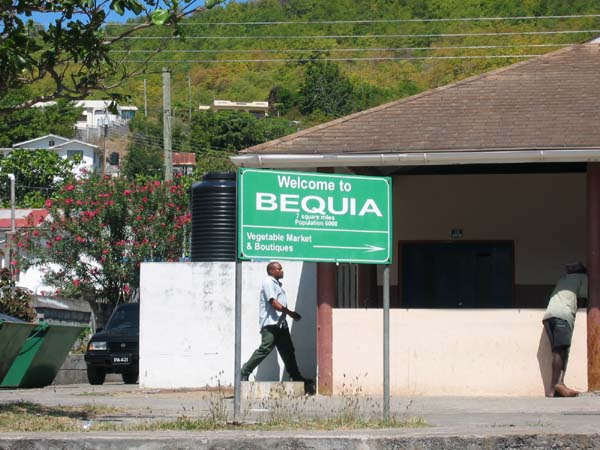 A bright new day.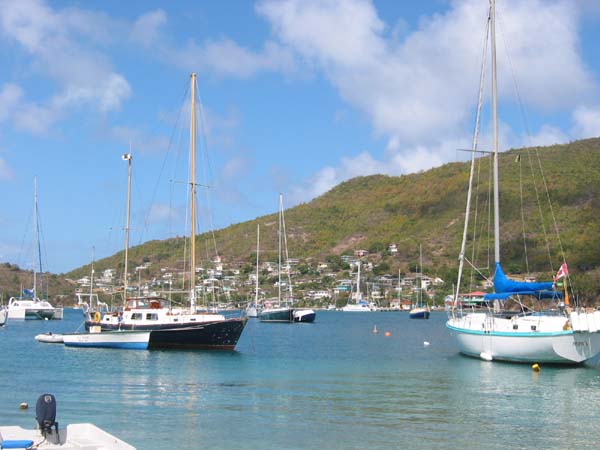 Admiralty Bay, Bequia.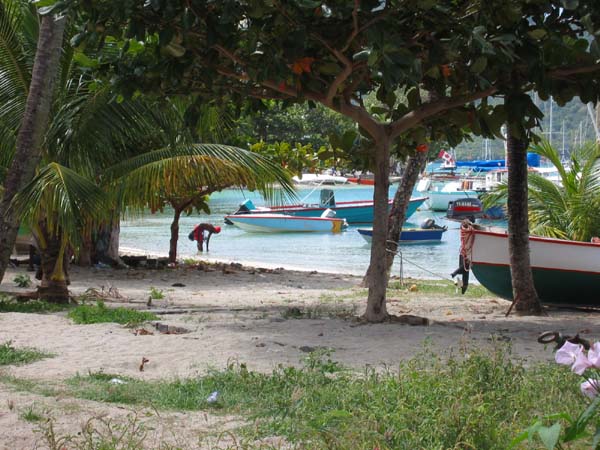 Fishing boats in Bequia.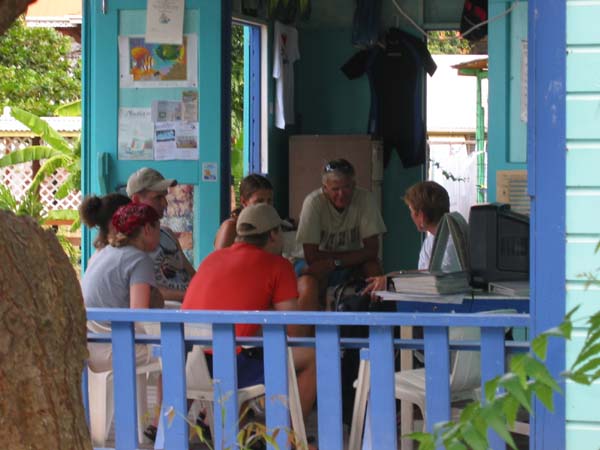 Renee and Peter from Eight Bells taking their intro diving course.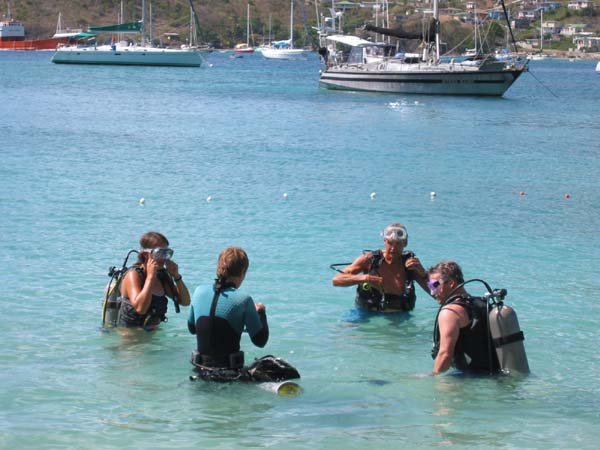 In the water portion of the diving class.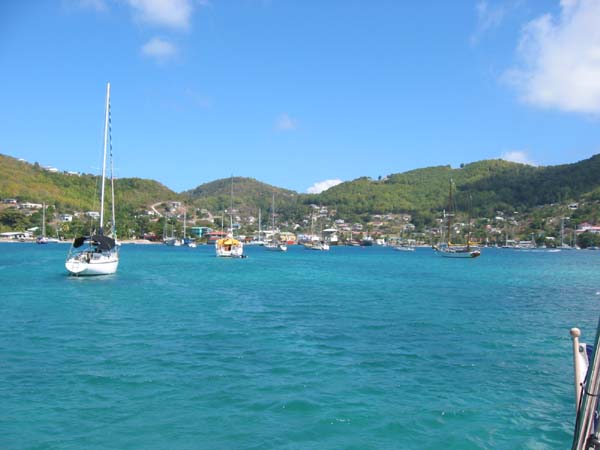 Just sitting on the dock of the bay.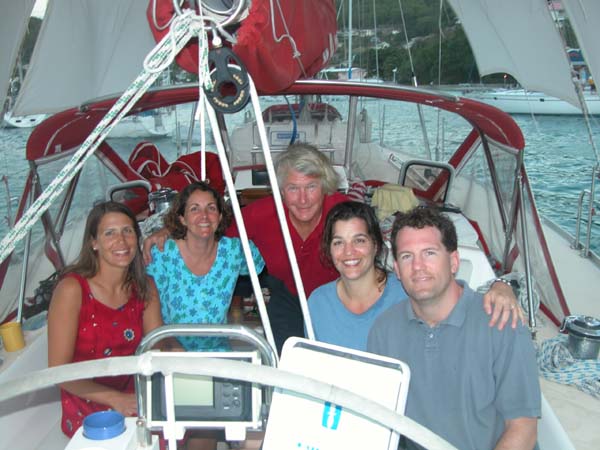 On Vanish's "sister ship", Aragorn, another J-46. Renee, owners Dick and Leslie York and Juli and Kyle.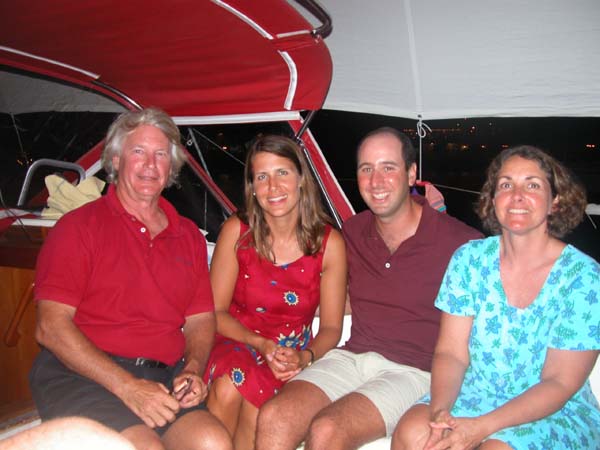 Leslie's happy hour spreads became known throughout the land.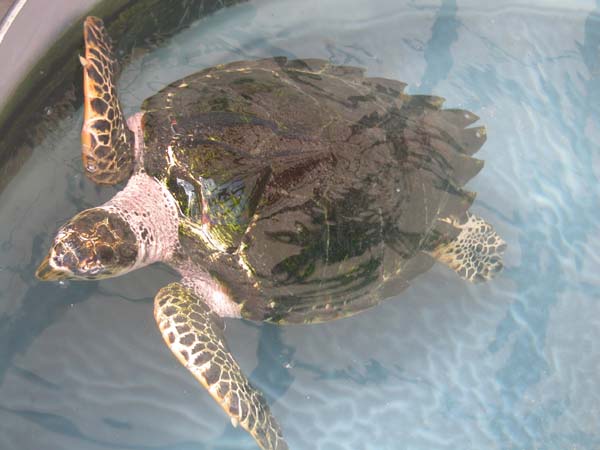 Farm grown turtle.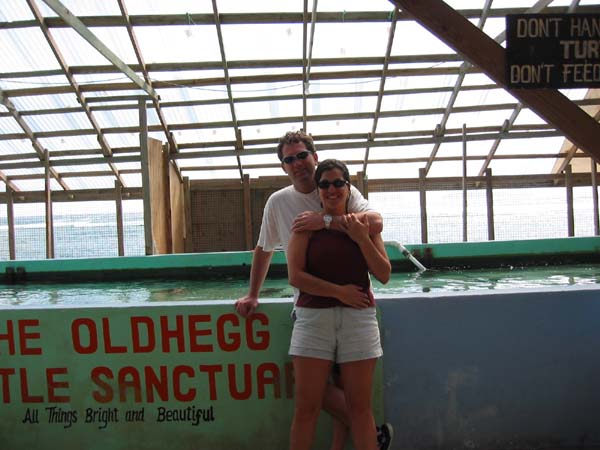 Kyle and Juli at the turtle farm, Bequia.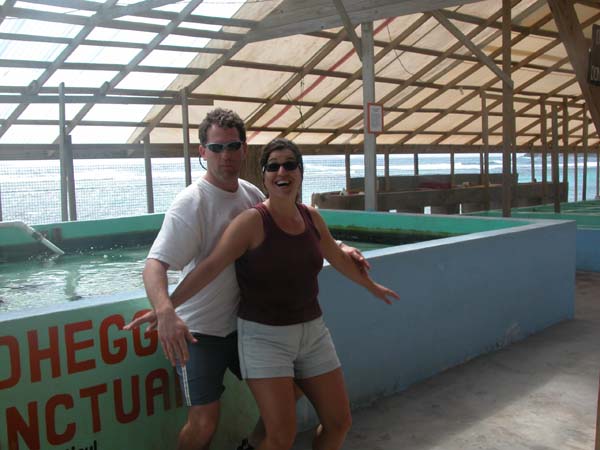 Kyle and Juli becoming one with the turtle.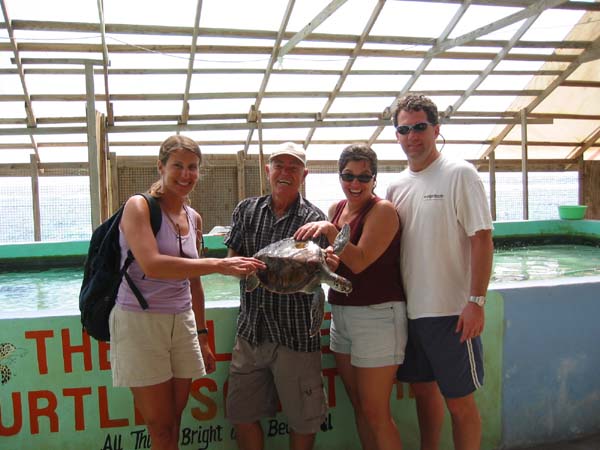 Brother King, the turtle farmer, showing off his pets.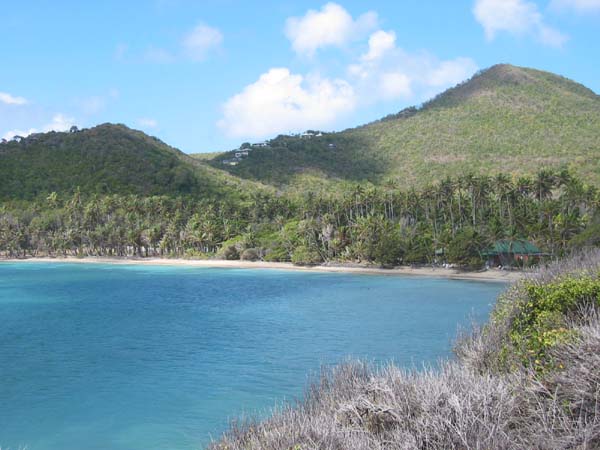 Beautiful Bequia Bay.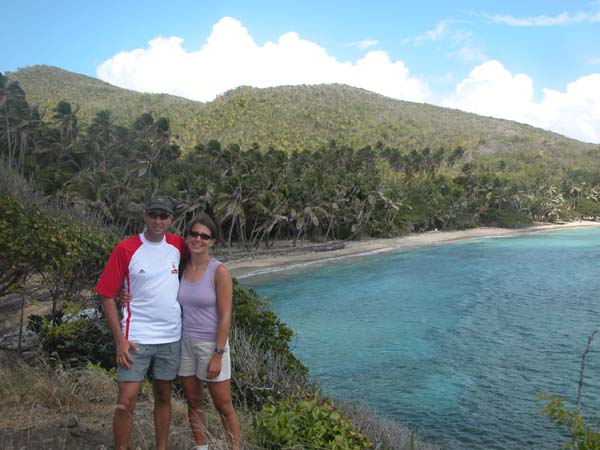 The honeymooners.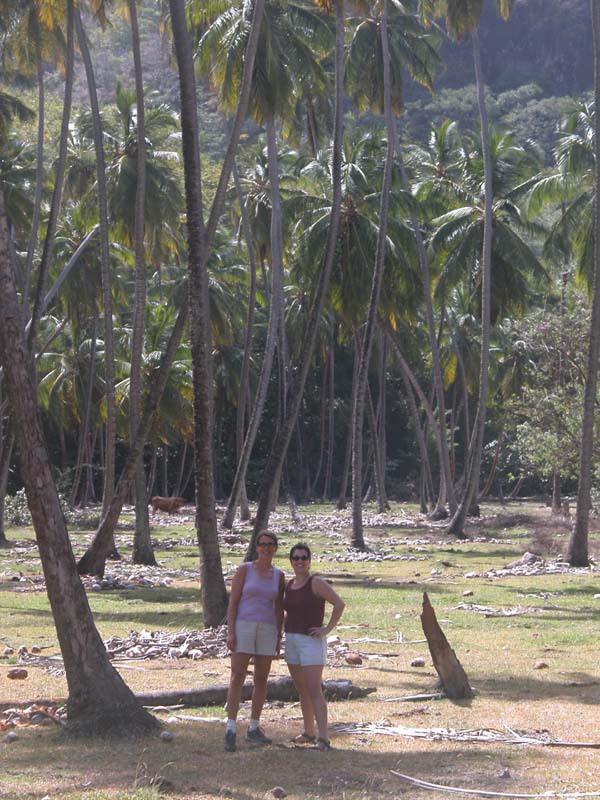 Ladies in the palms.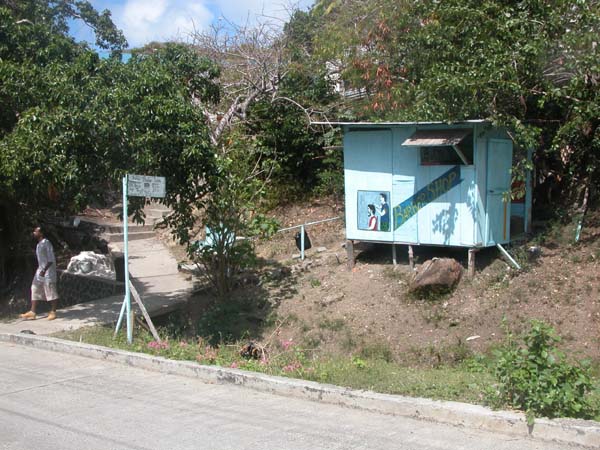 Bequia barbershop. (Bill needs to stop on the way back thru.)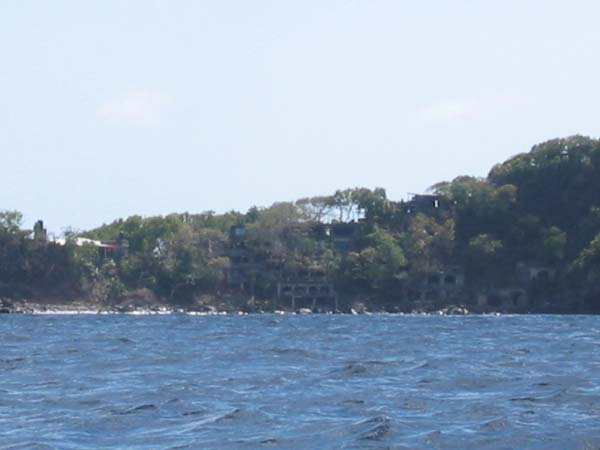 Architecture leaving Bequia, homes with no right angles.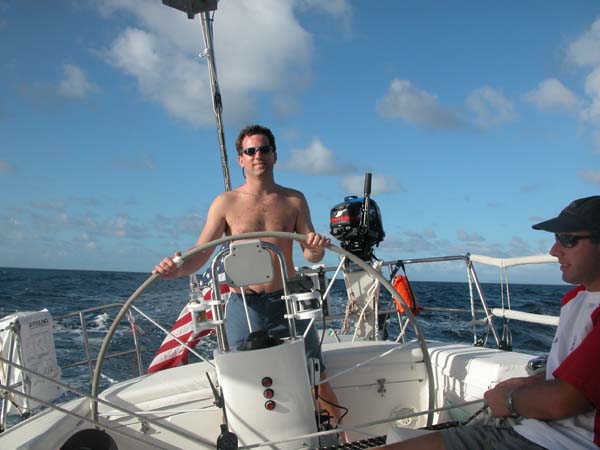 Kyle sailing us to the Grenadines, which helped him earn the "Boater of the Day" award.

Salt Whistle Bay, Mayreau, the Grenadines.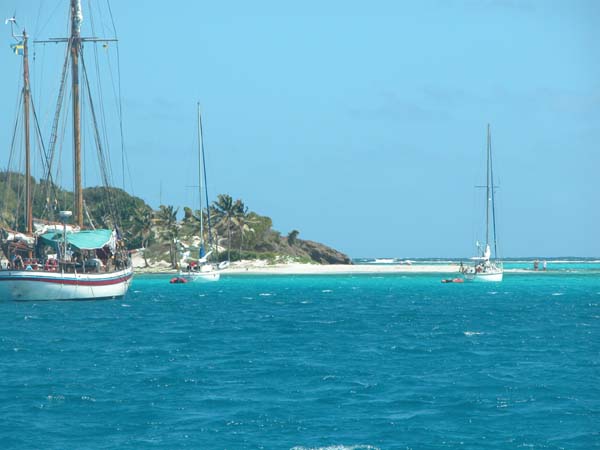 Tobago Cays, the Grenadines.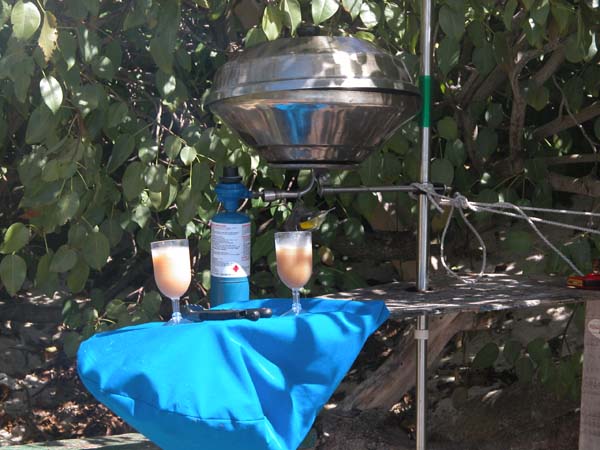 We took the bbq (and the pina coladas) to the deserted island beach.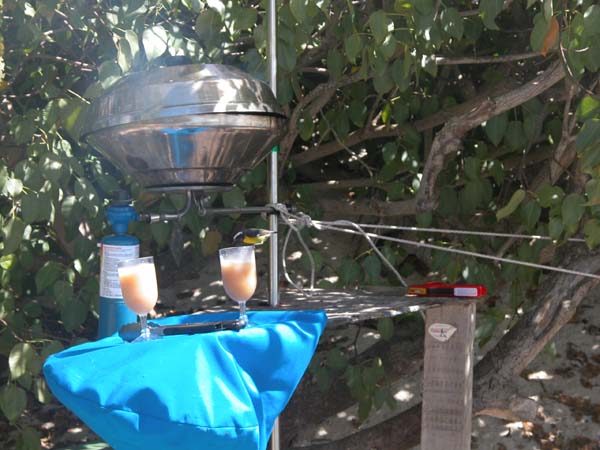 Even the birds drink rum drinks in the Caribbean.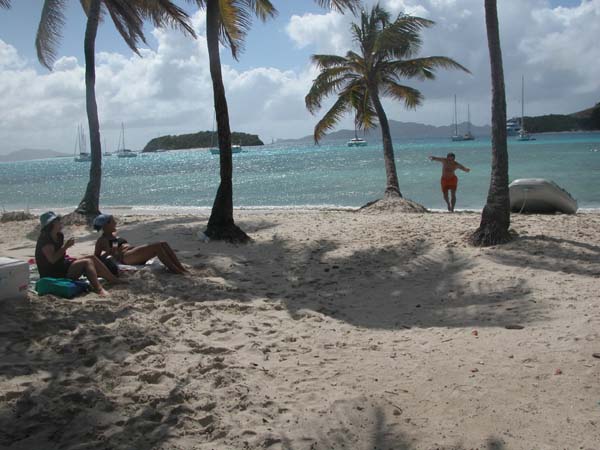 Hey, Maryanne, I think Gilligan is starting to lose it.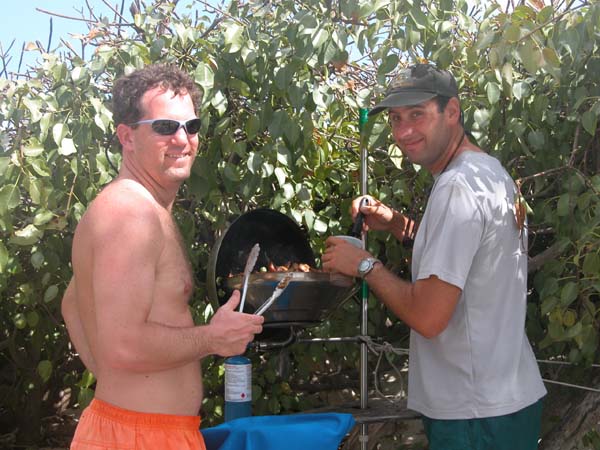 Kyle and Bill grilling Renee's ridiculously hot jerk wings.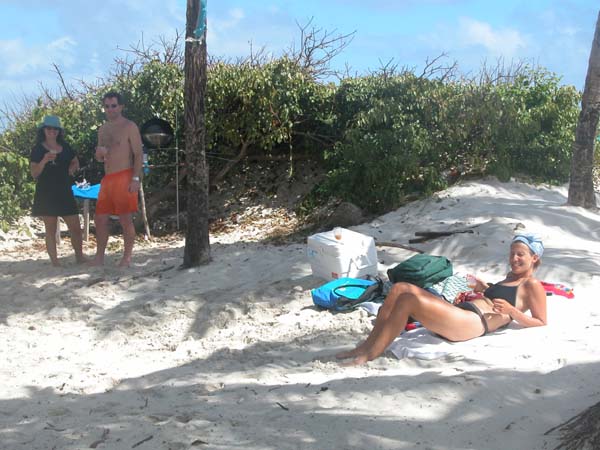 Oh, no, not sand in my drink!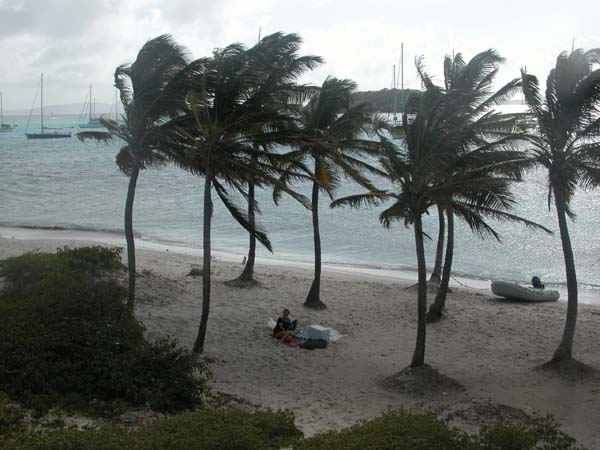 On an island in the sun (okay, passing clouds).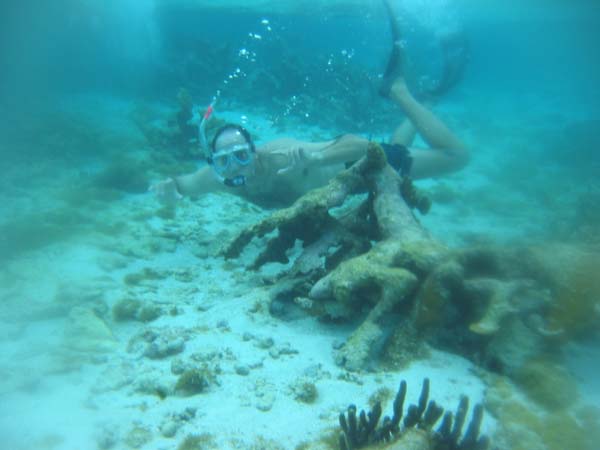 Bill's impression of a caribbean lobster.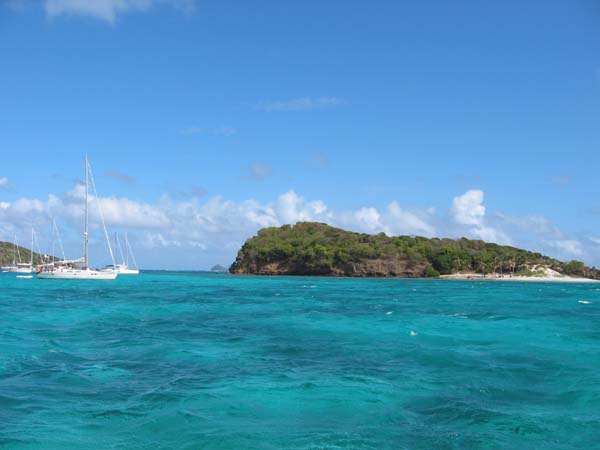 Our little deserted bbq island, Tobago Cays, the Grenadines.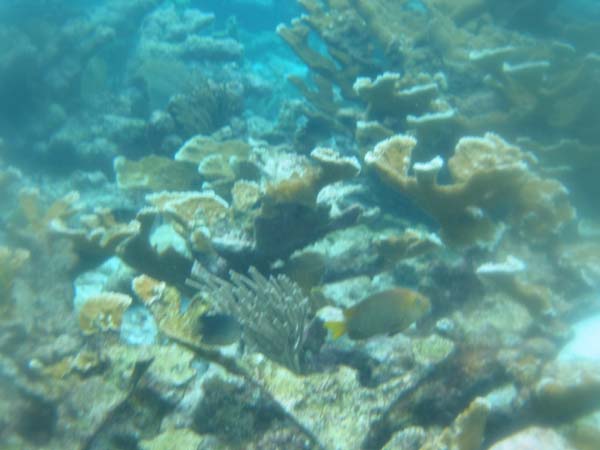 I'd like to be, under the sea. . .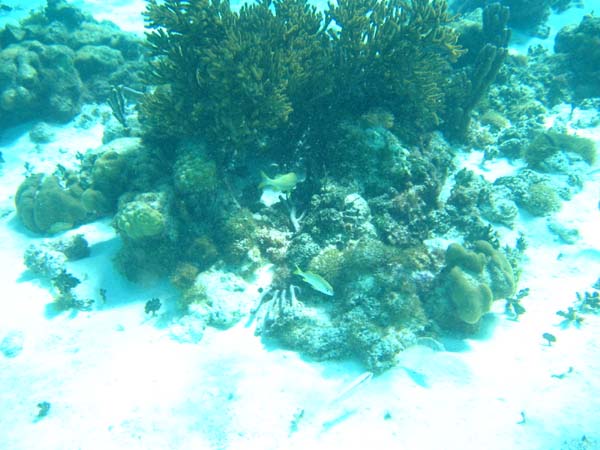 in an Octopus' Garden in the shade . . .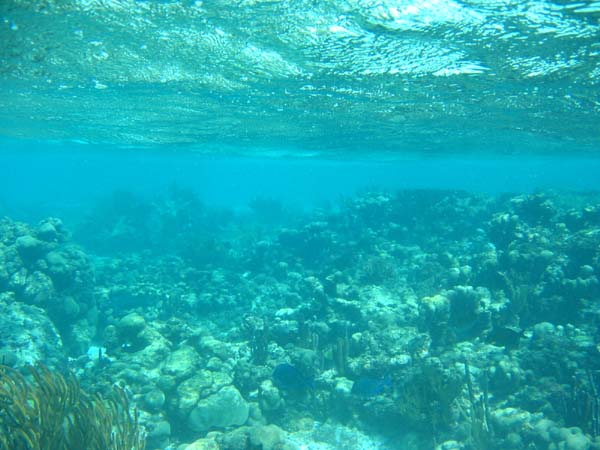 We would shout, and swim about . . .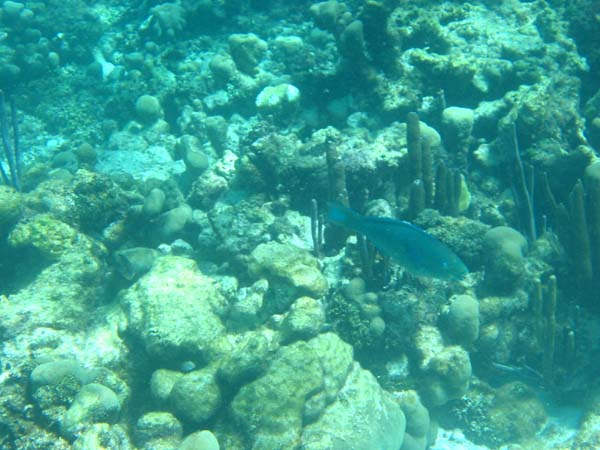 in the coral that lies beneath the waves . . .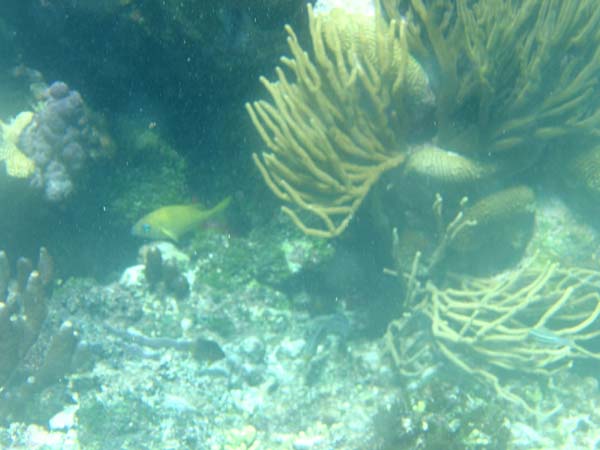 Oh what joy, for every girl and boy . . .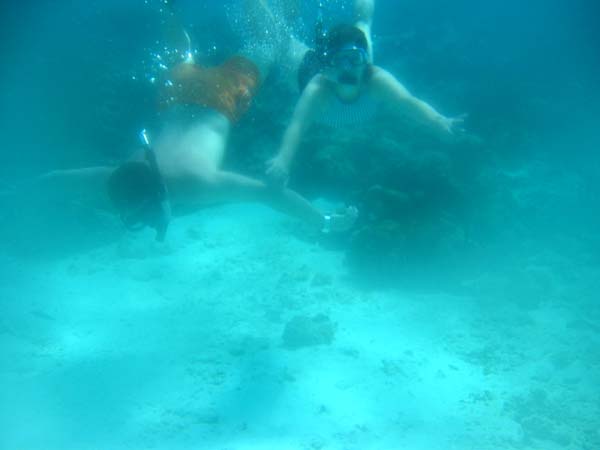 knowing they're happy and they're safe. (Kyle and Juli snorkeling in the Tobago Cays).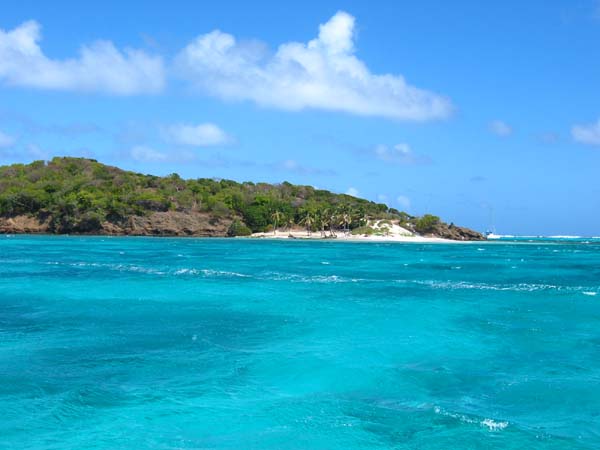 Sparkling, clear water. Tobago Cays, the Grenadines.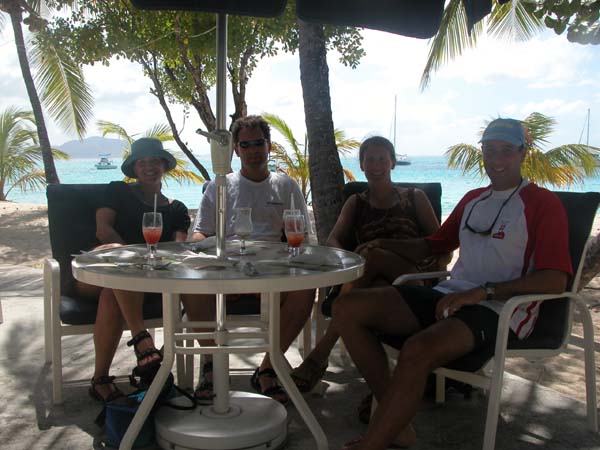 Lunch stop, Palm Island.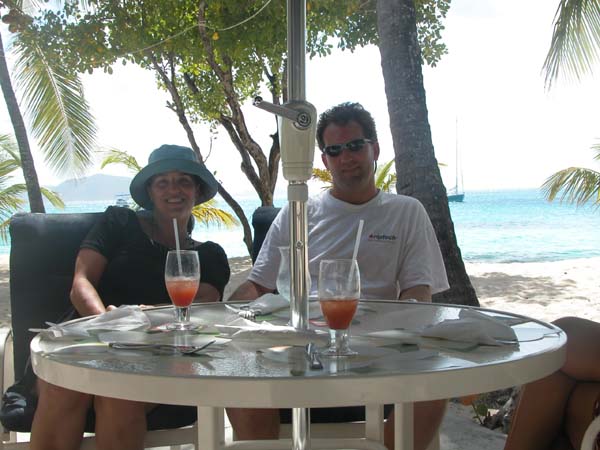 Kyle and Juli, Palm Island.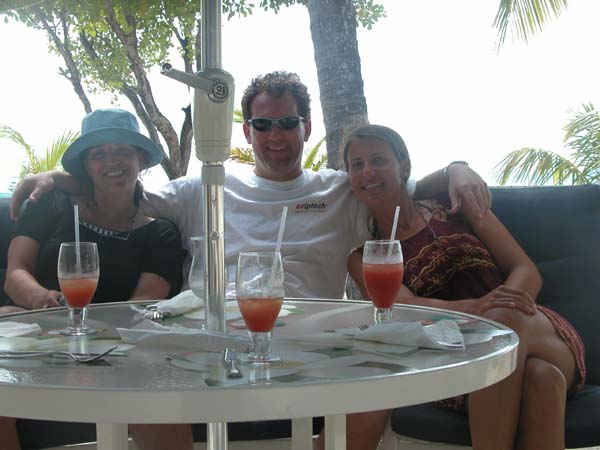 Kyle with the ladies.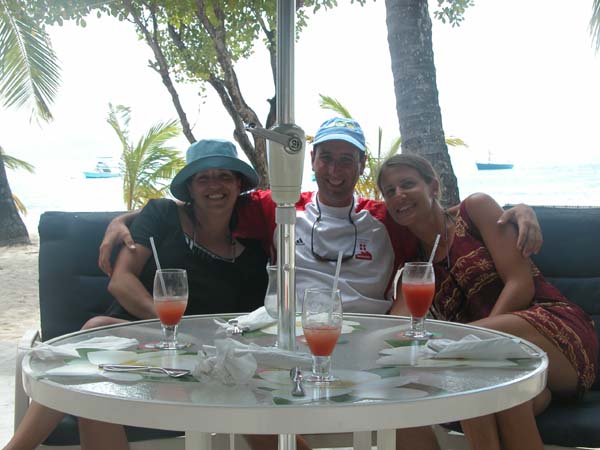 Ok, we're getting carried away with the pictures during lunch . . .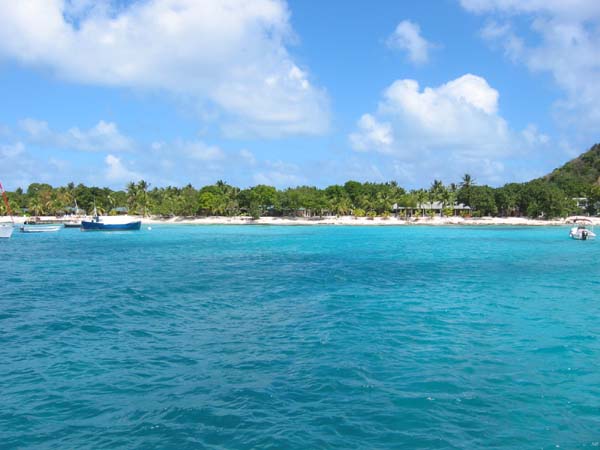 Palm Island, the Grenadines.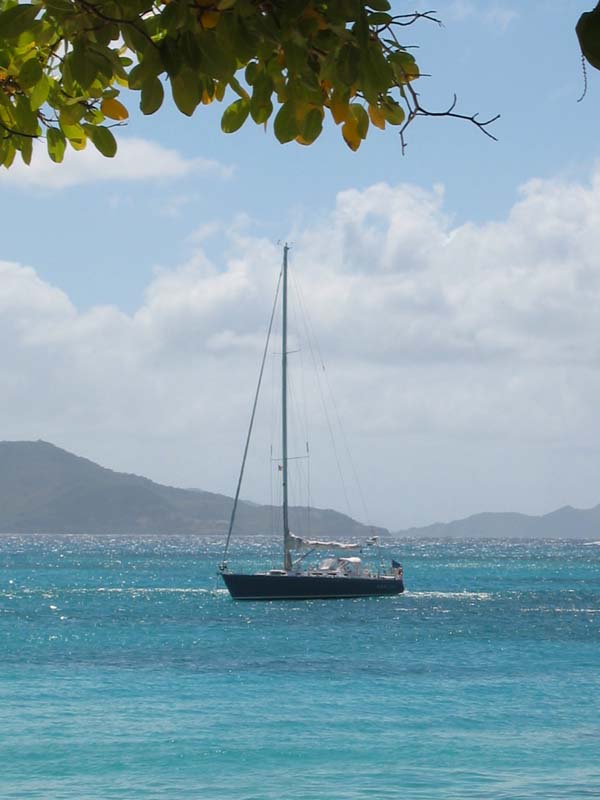 Vanish in the sparkling waters.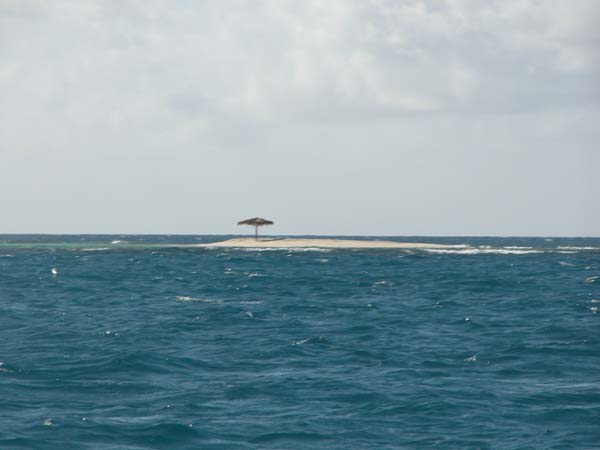 Renee insists we'll move here if Bush is re-elected.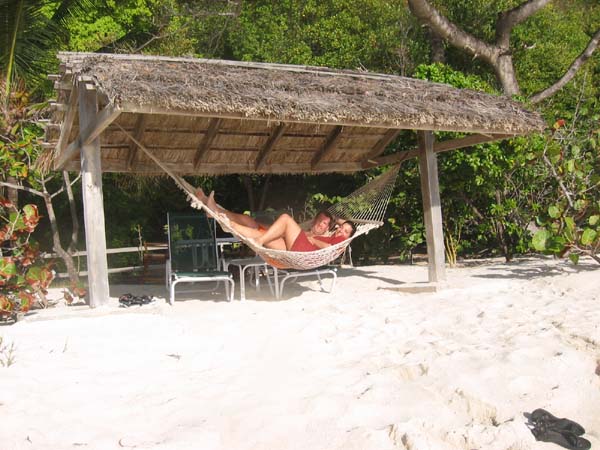 Kyle and Juli sitting in a tree. Petit St. Vincent.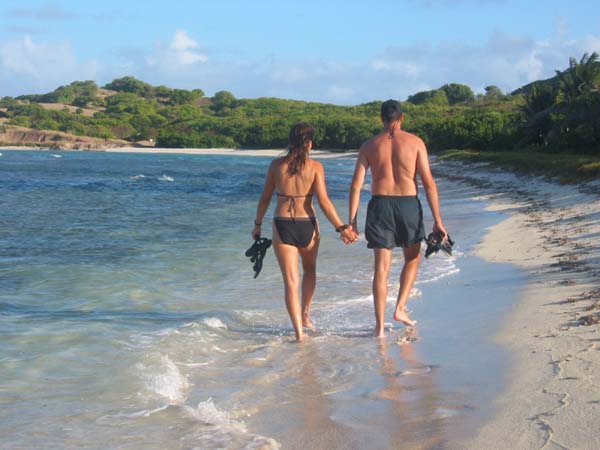 Romantic beach walk after swimming to shore (before we got escorted off the exclusive, private hotel beach).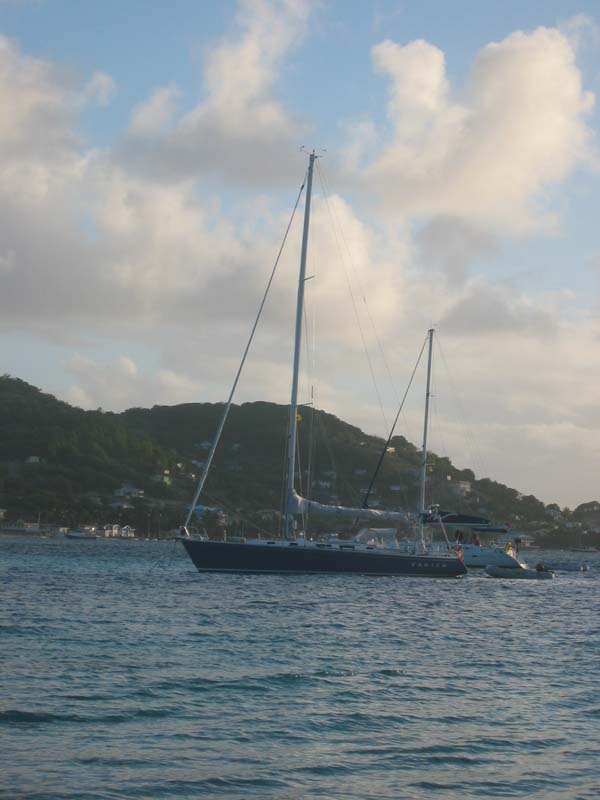 Anchored off Petit St. Vincent.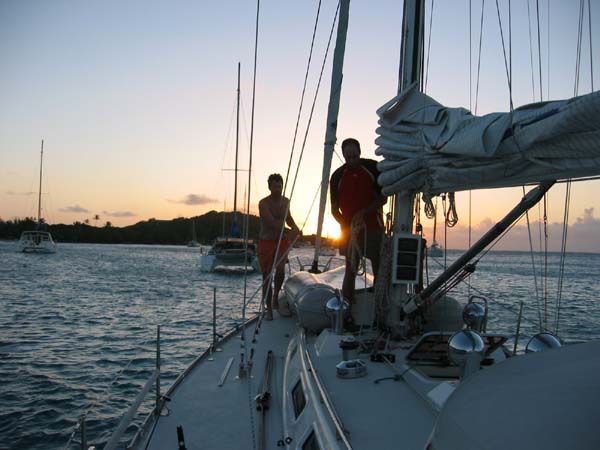 Preparing to set sail for Grenada at sunrise.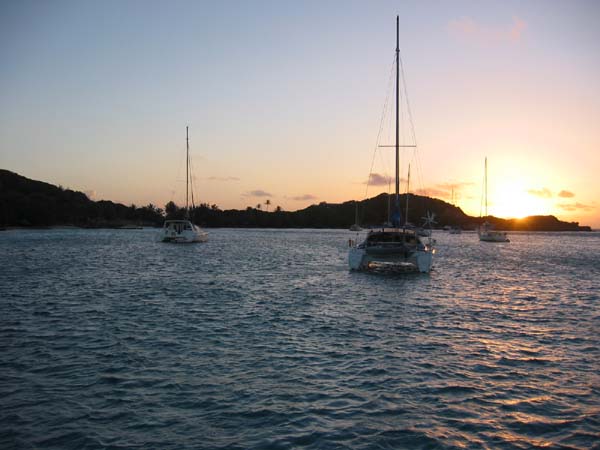 Sunrise at Petit St. Vincent.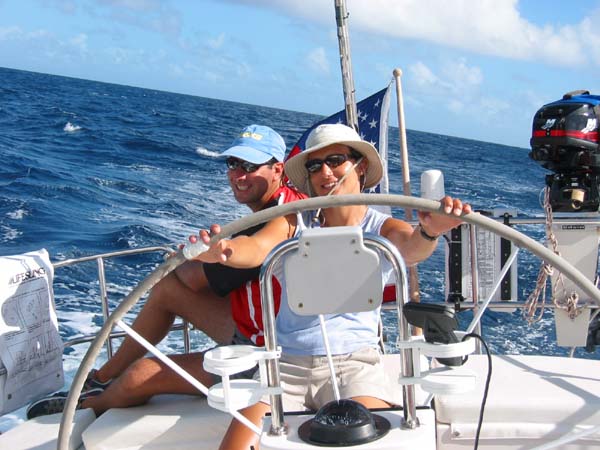 Bill and Renee - sailing to Grenada.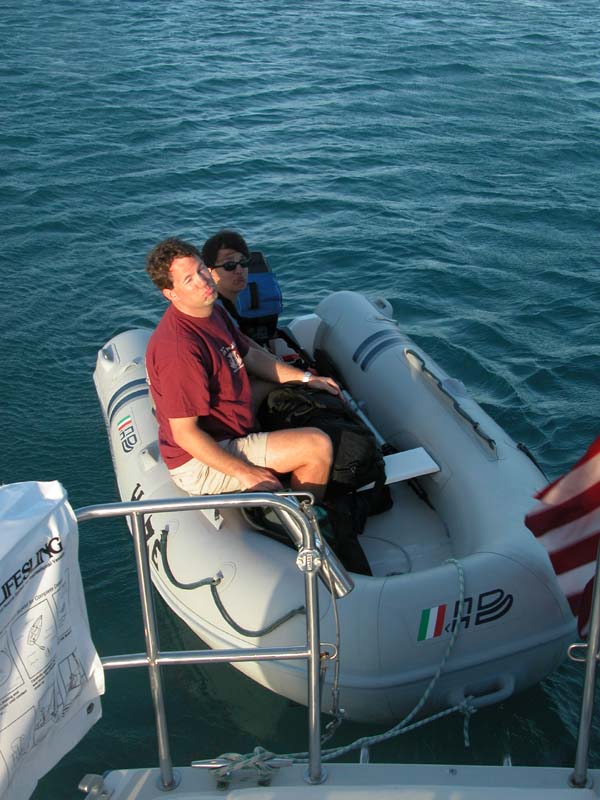 But we don't want to go . . .