Jan '03: Martinique and St. Lucia
(with special guests: Mom and Dad)
From The Saints, we had our longest inter-island sail to date to St. Pierre, Martinique - about 11 hours. After a tough upwind start, we eventually hit 10 knots in the Dominica channel on a beam reach! We then picked up Bill's parents near Fort du France, the largest most cosmopolitan city we've seen in the Caribbean. In Grand Anse, Martinique for a couple of days, we snorkeled and even got the bikes out. We had a pleasant sail to Marigot Bay, St. Lucia, and then went down to the Pitons, two steep mountains right on the coast, where we celebrated Bill's mother's birthday in a spectacular setting.
MPEG Videos: (right click to download, left click to play)
- Mom and Dad sailing. (1.2 meg)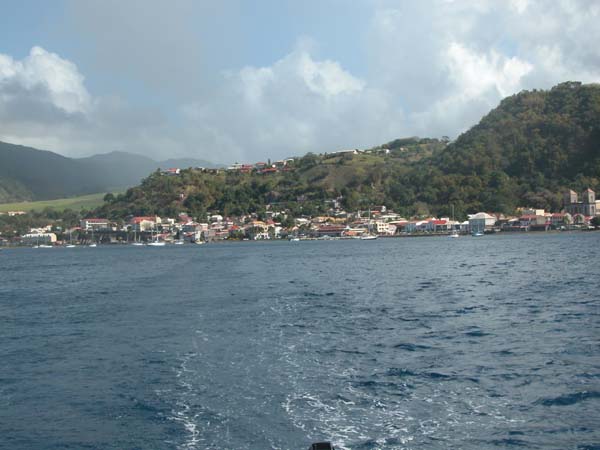 Leaving St. Pierre, Martinique after a one night anchorage. St. Pierre, the former capital of Martinique, was destroyed by a volcano in 1902. Though there was some warning, the tragedy killed 30,000 people. There is a good museum about the event which we would hope visit when we return.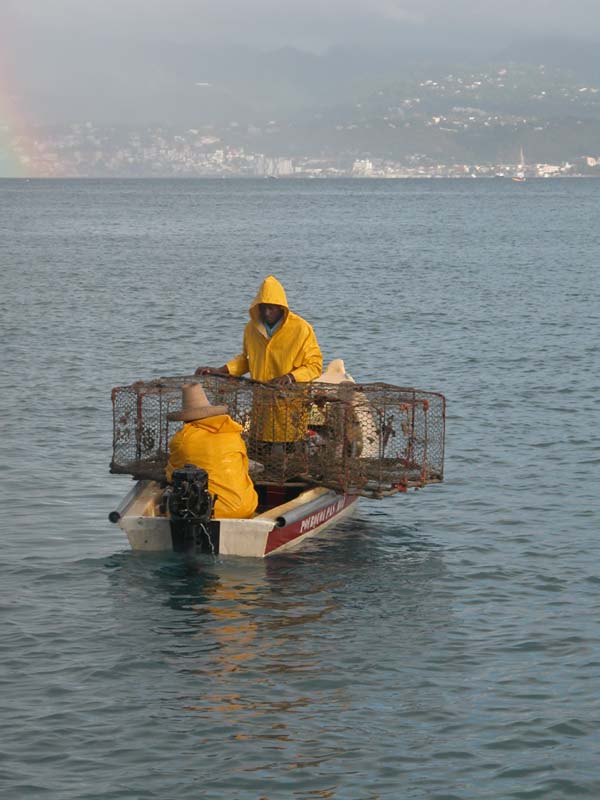 Rainy early morning in Anse Mitan.

Scuba fisherman checking the daily catch.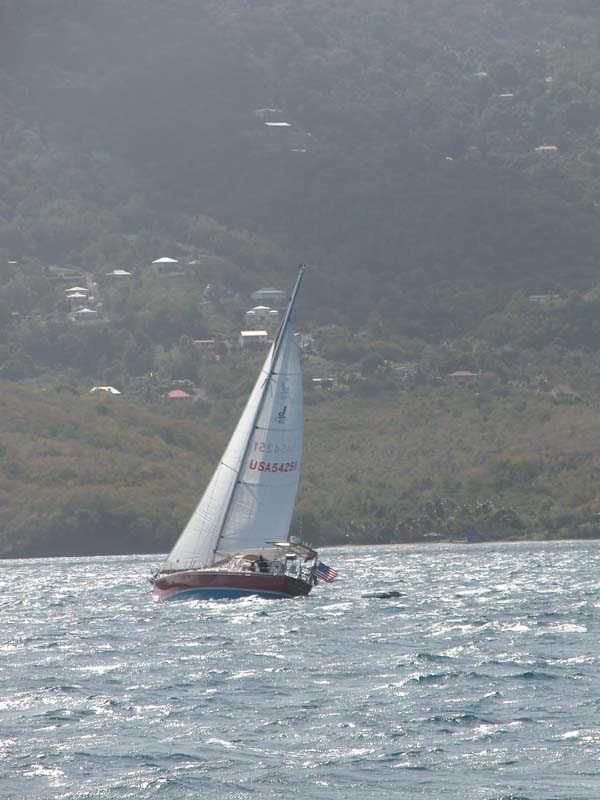 Eight Bells, reefed down and screaming into Anse Mitan.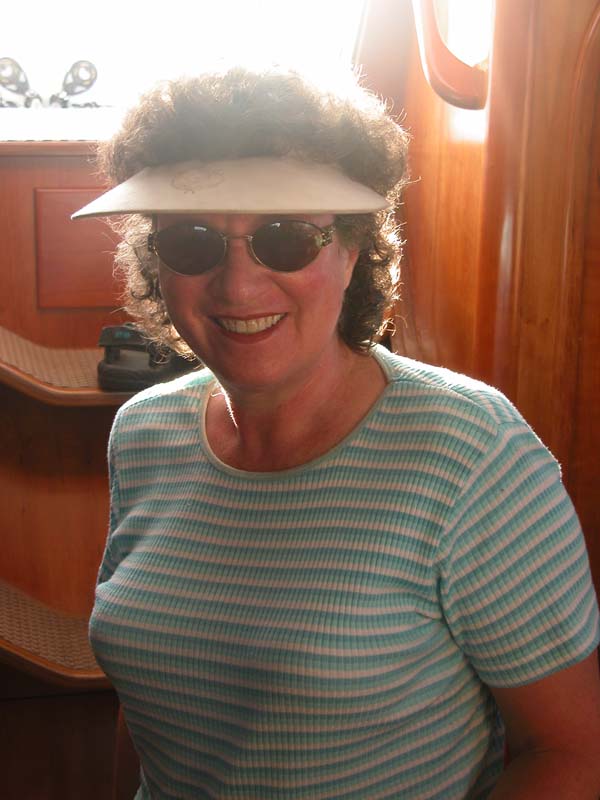 Mom, looking angelic.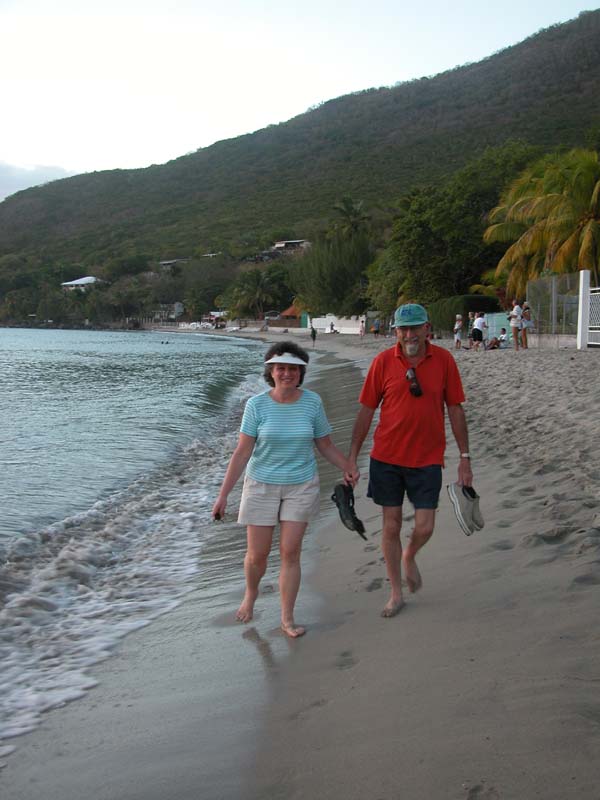 Parent's stroll on the beach, Anse Mitan.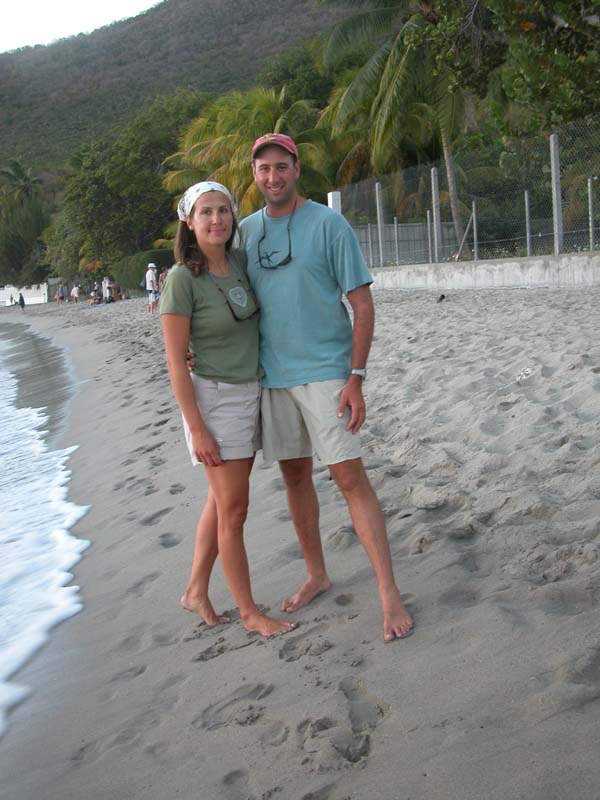 Posing for the cameras.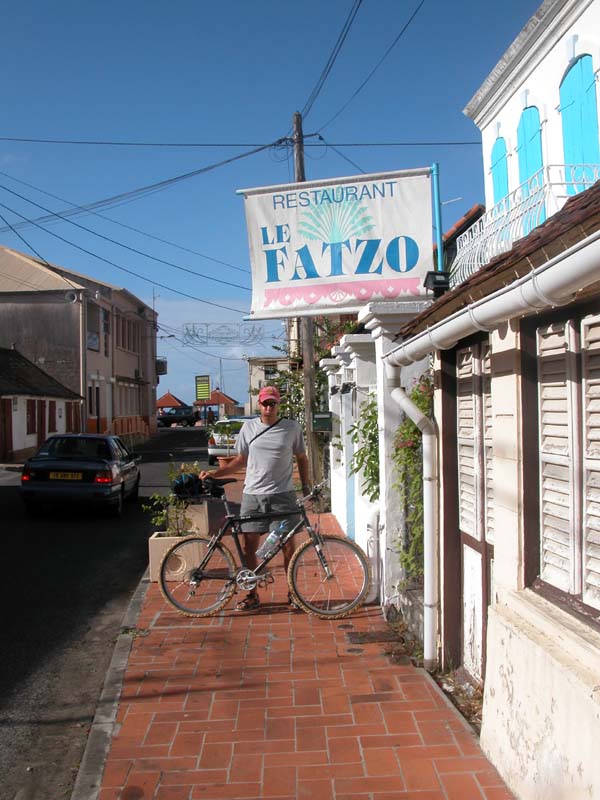 It's more than just a state of mind.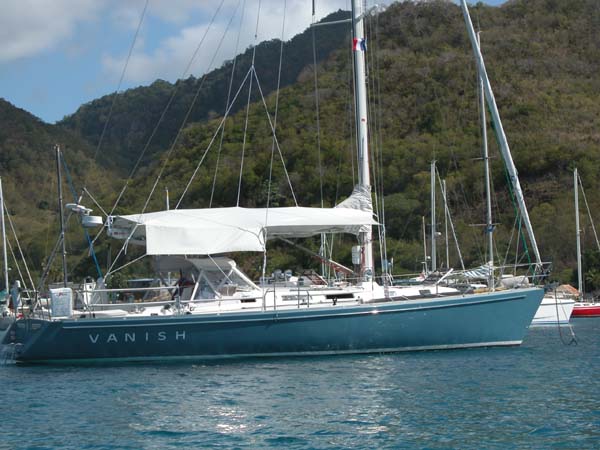 Awning up at Grand Anse D'Arlet.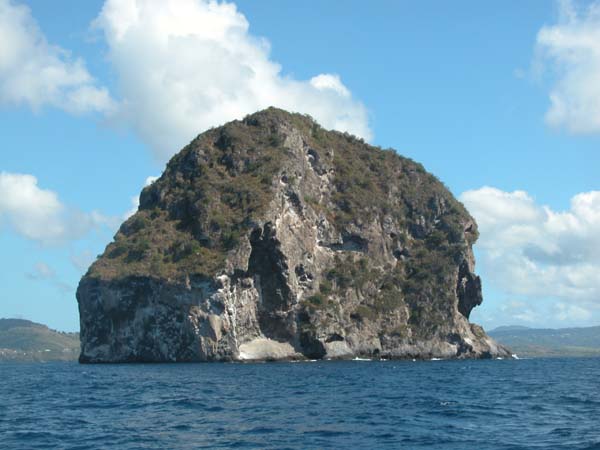 Rocks? Where? I don't see and rocks in our way? (Rocher du Diamant)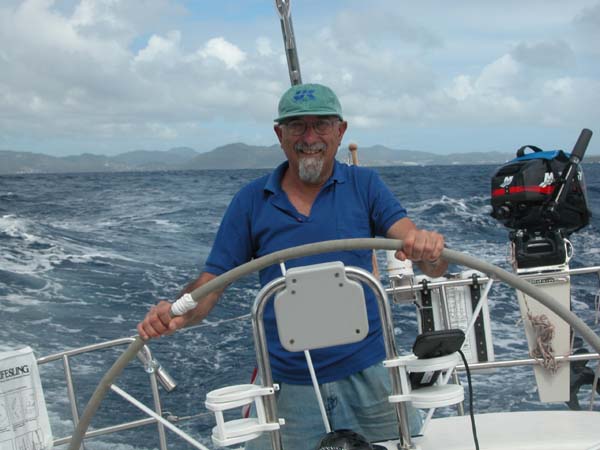 Dad steering us towards St. Lucia.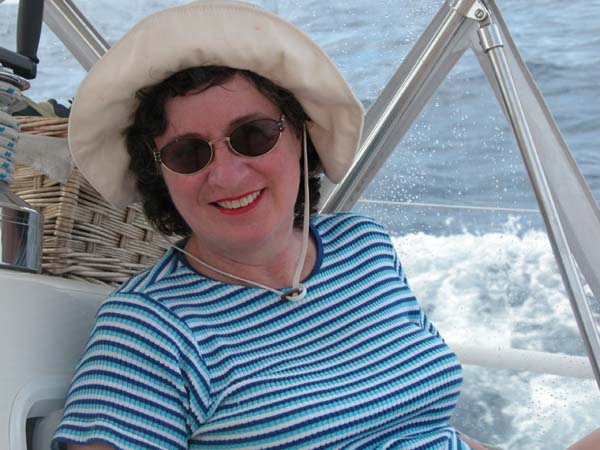 Mom playing passenger.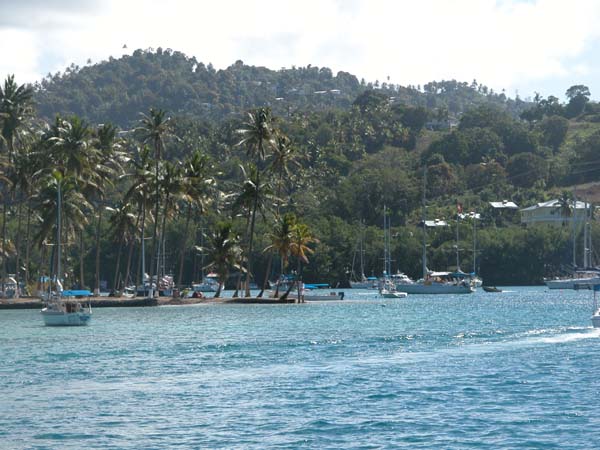 Entering Marigot Harbor, St. Lucia.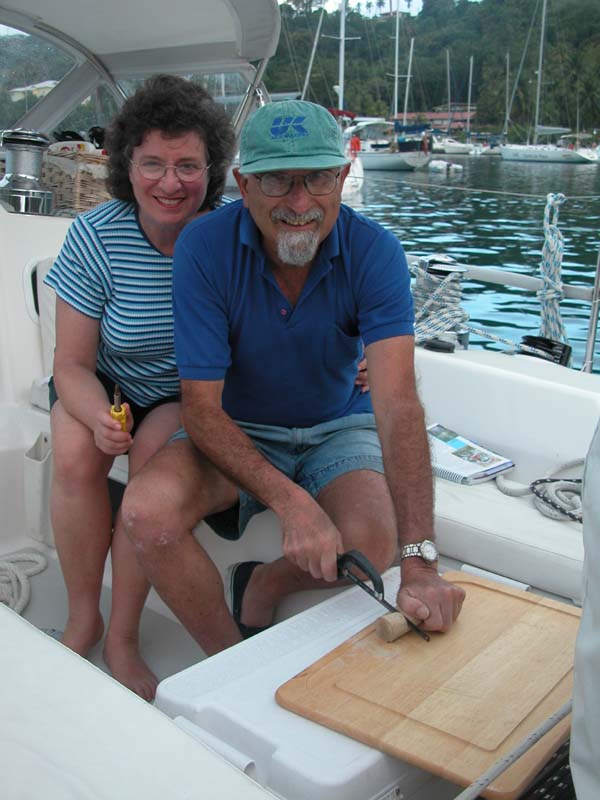 Haze's drain plug drown. Dad to the rescue builing a new plug.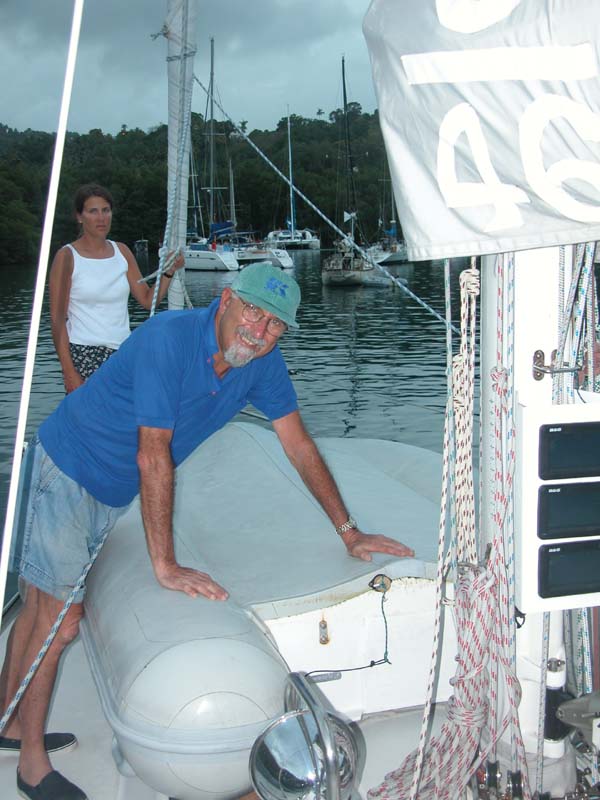 Installing the new plug.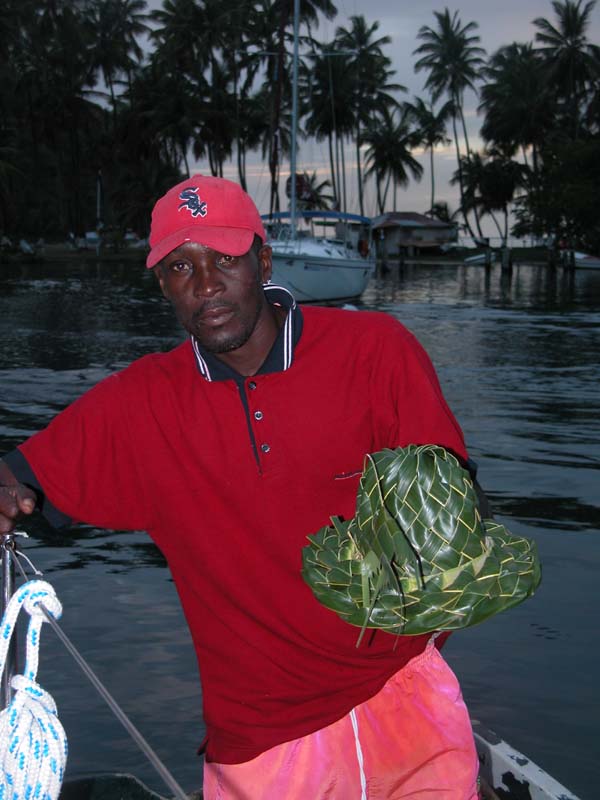 Roger with the hat he created from coconut palm trees for our nephew's birthday.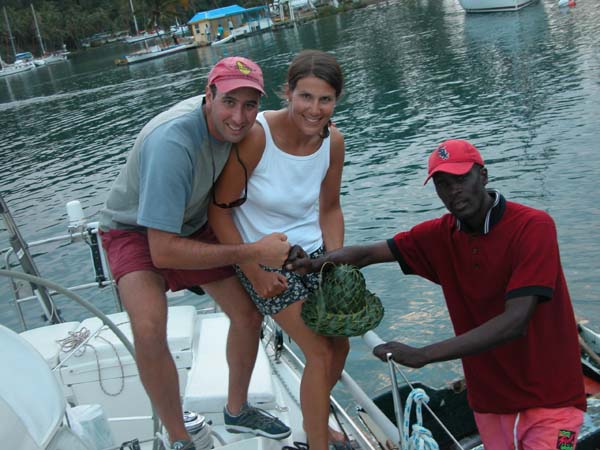 Roger, Cap'.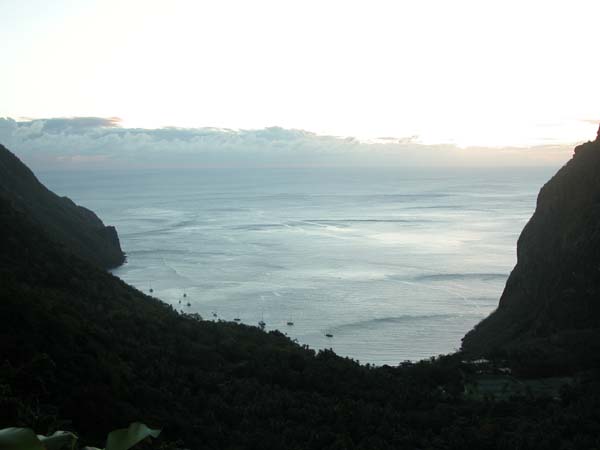 A beautiful sunset between the Piton's seen from Ladera hotel's Dasheene resturant.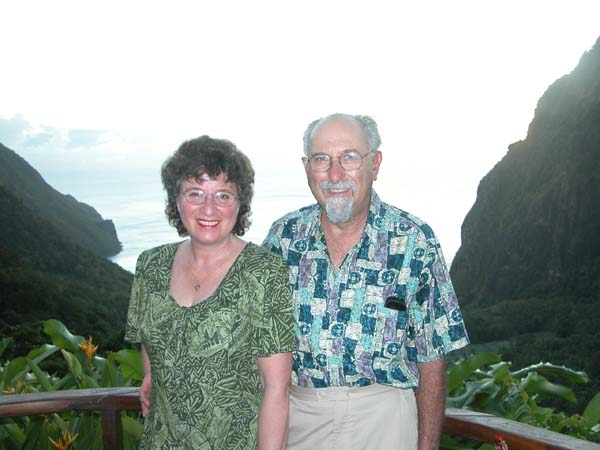 Mom's birthday dinner celebrated at Dasheene.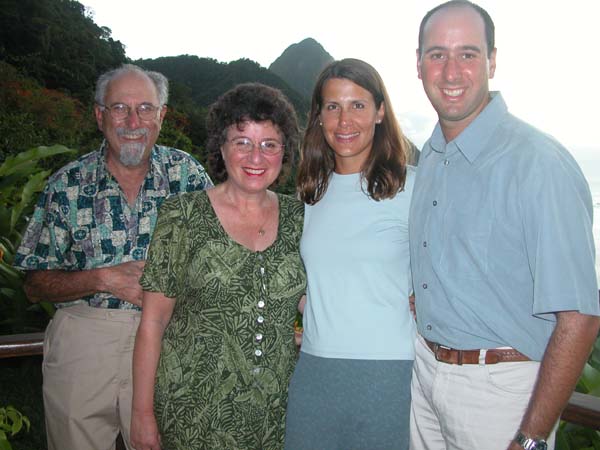 Happy Birthday to you, Happy Birthday to you, Happy Birthday dear Mom, Happy Birthday to you!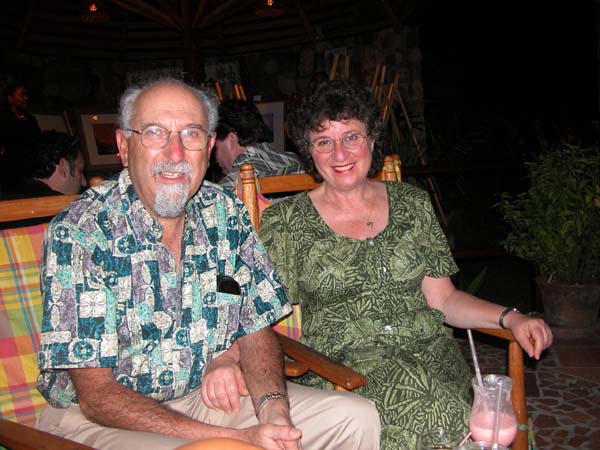 Nothing better than celebrating with some frothy drinks!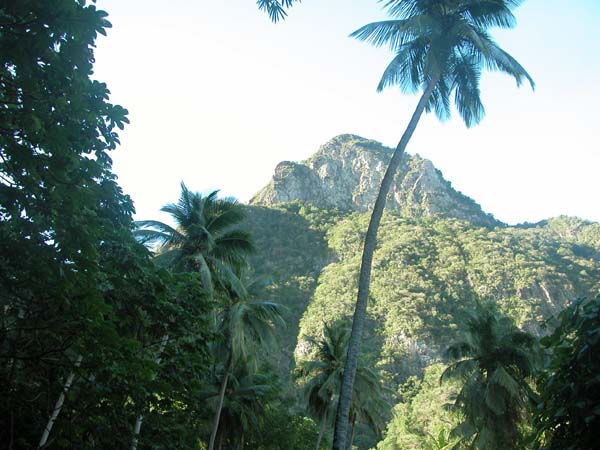 One of the Pitons from somewhere on land.

Carl, our professional soccer player / waterfall guide.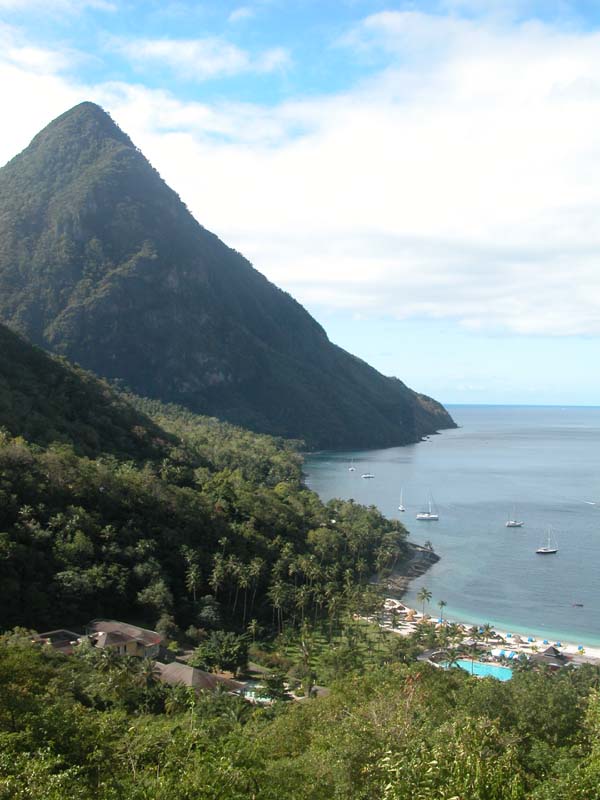 The Between the Pitons anchorage viewed from a vista at the Jalouise Hilton.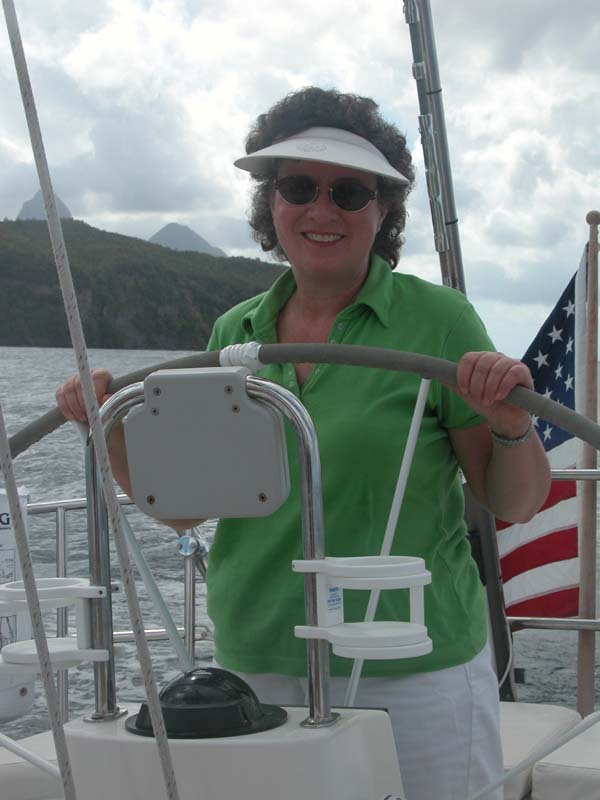 Mom at the helm.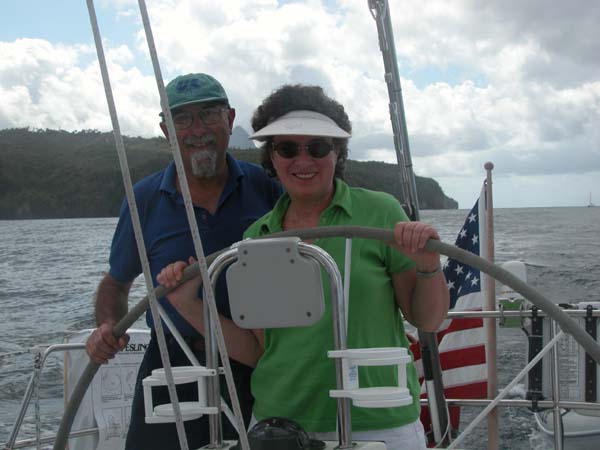 Mom and Dad at the helm.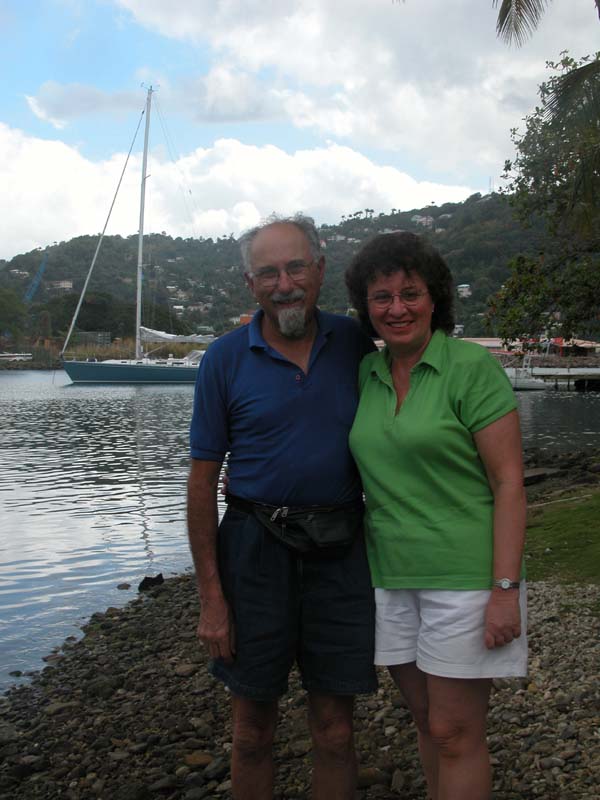 Goodbye lunch in Vigie, St. Lucia.