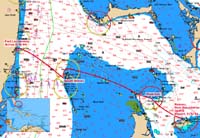 On our way to Nassau, we got a call on the VHF from some friends we had met in the BVI's who were sailing nearby. Keep It Simple, a J-42, was recently purchased by Peter and Melissa and they were sailing back to Sag Harbor, NY with their 6 month old son Jackson. When we tied up at a marina, we were also met by the Dutch family on Olive with whom we had sailed through some of the far Bahamas. When cruising for long periods of time, being met in port by familiar faces is the best.
Nassau is definitely the busiest, most populated place in the Bahamas. We went for one last dive, did some sightseeing, and had great sushi and conch salad. After a quick stop off Chub Cay, we sailed through some very shallow water (with intermittent coral heads abound) to Bimini. We decided to spend a day on land in Bimini, in search of bonefishing and good snorkeling. We will miss the crystal clear Bahamian waters!

Our first "city" in a while... Nassau, New Providence Island.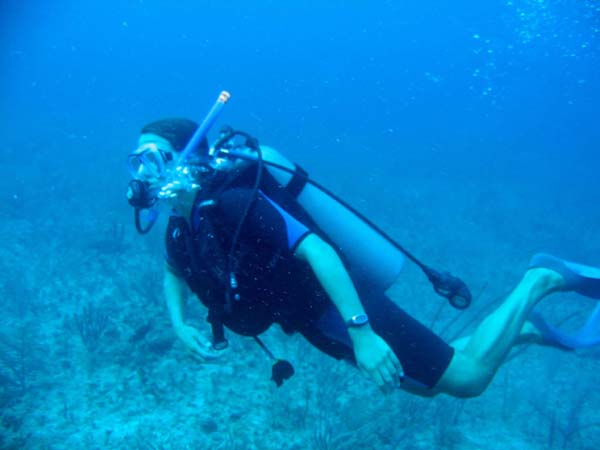 After checking out the land a bit, we decided to see what's under water.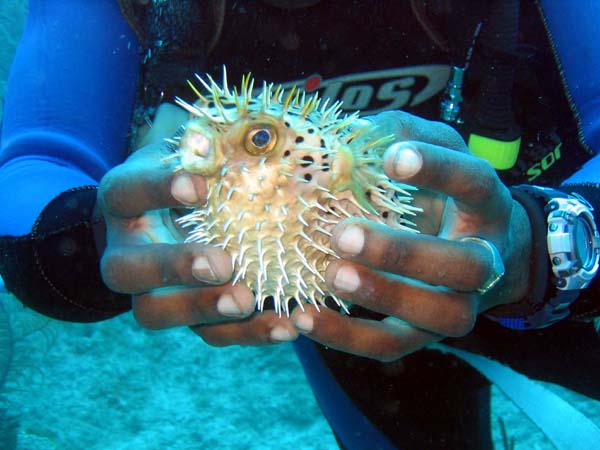 Our guide finds a cute looking puffer fish.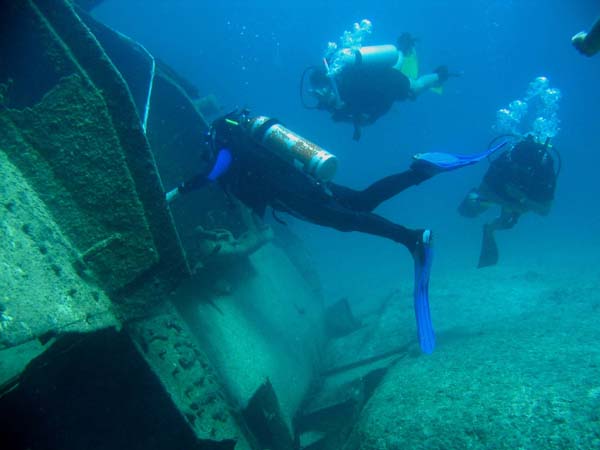 There's our group exploring a wreck from a previous hurricane.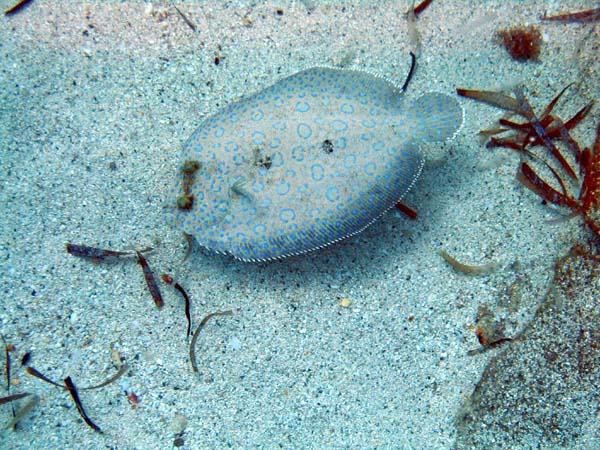 A flat fish blending right into the scenery.

Bill, sticking out of the scenery.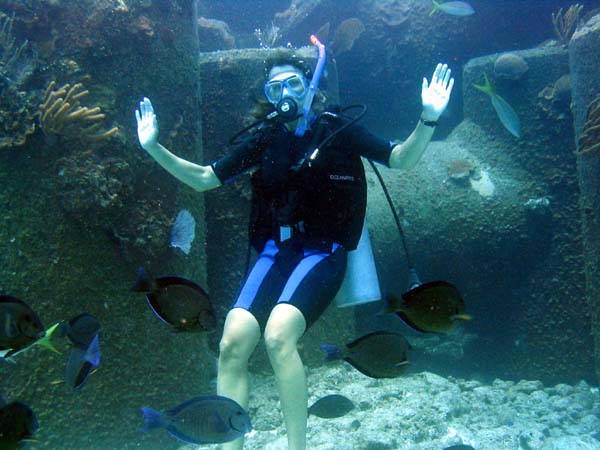 Renee posing by the picturesque breakwall dive site.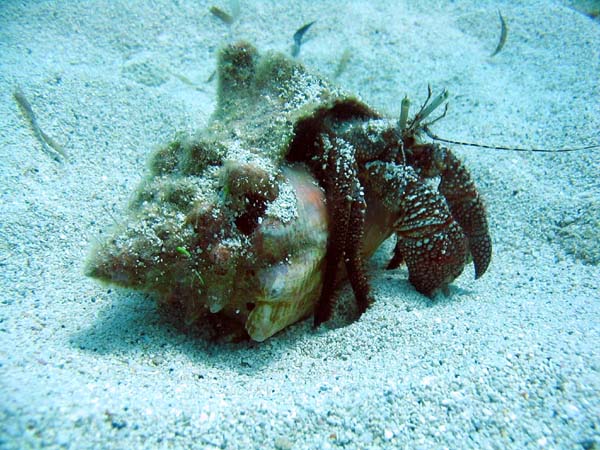 Crabcakes anyone?

The Olive kids enjoying the Atlantis Waterworld Aquarium.

View of the over-the-top hotel from under the sea.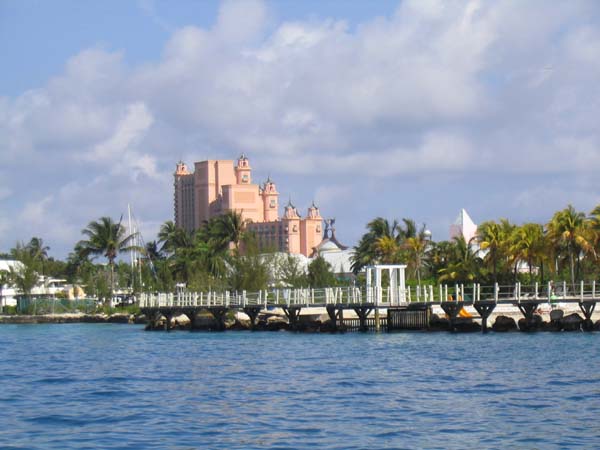 Atlantis in the distance as we get ready to depart Nassau.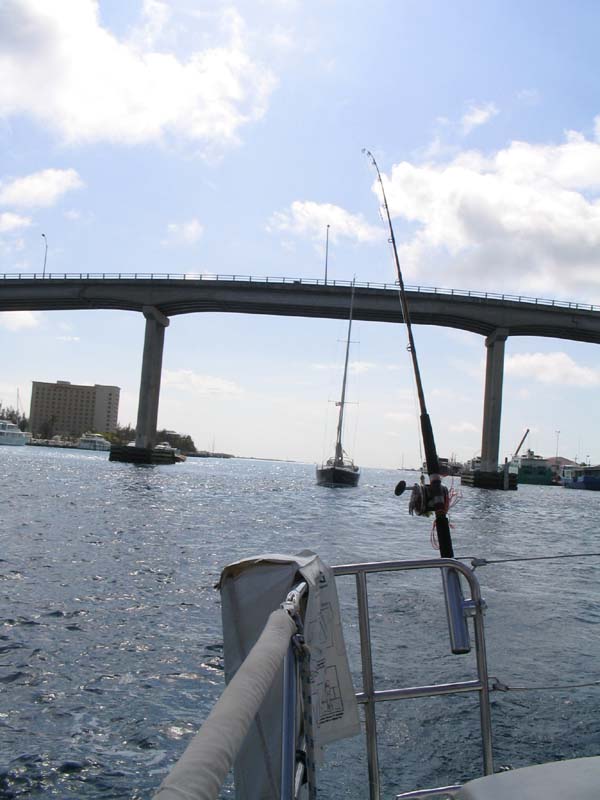 We had six inches of clearance under the bridge; we had just made it through and are looking back at our friends on Keep It Simple.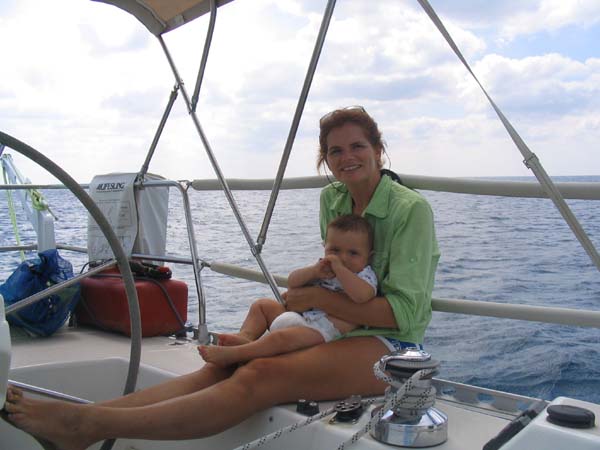 Melissa and Jackson from Keep It Simple right before a Bimini snorkel stop. Jackson's quite a sailor for a six month old!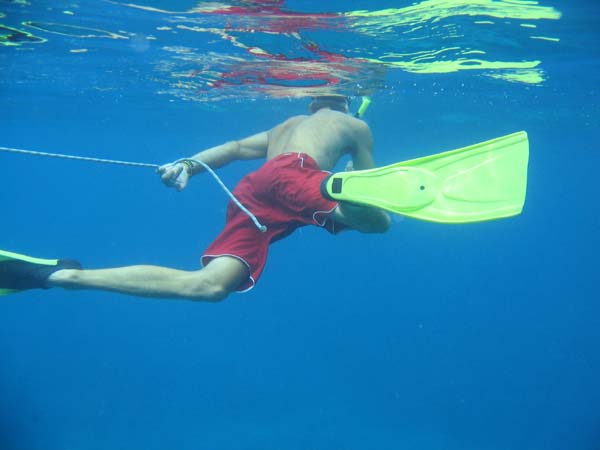 Don't let go!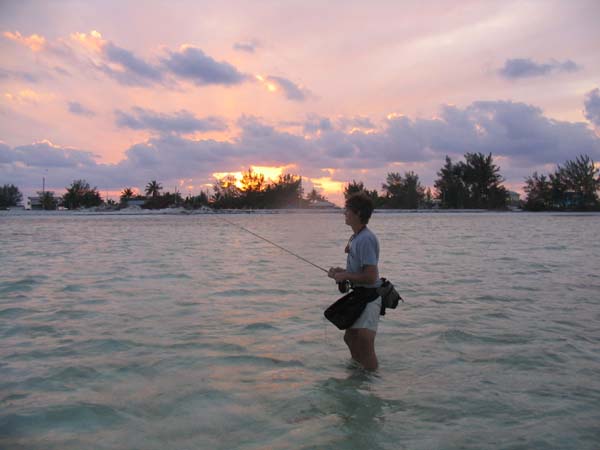 "Bonefish Jackson" friend of Peter and Melissa from KIS getting Bill hooked on bonefishing.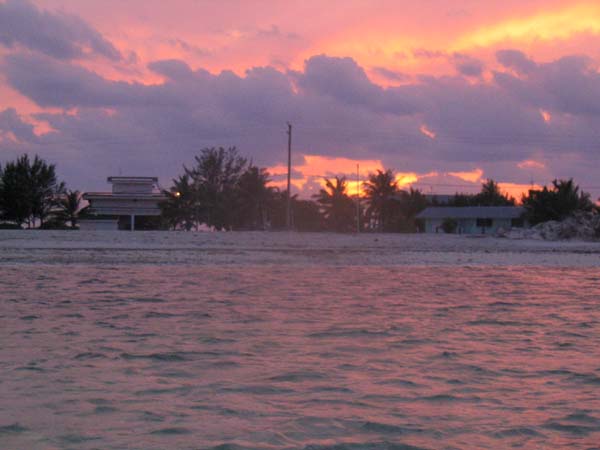 What a sunset for our last night cruising!