Cruising the Bahamas with Vanish's 7 and 1/2 foot draft kept things interesting. We had great wind which made for fast reach/broad reach sailing. Renee's "rule of thumb" was that if our speed becomes greater than our depth, we need to take some action! The far Bahamas were the most remote places we found in the entire Caribbean - so many islands and so few people. We went through the islands fairly quickly, but still managed to get the "outer island experience".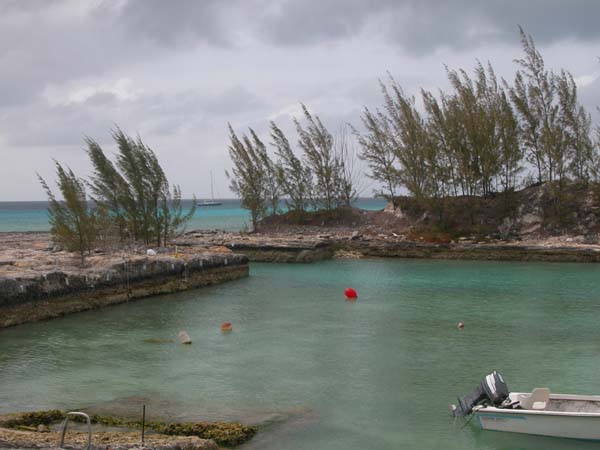 Landrail Point, Crooked Island - small harbor cut in the rock.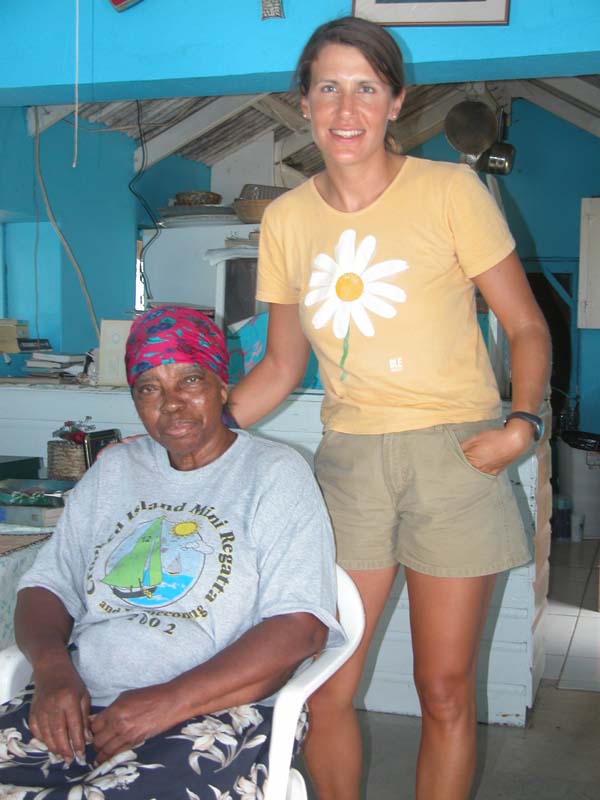 Marina Gibson has been running Gibson's Lunch room on Crooked Island for over 40 years, and she has the stories and friends to prove it.

Clarence Town, Long Island, population 125. We pulled into the Flying Fish Marina here for a night - mainly to get fuel. We were able to get out - at high tide, bumping our way around a sand bar . . .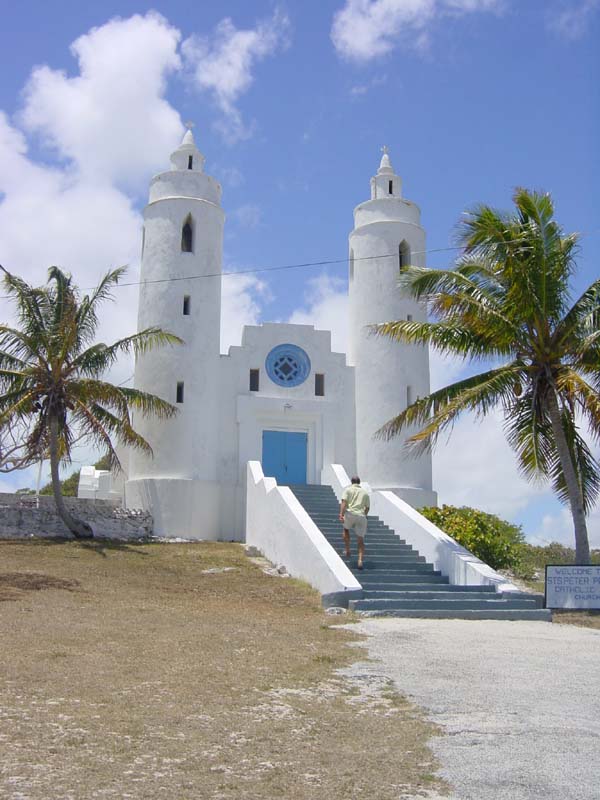 Lex from Olive seeking religion in Clarence Town.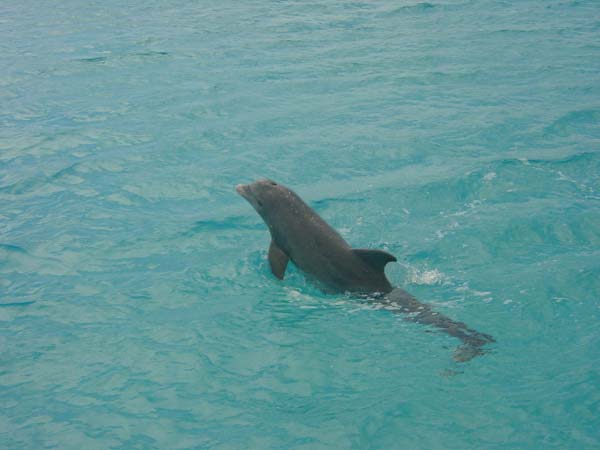 A dolphin swam up to the boat while we were anchored at Conception Island (an uninhabited Bahamian National Park)!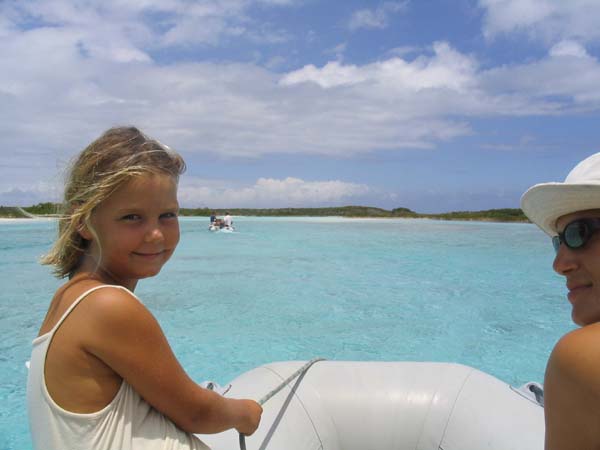 We took a dinghy ride with the Olives into the inland creeks and marshes on Conception Island where there were reported to be lots of rare sea turtles (we didn't really see any).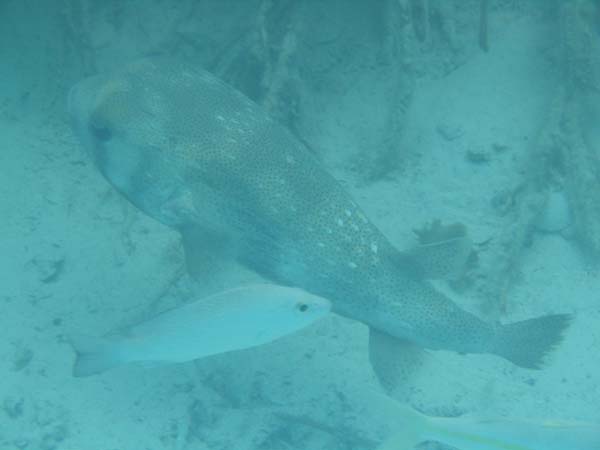 Photo taken from above the water.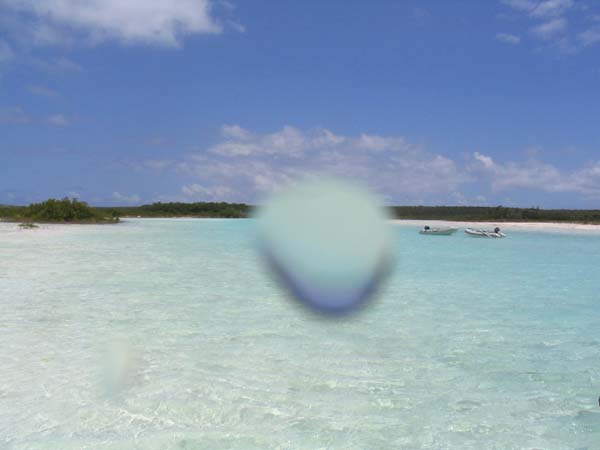 Gotta love the waterproof camera case.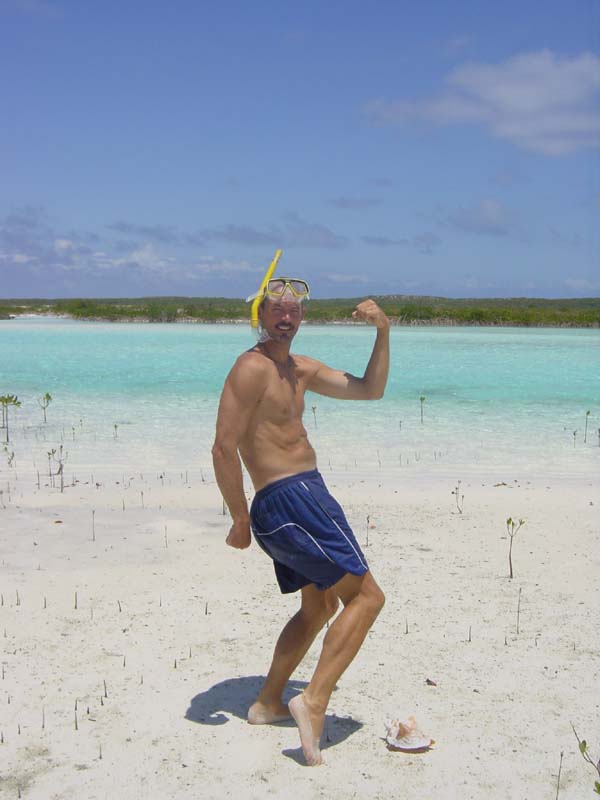 Lex flexing his muscle.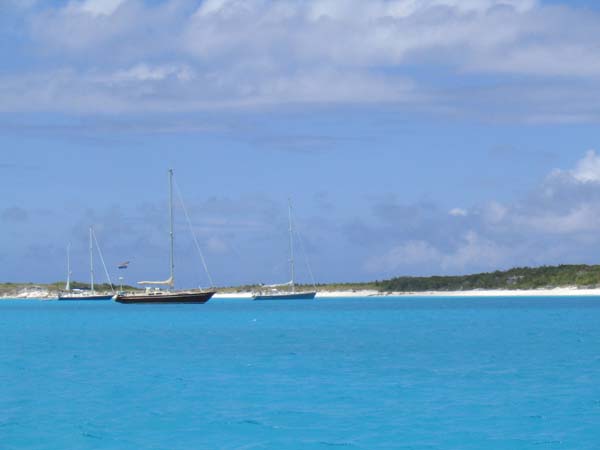 At anchor off Conception.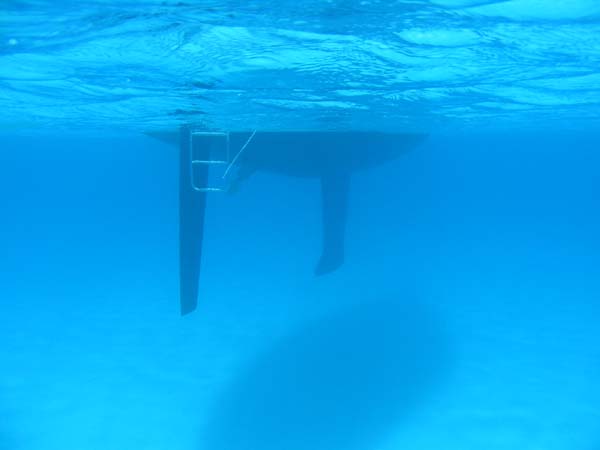 Vanish from under very clear water.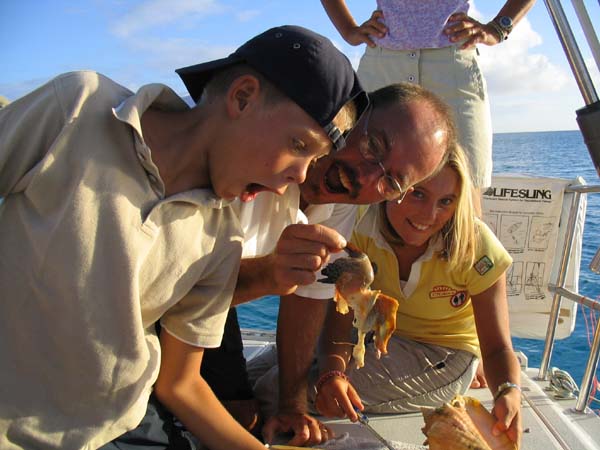 Fresh conch anyone?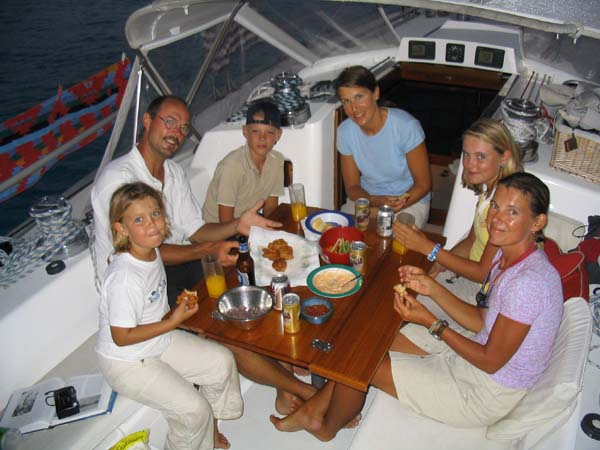 Fresh conch fritter, perhaps? Renee with the "Olives" from Holland a/k/a Lex and Judith Reif and their children Elouise (13), Lukas (10) and Marijne (8).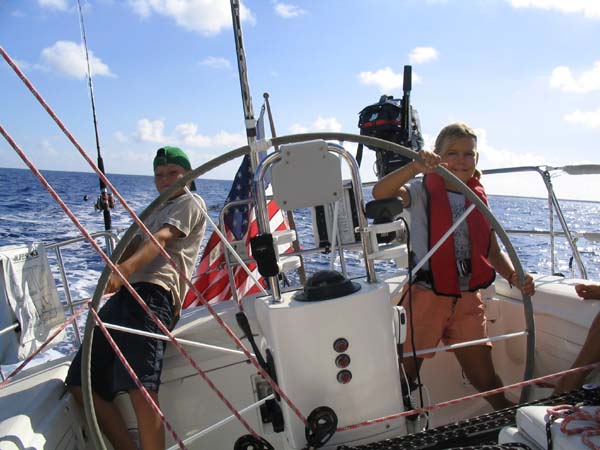 The little Olives sailed with us on Vanish to Georgetown.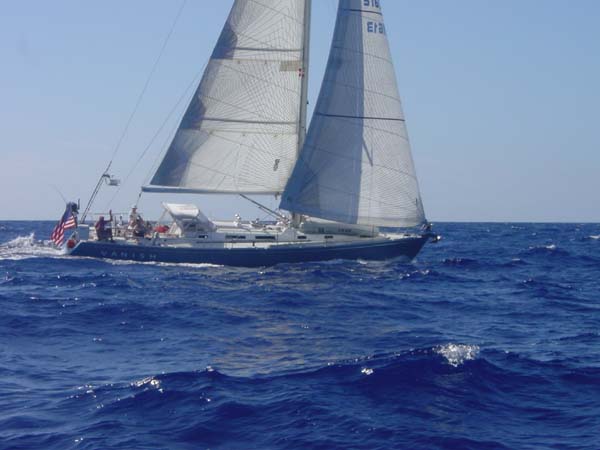 Vanish under sail en route to Georgetown on Great Exuma Island.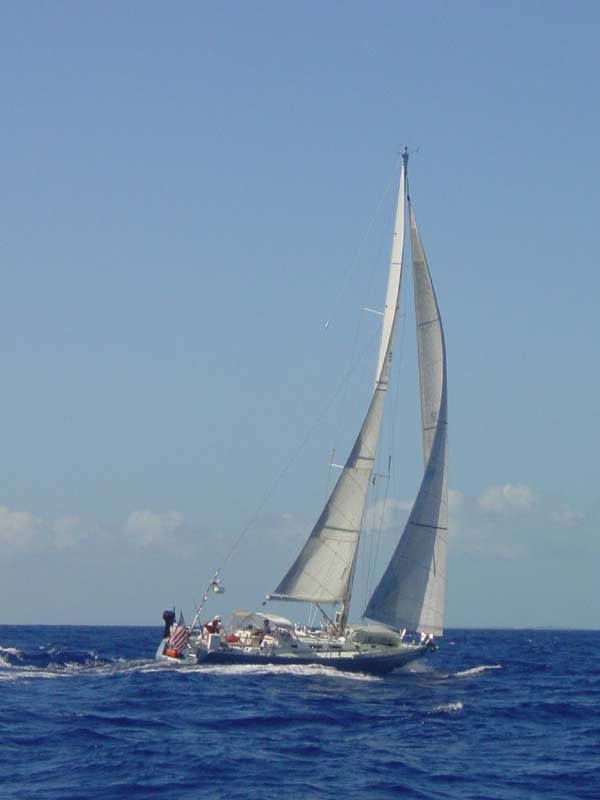 Sailing away.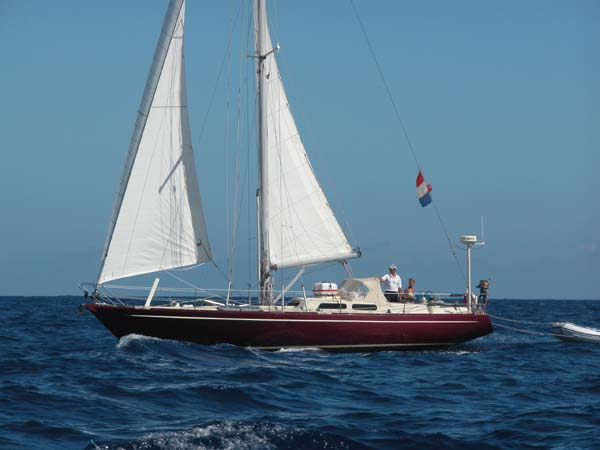 The Olive under sail.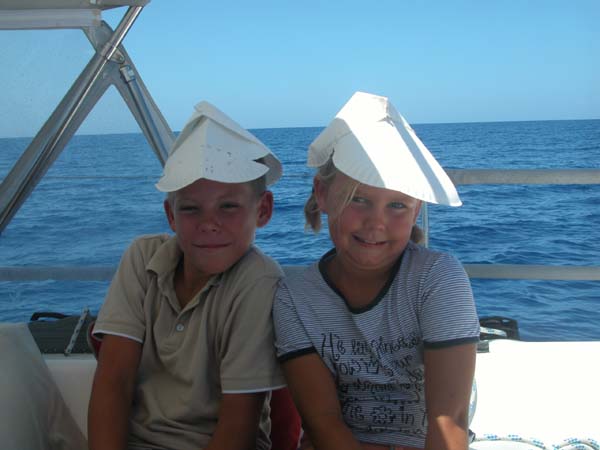 Lukas and Marijne made paper boats (and hats) from their lunch plates.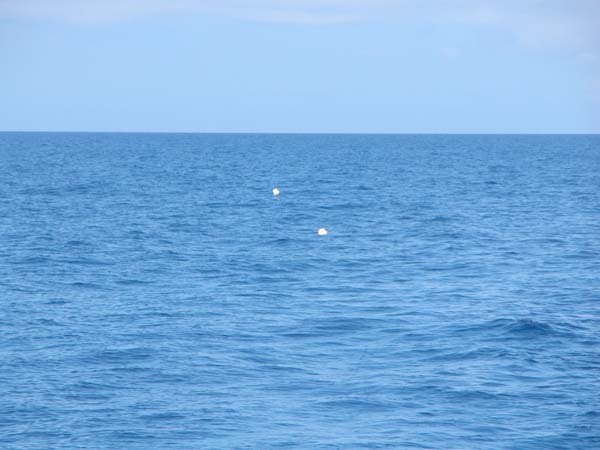 The paperboats "Brownie" and "Speedy" racing away.

Bill hooked one more dorado in Exuma Sound!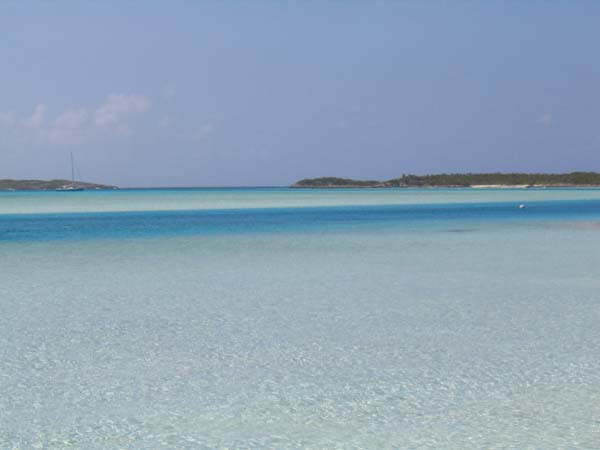 Moored at Wanderick Wells, park headquarters of the "Exuma Cays Land and Sea Park"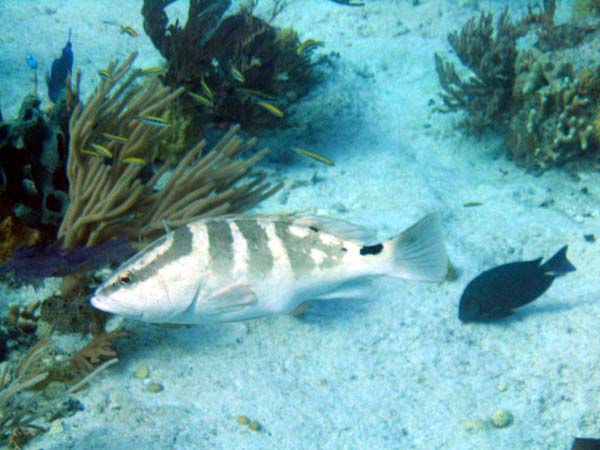 A Nassua Grouper - the snorkeling at Exuma Park was probably the best in the Caribbean. Until a big shark scared Renee out of the water for a while.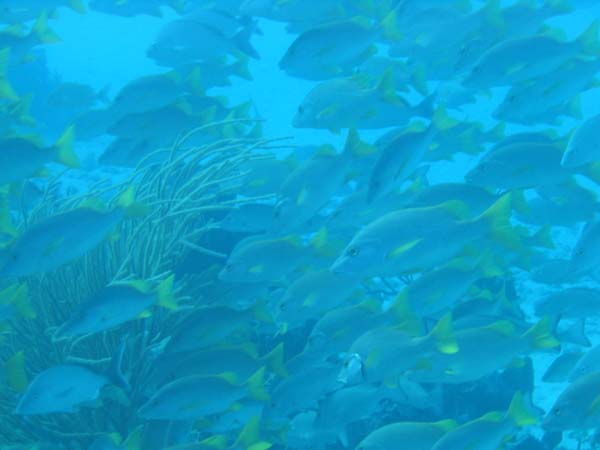 Fish everywhere.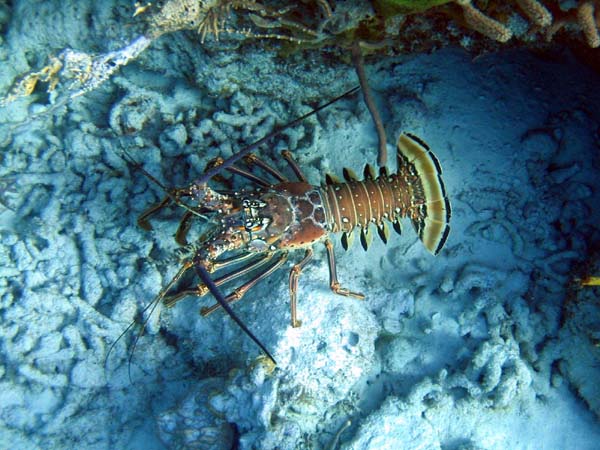 Definitely the biggest lobsters were in the park . . .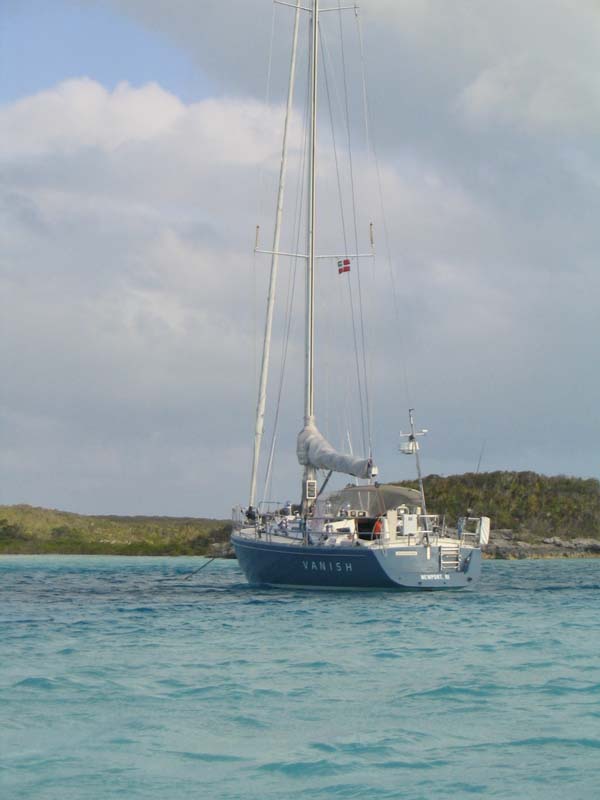 Although we were assured that we had enough water to get to the park mooring, we found that we needed to wait until high tide.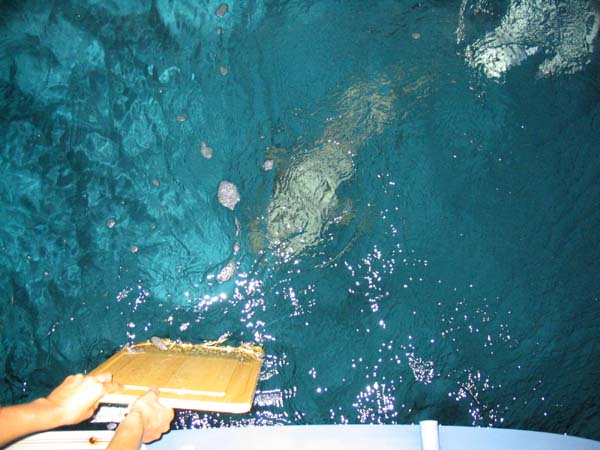 A small shark off the stern of the boat after Bill cleaned his dorado and threw the head and guts over. Guess we're done swimming for the day.