April '04: Spanish Virgin Islands, Puerto Rico, Dominican Republic and Turks and Caicos
After leaving the USVI's, we came to realize just how many miles we had to sail to get back to Boston and started to pick up the pace. We enjoyed cruising the Spanish Virgins, part of Puerto Rico, and then went fairly quickly along the south coast of Puerto Rico. Crossing the infamous Mona passage to the Dominican Republic, we had calm waters and a pleasant downwind overnight passage. The Dominican Republic was beautiful, but too large to really explore in our short stay in Samana. We made the 240 mile sail to Provo in the Turks and Caicos in less favorable weather. The wind had really picked up by the time we arrived in Provo, which was not ideal for their world famous diving, but at least Vanish was securely anchored in port.

A beach day along the Spanish Virgin Island Culebra's (part of Puerto Rico) south coast.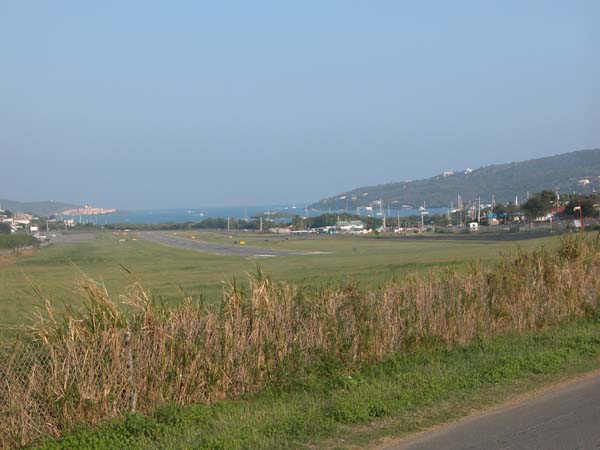 Culebra airfield, where we had to go to for customs.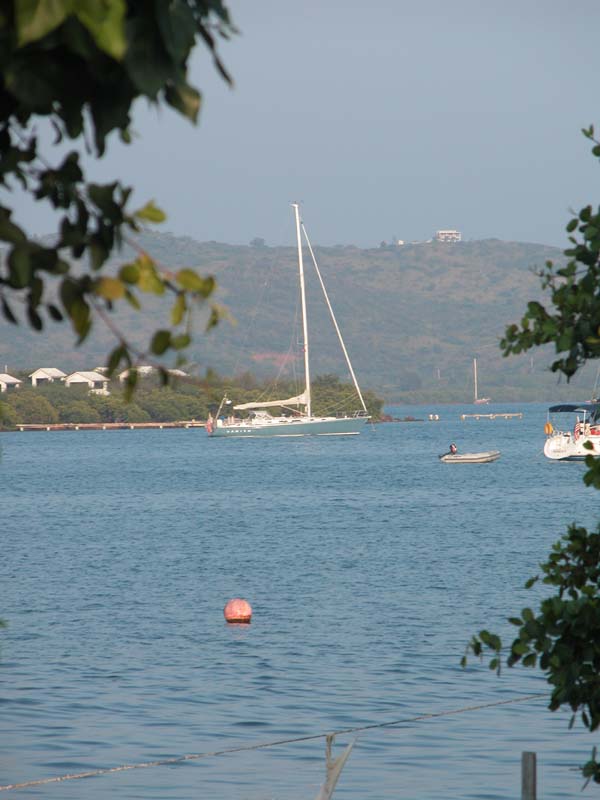 Vanish in protected bay of Culebra.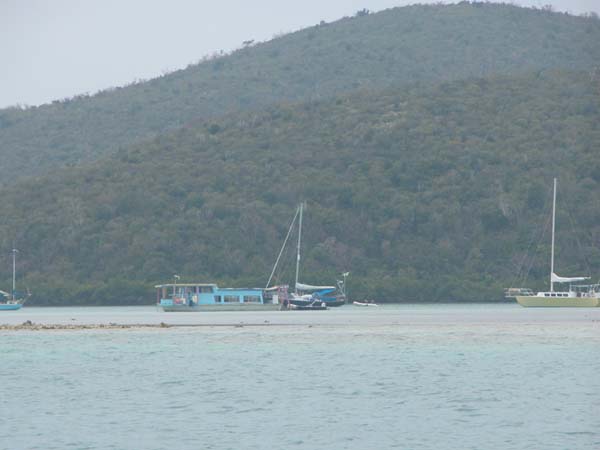 Home of a character Bill met at the local watering hole.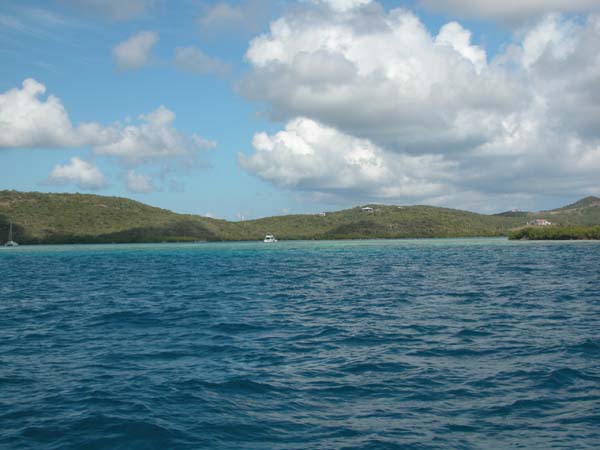 Picture perfect day off of Culebra as we went on a snorkel tour around part of the island.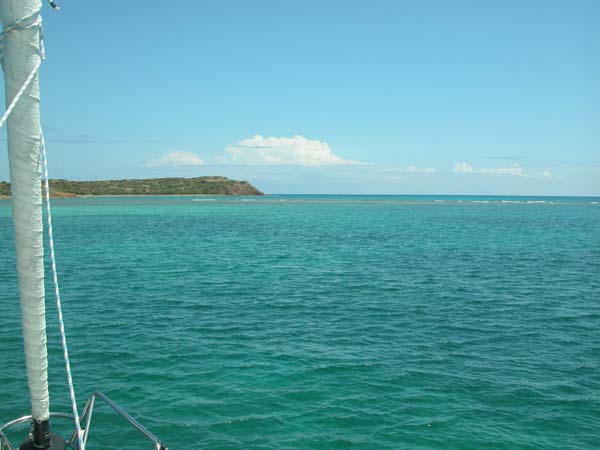 Our stop for the night at Salinas del Sur, Vieques. The entire island was used by the US Navy for military exercises. We could see remnants of tanks on the hills.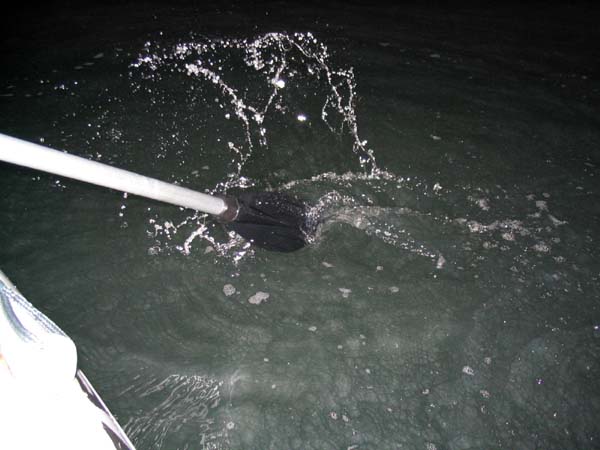 A night trip on Haze to Puerto Negro, one of a couple of breeding ground for marine bio-luminescence. Trails could be seen on fish swimming through the water, and the water would glow with each splash. Unfortunately it is very difficult to photograph.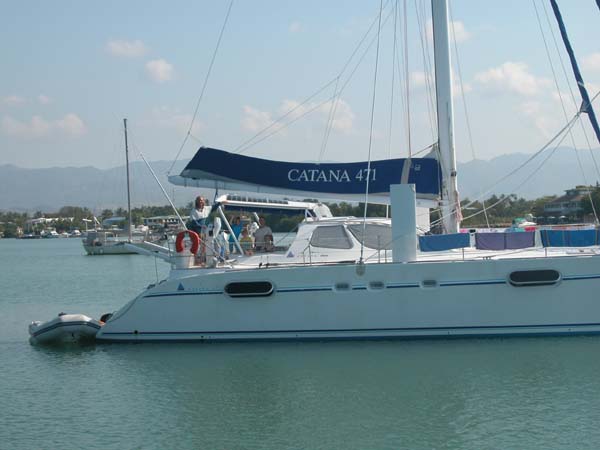 American cruising family we met at Salinas, our first stop along the south coast of Puerto Rico.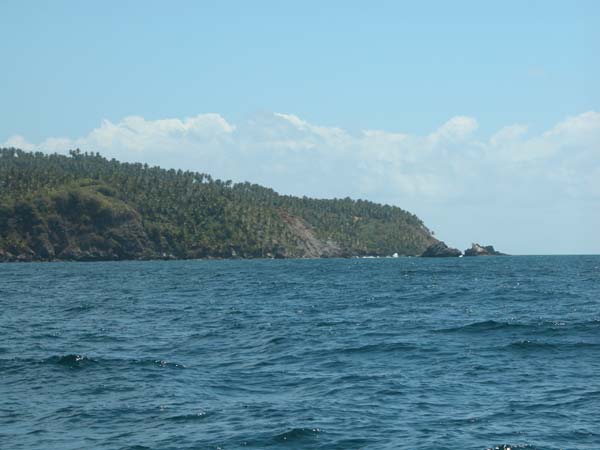 After a fast night through the Mona Passage, we arrive in La Samana on the northwest coast of the Dominican Republic. The peninsula was unique in that its hills are covered with palm trees.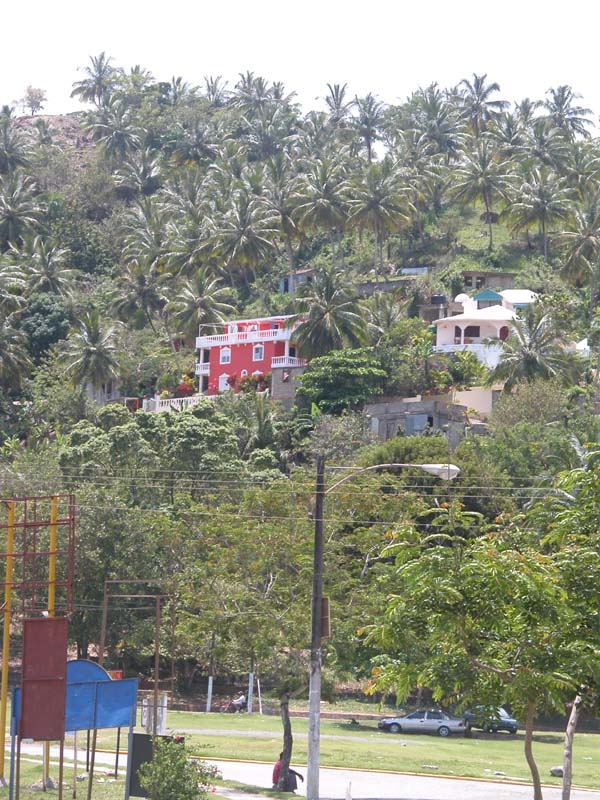 Up the hillside in the town of La Samana.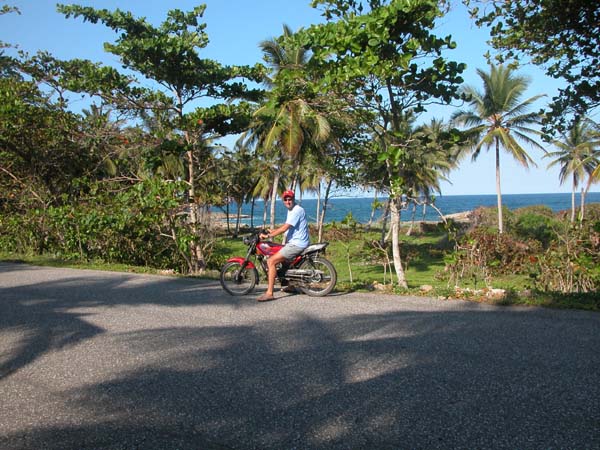 What better to do than rent a moto for $15 from a guy on the street!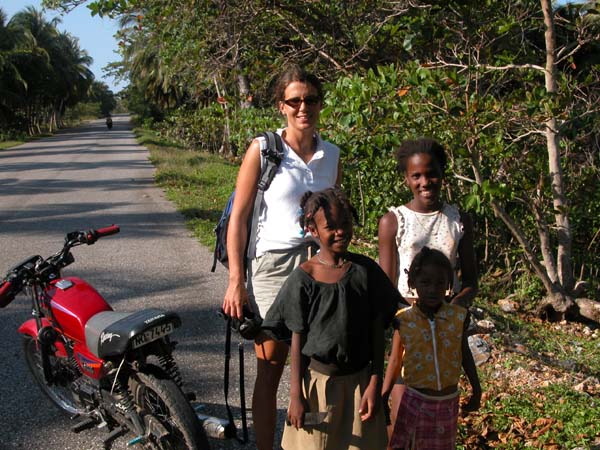 Local kids along the way.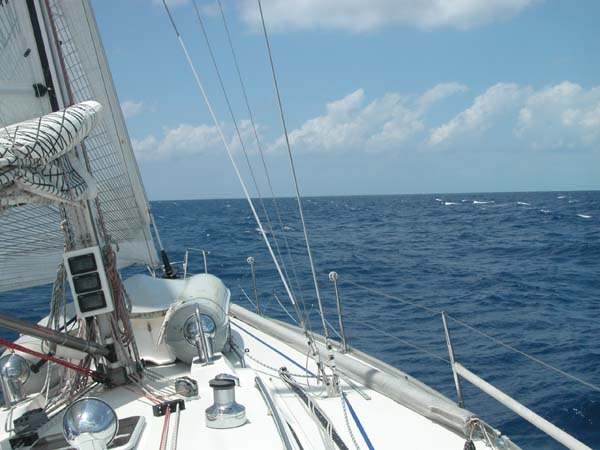 With a few weather systems coming through, we choose a window and leave the Dominican Republic enroute to the Turks & Caicos 240 miles away. After a rough but fast day and night passage, we finally start to approach the Caicos bank. You can see the banks miles away by the turquoise sky on the horizon.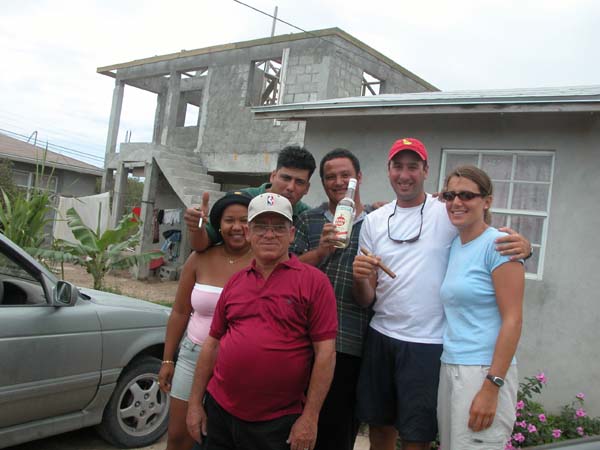 Venturing ashore at Sapadillo Bay, Provo Turks & Caicos we are met by some locals originally from Cuba. The give us a lift to town and an impromptu tour of the island with a stop at their home for some genuine Cuban Rum and Cigars!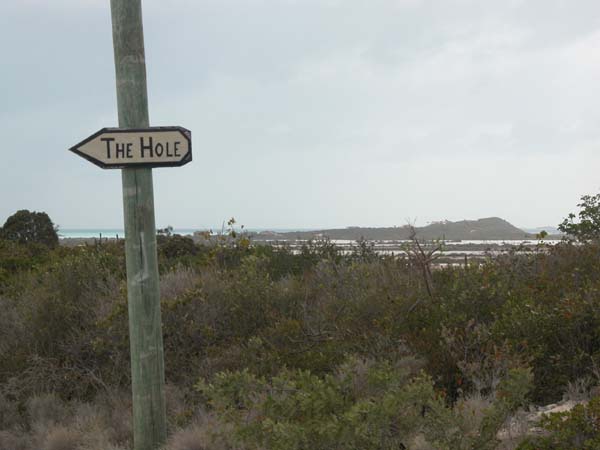 No trip to the Turks & Caicos is complete without visiting The Hole.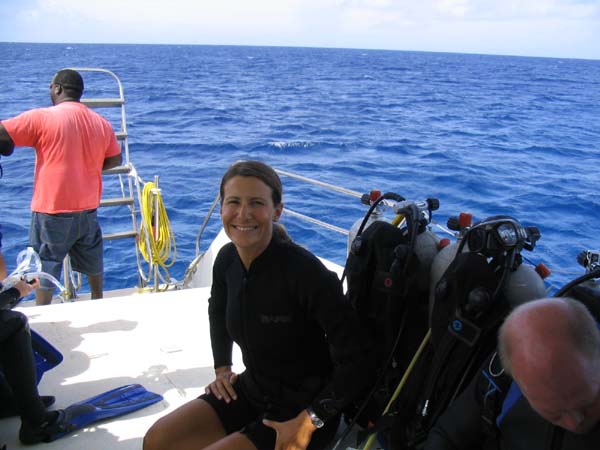 Preparing to dive the Caicos bank wall out by French Key.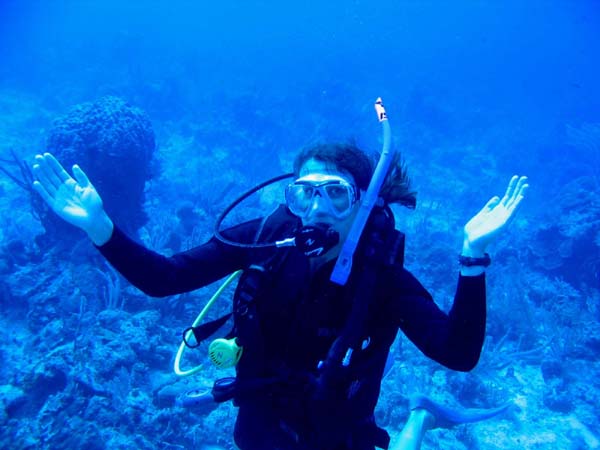 Hello Fishies!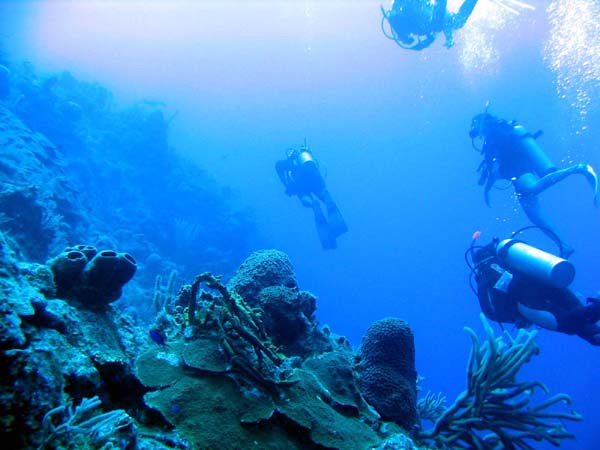 Drifting along the wall.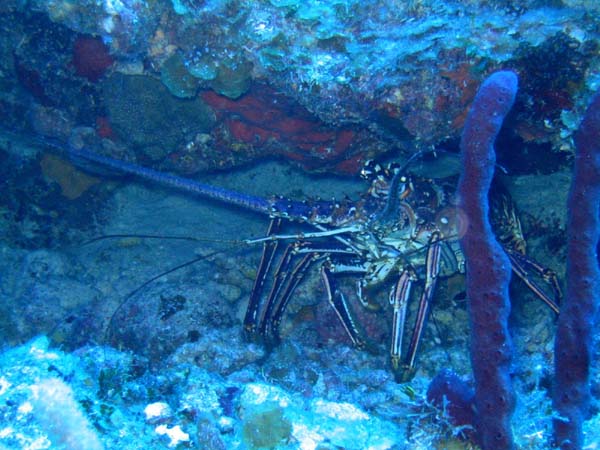 Larry the Lobster.

Gary the Grouper.