Jan.'04: Nevis to St. Martin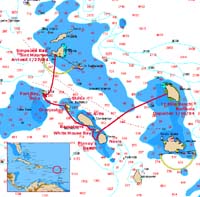 We spent several days in Nevis with Carol and Peter from Eight Bells showing us around. Carol once ran a hotel on the island, and was a great host. Then, since we didn't stop last winter, we did a short sail to St. Kitts. There we rented a car for a day, hiked and went scuba diving. Next, another previously undiscovered island - Statia. Statia is much quieter than St. Kitts, or St. Martin for sure, also with great hiking and diving. On Statia we ran into some old friends on Athos, and met some new friends who were diving instructors on Saba. We all sailed to Saba for a great dive at the islands famous 3rd Encounter!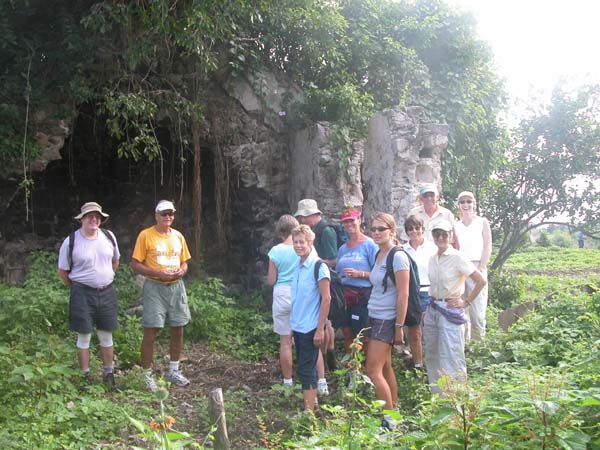 Hiking on Nevis with Peter and Carol's friends - a hiking group called the Social Climbers.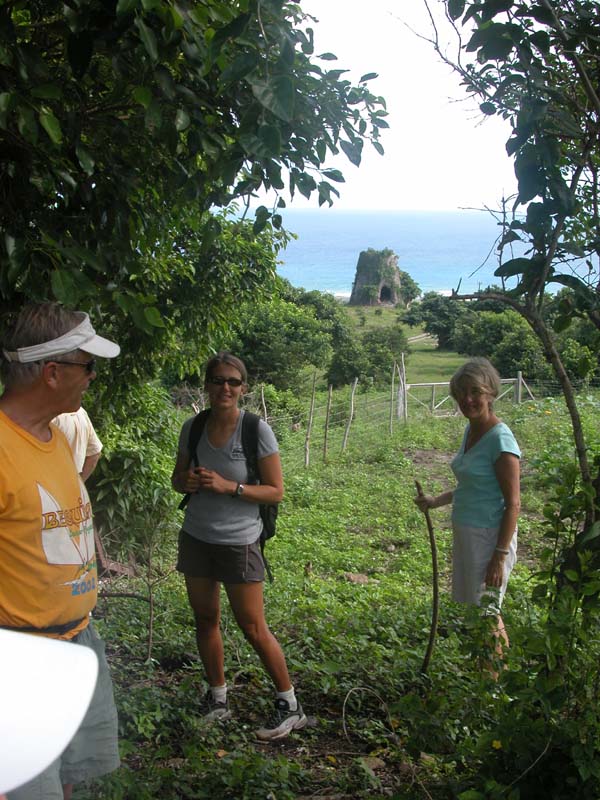 Historic sugar mill and estate as explained by British historians in the group.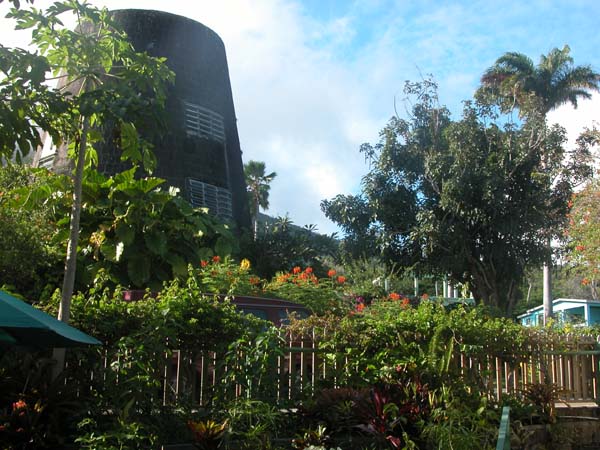 We rode our bikes around the entire island, and stopped for a needed lunch break at the lovely Golden Rock Plantation, where there's another historic sugar mill, and a great lobster salad.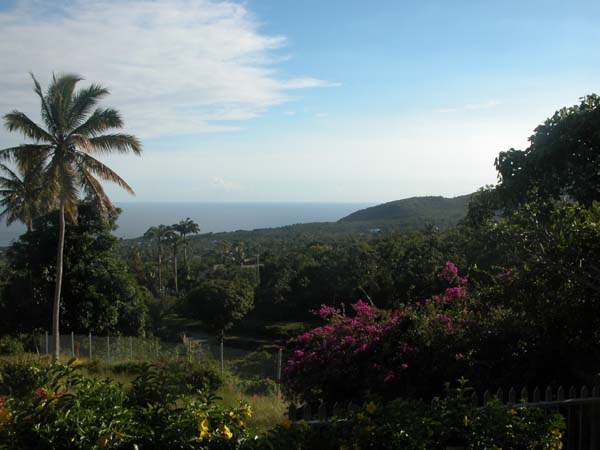 View from Golden Rock.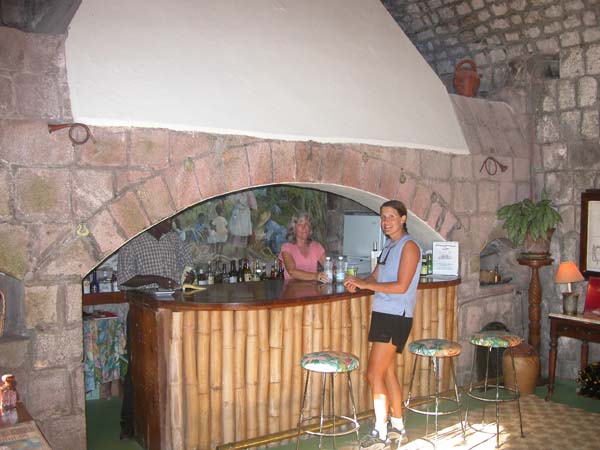 Interior of the sugar mill has been made into a bar. At the bar Pam, a friend of Carol's, owns and runs the Golden Rock.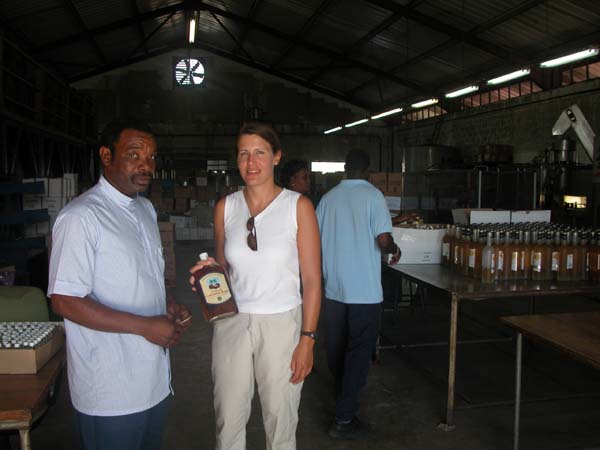 Rum distillery in St. Kitts. Our taxi driver gave us an impromptu tour including a free bottle of rum. A nice welcome to the island.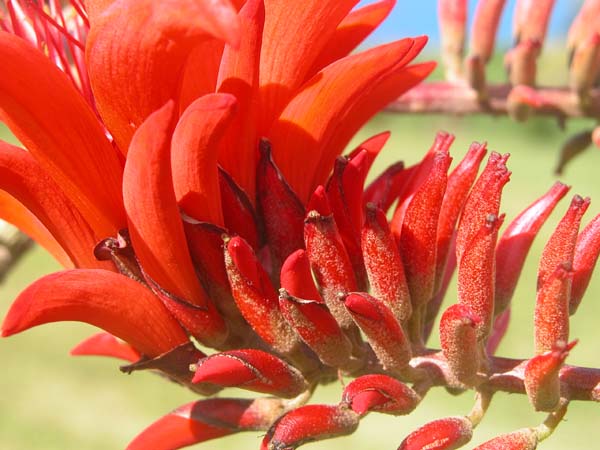 Colors of the Caribbean up close.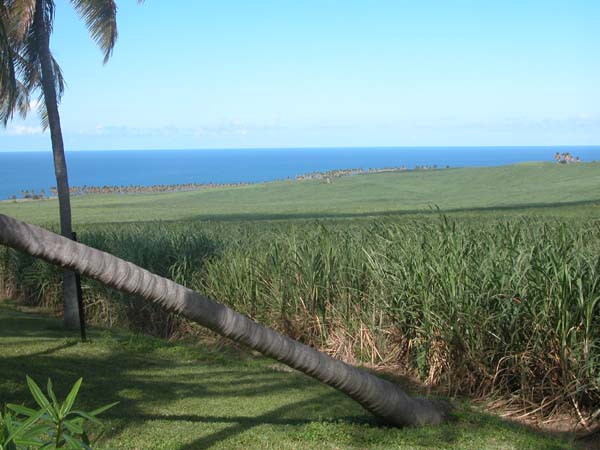 Sugar cane growing on St. Kitts. One of the only islands that still produce sugar cane.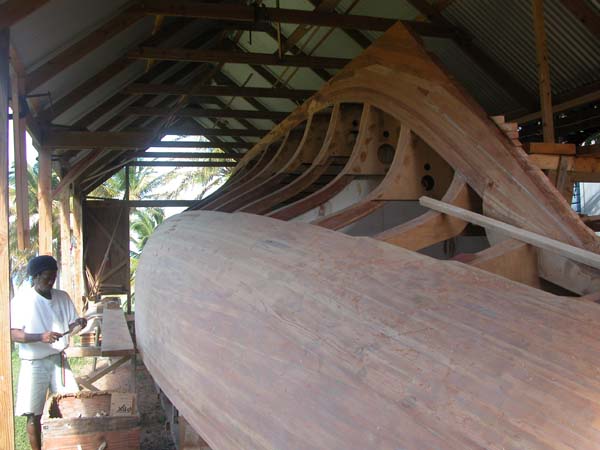 Replica of a classic 1930's ketch being built on an old St. Kitts' plantation.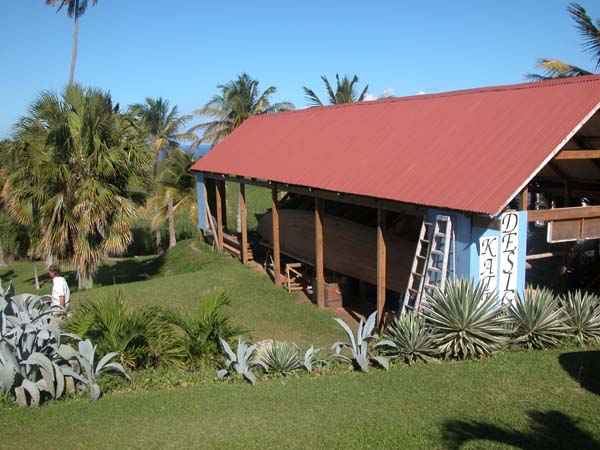 Artist's studio and boat yard on Rawlins Plantation, St. Kitts.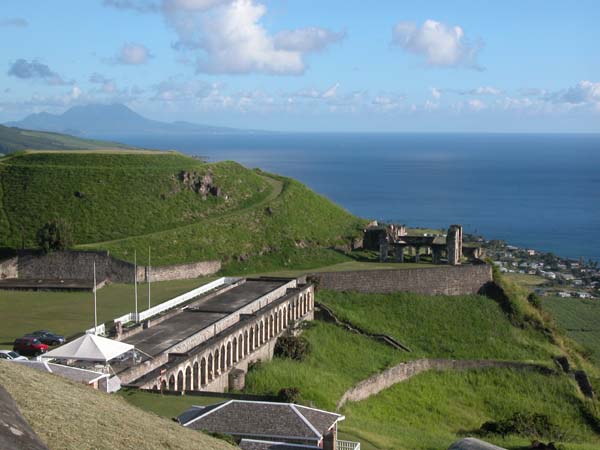 Brimstone Hill on St. Kitts.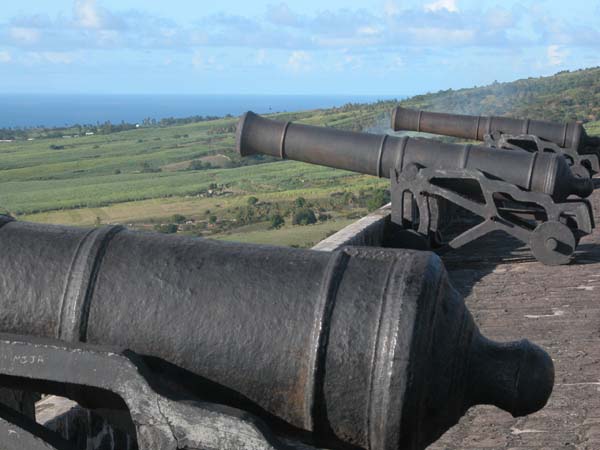 Called the "Gibraltar of the West"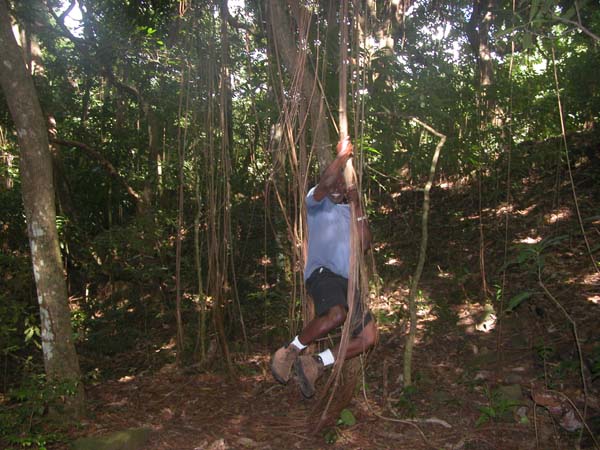 Yeah, we've seen this trick before . . . (hiking guide who took us on a short walk when we had wanted to climb up the volcano in St. Kitts).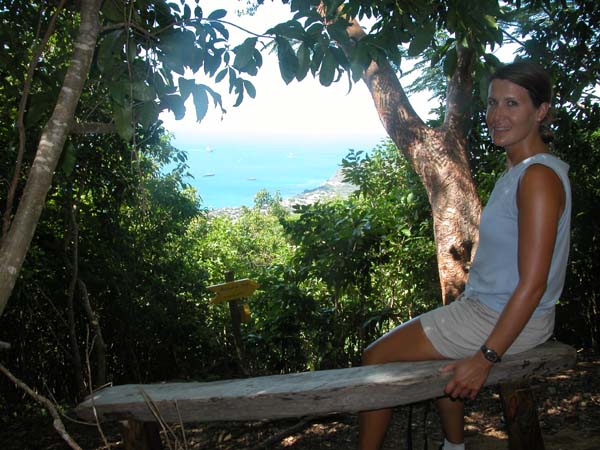 View of St. Eustatius' ("Statia") harbor from the mountain.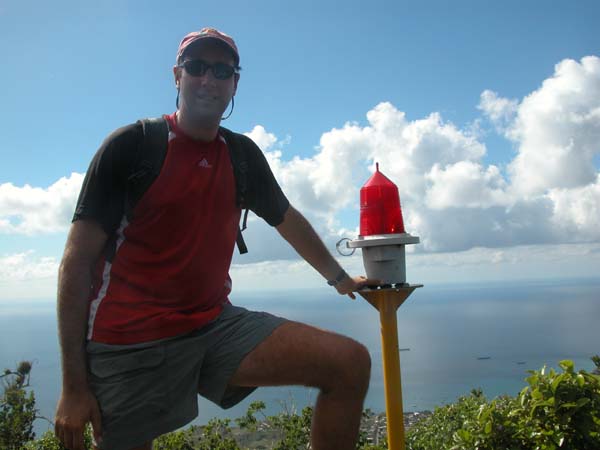 We made it to the top, after getting off the trail a few times in the crater of the old volcano.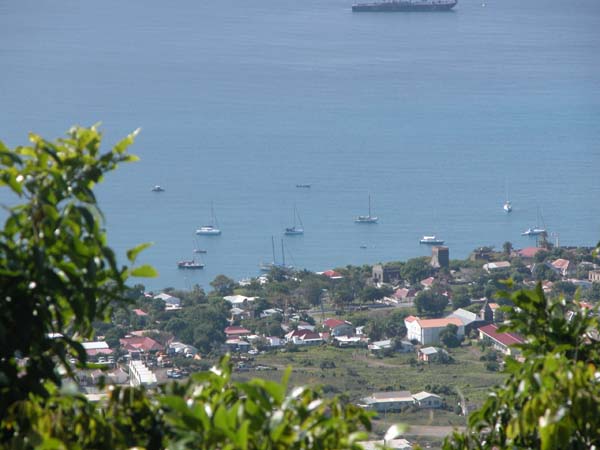 Vanish in the harbor.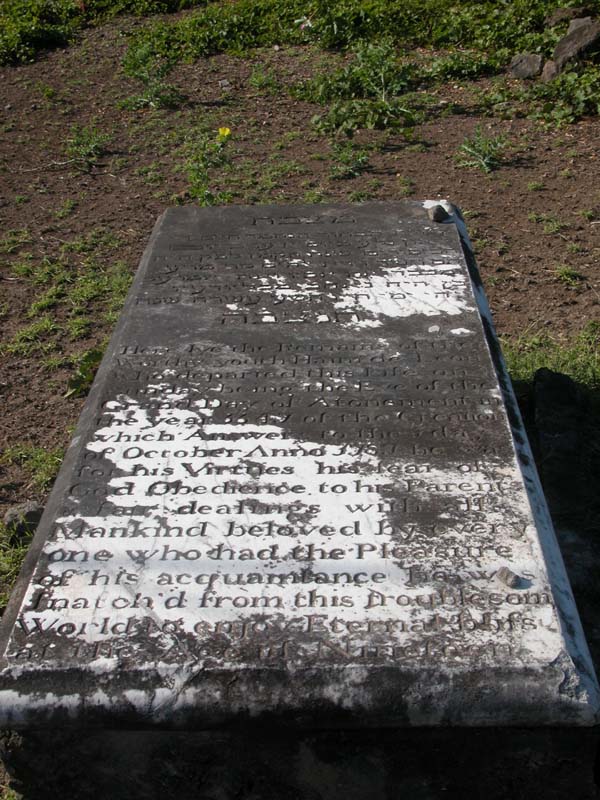 Jewish cemetery ruins on Statia.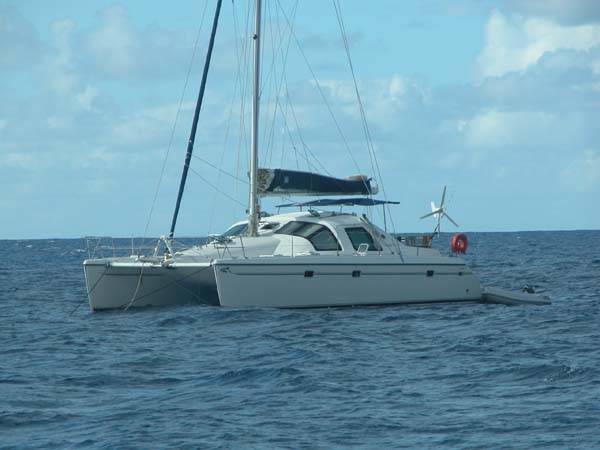 Athos, with John and Suzie, arrives in Statia!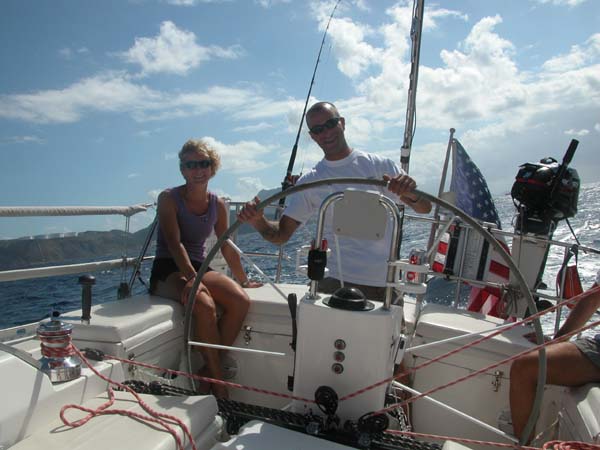 Hester and Marco, dive instructors from Saba, who we met in Statia, join us for the sail back to Saba. And Athos follows.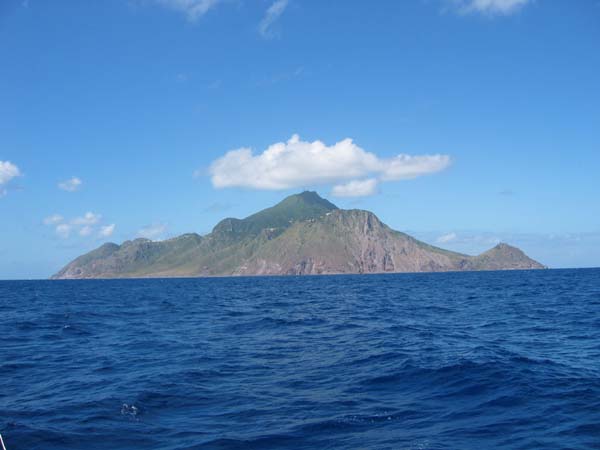 Approaching Planet Saba.

Saba's "harbor" is undergoing some much needed construction.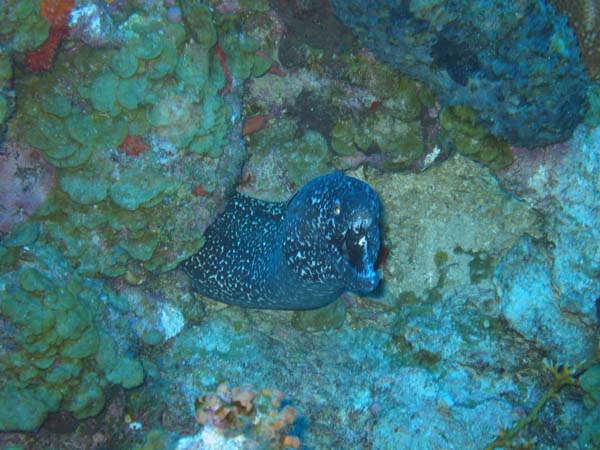 But the diving is great! Check out this eel!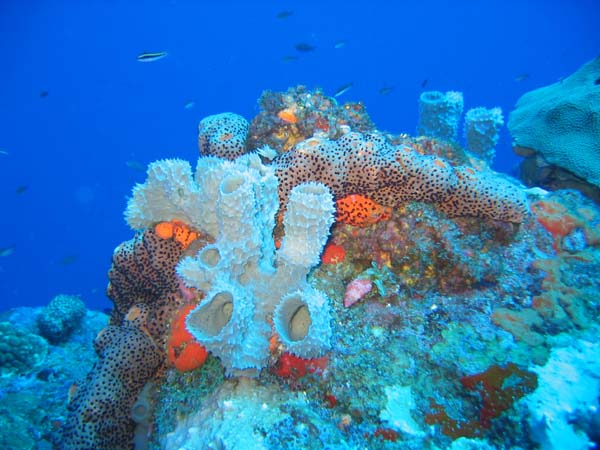 Amazing coral at about 100 feet.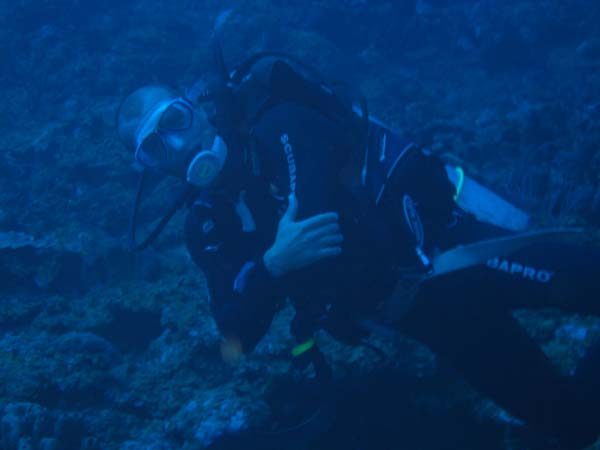 Aquaman Marco.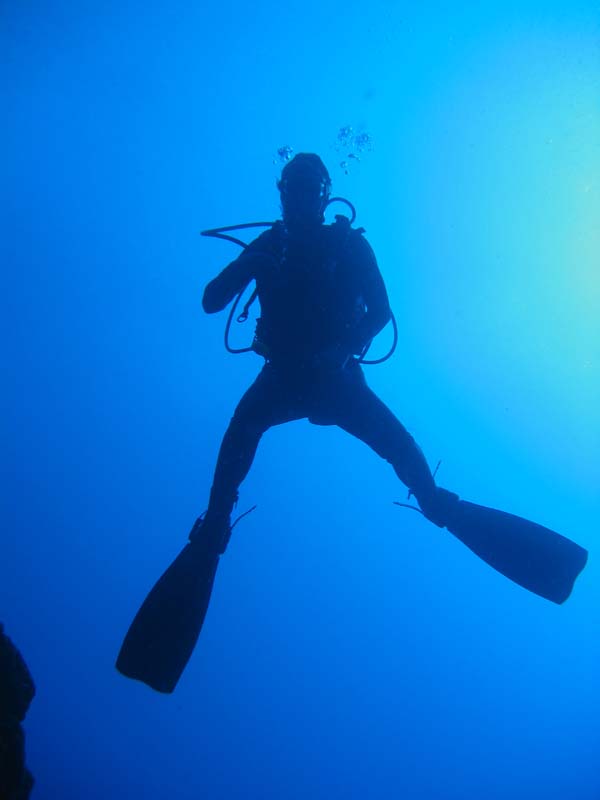 It's a fish, it's a submarine . . ., it's Hester!!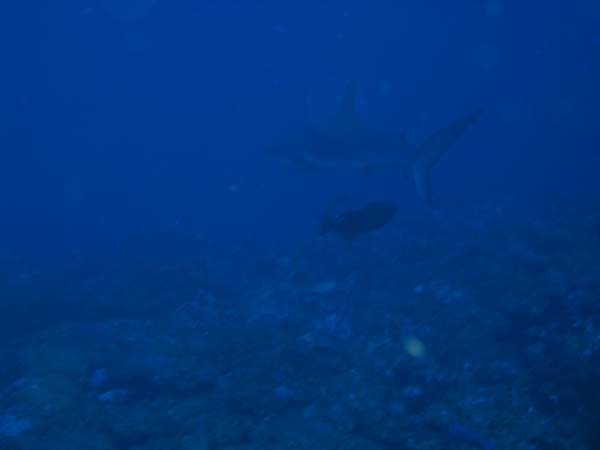 Shark (but no attack)!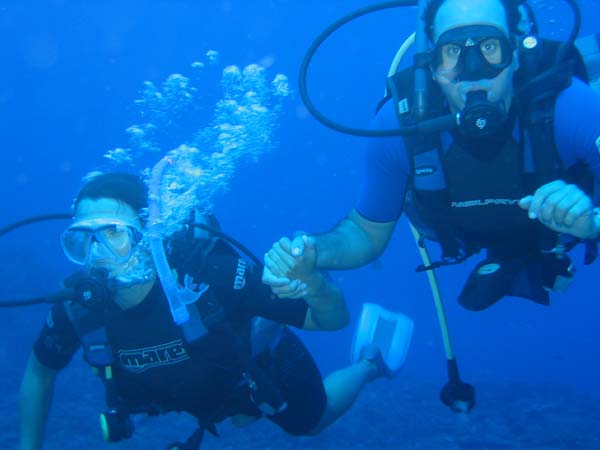 Still made Renee nervous.

We're outa here.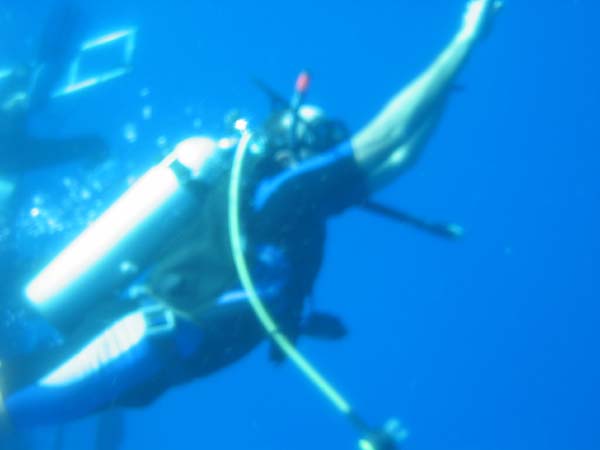 Up, up and away! (Thanks for the diving photos, Athos!)